If the Shoe Fits
To unveil the Air Jordan 2009 sneaker, Nike brought in Michael Jordan and created a clean and futuristic environment to echo the shoe's design and emphasize the new marketing direction.

January 9, 2009
Twenty-three is significant to Nike's Jordan Brand—it's the jersey number of its namesake, Michael Jordan—and 2008 marked the 23rd year of the sportswear division and the release of its 23rd signature sneaker. This year, however, the franchise wants to target generations who never saw Jordan play. To signal this marketing direction, the setting for yesterday morning's unveiling of the new Air Jordan 2009 took on a somewhat futuristic look.
Held at the Event Space, the two-hour daytime conference entertained some 100 reporters, photographers, and cameramen for breakfast and a presentation. To accommodate this, producer Tangram bisected the gallery-like venue and created a front area for the reception and a section in the rear for the stage and seating. To style the environment, the team incorporated elements reminiscent of the sneaker's color, shape, and texture into everything from the lighting to the stage backdrop and the shape of the chairs.
The Jason Mayden-designed Air Jordan 2009 is predominantly white, which was reflected in the mostly white decor. White drapes blocked the light from the street, the different sections from each other, and hid the backstage areas. The streak of black in the heel and on the tongue translated to a strip of black carpeting in the reception room. The texture of the pleated satin upper was imitated in the backdrop of the stage, a blueish tint to the lighting picked out the small dot of color on the shoe's side, and Tangram chose curved white chairs to reflect the overall lines of the product.
To tie into the marketing for the sneaker and use the rectangular arches of the space to its advantage, the production crew strategically positioned posters of Jordan Brand athletes and the new tagline "Beyond" to form narrow partitions. Positioned beside one of the arches, these structures marked the central area in the front and separated it from the buffet tables along the perimeter. And for the presentation, another arch was used to mount audiovisual and lighting equipment.
Explaining the design, approach, and intended message of the sneaker, Mayden, April Holmes (one of the athletes signed with the label), and Jordan Brand's president, Keith Houlemard, took to the stage, and were later joined by Jordan himself in a surprise appearance. A limited edition of the Air Jordan 2009 sneaker will be released on January 31; the shoes will be on sale nationwide February 14.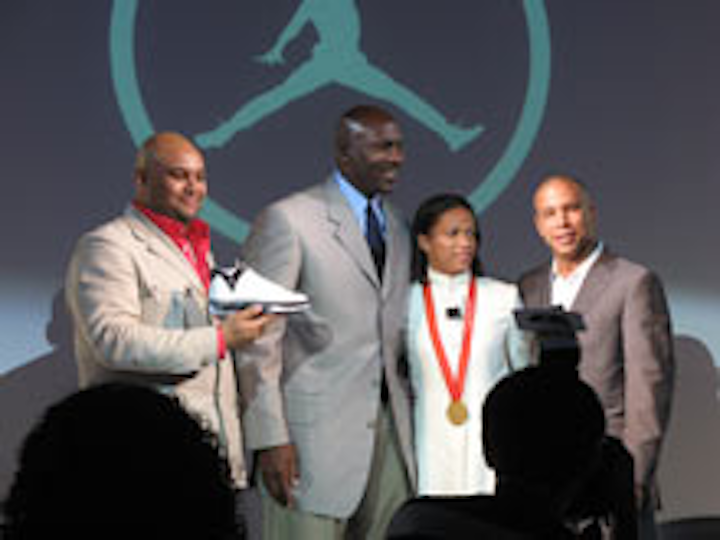 Photo: BizBash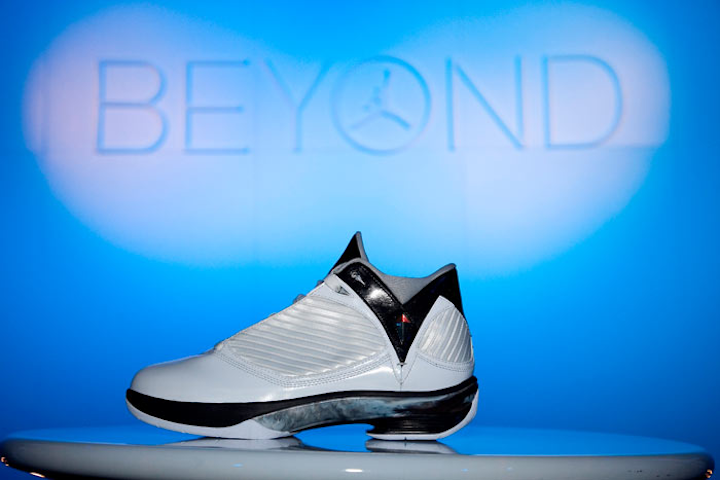 Photo: Courtesy of Jordan Brand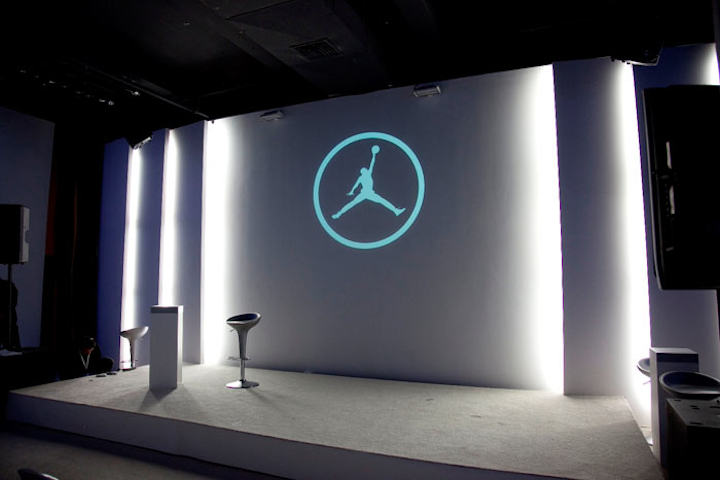 Photo: Courtesy of Jordan Brand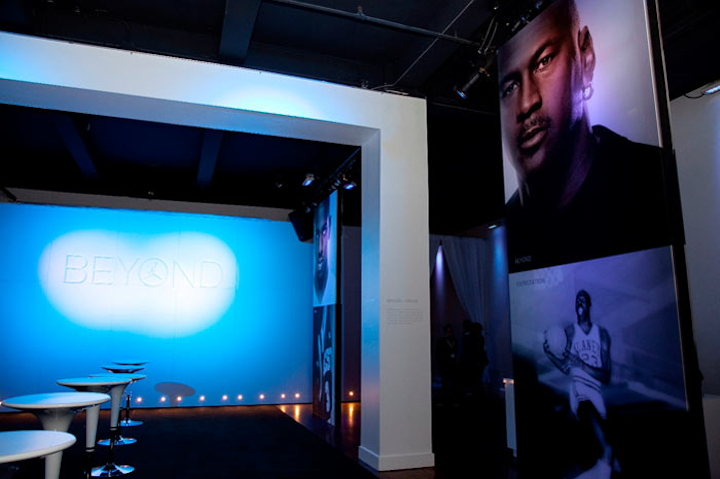 Photo: Courtesy of Jordan Brand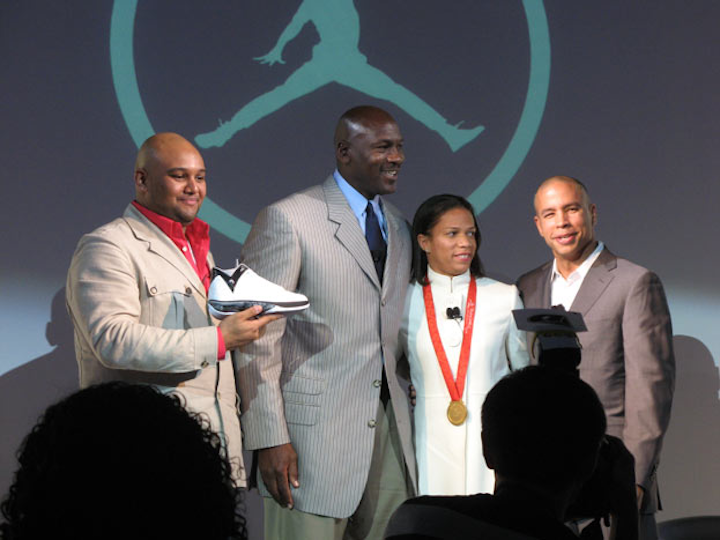 Photo: BizBash
Featured Venues/Suppliers: