Harbor Beach Marriott Holds Classic Celebration
February 15, 2006
To celebrate the
Harbor Beach Resort & Spa's 20th anniversary
,
David Wilson
, the property's director of event planning, along with production company
The Special Event Resource & Design Group
, organized a formal, stylish, and festive event where
J.W. Marriott Jr.
, chairman and chief executive officer of
Marriott International
, paid tribute to those responsible for the success of the oceanfront property.
Service was an integral part of the event's success. Attendants dressed in gold vests and ties greeted guests as they walked into the grand ballroom.
Tables were set with colorful, tropical, and lavish arrangements of flowers. Appetizer stations provided by the property's on-premise restaurants showcased each restaurant's unique cuisine.
Premier Beverage Company
and
Southern Wine & Spirits of America, Inc.
, provided wine. Kinoko Japanese Restaurant presented a California roll display as well as a striking ice sculpture carved in the shape of Japanese character symbolizing happiness and celebration.
The ballroom's decor was subtle and sophisticated. The walls were adorned with huge pieces of art-formal photos of events at the resort through the years.
Art of Flowers
added a magical touch to the tables' centerpieces with see-through vases filled with a blue liquid to simulate the ocean and topped off with white roses and light blue orchids. These complemented the gold pinstriped linens that dressed the tables.
Past and present chefs from the resort and its restaurants put on a predinner demonstration. Then memories of times past and important events that have brought the resort to its present status were retold by a number of guests and speakers.
—
Lydia Lizano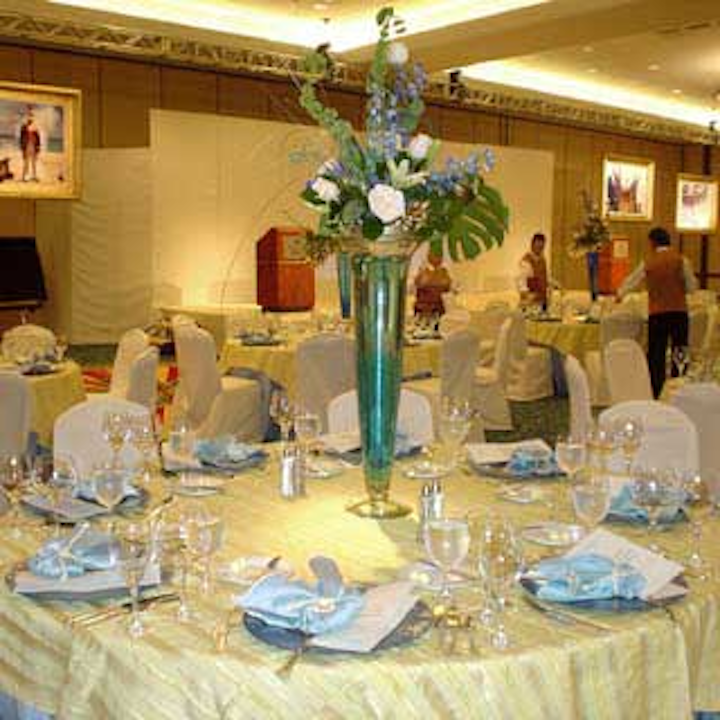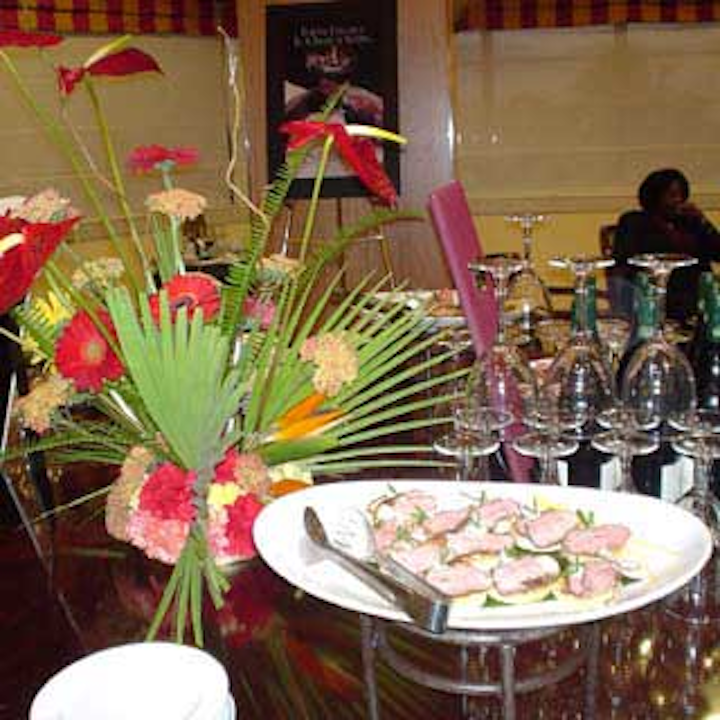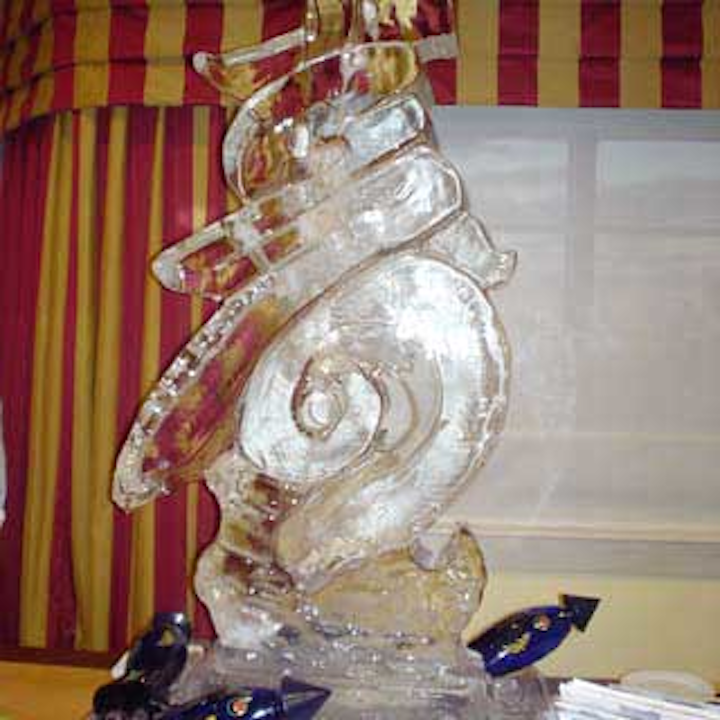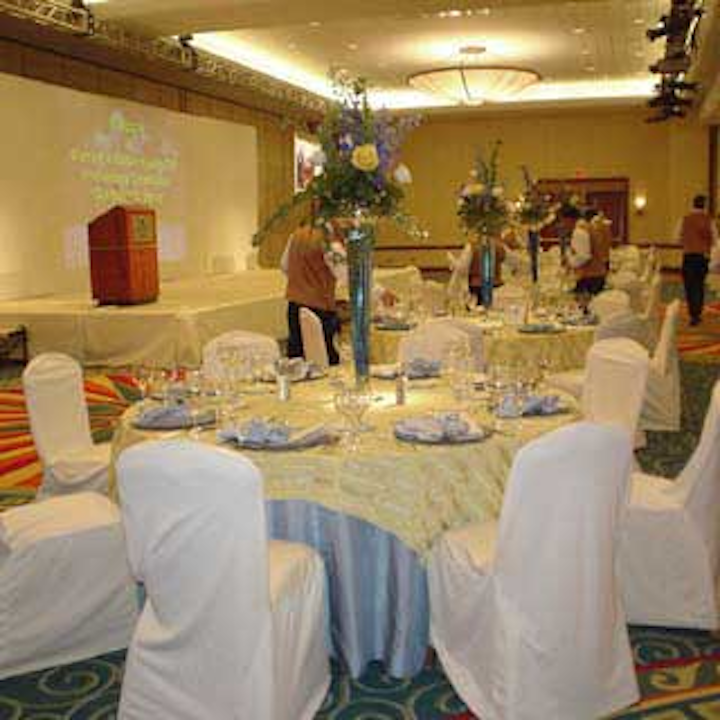 Featured Venues/Suppliers: