Arts Foundation Celebrates Anniversary in Style
More than 100,000 square feet of tenting transformed Bayfront Park into a lavish venue for a fund-raiser tailor-made for the performing arts and gourmet food lover.
February 15, 2006
Dr. William H. Banchs
, president of the
National Foundation for the Advancement in the Arts
(NFAA), wanted to end the organization's
ARTS Week
, which honors the finalists of the
Arts Recognition and Talent Search
, on a high note. This year's gala featured famous alumni in attendance, but each guest—all 1,600—was given the star treatment.
Neil Goldberg
, owner of
Visionz Inc.
, was hired to produce the entire event, which took a year of planning to accomplish. Goldberg chose a spectrum of colors to honor NFAA's 25 years of supporting young artists across the country. "The design inspiration originally came from the desire to have a dinner celebration by the bay, so water was a prevalent variable," Goldberg said. "Inspired by tropical fish and vegetation, we used intense colors [throughout the event]."
Goldberg enlisted the help of
Alain Perez
of
EventStar
, who transformed
Bayfront Park
with 130,000 square feet of custom tents that spanned an area the size of five football fields. As guests arrived, greeters in brightly colored top hats and tails from
Cirque Productions
welcomed them into the cocktail reception (set up in a 25,000-square-foot tent). The area was awash in lime green and white from the furniture vignettes with white leather seating adorned with silver triangular pillows to the green carpeting.
David Tornek
, owner of
Touch Catering
, and executive chef
Sean Brasel
spearheaded the evening's menu, which started with passed hors d'oeuvres including smoked chicken on polenta triangles and rosemary-scented caramelized onion pizzettes.
The second part of the event took place in a 28,000-square-foot tent, which Visionz set up to look like a performance hall, complete with a 60- by 64-foot stage where the
New World Symphony
performed with various NFAA alumni musicians and dancers, including
Vanessa Williams
. During the 90-minute performance, guests munched on gourmet popcorn, fruit, cheese, crackers, and water thanks to the individual snack boxes Touch left on every seat.
Continue reading about the
NFAA anniversary gala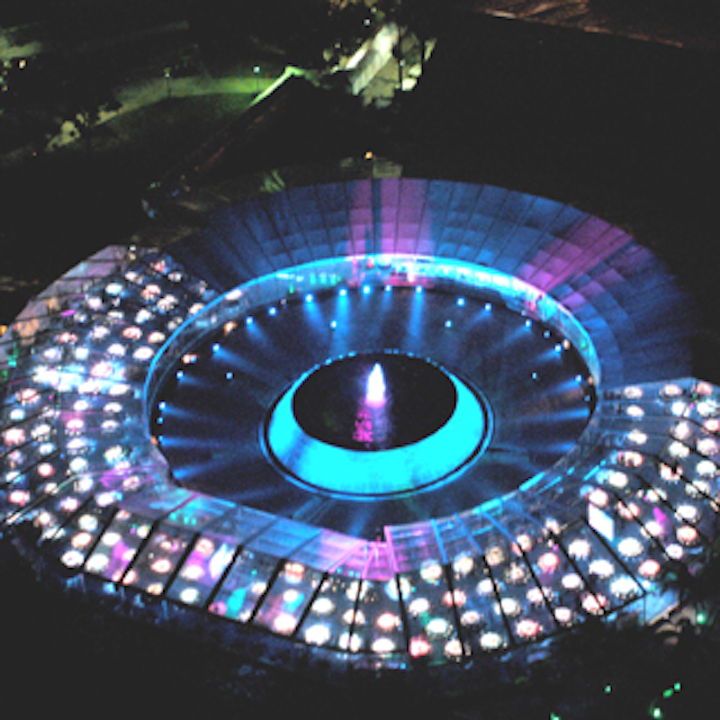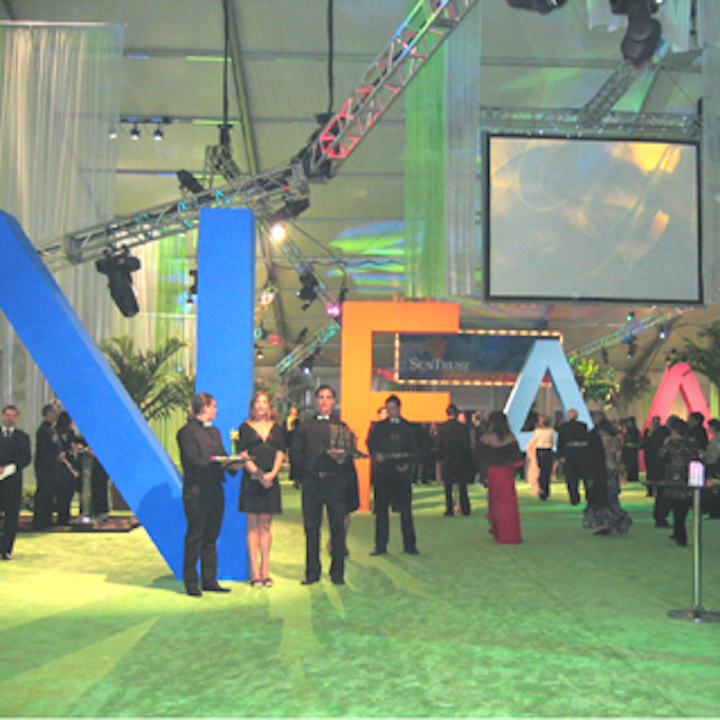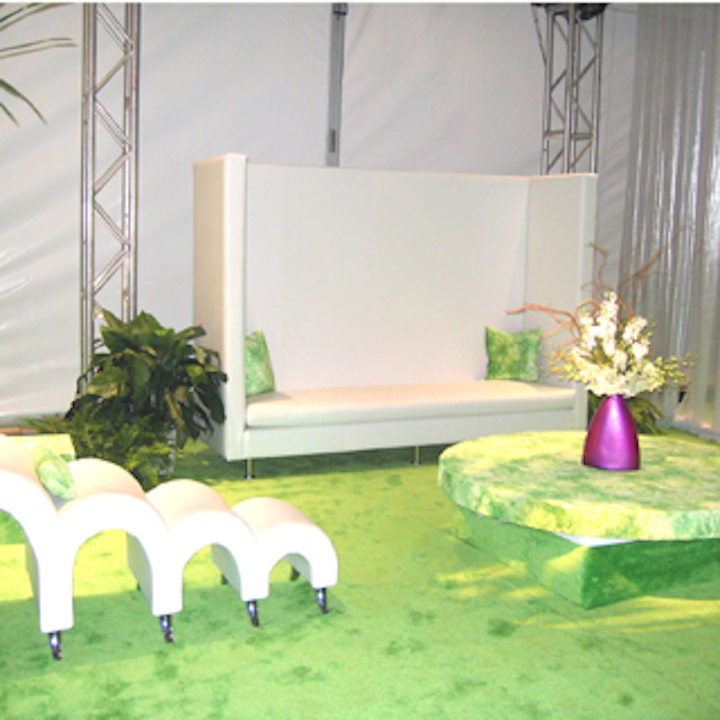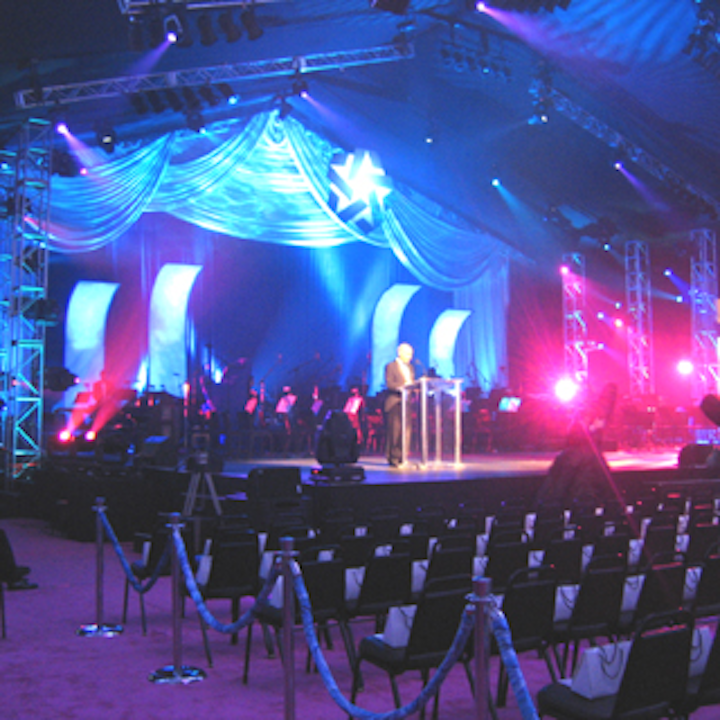 Featured Venues/Suppliers: