Into the Fold
The Museum of Arts & Design rang in the first anniversary of its new home with a paper-themed gala that used DJs and Twitter to target young patrons.

October 15, 2009
To celebrate the first anniversary in its new Columbus Circle location, the Museum of Arts & Design built a celebration around the classic first anniversary gift—paper. Dubbed the Paperball and sponsored by Kate's Paperie, the organization's first annual young patron's gala, held last night, was a fund-raiser for its children's education programs and an attempt to bring young art fans into the fold. "I think everyone in the arts is very interested in finding the next generation of supporters," said Holly Hotchner, the museum's director. "So we've invested a lot of effort into reaching out to them."
That effort involved turning an exhibition space into a dance floor and bar and bringing in several DJs, including Paul Sevigny, to play sets. Actress Rose McGowan, supermodel Coco Rocha, and Mad Men's Bryan Batt acted as the evening's hosts, and the museum displayed its Twitter feed on a screen.
As the museum's largest event at its Columbus Circle address since last year's opening week festivities, the 500-person gala took advantage of most of the venue's nine floors, using paper as the common decorative motif. In the lobby, an artist printed scented mimeographs created by Alison Cutlan and Openshop, with an explanation of the events on each floor as well as playful instructions on how to turn the piece of paper into a paper ball. Upstairs, two floors housed a collection of paper-themed artwork, from barely-there dresses to a cardboard equestrian bust, curated for the event by the art collective Playground.
Another two floors held the museum's new exhibit, "Slash: Paper Under the Knife," a collection of site-specific works—made from cut, torn, burned and shredded paper—by artists including Kara Walker and Olafur Eliasson. And at the dinner on the ninth floor, paper lanterns of varying size covered the ceiling, paper centerpieces embellished each table, and a large paper flower decorated every place setting.
The only break from the paper theme was in the museum's studio space, which was converted into an area for food stations. Here guest chefs from One if by Land, Two if By Sea, Kyotofu, and South Gate served dessert.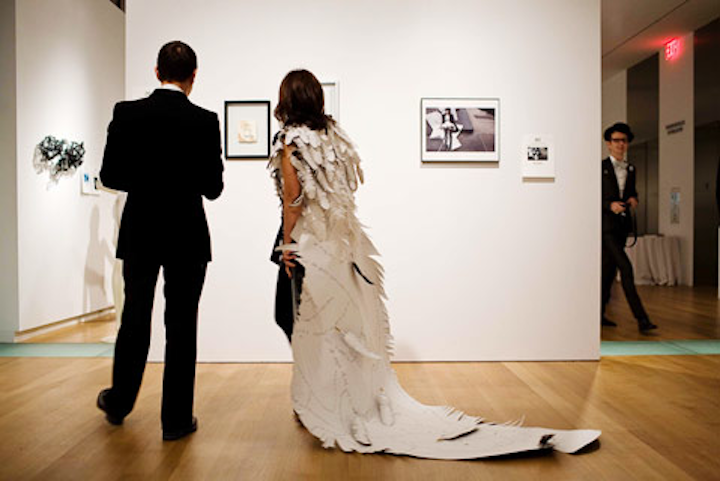 Photo: John Minchillo for BizBash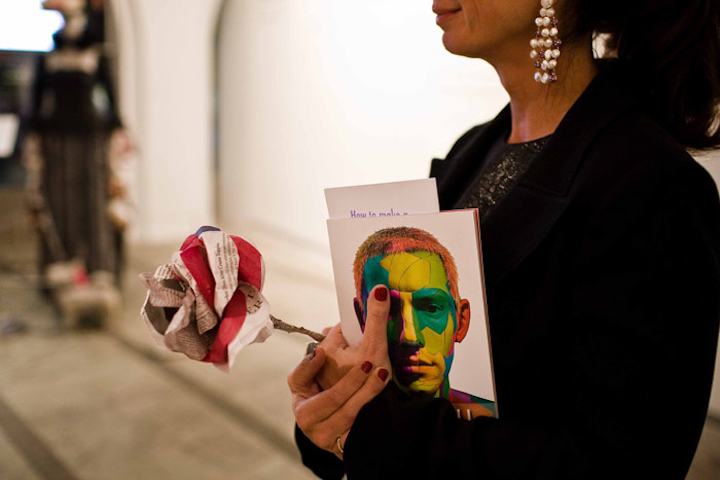 Photo: John Minchillo for BizBash
Photo: John Minchillo for BizBash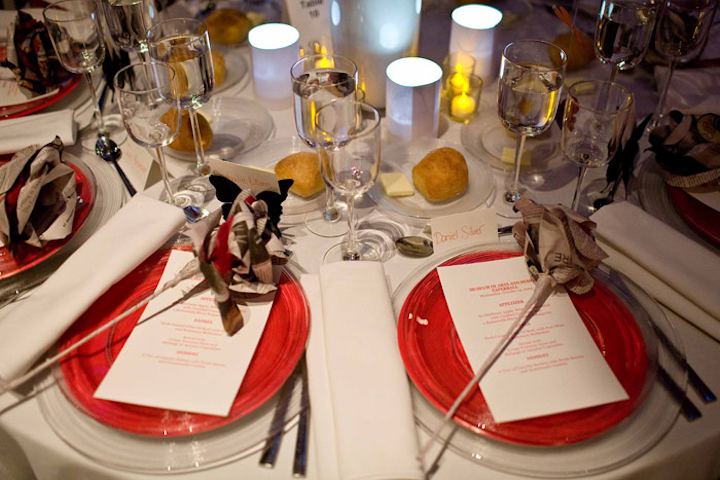 Photo: John Minchillo for BizBash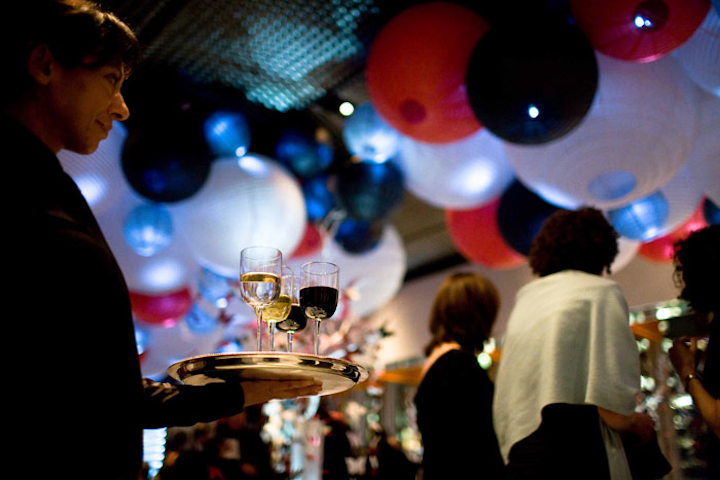 Photo: John Minchillo for BizBash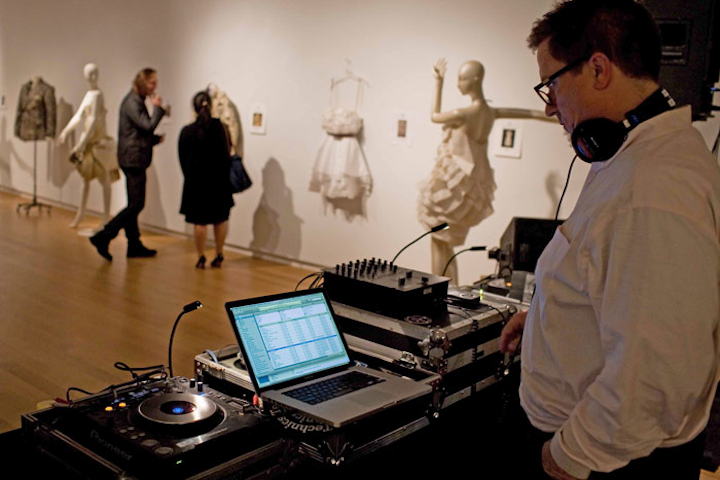 Photo: John Minchillo for BizBash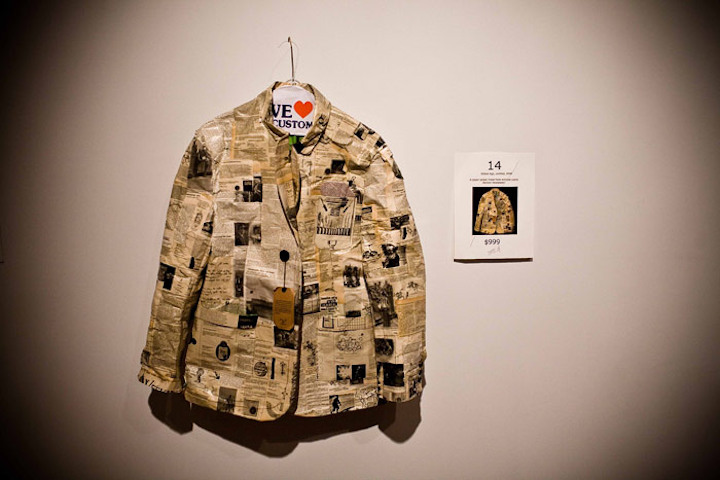 Photo: John Minchillo for BizBash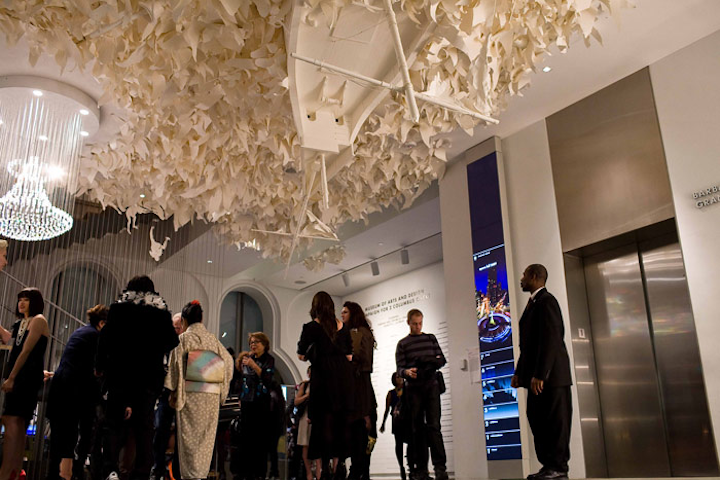 Photo: John Minchillo for BizBash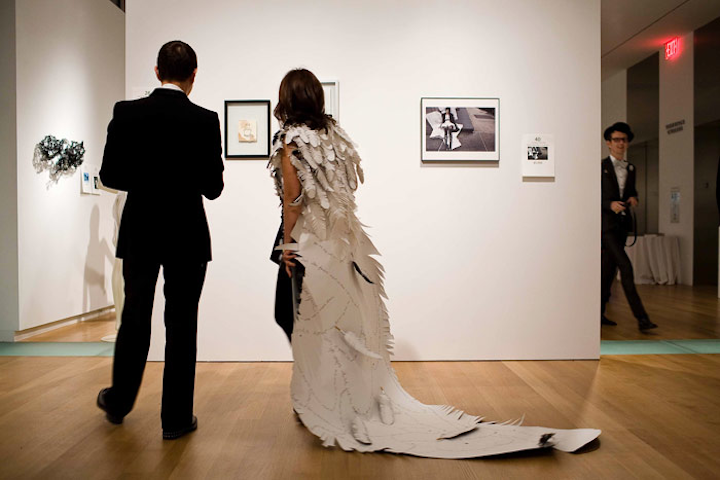 Photo: John Minchillo for BizBash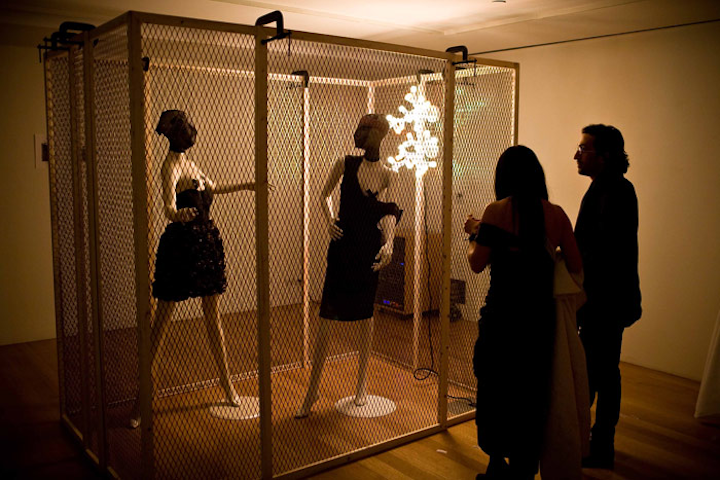 Photo: John Minchillo for BizBash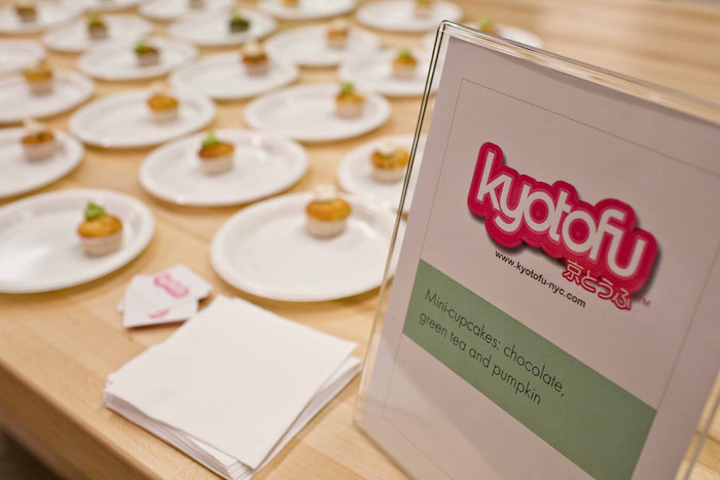 Photo: John Minchillo for BizBash
Featured Venues/Suppliers: