Live Puppies Fill Times Square for Super Bowl Activation
Animal Planet commemorated Puppy Bowl's 10th anniversary with a football-theme event in Times Square featuring live puppies, games, and a puppy hall of fame.
February 3, 2014
Amid the football players, celebrities, and fans attending Super Bowl parties and promotions in the week before the big game, one very different kind of V.I.P. was in the spotlight: puppies. To celebrate the 10th anniversary of its Puppy Bowl—the programming that premieres before the Super Bowl and replays during halftime—Animal Planet hosted a canine-focused fete in Times Square, just one block from the public fan fest on Broadway.
For the Puppy Bowl Experience, the TV channel brought live dogs, interactive games, and tailgate-style fare to two floors of Discovery Times Square Exposition on January 28. The private event celebrated the free public activation that ran in the space January 27 to February 1.
"We have had smaller Puppy Bowl activations with a small field built and a few puppies running around for effect, but nothing like this 10th anniversary celebration," said Jeff Kaplan, vice president of global events and brand activation at Discovery Communications. "It was kind of a 'perfect storm' of variables: 10-year anniversary of Puppy Bowl, the Super Bowl was in New York, and we had an idea of a space we could use. The Animal Planet marketing team saw the synergies and we all made it happen."
Sponsors such as Geico, Subaru, and Bissell hosted interactive games and booths. Puppies were available for photo ops, and the dogs even engaged in Puppy Bowl-style play on a mini football field. Other elements showcased the history of Puppy Bowl with miniature locker rooms, hall of fame walls, and footage of past bowls that played on large screens throughout the space. Live social media feeds also displayed real-time posts about the event. "We can celebrate the 10th year of one of the original viral events, before people knew what a viral event was," Kaplan said. "The event has grown so much, and this lets us help fans celebrate, whether in person, in New York, or via social media."
Members of the A.S.P.C.A. were on hand to ensure the dogs were properly taken care of. "The great thing about activating events with Animal Planet is we work with live animals constantly," Kaplan said. "Also with the A.S.P.C.A. as a partner, we confirmed everything from permitting to vaccinations, the proper cleaning products to use on the field, and how much playtime is suitable for the animals." The organization also hosted on-site adoption events during the public opening.
Kaplan said the Discovery Communications team had a short four days for load in. The space previously hosted the network's Klondike event, which had to load out in just 30 hours in the middle of a snowstorm. About 400 people attended the event, which included tailgate-inspired bites such as sliders and pigs in a blanket from Abigail Kirsch, as well as a jalapeño-infused specialty cocktail.
Here's a look inside the Puppy Bowl Experience.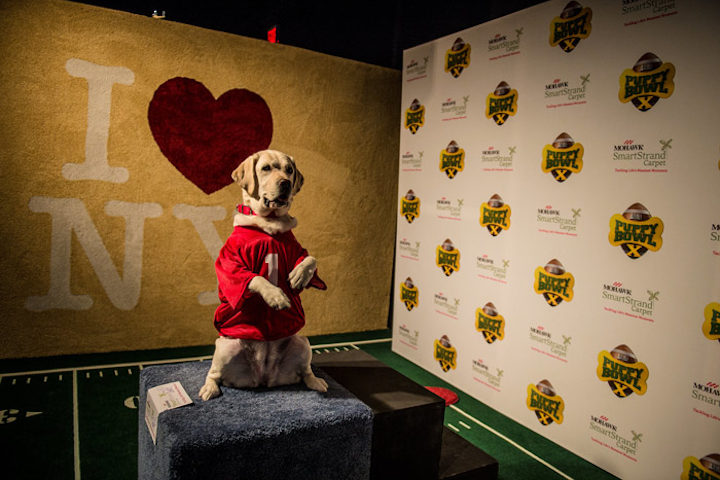 Photo: Courtesy of Discovery Communications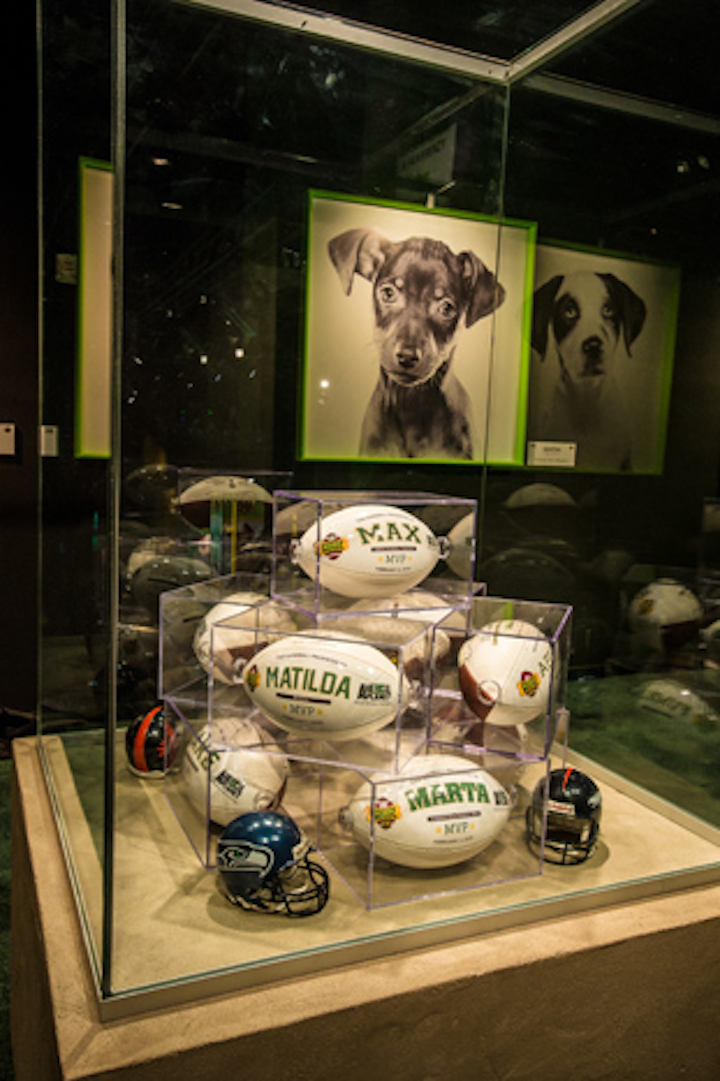 Photo: Courtesy of Discovery Communications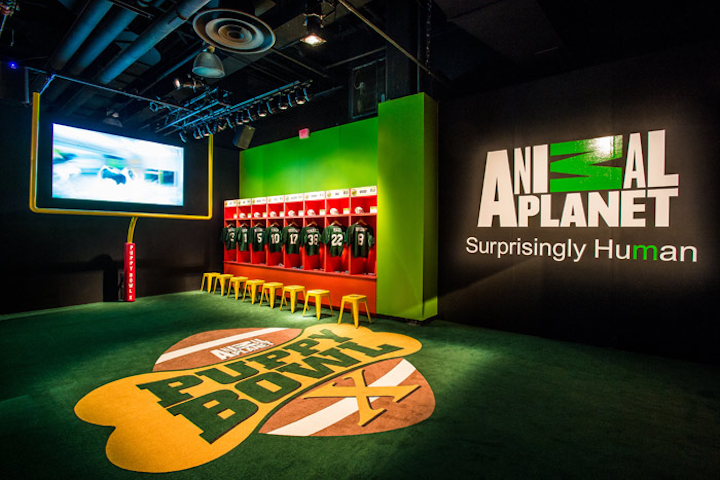 Photo: Courtesy of Discovery Communications
Photo: Courtesy of Discovery Communications
Photo: Courtesy of Animal Planet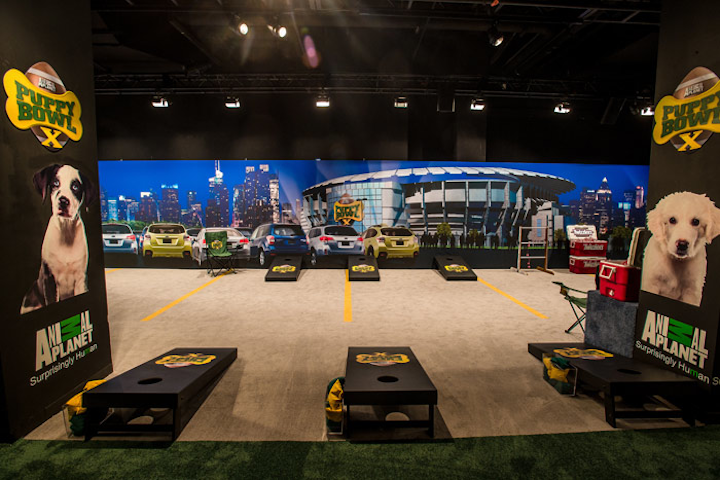 Photo: Courtesy of Discovery Communications
Photo: Courtesy of Discovery Communications
Featured Venues/Suppliers: