Photographer Phillip Van Nostrand on Capturing First Impressions
September 12, 2018
First impressions matter a lot at events. Recently, BizBash and zkipster created a special art project called "First Impressions," interviewing a selection of the best event producers in the United States on what those crucial first few moments can mean for guests and events.




Photographer Phillip Van Nostrand lent his camera to the effort and snapped photos of event-industry legends creating larger-than-life first impressions of their own. We caught up with Van Nostrand, whose work spans credits in The New York Times and projects for Jose Cuervo and Condé Nast, and asked him a few questions about his approach to creating and capturing first impressions.




What was your vision as photographer for the First Impressions campaign? How did your subjects end up surprising you?





My vision was to pull out of my subjects two ideas: someone else's first impression when they walk into an event that the subject created, or my subject's own first impression when they walk into other people's events. I wanted to capture the initial emotion.




Every single person gave me totally different reactions to things, from Mindy Weiss pulling out her camera and pretending to be someone taking a picture to Jes Gordon pretending to be a crying bride viewing her wedding room for the first time.




What are your techniques for getting people to open up and reveal authentic moments for you to capture?





I kept my energy pretty high and light for this shoot. I only had about 1-3 minutes with each person, so I just told them exactly what the shoot idea was in a few words.




They all played along pretty well, and if they were hesitant at first, I would help by making my own "first impressions" faces. Sometimes they would do something as a joke or as a throwaway idea, and I would jump on that and have them do it again, because those less-calculated moments were the best faces.




What do you think event professionals could learn about first impressions from a photographer's technique?





Oh man, so much. People come into photo sessions with a lot of insecurities. Most people are very self-conscious, unless their whole job is to be photographed all the time. So when I am about to work with someone for the first time, I think it's critical to warm people up and start off on the right foot. So I am gentle in my mannerisms; I give compliments very freely; I'm smiling a lot; I'm reading their body language and facial expressions.




It might sound small, but people are very perceptive and come to conclusions quickly, so I think those first few moments are some of the most important to build good trust and rapport, and the same with events.






Want to see the final result? Check out quotes and snapshots of Colin Cowie, J.B. Miller, Mindy Weiss, and more on First Impressions.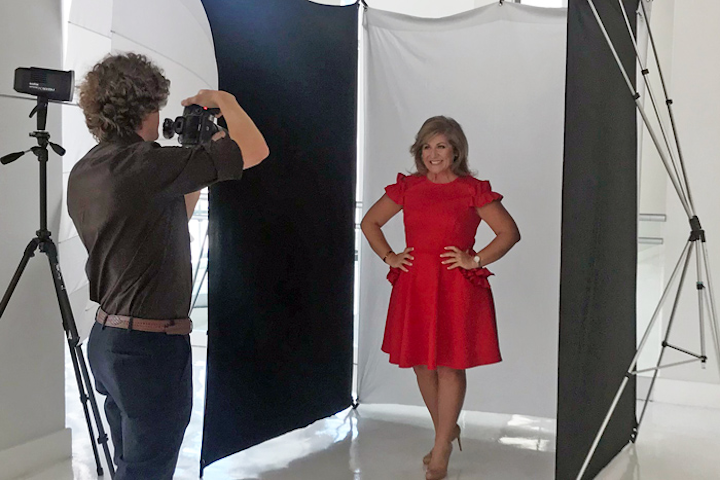 Photo: Courtesy of zkipster