In a nod to Boston's craft cocktail movement and in a marketing effort to reintroduce its brand to the local market, (Ri)1 Whiskey hosted Cocktail Lab, an intimate cocktail reception for 100 guests, at the Liberty Hotel on Wednesday night.
The goal of the so-called "mixology exhibition" was to put (Ri)1, a label launched in 2008 by the Jim Beam Brands Company, in the hands of some of local bartenders who work well with whiskey, according to the company's on-premise sales manager for Massachusetts, Vanessa Parker. "We wanted to kick (Ri)1 back up and remind mixologists and other industry consumers about it," she said.
Each bartender—among them Bill Codman of Woodward at Ames, Juan Perez of Clink at the Liberty Hotel, Mike Stankovich of the Biltmore and Local 149, Jackson Cannon of Eastern Standard, Josh Childs of Silvertone and Trina's Starlight Lounge, and Jamie Walsh of Stoddard's—had his own bar with (Ri) 1-branded glasses and a framed description of his signature cocktail. Branded recipe booklets sat alongside votive candles on cocktail tables throughout the space.
Most of the cocktails included a fruit element, such as blackberries and citrus, and focused on what Parker described as the whiskey's "smooth but mixable" quality. Clink at the Liberty Hotel catered passed appetizers to pair with the drinks.
Keeping the event intimate was important, Parker said, to ensure the bartenders had a chance to interact with and educate guests about their cocktails. "These bartenders have an enthusiasm for the brand, too."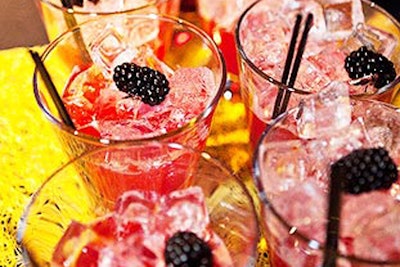 Photo: Drea Catalano / 13 Photography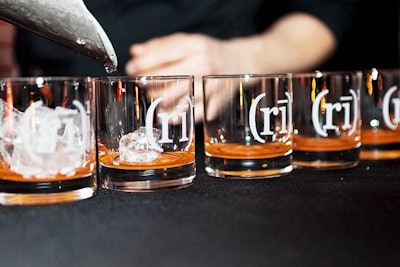 Photo: Drea Catalano / 13 Photography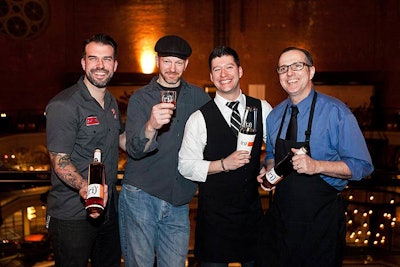 Photo: Drea Catalano / 13 Photography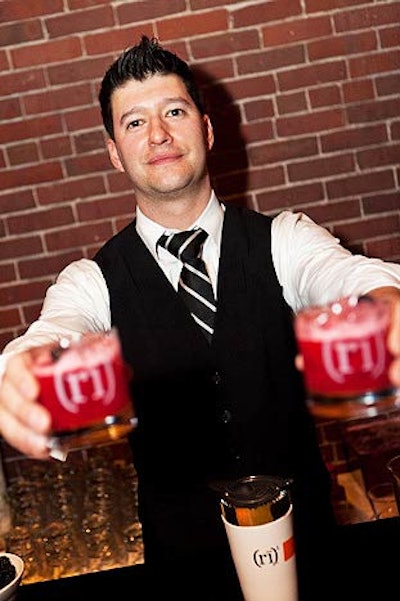 Photo: Drea Catalano / 13 Photography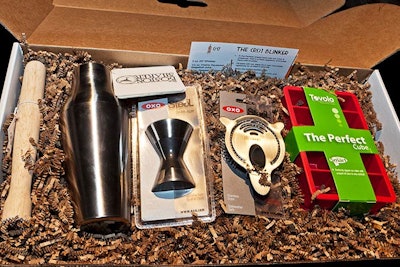 Photo: Drea Catalano / 13 Photography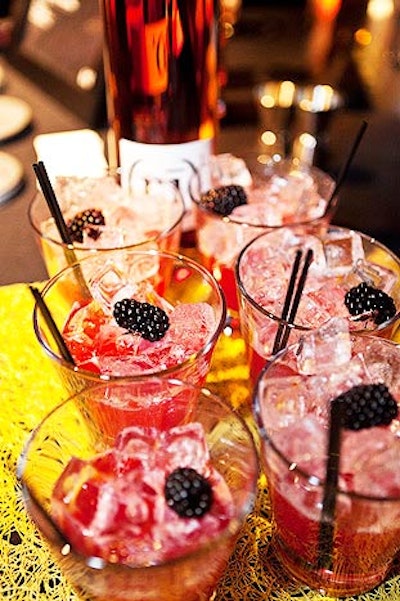 Photo: Drea Catalano / 13 Photography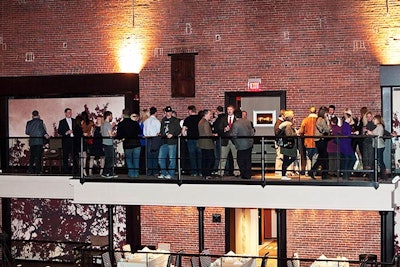 Photo: Drea Catalano / 13 Photography