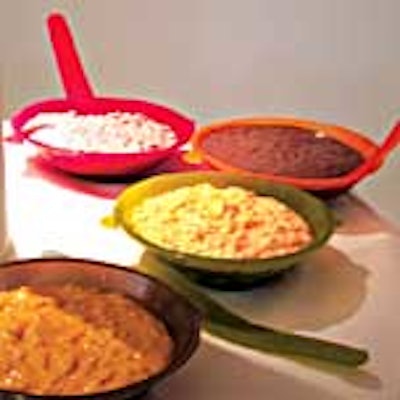 It's sweet, it won't melt and it comes in 19 flavors.
Rice to Riches
' rice pudding has had New Yorkers spellbound since it opened its NoLIta store this April, and the company now offers catering services. Ex-
Nobu
pastry chef
Jemal Edwards
can work with caterers to create new flavors, or you can order an assortment of existing flavors—with names like Understanding Vanilla and Chocolate Cherry Crime Scene—as well.
—Suzanne Ito
Posted 11.05.03