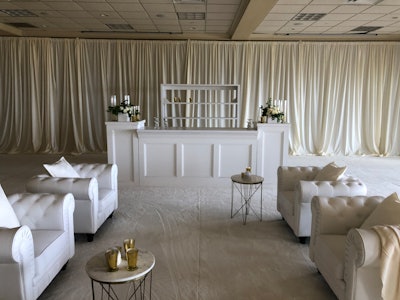 In the new Netflix series Say I Do, soon-to-be grooms surprise their partners with the wedding of their dreams, thanks to help from interior designer Jeremiah Brent, fashion designer Thai Nguyen, chef Gabriele Bertaccini—and Prime Time Party & Event Rental of Dayton, Ohio.
Because all of the weddings were set to take place in the Midwestern tri-state area—including Cincinnati, Ohio, Kentucky, and Indiana—scouts for the eight-part reality series, which is from the creators of "Queer Eye," were in search of a local rental company that would be able to create props, furniture, and other items for the episodes.
Enter Prime Time Party & Event Rental. Starting in September 2019, the company was tasked with building out eight weddings, all of which were filmed in 13 weeks' time. "We were often given a few days and in some cases a few hours to build and set up for a specific shoot," explained Kevin Bruner, sales specialist at Prime Time. Adding that, the production team "worked around the clock to complete custom pieces in time."
Each episode featured a different theme—from the circus to '90s to Christmas-inspired—that required specific rental items and custom-made pieces. In addition to handling requests, Bart Nye, owner of Prime Time Party & Event Rental, also coordinated with Brent and the show producers, suggesting inventory to match their visions for each wedding.
Of course, not all of the hard work shows up on the show, although the team can sometimes be seen toiling away in the background. "There are a lot of specific design elements in the construction that you wouldn't get from the camera," Bruner said.
For example, "the carnival booths [for the circus-theme wedding] needed to meet a very specific design and feel with weathering and burning the wood, not just painting them red and white. The '90s episode had more detail pieces in the outdoor furniture and wall decor. That episode also had a custom gold dance floor. I think we are most excited about the mirror bars. They ended up being in a few episodes just due to how great the finished product looked."
Because the show filmed before COVID-19 hit, the rental company was also working on other client weddings and events during what Bruner calls "the busiest time of year," adding that they were "servicing another 300 clients every week" in addition to the show weddings. Bruner estimates that the team put in 500 to 600 man-hours and used three trucks to drive 100 miles per episode.
"We worked very closely with Jeremiah Brent on the physical design and setup," Nye said. "The entire scout production team as well as Jeremiah, Thai, and Gabriele made all of the hours of hard work totally worth it."
See some behind-the-scenes shots from the show: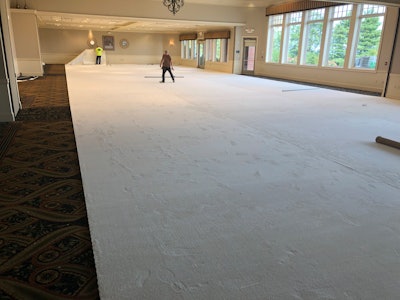 Photo: Courtesy of Prime Time Party & Event Rental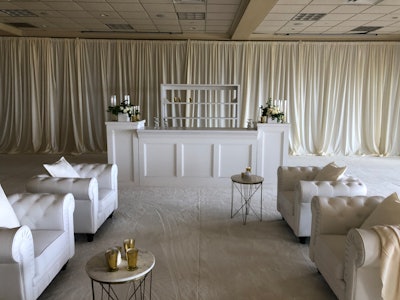 Photo: Courtesy of Prime Time Party & Event Rental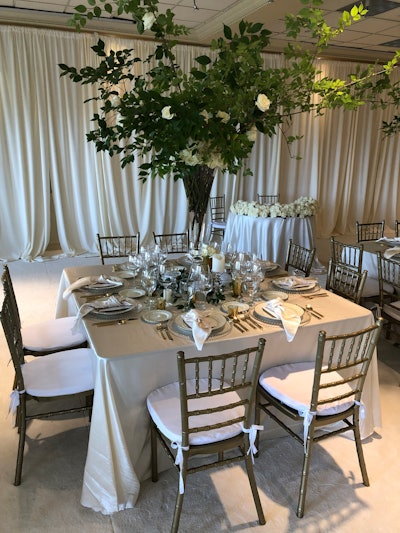 Photo: Courtesy of Prime Time Party & Event Rental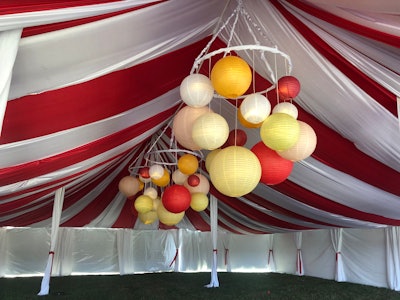 Photo: Courtesy of Prime Time Party & Event Rental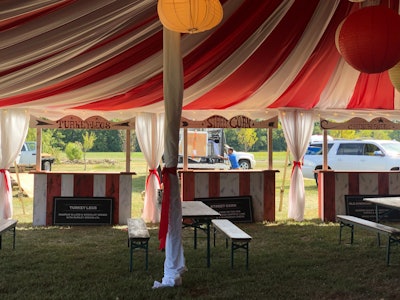 Photo: Courtesy of Prime Time Party & Event Rental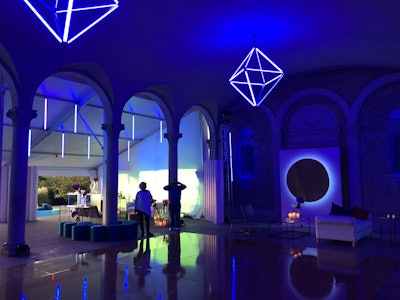 Photo: Courtesy of Prime Time Party & Event Rental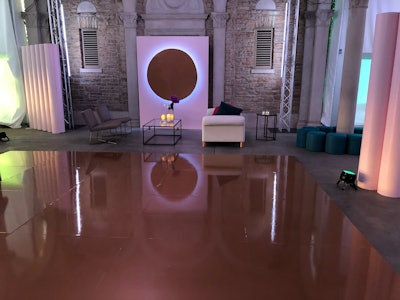 Photo: Courtesy of Prime Time Party & Event Rental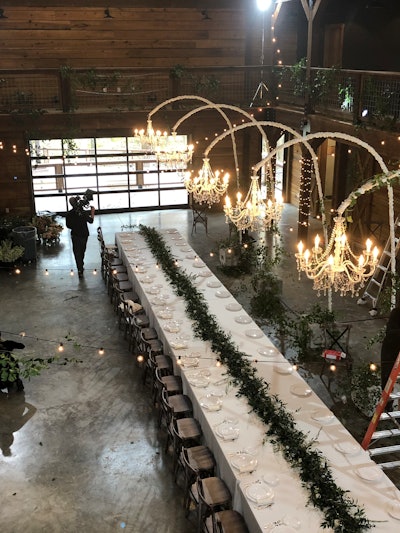 Photo: Courtesy of Prime Time Party & Event Rental