Chanel Lets Guests Eat Cake (and Candy, and Tarts)
The Chateau Marmont got a rare furniture swap—and offered heaps of pretty confections at the luxury retailer's party following a screening of Sofia Coppola's latest, Marie Antoinette.
October 4, 2006
The
Chateau Marmont
—with its storied history and its loyal royals (Hollywood royalty, that is)—was a natural choice for
Chanel
's party following a special screening of
Sofia Coppola
's
Marie Antoinette
at the
ArcLight
. But the furniture normally found in the hotel's garden courtyard was nowhere in sight—a rare occurrence—making room for French-style seating like Louis XVI settees and chaise lounges, and vintage rugs, which created a luxurious lounge in the garden. (Few among the guests likely realized they were perching on a $35,000 settee.)"It was the first time the Chateau Marmont allowed everything to be removed from the grounds. They gave us complete freedom and it was exciting to transform the landmark hotel into a French palace," said event producer
Chris Benarroch
of
Benarroch Productions
. "Our goal was to capture the look and feel of the film while incorporating the essence of Chanel."
Columbia Pictures
'
Alison Bossert
and Chanel's
Arianne Gold
oversaw the luxe party, with decor by
Keith Greco
of
Greco Decor
. (After an official world premiere in Cannes, the film's official U.S. premiere is later this month in New York.)
The pièce de résistance was a billowy black and white canopy in the center of the outdoor space, strung with a twinkly crystal chandelier, that housed buffet tables overflowing with bright flower arrangements in towering urns and dainty desserts—fruit tartlets, mini cupcakes, brownie bites, bon bons—in a nod to the film's title character (played by
Kirsten Dunst
), who favored pretty confections in abundance. The champagne flowed, and at least one outdoor bar ran dry not an hour into the fete.
Inside, a harlequin checkered dance floor, inspired by Versailles' great halls, set the scene for a mini dance party—in the place usually occupied by the Chateau's own furniture. Big-name guests—like Coppola, Dunst,
Jason Schwartzman
,
Orlando Bloom
,
Drew Barrymore
,
Maria Bello
,
Penelope Cruz
, and
Philippe Starck
—wearing couture and 1980's new wave accents
tout ensemble
per the film's themes, danced the night away.
—Alesandra Dubin
Posted 10.04.06
Related Stories
Sacco Hits Chateau, While Chanel Takes the Terrace
Girlie Panty Party Takes the Chateau
Crash Celebrates at the Chateau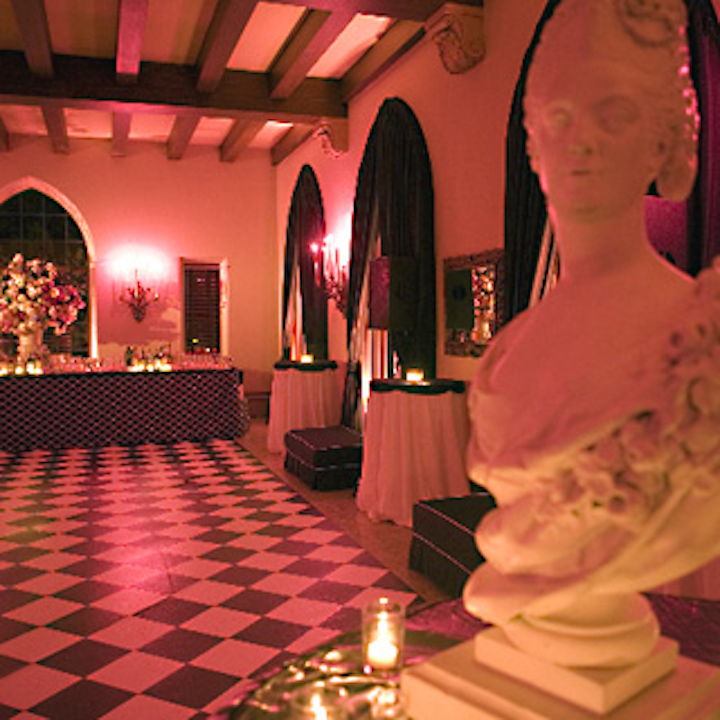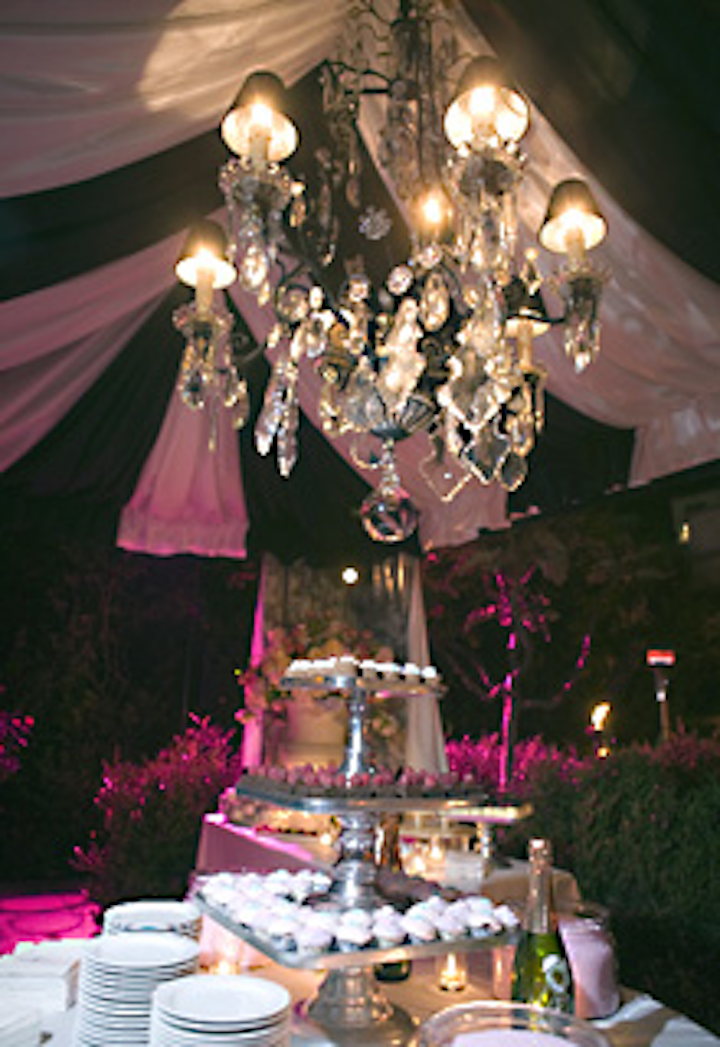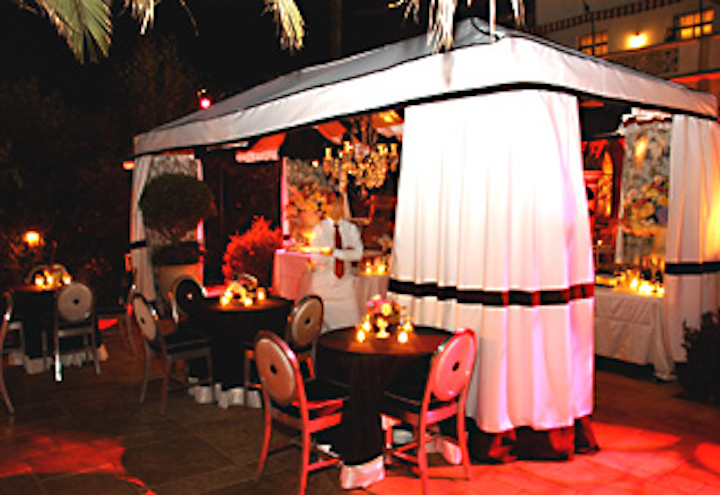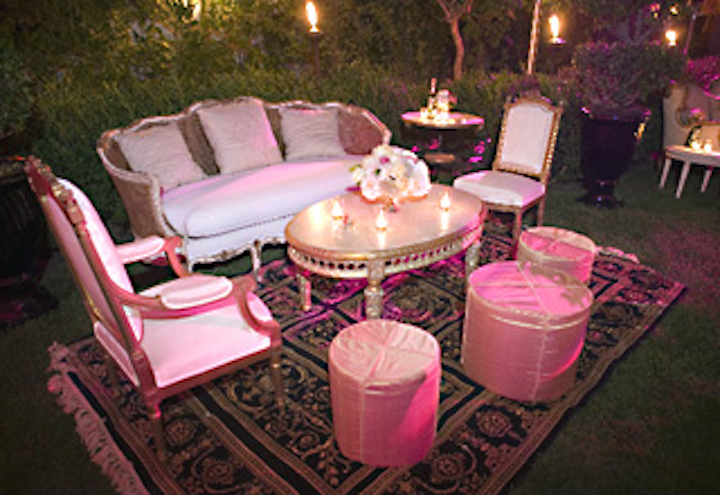 Featured Venues/Suppliers: