6 Mediterranean-Inspired Ideas From Citymeals Chefs' Tribute
This year's Chefs' Tribute to Citymeals took place in the midst of a New York heatwave, adding an unexpected element to the theme.
June 23, 2017
Organizers of the 32nd annual Chefs' Tribute to Citymeals, which took place June 12 at Rockefeller Center, lucked out. This year's theme, Ports of Call Mediterranean: a Culinary Journey, worked well in the midst of a heatwave that had the city in its grips the evening of the event. 
"We try to find new ideas every year so we thought it'd be fun and delicious to do another type of cuisine and kick off summer with a lighter menu than typically happens, which resulted in a lot of fish dishes and produce," said Beth Shapiro, executive director of Citymeals on Wheels.
Additionally, she noted: "It was brutally hot, we were lucky that Fiji Water was a sponsor. We were setting up all day and water was flowing." 
More than 1,000 people came to the event, at which eight chefs from Mediterranean destinations such as Spain, Israel, Beirut, and Croatia participated. Another eight chefs from around the country took part and roughly two dozen chefs from New York cooked for the event.
David Rockwell of the Rockwell Group once again transformed the plaza for the culinary event. The firm gained inspiration from classic images used to promote Mediterranean tourism and cruise lines, including the iconic striped umbrella motif and the compass rose so popular in nautical maps of that era. The principal color was specifically azure blue to reflect the sea, accented by sunset colors referencing not only the Mediterranean skyline, but also the time of day of the event itself. All food and drink signage incorporated a Mediterranean tile pattern evocative of both old-school European and North African design.
As with years past, signs styled after lampposts helped attendees navigate the food and wine stations placed around the rink and upper-level esplanade. However, one change that was made was moving the V.I.P. lounge from the Sea Grill Lounge—where it's resided in past years—to Rock Center Cafe, allowing Citymeals to turn the Sea Grill into the Patrons Lounge for a higher ticket price, according to Shapiro. Citymeals sold five of those tables last year and 10 for the event earlier this month.
Dishes included grilled branzino from Gotham Bar and Grill chef Alfred Portale, who has taken part in the event nearly every year; nduja ravioli with local clams and green garlic from American Cut chef Marc Forgione, the son of the event's co-founder chef Larry Forgione; a beef carpacio dish from chef Javier Bonet Jimenez of Spain, and many more.  
The affair raised $840,000, which will allow the organization to deliver 114,000 meals to homebound, elderly New Yorkers.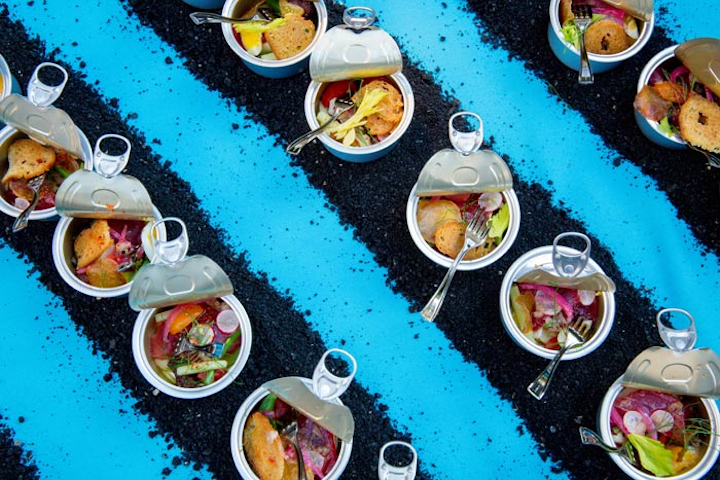 Photo: Eric Vitale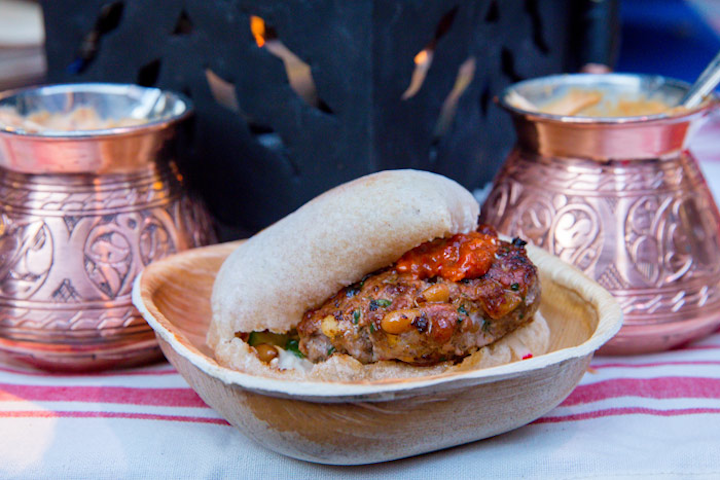 Photo: Eric Vitale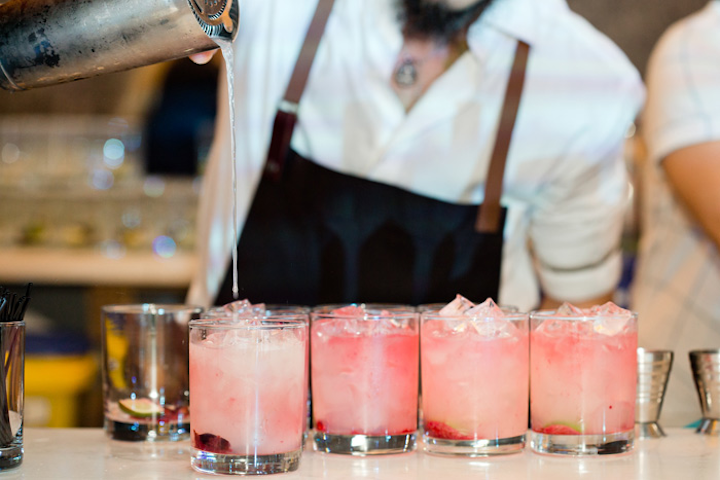 Photo: Konrad Brattke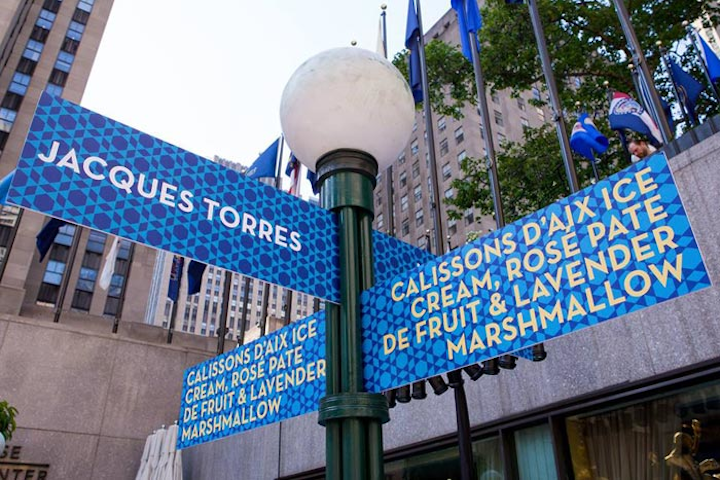 Photo: Eric Vitale
Photo: Eric Vitale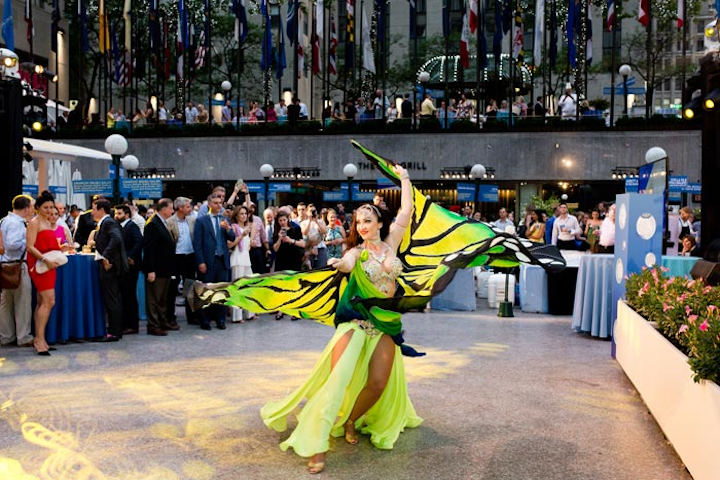 Photo: Konrad Brattke
Featured Venues/Suppliers: