Podcast: An Event Planner's Primer on Smart Lighting Design From Bentley Meeker (Episode 38)
GatherGeeks sit down with the lighting guru to cover the dos and don'ts of event lighting, how light manipulates feeling, and his experience working on Burning Man.
December 19, 2016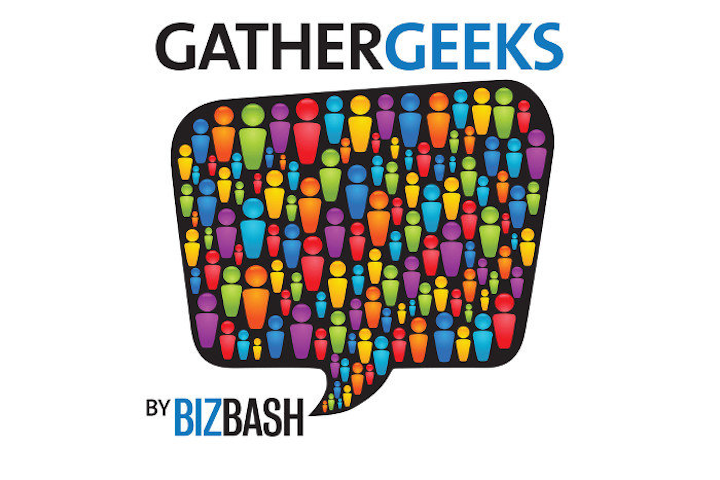 Hosts: Brandt Krueger, Audrey Gallien
Guests: Beth Kormanik, David Adler, Bentley Meeker
Lighting design is a necessary but often under-discussed critical player at events. But how often does one really notice the lighting at an event? If it works, what's to notice? In this episode of GatherGeeks, hosts Brandt Krueger and Audrey Gallien are joined in the studio by Beth Kormanik, executive editor of BizBash, to tune into an exclusive interview with one of the most prominent individuals from the lighting industry—Bentley Meeker, president of Bentley Meeker Lighting & Staging Inc. In this interview, David Adler, C.E.O. of BizBash, and Kormanik cover the full spectrum (pun intended) of lighting. Meeker shares how to translate feeling into lighting and transform a room, as well as the pros and cons of LED versus halogen lighting, the colors that make attendees feel and look best, and his recent lighting contribution to Burning Man. A masterclass for any event professional looking to learn more on this side of the industry, this episode is loaded with an array of takeaways to bring back to your next event.
Sponsored by Scarborough & Tweed and Masterplanner
Running time 58:32
Show Notes
In This Episode:
Roundtable Discussion [02:57]: LED versus halogen lighting, translating feeling into lighting, the best colors for attendees, Burning Man's "Temple of Transition" 
Further Reading: