Podcast: Creating a Cohesive Event Story From Start to Finish (Episode 156)
Shopify's Matt Vaile shares how the Canadian e-commerce platform approaches events.
July 23, 2019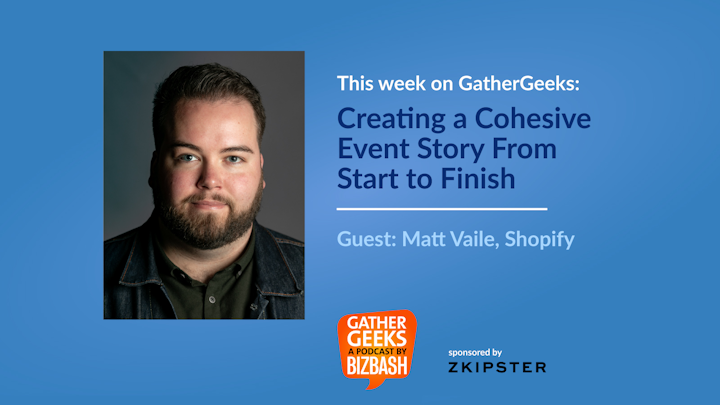 Photo: Phillip Van Nostrand
Hosts: David Adler, Beth Kormanik, Alex Carter
Guest: Matt Vaile
In the latest Canadian edition of GatherGeeks' "Sparking Change" series of episodes, BizBash C.E.O. David Adler and Zkipster's Alex Carter chat with Matt Vaile, offline marketing producer for Shopify. He discusses the e-commerce platform's approach to events, diving into its Shop Class workshops, how event layout can promote inclusivity, rules for lighting and presentations, and how he incorporates attendee feedback. He also shares why he thinks of events as a form of storytelling, speaking to how to create a cohesive story from start to finish, how to make space for attendees to tell their own stories, and why a memorable event can turn your guests into ambassadors for your brand. 
Download or subscribe to the show at bizbash.com/gathergeeks. Running time: 39:43
Show Notes
Roundtable Discussion: how his theater background informs his view of events; why he hates pop-up banners; what makes a good emcee; how Shopify uses events to recruit new users and build trust; how to work with small budgets
This Episode Is Sponsored By:
Zkipster
Building a memorable experience for your guests means planning every detail right. Zkipster is the guest management platform designed to help you create perfect experiences, from impressive online invitations to seamless check-in at the door. Get started at zkipster.com with a free test event.