A Shopify Event Producer Shares His Favorite Venues Throughout the U.S. and Canada
Toronto-based creative lead Matt Vaile shares his favorite spots to host an event, to get inspired, to get work done on the road, and to find the very best ice cream sundae.
February 4, 2020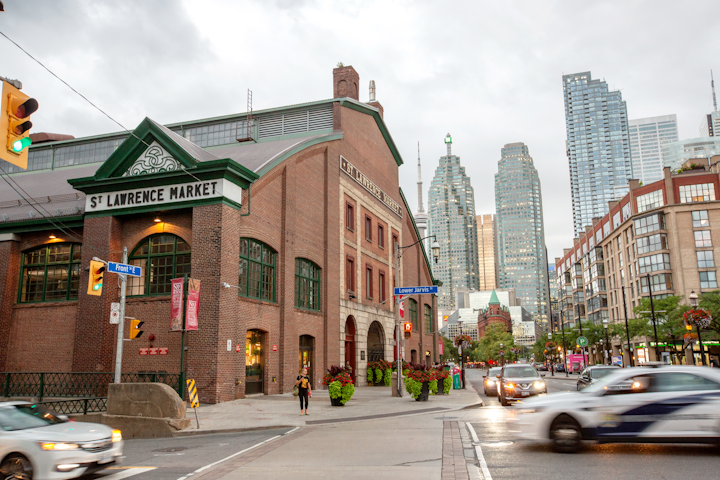 Photo: Steven Kriemadis/iStock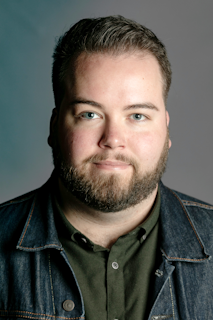 Matt VailePhoto: Phillip Van NostrandMatt Vaile is a creative lead at e-commerce platform Shopify, where he has designed and produced events ranging from 1,000-person product conferences to celebrity pop-ups to a ski chalet built inside a trade show booth. He has previously worked in production design for various opera and dance companies. Vaile lives in Toronto and travels frequently for work. 
To Spend a Sunday in Toronto
The St. Lawrence Market. My place is filled with interesting finds from the antique market, but my pro antiquing tip is to go early and often—and for the best deals, adventure outside of the city. Most of my best finds are from antique stops on the road to my family's cottage in Ontario.
For a Dish I Could Eat Every Day
I am obsessed with the tuna tostada at the Comrade in Toronto. The restaurant has a top-notch cocktail menu and the vibe is cozy hunting cabin, like if Gaston from Beauty and the Beast got Queer Eye-ed and opened a bar.
For My Favorite Venue
Evergreen Brick Works in Toronto is a perfect venue for me. I love that although it's located close to the heart of the city, your attendees feel like they have escaped it. The location has lots of space to be creative and really design the experience for your guests, unlike other large venues that can feel more corporate. Other venues with similar raw spaces that I love working in are Fort Mason in San Francisco and the Row in downtown Los Angeles.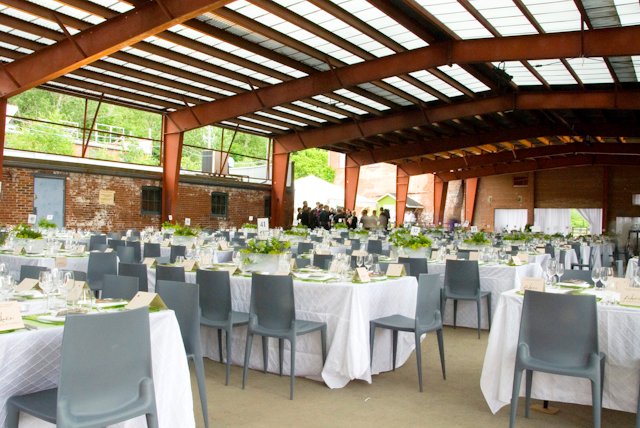 Evergreen Brick Works in TorontoPhoto: Michelle Scrivener

For a First Date
416 Snack Bar in Toronto is my go-to spot. It's great for casual after-work drinks, and the food is all bite-size, single portions. It's the perfect spot to keep it casual and low-key to see if you hit it off IRL before you commit to a full date. 
To Get Inspired
I am a musical theater kid at heart, so when I need to be inspired, I love seeing a show. I am lucky that my job takes me to New York quite often, so I try and set aside time to see something when I am there. From a classic like The Phantom of the Opera to something immersive and cinematic like Sleep No More at the McKittrick Hotel, I love how the production and design can emotionally affect the audience. Being able to perform in, produce, or experience theater has shaped the way I create today.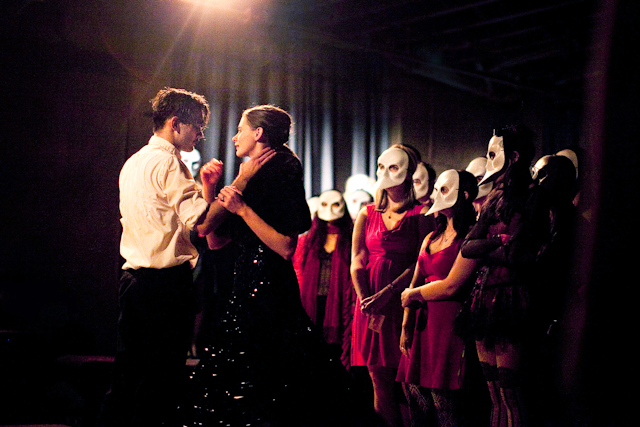 Sleep No More at the McKittrick Hotel in New YorkPhoto: Robin Roemer

To Recharge
As much as I love living in Toronto, I find the best place to recharge is at my family's cottage in Ontario. There is something about being out on the lake or in the middle of the woods that lets me turn off the task brain and tap into that creative self. Some of my best ideas came to me while floating in an inner tube on the river.
To Get Work Done While Traveling
When on the road, sometimes the only part of the city I end up seeing is the hotel, so I try my best to book a room in one that feels like the city itself. In New York, I love staying at the Ace or the Public, or in Los Angeles, at the Line or the NoMad. They all feel like I am experiencing the city as I work from my room.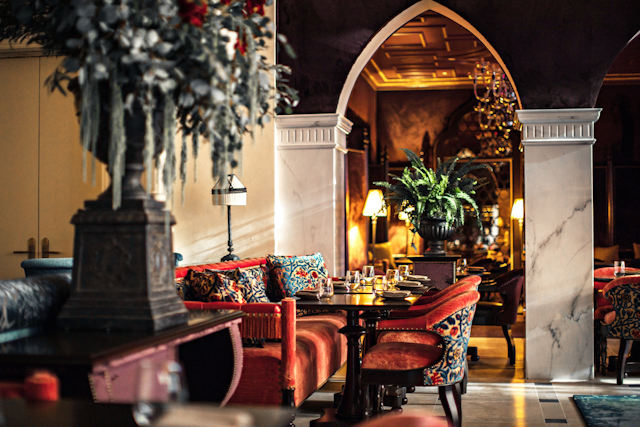 The NoMad Hotel in Los AngelesPhoto: Benoit Linero

For the Best Ice Cream Sundae
When I am in New York for work or for fun, I always end up at ABC Kitchen. I have gone there with my mom, with co-workers, with merchants, and I have even hosted a couple of events in their space. I am a creature of habit, but that sundae is just too damn good!
For the Best Iced Coffee
I take my iced coffee very seriously, and the best is in my neighborhood, Leslieville, at Mercury Espresso. Admittedly, I am not a bean snob, but the key is that they steam the milk, which changes the fat in the milk—it's science, I looked it up. 
This story appeared in the 2020 BizBash Best Canada issue.