Podcast: The State of Learning and Training in the Event Industry (Episode 160)
Two educators at San Diego State University's hospitality school discuss how the industry has changed, the most common knowledge gaps, the importance of diversity, and more.
August 20, 2019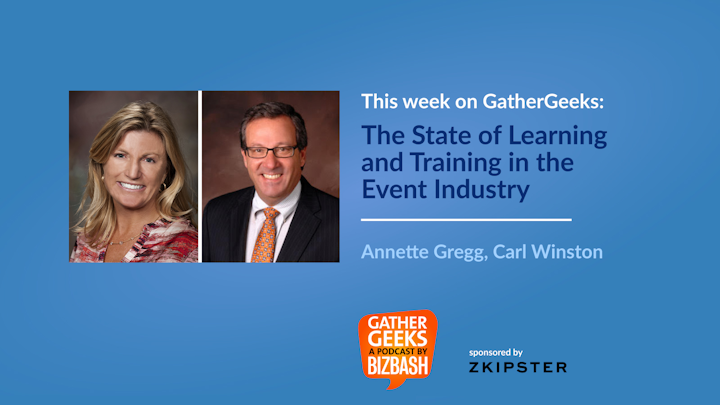 Hosts: David Adler, Beth Kormanik
Guests: Annette Gregg, Carl Winston
Continuing the GatherGeeks podcast's "back to school"-inspired episodes, BizBash C.E.O. David Adler chats with Carl Winston, the director of the School of Hospitality and Tourism Management at San Diego State University, and Annette Gregg, regional senior vice president of PRA who teaches a certificate program at the university. The duo shares how the industry has changed, from the ways people break into events to the new skills required to why pop culture has generated new interest. They also discuss the most common knowledge gaps they encounter, the importance of professional curiosity, how to increase diversity in the industry, and more.
Sponsored by Zkipster. Running time: 46:16
Show Notes
Roundtable Discussion: why events are "the accidental industry"—and why that may be changing; best practices for post-event surveys; why younger generations want to be entrepreneurs; the importance of learning how to speak with the C-suite
This Episode Is Sponsored By:
Zkipster
Building a memorable experience for your guests means planning every detail right. Zkipster is the guest management platform designed to help you create perfect experiences, from impressive online invitations to seamless check-in at the door. Get started at zkipster.com with a free test event.