From the Editor: Take a Deep Dive into Downtown Toronto
Find venues, ideas, and expert advice on events in Toronto's downtown core.
April 2, 2019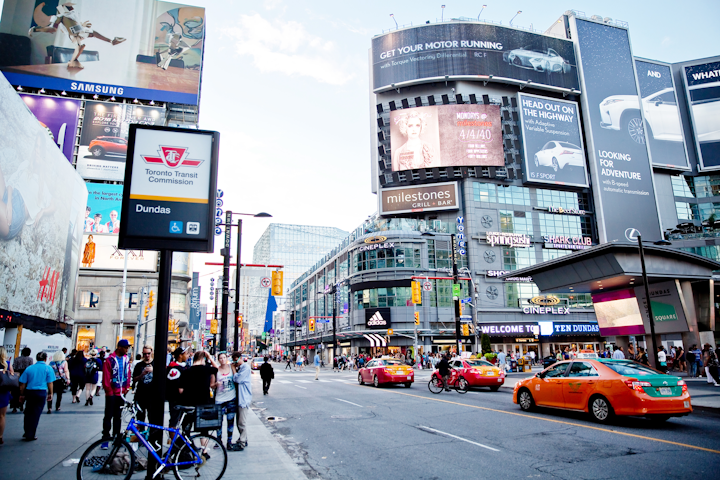 Photo: Courtesy of Toronto Tourism
I've often been told that Toronto is a lot like New York—but cleaner. The quip is funny (and may be true), but it does little to celebrate what makes the city special.
When we decided that this year's supplement issue to the BizBash Best venue and supplier guide would focus on downtown Toronto, I was excited to take a deeper dive into what downtown has to offer event planners. Our goal was to provide a beautiful and curated resource of venues to provide inspiration as you plan events there.
For our purposes, we adhered to Tourism Toronto's definition of downtown as the area from Spadina Avenue to Jarvis Street and Bloor Street to the Gardiner Expressway. That expanse covers areas such as the financial district, entertainment district, and the posh Yorktown neighborhood.
Here's where you will find Toronto's grandest hotels, public spaces for citywide celebrations in Yonge-Dundas Square and Nathan Phillips Square, and—particularly of interest to my hockey-obsessed son—Scotiabank Arena, home ice for the Toronto Maple Leafs, and the Hockey Hall of Fame. It's a mix of skyscrapers with the calm of Lake Ontario balancing the view.
BizBash has written about Toronto events and venues for more than a decade. Our coverage extends to the annual list of Toronto's Top 100 Events, highlighting the festivals, galas, music festivals, and other gatherings that define cultural and social life in the city. Many of these events take place downtown, so it's only fitting we turn our attention exclusively to that area here.
The focus of this issue is on new or newly renovated venues—the places with modern design, updated technology and infrastructure, and citywide buzz that have guests excited to attend events. But to give a sense of the greater landscape, we also created a primer of venues to know, essential spaces to anyone considering bringing an event downtown. We also asked three in-the-know event professionals to share their favorite spots for getting inspired, entertaining clients, and more.
Highlighting two issues destined to affect the character of the city, perhaps permanently, Style Editor Michele Laufik explores the fascinating Google-backed planned neighborhood in Quayside, just southeast of downtown. And News Editor Ian Zelaya takes a look at what the legalization of cannabis will mean for events in Toronto.
We also take you inside two very different but highly visual events: The Toronto Light Festival in the Distillery District and the Interior Design Show at the Metro Toronto Convention Centre.
The heart of this issue, though, are the pages of venues for you to discover. Toronto-based contributing editor Amanda Scriver helped us curate a collection of venues that can hold any kind of event, and they are arranged by type and grouped to help meet the needs of planners. Need a tech-equipped space for a conference? Planning an event outdoors? A hotel bar for celebratory drinks? Space for a wellness event? A high-energy site for teambuilding? You'll find it here.
Throughout the issue you'll also find style items, group activities, event entertainment, and more.
Finally, we peek into the future with a look at some of the most exciting venues now under development in the In the Works section. Maybe you'll be the first to host an event at one of them.
If so, be sure to invite BizBash.