How Nestlé Turned an Event Into a Viral Ad
A video of the bottled water company's launch event for its Resource brand saw more than three million views on YouTube.
September 6, 2013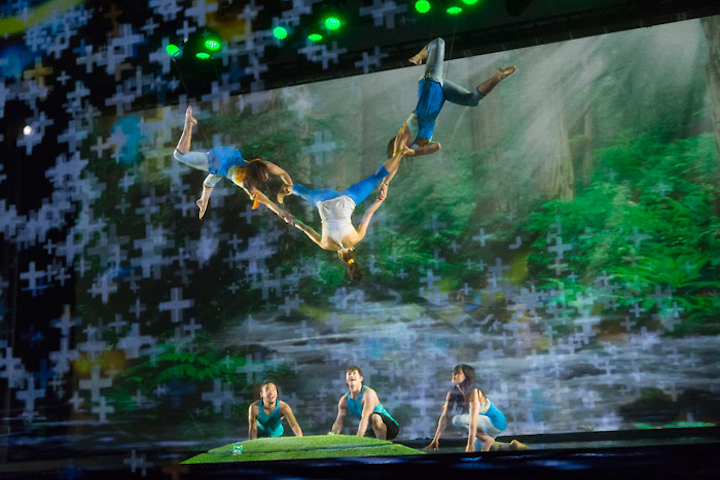 Photo: Courtesy of MKTG
With an increasing number of planners looking to extend the life—and influence—of their events through new technology, Nestlé Waters proved that footage from a product launch can build a considerable amount of buzz online even months after being posted. The video that captured the June 5 event for Resource, a new bottled water brand, has garnered well over three million views in less than two months and even got some play on The Colbert Report. The focal point of the video: a live performance combining water, projections, and a choreographed aerial dance.
The launch itself was produced by MKTG at New York's Pier 36 and was designed to visually represent Resource's tagline of "Electrolytenment," a concept intended to showcase the water's naturally occurring electrolytes and that the bottles are made from 50 percent recycled plastic. To set the scene for the high-flying act by Airealistic, the producers used an upstage screen for rear projection as well as a downstage scrim for graphics that were mapped to the movements of the aerialists. Adding to the scene was a stage that filled with about an inch of water during the performance.
A behind-the-scenes look at the making of the event can be found here and the video of the full performance can be found here.