Design Thinking for the 21st Century Event
IDEO partner Fred Dust explained that innovation in designing live experiences means more than just using the latest gadget.
August 20, 2015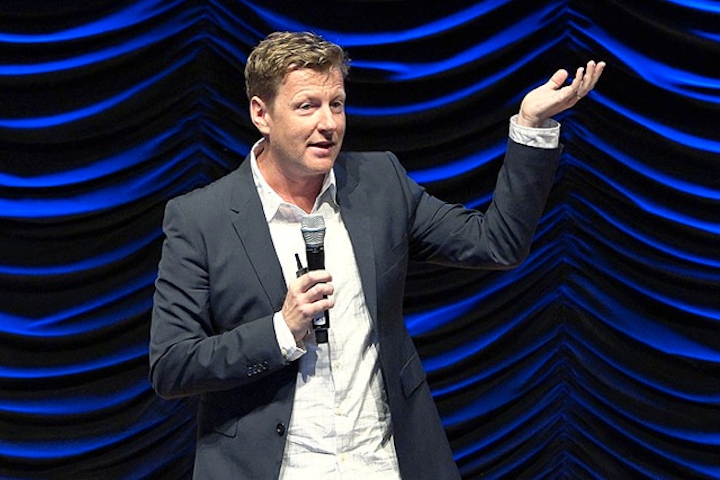 Fred Dust believes event and meeting professionals shouldn't be looking to the next social media craze or technology trend to engage an audience and expand the image of their organization. "Innovation and the future isn't about technology. It is not just about what's the next product. Innovation is really about disruption," he says.
Dust, partner at global innovation and design firm IDEO, was the morning keynote speaker at Elevate D.C., an intimate conference produced by BizBash held August 5 at the Ronald Reagan Building. He argued that real innovation and meaningful change—whether it's designing a live experience, a product, or a service—involves paying attention to fundamental, but often overlooked, principles of good design. That includes looking and really understanding the context, listening, not just waiting to talk, and recognizing that behaviors shift rather than change radically. But a human-centered approach means taking some risks, saying, "It takes bravery, it takes putting something out there, it takes experimenting, and it takes learning from those experimentations to do the things that you need to do."
Videography: Video Communications LLC; Editing: Jika González