Poetry in Motion
More of a performance than a presentation of clothes, G-Star's Fashion Week show brought back its theatrical choreography and added a surprise poetry recital from actor Dennis Hopper.
February 7, 2008
Plenty of actors attend and sometimes model in fashion shows, but few people would have expected Dennis Hopper to appear on stage during Fashion Week. But Tuesday night, at G-Star Raw's Gotham Hall presentation, Hopper walked the runway for the Dutch denim label. And unlike many of the other shows, G-Star put forth a heavily choreographed presentation, mixing the pace, the poses, and the positions of the models, never having fewer than three on the runway at any given time. More than 550 guests attended, including Simon Le Bon, Heather Graham, Wilmer Valderrama, and Tyson Beckford.

The entire event was a study in contrasts: denim, military-inspired clothes against a sleek, pale-gray set, the modern staging mixing with the ornate features of the former banking hall, and Dennis Hopper at, well, a fashion show. To accomplish this, event production firm Gayle Dizon Inc. worked with the G-Star team to execute the design with scenic elements—like steel pieces for the surface of the runway, an oversize denim coat that dominated the backdrop, and a massive sheet of fabric that covered the stage before the show—that had been specially shipped in from Europe. The extensive build-out took more than four days, starting on Thursday night for the Tuesday-evening show.
The models themselves were brought in, too, flying from Europe to be trained on the specific movements and interactions that took place on the runway. Instead of models walking one by one, the choreography had several models simultaneously entering and exiting from various areas of the stage, walking on and around a conveyor belt built into the catwalk, passing others going in different directions. The result was a fast-paced, very dramatic show, which had guests looking in all directions.

Hopper's involvement was part of G-Star's "Raw Icon" initiative, which links the label with people who share a common interest in art and the idea that classics never fade. G-Star's global brand director, Shubhankar Ray, reached out to Hopper, and the resulting personal friendship brought the star into the show, an appearance for which he wasn't paid. Met with cheers and applause, and clad in the blue jumpsuit, the actor appeared on stage before the finale, regaling the audience with his reading of Rudyard Kipling's poem "If."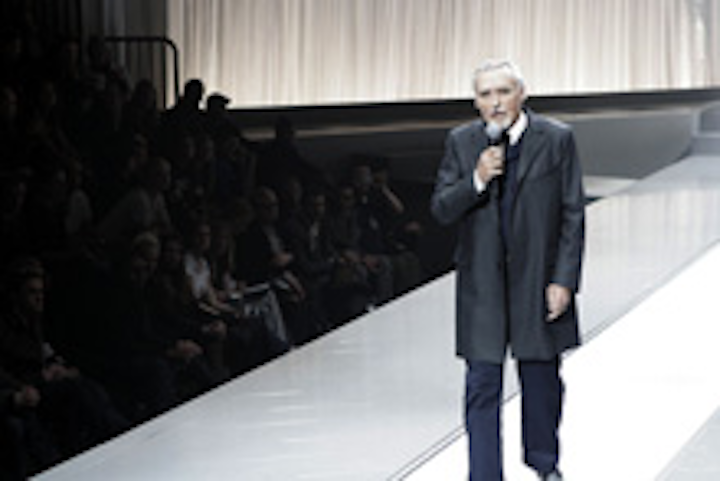 Photo: Keith Sirchio for BizBash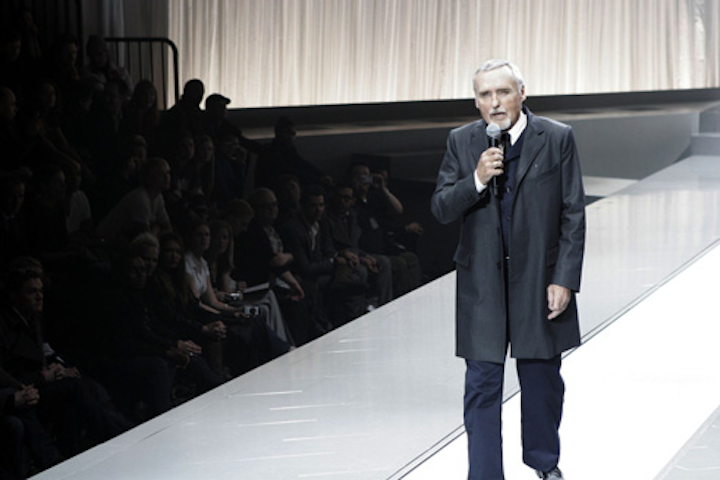 Photo: Keith Sirchio for BizBash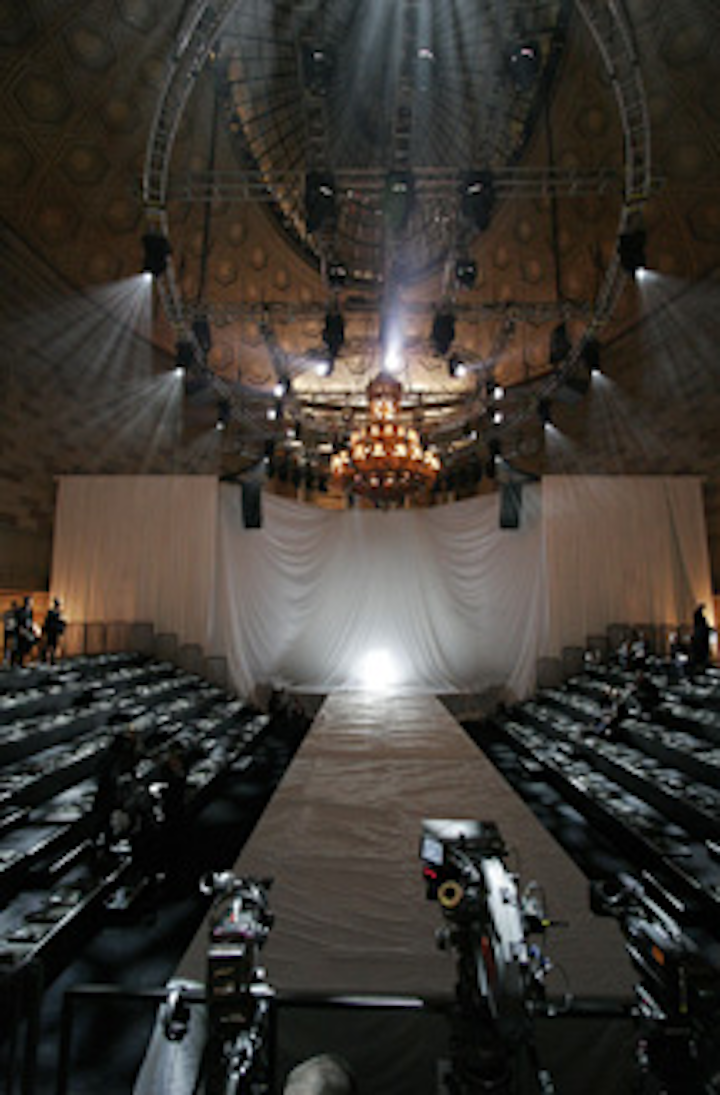 Photo: Keith Sirchio for BizBash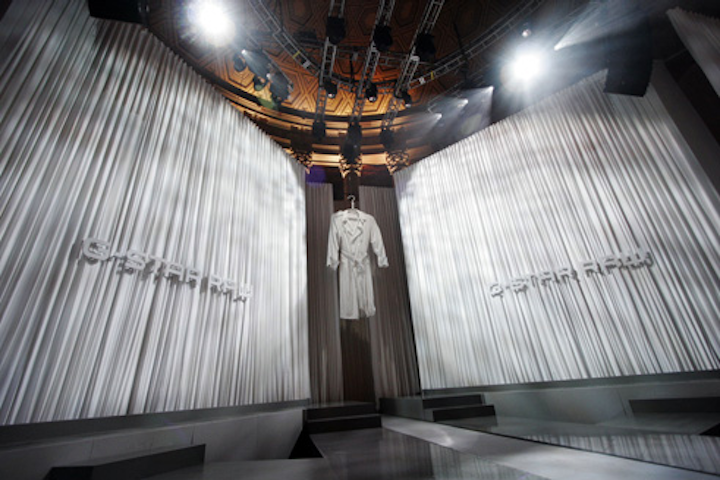 Photo: Keith Sirchio for BizBash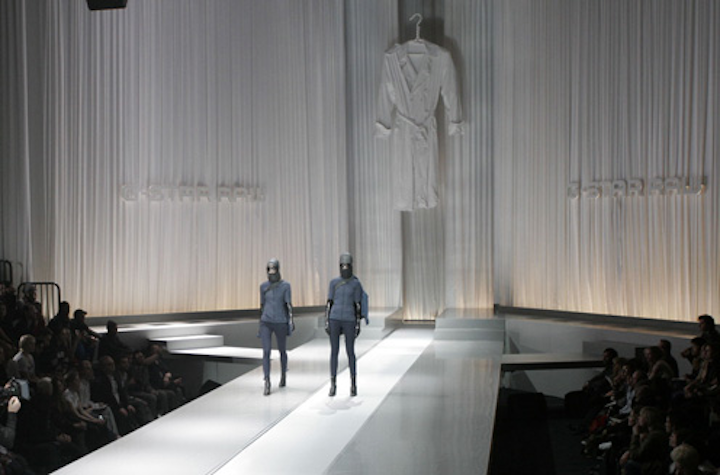 Photo: Keith Sirchio for BizBash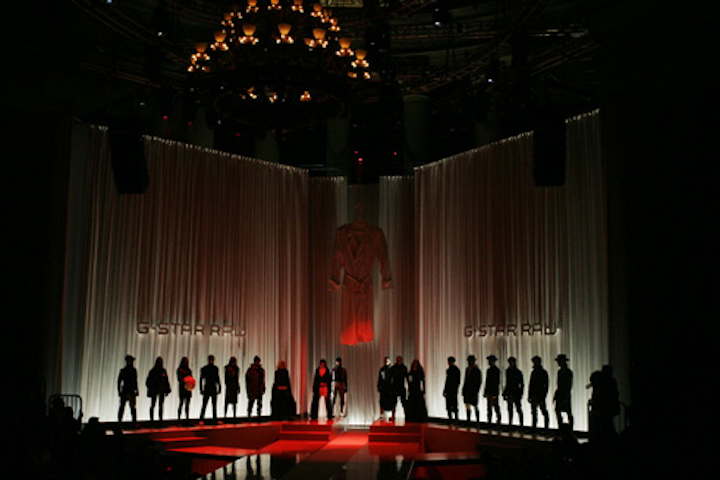 Photo: Keith Sirchio for BizBash
Featured Venues/Suppliers: