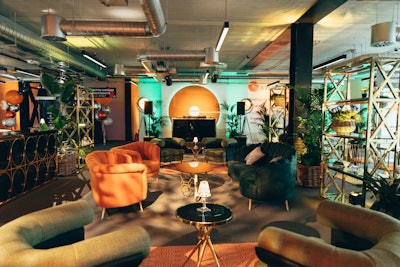 Photo: Courtesy of The Events Club
It's no secret that event profs often work around the clock. Late nights and early mornings aren't uncommon, leading to what can become an uneven work-life balance. This is something The Events Club, a private members club based in London, wants to address. The organization is creating spaces in the city (think Soho House) for professionals all across the events industry—from planners and producers to technicians and florists—to work, socialize, eat, drink, and rest 24/7.
Two of these flex working/lounging spaces, which are also attached to multiuse event venues, will open this year. One is The Block, located in a brand-new building a short walk from London's Angel underground station and spanning more than 16,000 square feet across two floors. The event venue side of The Block is now open for bookings, while the club portion of the space will debut in September.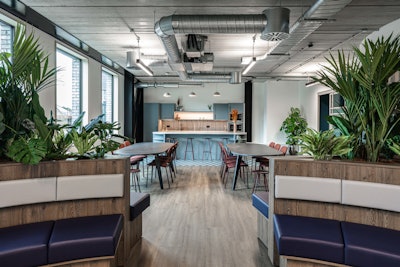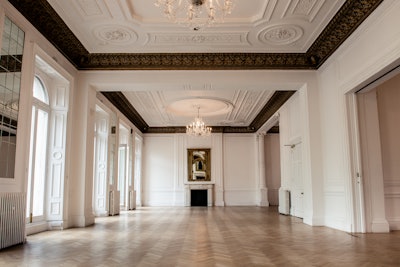 The other space is The Belgravia, a historic private residence overlooking Buckingham Palace Gardens that was built in 1867. The French Renaissance-style space provides a unique backdrop to all types of events from conferences to receptions. The adjacent building houses the club for event prof members. The Events Club also plans to create spaces within these centrally located clubs for things like tastings that caterers can host for clients and studios where videographers and photographers can show off their work.
"Each location offers something different because of the look and feel of the space, and what that area needs," says Andrew Morrow, founder and managing director of The Events Clubs, adding: "At launch, we will have really great facilities from a lounge point of view, from desk working to conference rooms and meeting rooms, and then a really great event space. And we will work with the members to say: Is that enough? Are we open long enough? Will you need access later in the day? There are some showers and lockers because we have crew running around going from one job to the next at 11 at night or 1 in the morning, and they just roam the streets between jobs. So it's giving them a safe place to go—and [take] a shower and [eat] a bacon sandwich or [drink] a coffee—in order for them to feel that much better to do their next shift."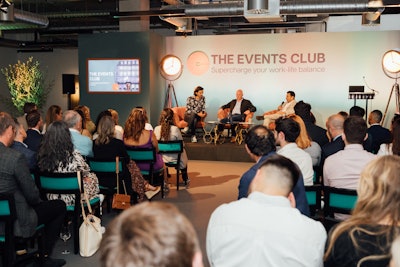 Earlier this month, The Events Club hosted an event for founding members and the press at The Block to give them a sneak peek of the space. "We've been promoting for about four or five months, and we thought it was time to actually bring everyone together and explain to them that there is something tangible—we're not just talking," Morrow says.
The impetus for The Events Club stemmed, in part, from the pandemic, when England's events industry saw no real support from the government—inducing a kind of internal identity crisis.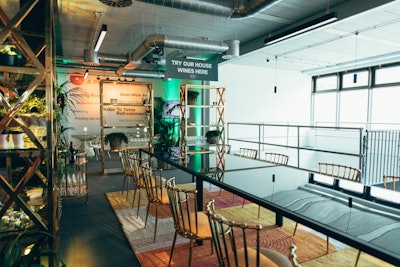 "We had the U.K. hospitality [industry] doing exactly the right job explaining to the government who they were, and we were still running around and asking, 'Who are we?'" Morrow recalls. "We didn't have the right tax codes. So no one could actually say we are a 60 billion-pound industry, we do have 600,000 people working in the industry, and we do contribute this much to U.K. GDP."
Those in the U.K. who are interested in joining can visit The Events Club's website. As for event profs based in North America, Morrow says bespoke packages for those who might visit the U.K. on a yearly basis aren't out of the question. "We're trying to do something very fair for the industry," he says.