They may not be playing on a grassy field in helmets or cleats, but that doesn't mean esports teams—comprised of competitive video gamers that might be playing popular games like Fortnite or Overwatch—have any less of a fandom. In fact, the global esports market size was worth $1.17 billion in 2021, and it's expected to reach $5.74 billion by 2030. Some destinations have already invested in the infrastructure to meet the demand with dedicated esports arenas.
But these turnkey, high-tech facilities are prime for non-esports events as well.
"I think it's an interesting market space right now with with other places looking at building esports venues," said John Sheldon, the director of live events at Full Sail University in the Orlando area. The university has a dedicated esports arena, Full Sail University Orlando Health Fortress, that serves its collegiate esports team, Armada. "My No. 1 piece of advice to planners is to not get hung up on just the esports portion of [these facilities], but what else you can do with them."
Whether its fog machines, laser lights, state-of-the-art controls rooms and production studios, or the ease of high-quality live streaming, esports arenas are outfitted with unique features to keep an event high-tech.
Scroll to see active arenas around the world...
Esports Stadium Arlington + Expo Center | Arlington, Texas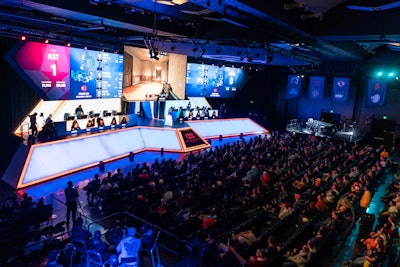 Photo: Courtesy of Arlington Convention & Visitors Bureau
Full Sail University Orlando Health Fortress | Orlando, Fla.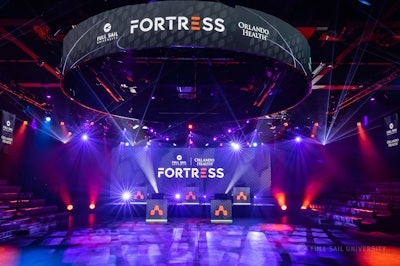 Photo: Courtesy of Full Sail University
HyperX Arena | Las Vegas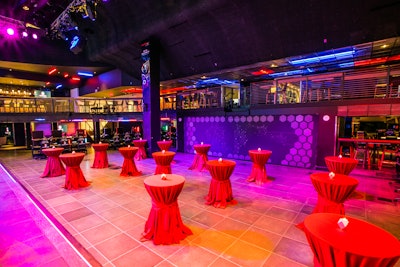 Photo: Courtesy of Allied Esports
Fortress Melbourne | Melbourne, Australia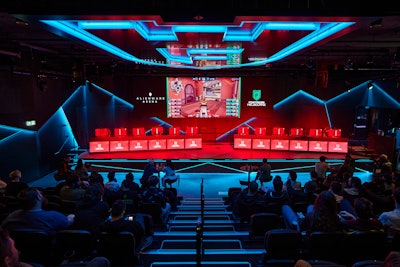 Photo: Courtesy of Fortress
Tech Port Center + Arena | San Antonio, Texas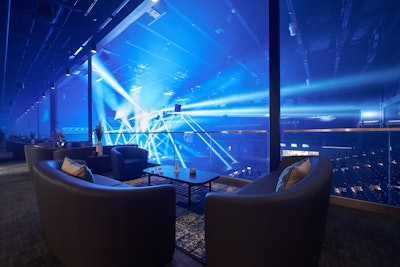 Photo: Courtesy of Tech Port Center + Arena
The Gaming Stadium | Vancouver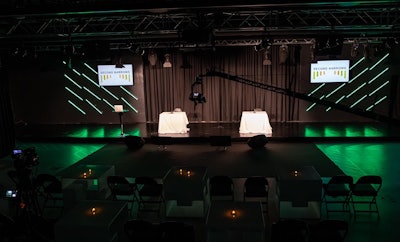 Photo: Courtesy of The Gaming Stadium