Journalism Conference Visits Vegas With 25 Percent Higher Attendance
October 6, 2010
Here are two things the economic downturn has been particularly unkind to: the journalism industry and Las Vegas. But the optimistic mood and 25 percent uptick in attendance at the Society of Professional Journalists Convention & National Journalism Conference from October 3 to 5 at Planet Hollywood suggests good news for both. Associate executive director Chris Vachon and professional development coordinator Heather Porter oversaw the program, traveling from Indianapolis, where the organization is based.
The group has members all over the United States, and the conference moves to a different city each year. Recent locations include Indianapolis, Atlanta, and Washington. (Next year it will head to New Orleans.) The event was previously in Las Vegas in 2005, and Vachon said the group appreciated the lower room rates there, compared with many other West Coast cities.
Roughly 750 attendees participated this year, for an increase of about 25 percent over last year's rolls. There were 22 exhibitors, an improvement over recent tallies below 20, so organizers were pleased. "We attribute it to the economy, the location, the industry picking up," said Vachon. "Some newsrooms are hiring, new journalism start-ups are hiring. We actually had recruiters [at the conference] this year, so that means things are looking good in the journalism world. We like to say [our increased attendance] is because we have a great program, but if people can't afford to come [it doesn't matter]. You have to give them something good to come to, but there's also got to be money in the [employer's] pocket to put toward professional development."
The conference stayed roughly true to its usual format, although switched to a Sunday-through-Tuesday pattern, rather than its more typical Thursday-through-Saturday run. The content involved training opportunities through professional development, newsroom tours in the area, critiques of clips and résumés, and book signings. An opening night reception took to Planet Hollywood's London Club. "It gave it that casino/lounge feel. We try to do something specific to the city we're in each year," Vachon said.
Additionally, the organizers put more of the duties, including audiovisual production, out for bid than usual this year. Vachon described the result as "a significant savings."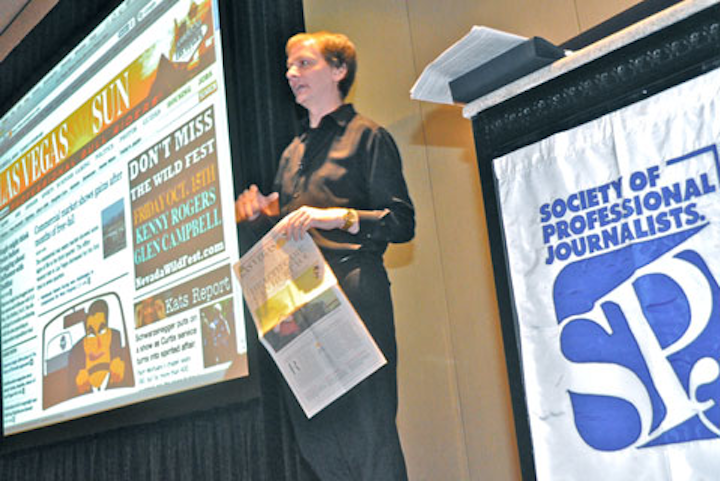 Photo: Nikki Villoria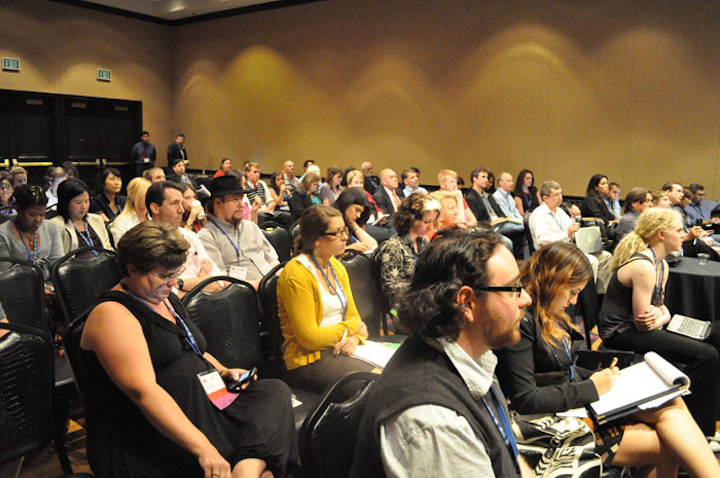 Photo: Nikki Villoria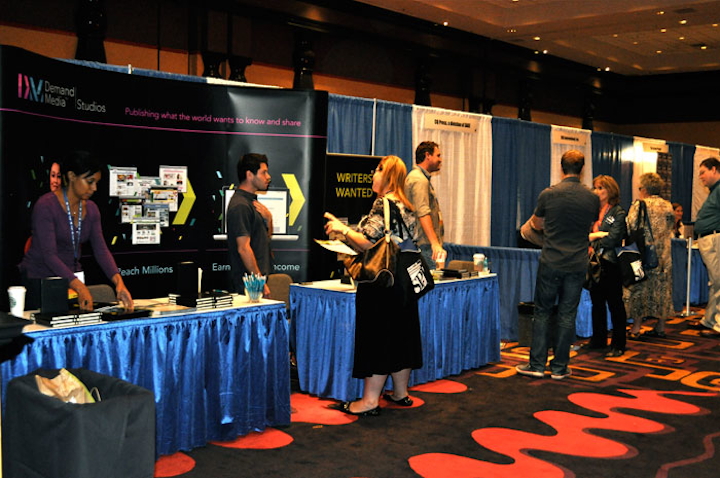 Photo: Nikki Villoria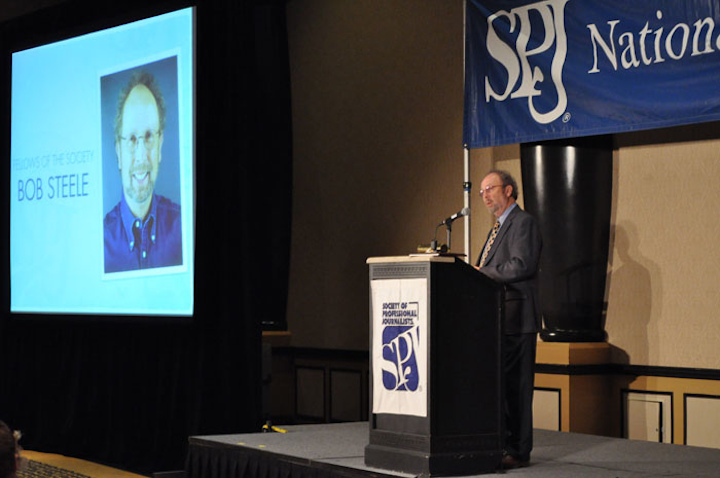 Photo: Nikki Villoria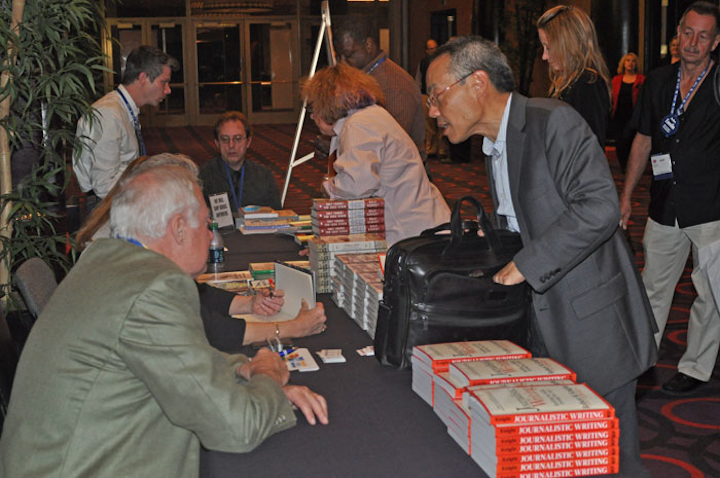 Photo: Nikki Villoria
Featured Venues/Suppliers: