Groups of 40 Dine Around 24-Foot Tables at Paper Firm's Anniversary Gala
October 13, 2010
America Chung Nam, the largest exporter of recovered paper in America and a top exporter of recovered paper in Europe and Asia, has been in business for 20 years. To celebrate the milestone, the company hosted a party in Las Vegas as a show of appreciation for about 500 employees—and this was no Dunder Mifflin-style office party. The City of Industry-based gala committee—consisting of Peter Yang, Stella Ho, Jessica Nam, John Wong, Victor Cheung—oversaw the program, tapping Andrea Wyn Schall of A Wynning Event to produce the affair at the Bellagio.

Cocktails were served on the grand patio, where a pianist played background music. In a welcome lounge, guests could meet the founders and senior management of the company—a chance to further build and reinforce the team spirit—and sip cocktails. Later, a four-course dinner culminated with a giant sculptural cake in honor of the company's 20 years in business: The pastry chefs at the Bellagio had created a replica of the company's corporate headquarters building, along with the international flags and fountain surrounding it.
In a nod to the Chinese cultural tradition of respect that dictates that everyone has an equal view from each seat at a round table, Schall's group had 20- and 24-foot round tables custom-made. (The company was founded by Chinese principals and exports to China.) The tables allowed seating for 30 and 40 guests per table. Specialty linens were required to fit the uncommon table sizes, and flower arrangements from Jason Kenneth Designs were proportional.
For additional diversions, entertainment from Radiant Productions included an aerialist performing with ribbon and hoops suspended in the air, and Mark Barrett served as DJ.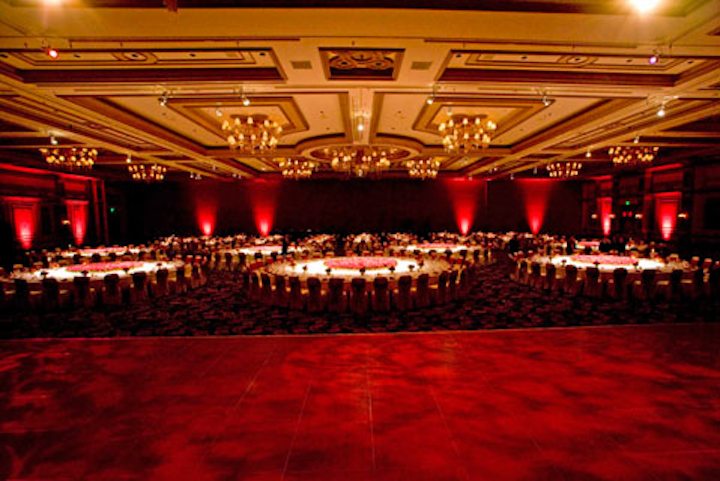 Photo: Gary Cheng/PC Colour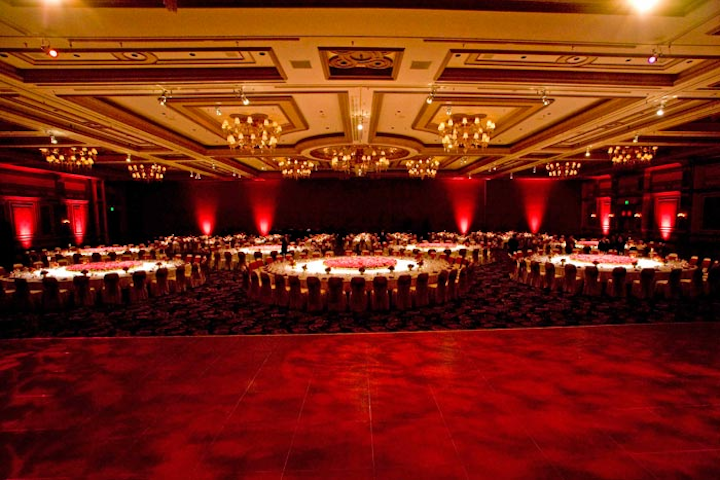 Photo: Gary Cheng/PC Colour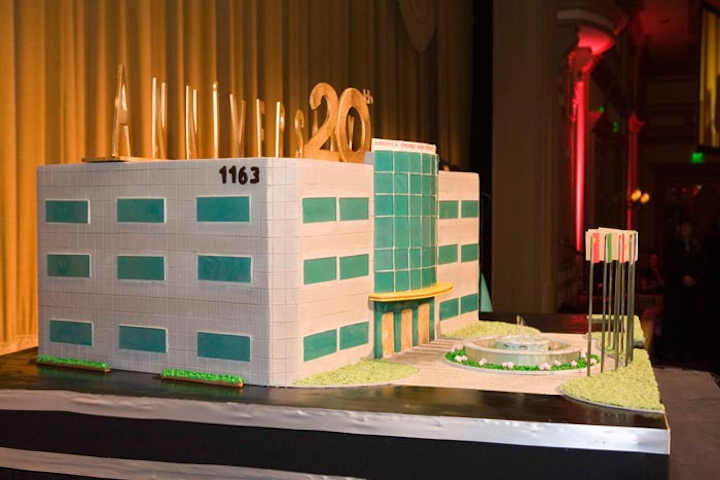 Photo: Gary Cheng/PC Colour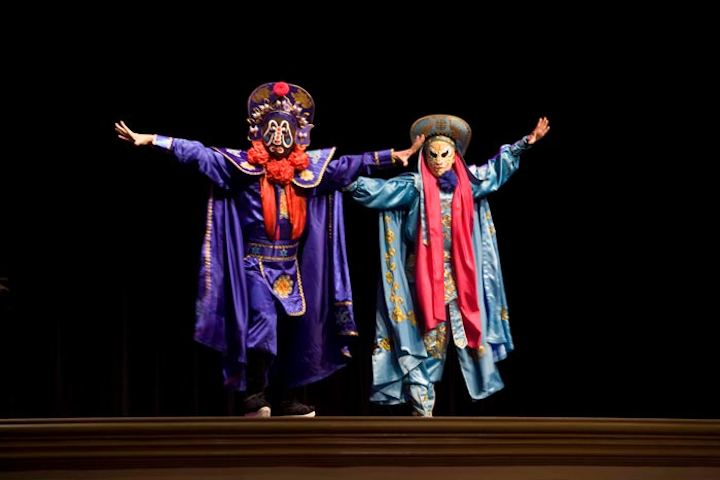 Photo: Gary Cheng/PC Colour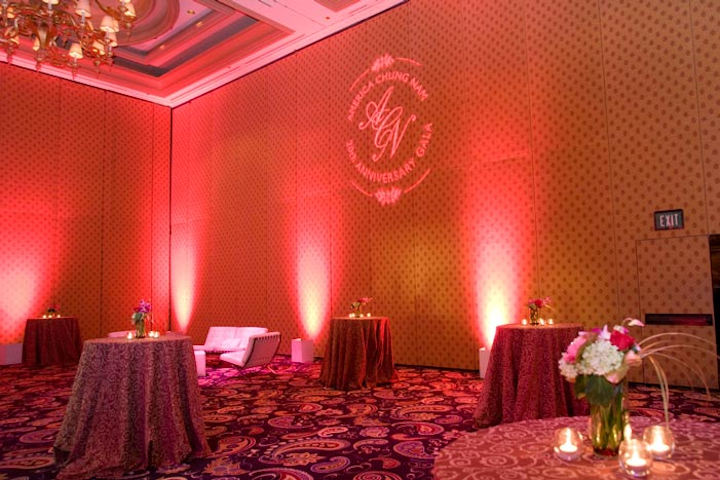 Photo: Gary Cheng/PC Colour
Featured Venues/Suppliers: