10 Las Vegas Private Rooms for Events and Meetings
July 5, 2011
These new restaurants and venues in Las Vegas have private rooms and semiprivate spaces for groups both big and small, appropriate for events, meetings, business dinners, presentations, and other types of entertaining.
1. At the Forum Shops at Caesars, P.J. Clarke's comprises 12,000 square feet in all. For intimate dining and events, a private dining room known as the Sidecar, complete with industrial decor with factory-style accents is available and sectioned off from the main dining room by French doors and vintage-style shades. The private dining room holds as many as 80 people, and Sidecar has club-style service with its own bar and waitstaff.
2. On the Wynn's Lake of Dreams, Lakeside offers chef David Walzog's takes on classic American dishes. The design joins contemporary and antique elements like vibrant orange lacquer and white acrylic surfaces juxtaposed with neoclassical sculptures and 19th-century falling angels adorning the walls. The upper-level terrace, the Pinnacle, holds 80 for a seated event or for a 100 reception, and offers sweeping views of the lakefront. The space is distinguished from the main dining room by a glass partition, but may be completely enclosed for private events by use of an electronic curtain. Other private dining areas include the Vista (45 seated or 60 for a reception) and the terrace (80 seated or 100 for a reception).
3. The Sporting House Bar & Grill inside the New York-New York Hotel & Casino has more than 130 video monitors for sports viewing. The two-story restaurant and bar has a collaborative menu design by Ark Restaurant Corporation executive chef David Waltuck, chef-owner of Chanterelle in New York, and Damien McEvoy, Ark's executive chef for the past 14 years in Las Vegas. The screening room is on the first floor and can become a private room for events. The room has two 16-foot, high-definition screens and a dozen 36-inch, high-definition video monitors. Tiered seating allows for optimal viewing, and each table in the screening room has an individual video monitor that guests can adjust.
4. Jaleo, from chef José Andrés, is a space inspired by Spanish food and craft rituals, with doors inscribed with the names of tapas, handcrafted embroidery resembling a mantilla, and an art installation that makes use of wood patterning against imagery of the Spanish countryside. In the main dining room is a giant wood-fired paella grill, and a private dining room seats 10.

5. Greek seafood restaurant Estiatorio Milos offers dishes like slices of paper-thin zucchini and eggplant paired with saganaki cheese; grilled octopus with charcoal-broiled Mediterranean octopus and revythada; and grilled fish with olive oil and fresh lemon juice. The look of the venue is an interpretation of Grecian architecture, with wood ceilings, white marble flooring imported from Athens, a plaster treatment on the walls, and a garden terrace with vines, olive trees, and flowers. The private wine room has 30 seats, and an additional private dining room has 50.
6. Caesars Palace has announced that chef Michel Richard will bring a version of his Washington restaurant to Las Vegas, slated to open in September. Central 24/7 by Michel Richard will occupy the current Augustus Café space adjacent to the Caesars Palace hotel lobby. The 9,600-square-foot restaurant will seat about 300 guests in all, including in a French-themed terrace with room for 80 for seated events, which can be booked for private parties.
7. The One Group, based in New York, has brought its STK steakhouse to the Las Vegas Strip. There's a total capacity of 450 for receptions or 300 for seated events. The lounge has 60 seats, the bistro has 45, and the main dining room 137. For private dining, the Tempest Storm private dining suite holds 20 for receptions or 12 for a seated event. And the Candy Barr private dining suite also holds for 20 for receptions or 12 seated.
8. In the Forum Shops at Caesars, Max Brenner, Chocolate by the Bald Man is a 9,400-square-foot restaurant with a focus on serving chocolate, plus unrelated ingredients, in an array of menu items. The venue serves brunch, lunch, and dinner. The boutique private room accommodates as many as 12 guests for a seated event. The Choctagon private room accommodates as many as 40 guests for a seated event or 60 for a reception.
9. At chef Rick Moonen's two-story restaurant, Rick Moonen's RM Seafood, the downstairs serves a casual dining menu with sushi and a raw bar, while the upstairs space offers a more intimate dining experience and a multicourse chef's tasting menu. For buyouts, the total restaurant capacity is 250, with room for 80 upstairs for seated events. The 16,000-square-foot restaurant has four private rooms in all, two on each level, which can be combined to create a bigger room.
10. Lettuce Entertain You Enterprises' El Segundo Sol Taqueria and Margarita Bar has a Strip-side takeaway taco shack called Street Taco and a private tequila tasting room. The venue, at Fashion Show Mall across from the Wynn, serves signature tacos and Mexican fare. The interior of El Segundo Sol is bright and colorful, with servers in Mexican guayabera shirts. El Segundo Sol's tequila tasting room has room for 14 guests for private dining and tasting flights. There are three private rooms in all.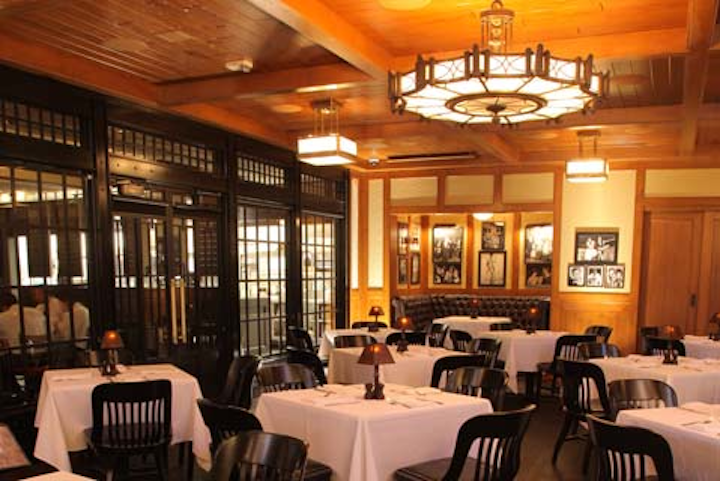 Photo: Courtesy of P.J. Clarke's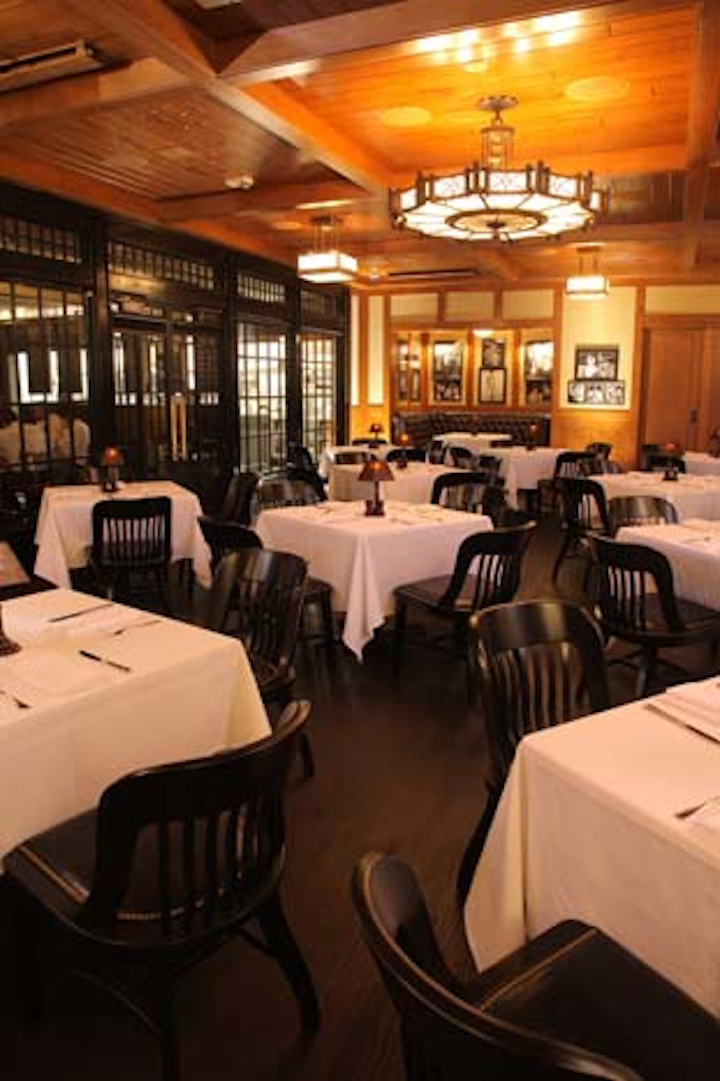 Photo: Courtesy of P.J. Clarke's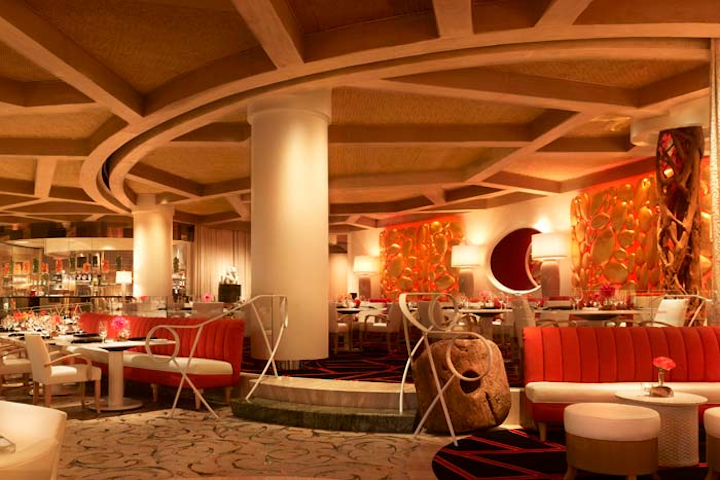 Photo: Barbara Kraft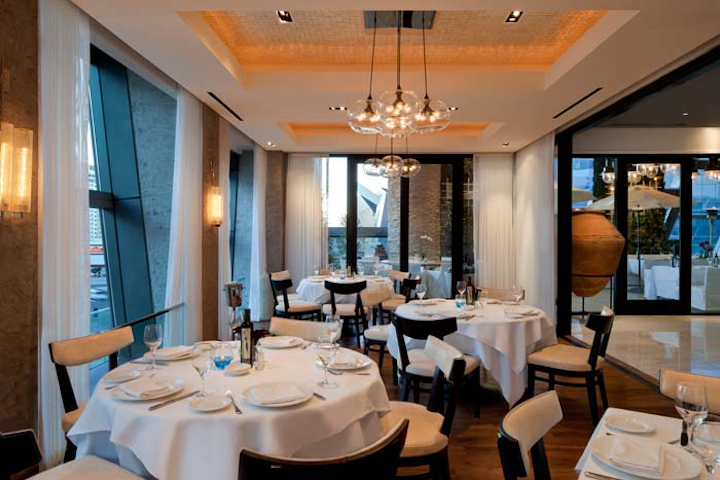 Photo: Courtesy of Milos
Photo: Jeff Green Photography
Photo: Courtesy of Sporting House
Photo: Andrew Jorgensen/Courtesy of STK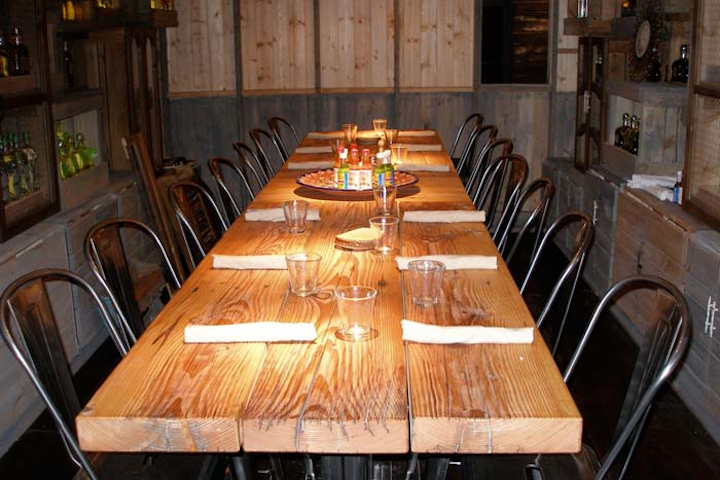 Photo: Courtesy of El Segundo Sol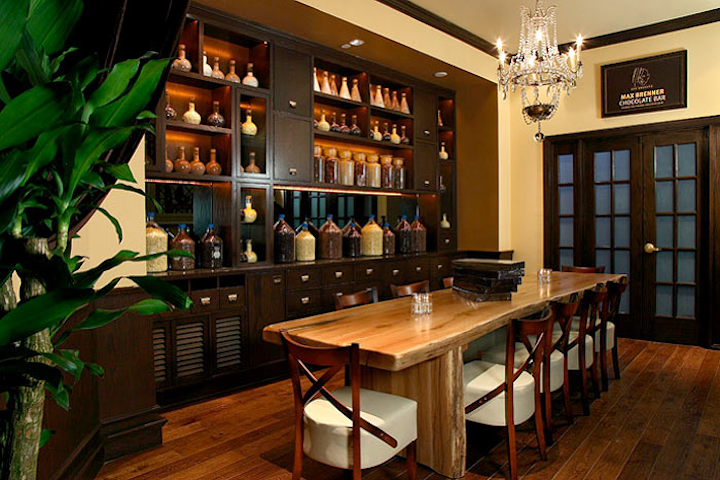 Photo: Courtesy of Max Brenner
Featured Venues/Suppliers: