Red Bull's Long Beach Air Show Stops Traffic, Draws More Than 100,000
August 24, 2010
With 105,000 onlookers crowded onto Long Beach's Rainbow Harbor for Red Bull's Flugtag on Saturday, the energy drink came close to breaking the traveling air show's American attendance record of 110,000, which was set in Tampa, Florida, back in 2008. Red Bull reported online that swarms of spectators, eager to witness the homemade aircraft flying competition, caused all local parking garages to reach capacity, as well as the closure of the 710 freeway exit ramp that led to the event.
Long Beach is the third stop in Flugtag's four-city U.S. tour, making it possible that the Southern California iteration capitalized on publicity for the previous two in Miami and the Twin Cities. However, a Facebook fan page, local television ads, and bus stop posters may also have contributed to the massive turnout. (Red Bull also staged
a two-day air race
over the New York waterways between Battery Park and Liberty State Park in June, with 12 pilots zipping through an inflatable obstacle course at speeds of 250-plus miles per hour.)
The marketing manager of the Red Bull's western business unit (who the company declined to name) worked with Vancouver-based Hangman Productions, which managed the flight deck and the competition on all four stops of the tour, and Ocean Watch, which coordinated the live video show. The team worked together for nine months, coordinating logistical and production concerns and meeting with the City of Long Beach on a monthly basis to vet all event details. The day of the actual event, the team hired hundreds of staffers to help with tasks like managing information booths, handling security, and helping transport the 34 human-powered aircraft in the competition.  
The event holds promotional power after its close, as Red Bull often uses footage of the competition in advertisements. This year, the company will also broadcast "On the Wings of Glory," a reality show focusing on Red Bull Flugtag Twin Cities, the second stop of the U.S. tour and site of the competition's new record-breaking 207-foot flight. The show will air on Sundays on Fox Sports Networks starting September 5.
The fourth and final leg of the Red Bull Flugtag U.S. tour hits Philadelphia on September 4.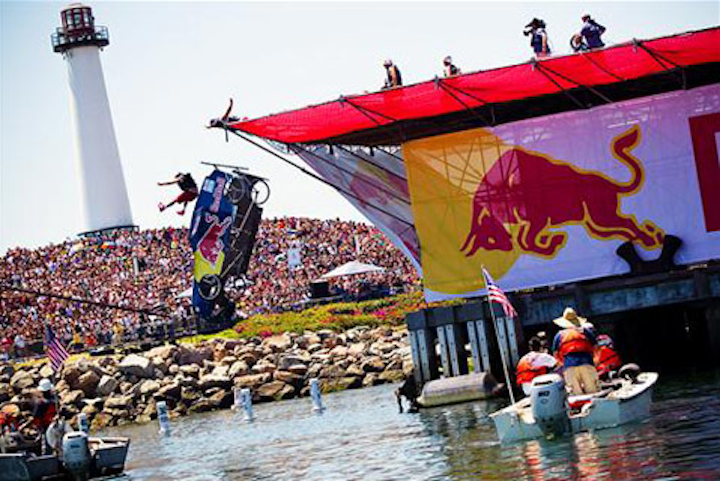 Photo: Courtesy of Red Bull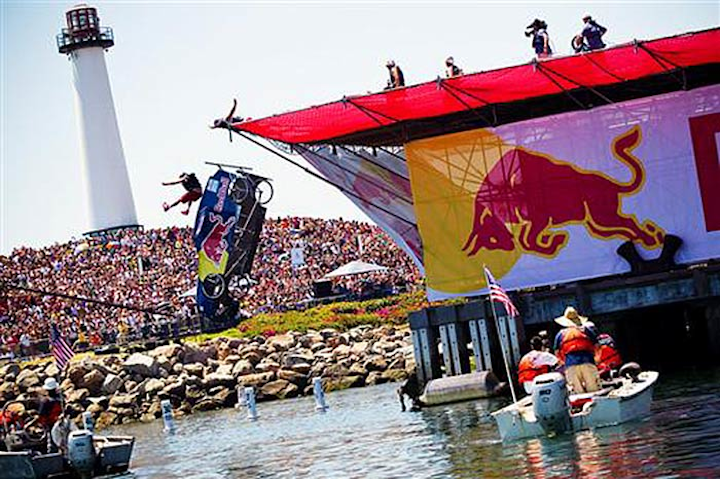 Photo: Courtesy of Red Bull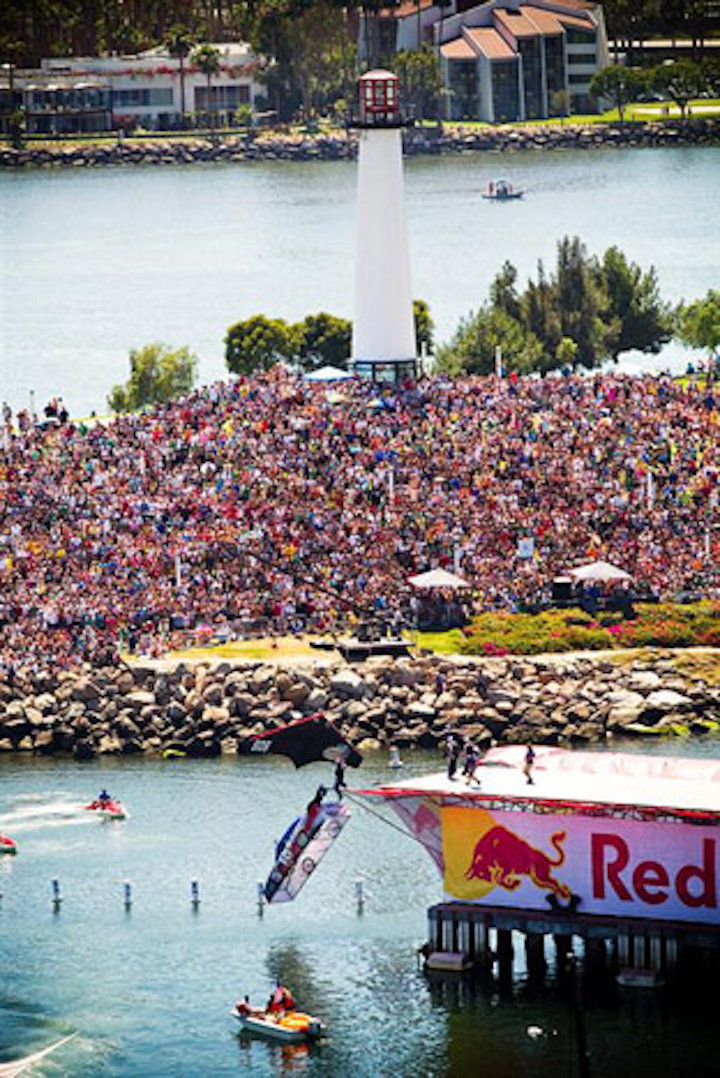 Photo: Courtesy of Red Bull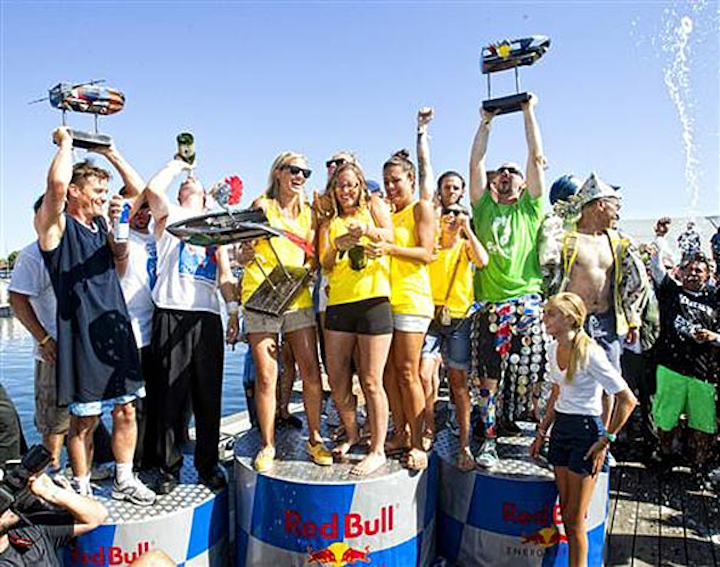 Photo: Courtesy of Red Bull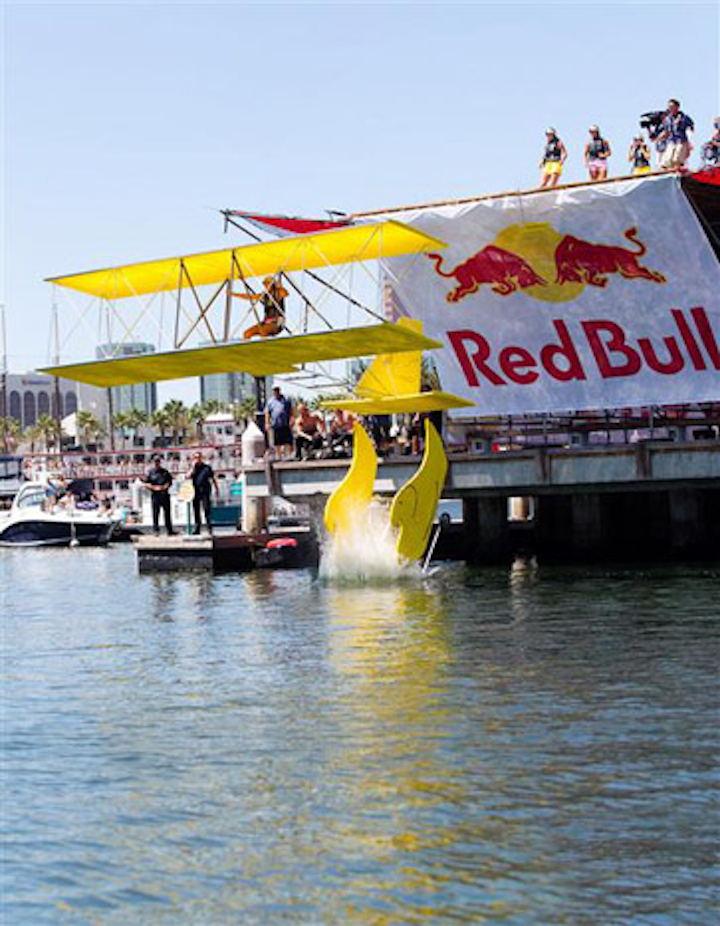 Photo: Courtesy of Red Bull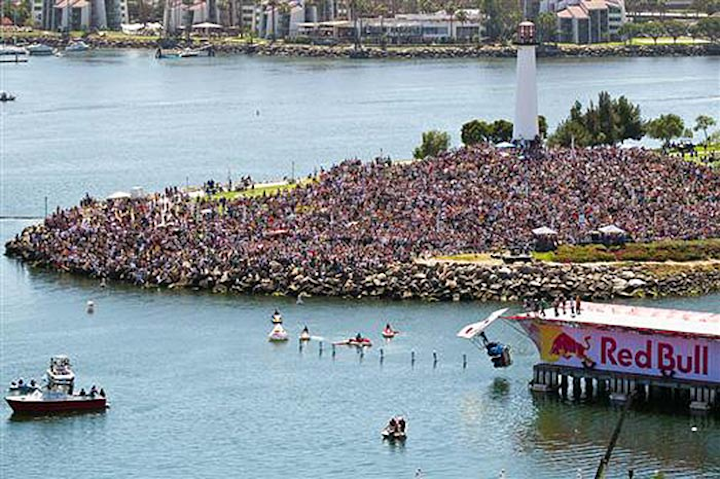 Photo: Courtesy of Red Bull
Featured Venues/Suppliers: