Comic-Con 2018: Inside the Most Creative Brand Activations and Parties
From escape rooms and human claw machines to an upscale Taco Bell and a murder-theme Party City, here's how Warner Bros., Hulu, Fox, Amazon, and more stood out at the comics convention.
July 26, 2018
What do a fancy Taco Bell, a Party City selling murder supplies, a zombie slide, and a human claw machine have in common? 
They're four of the more memorable activations spotted at this year's Comic-Con International, arguably the world's most high-profile pop culture convention, which took place in and around the San Diego Convention Center from July 19 to 22. Once a year, more than 130,000 costume-clad fans descend on the Southern California city to get a first peek at new comics, movie trailers, celebrity guests, and more—mostly in the venue's jam-packed Hall H, which this year saw big announcements, screenings, and panels from Warner Bros., Sony, Universal Pictures, and more.
Of course, not everyone wants to spend a sunny weekend inside the crowded convention center, which is why many brands take their efforts to the streets, providing public fan experiences for attendees even without a show badge. From escape rooms and human claw machines to over-the-top, fully immersive environments for upcoming shows, networks and studios use the long weekend to create memorable, Instagram-friendly experiences.
One big change this year: Marvel Studios, HBO, and Star Wars all took the year off, opting not to host panels and large activations, which meant that popular shows such as Westworld did not have a presence this year. (Last year's Westworld Experience was one of the con's more noteworthy activations.) It remains to be seen whether this was a one-year trend due to production schedules or a sign of how pop culture conventions may be changing.
Regardless, the weekend continues to host cool, wacky, creepy, and memorable activations and pop-ups from brands, including Hulu, Amazon, Fox, USA, and Syfy. Here's a look inside the colorful four-day event.
Syfy's Human Claw Machine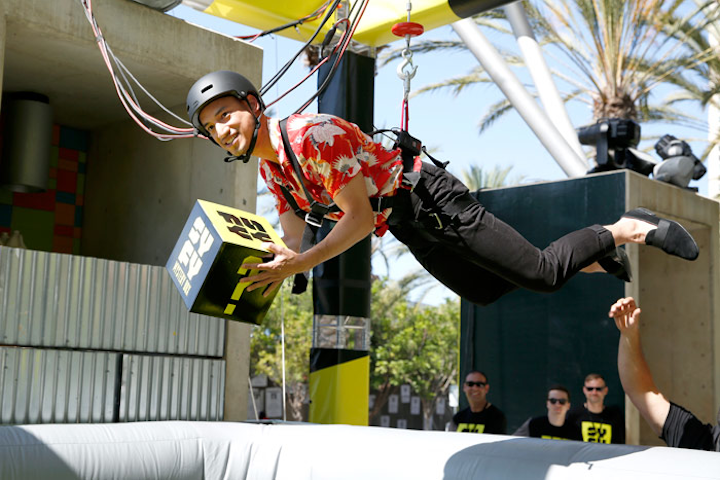 Photo: Randy Shropshire/Syfy
USA Network's Purge City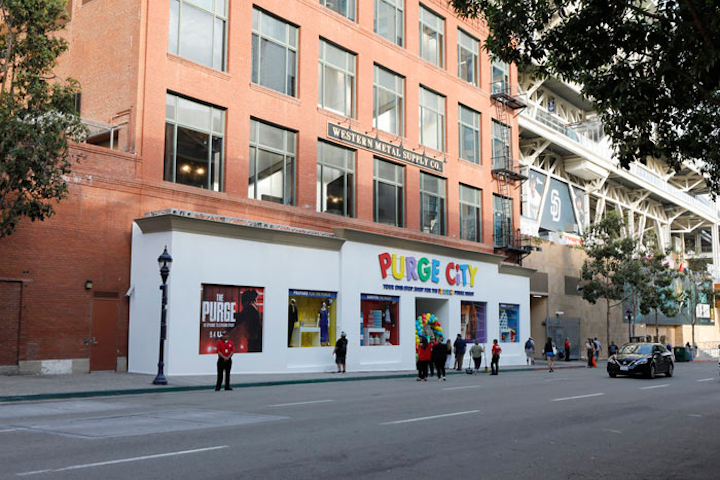 Photo: Evans Vestal Ward/USA Network
USA Network's Purge City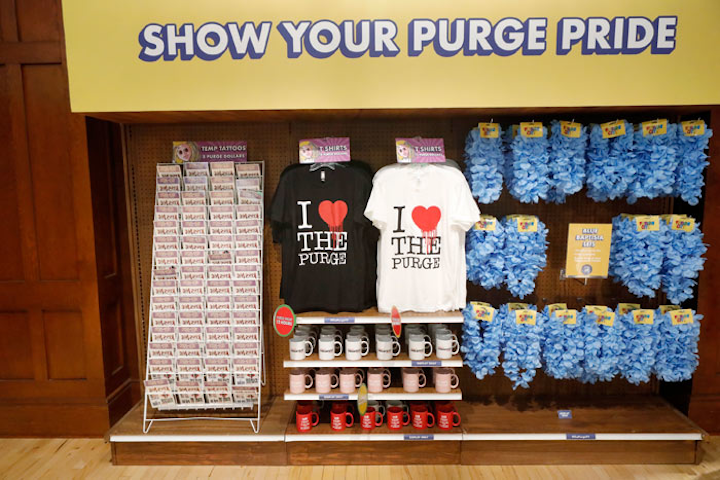 Photo: Evans Vestal Ward/USA Network
Taco Bell 2032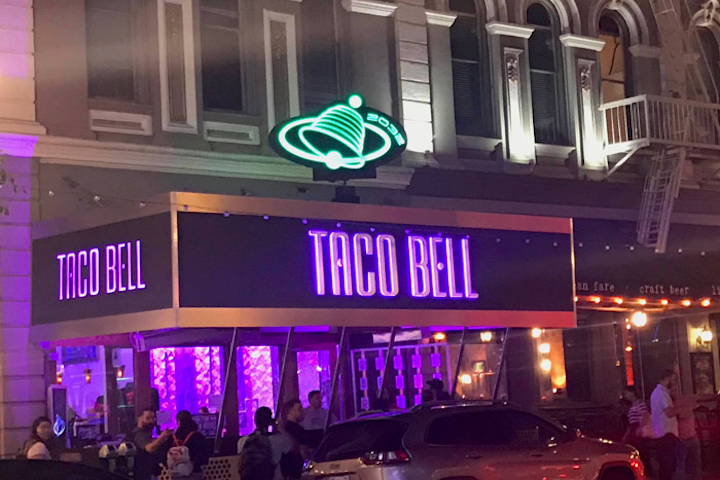 Photo: George Marston
Hulu's 'Castle Rock' Bed and Breakfast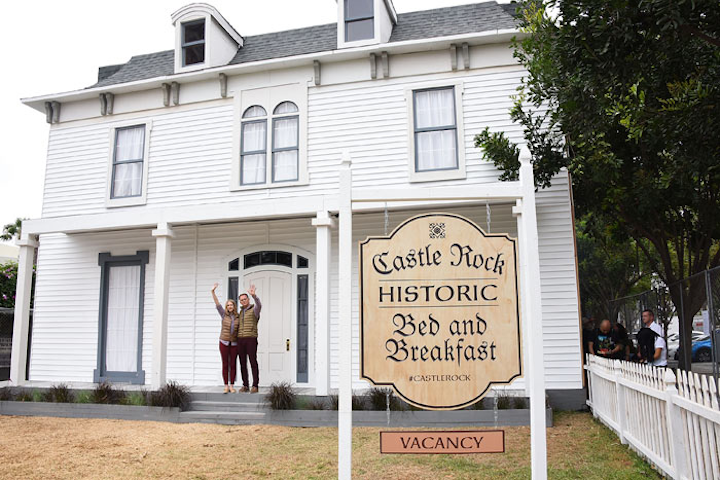 Photo: Araya Diaz/Getty Images for Hulu
Hulu's 'Castle Rock' Bed and Breakfast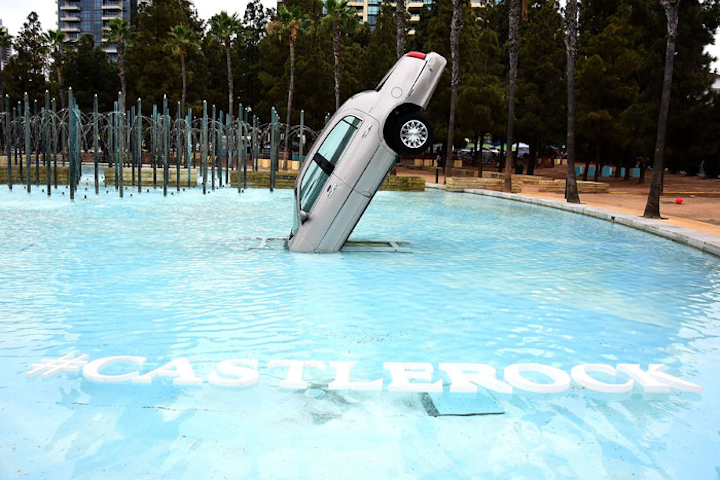 Photo: Araya Diaz/Getty Images for Hulu
AMC Deadquarters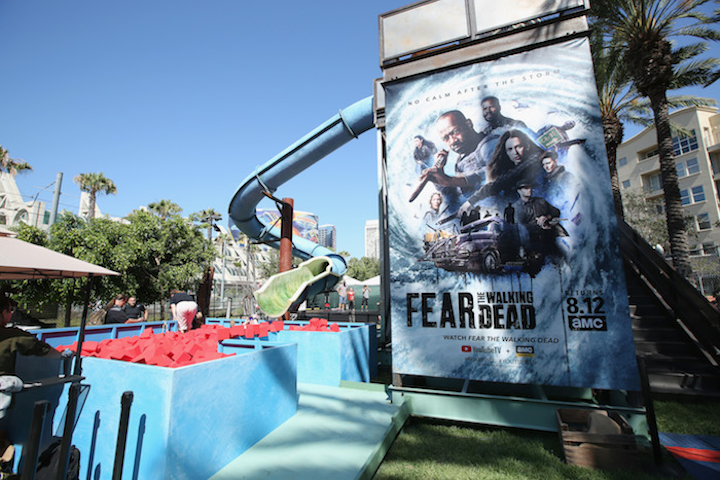 Photo: Courtesy of AMC
Fox's 'The Gifted' Activation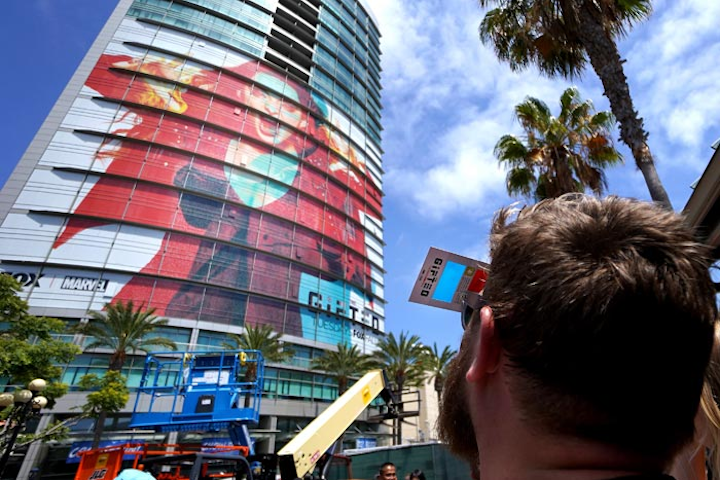 Photo: Brandon Means/Fox © 2018 Fox Broadcasting
Amazon Fire TV Activation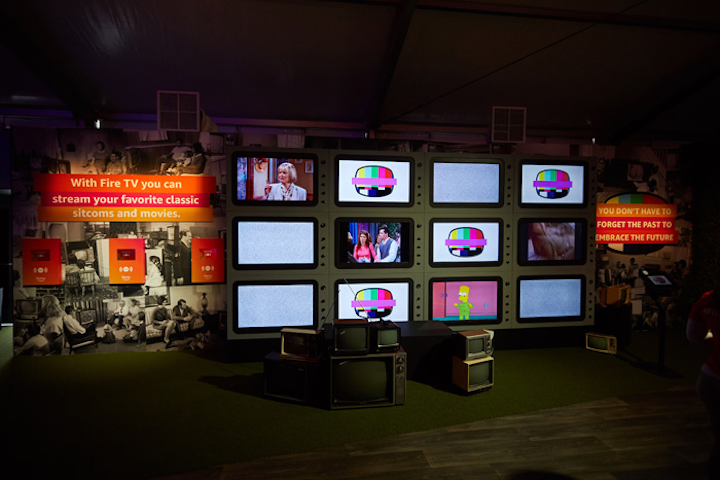 Photo: Courtesy of NVE Experience Agency
Amazon Fire TV Activation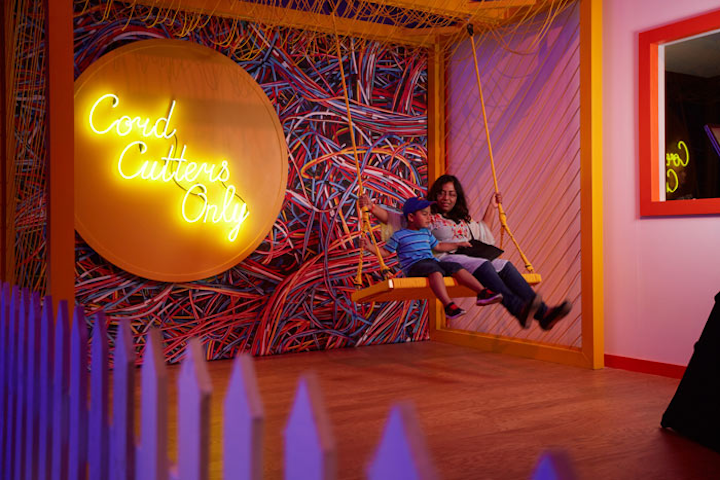 Photo: Courtesy of NVE Experience Agency
NBC's 'The Good Place' Experience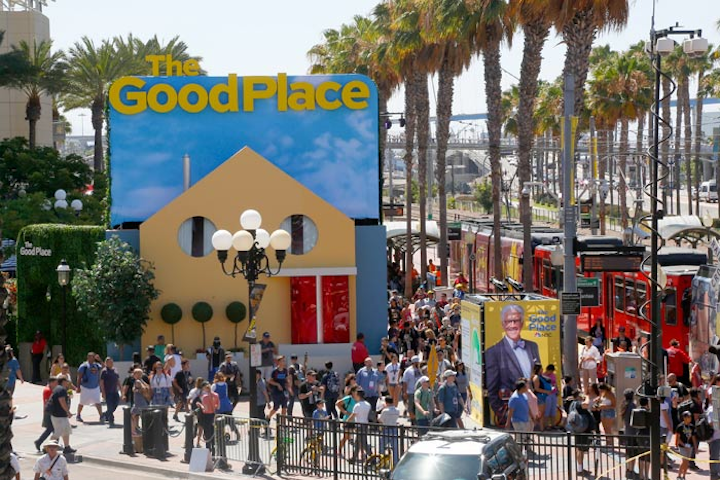 Photo: David Yeh/NBC/NBCU Photo Bank
Dell Gaming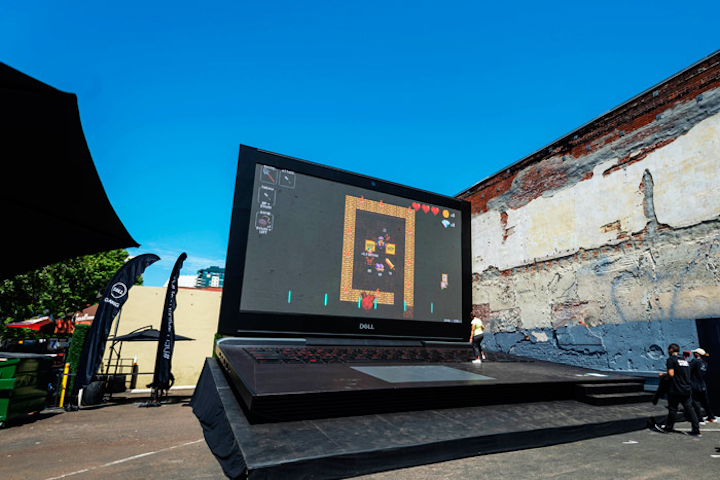 Photo: David J. Crewe
Syfy's Mystery Drops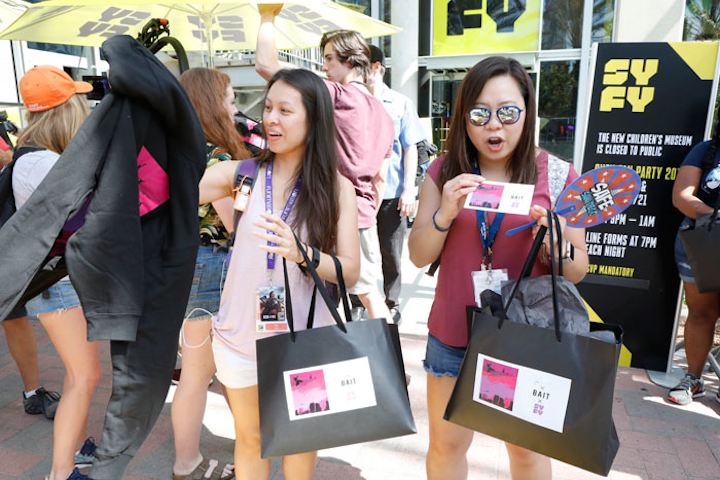 Photo: Evans Vestal Ward/Syfy
The Experience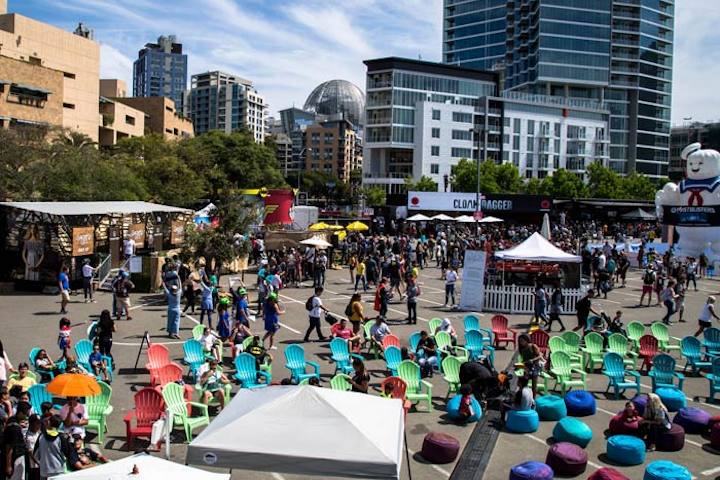 Photo: Jorge Vargas/Grandesign
Marvel's 'Cloak & Dagger' at the Experience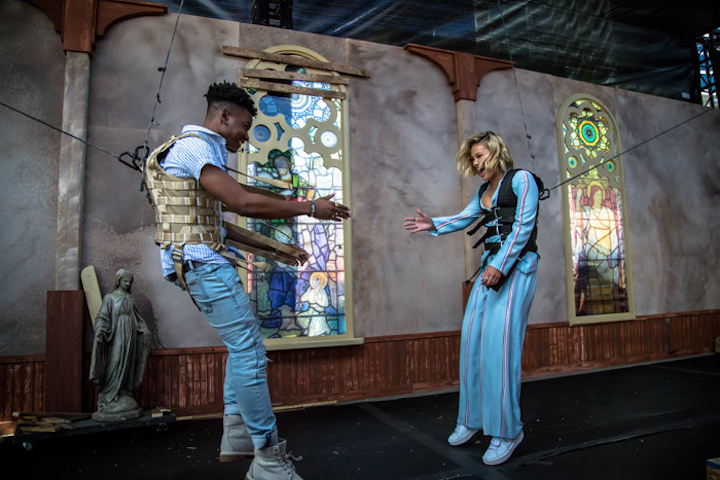 Photo: Jorge Vargas/Grandesign
History's 'Project Blue Book' Activation at the Experience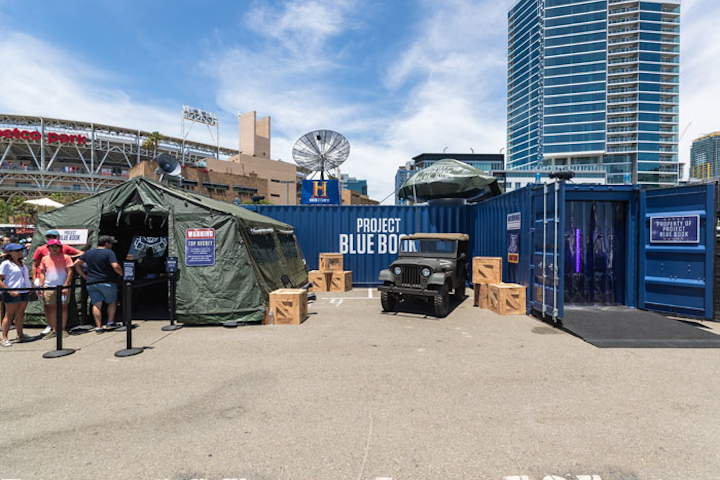 Photo: Kyle Miyamoto
History's 'Project Blue Book' Activation at the Experience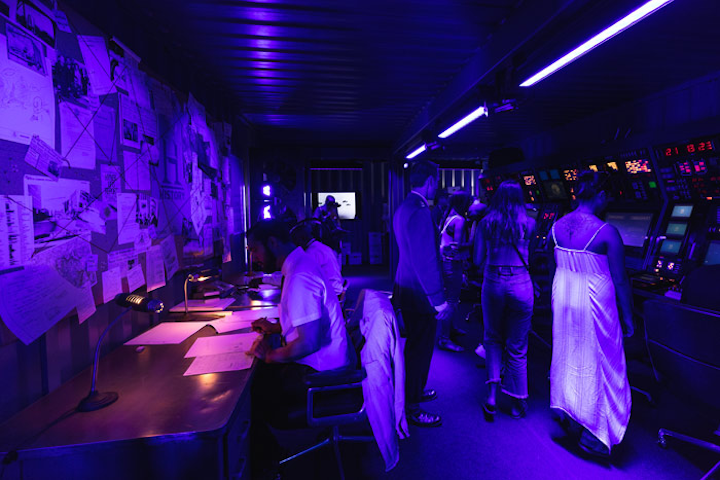 Photo: Kyle Miyamoto
Facebook Watch's 'Sacred Lies' at the Experience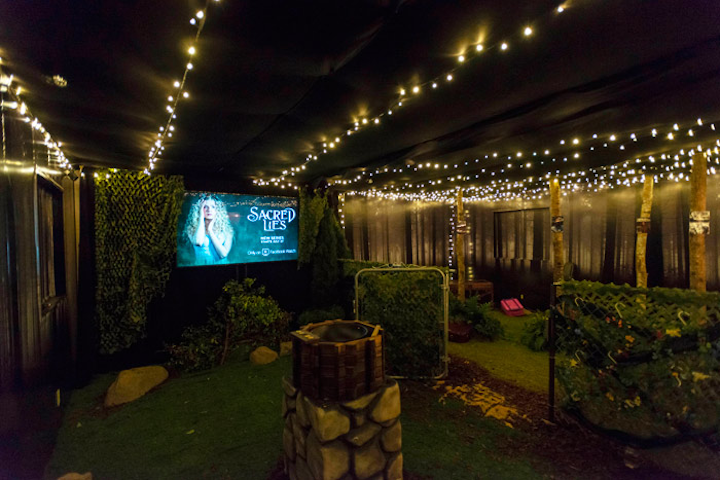 Photo: David J. Crewe
Fox's 'Bob's Burger's Fan Event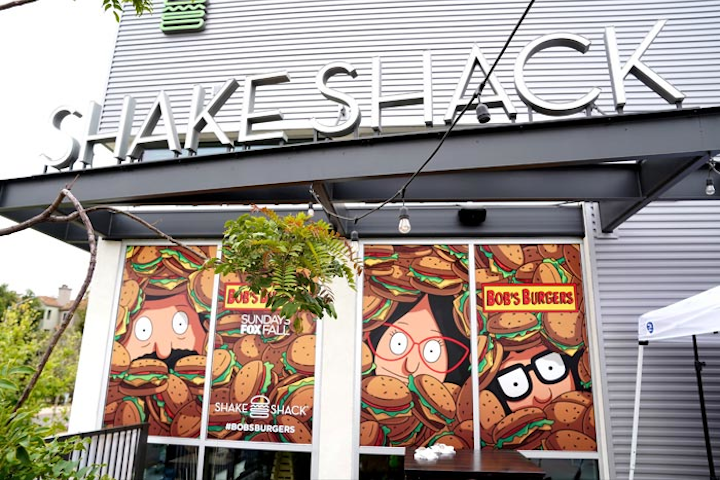 Photo: Brandon Means/Fox © 2018 Fox Broadcasting
Adult Swim State Park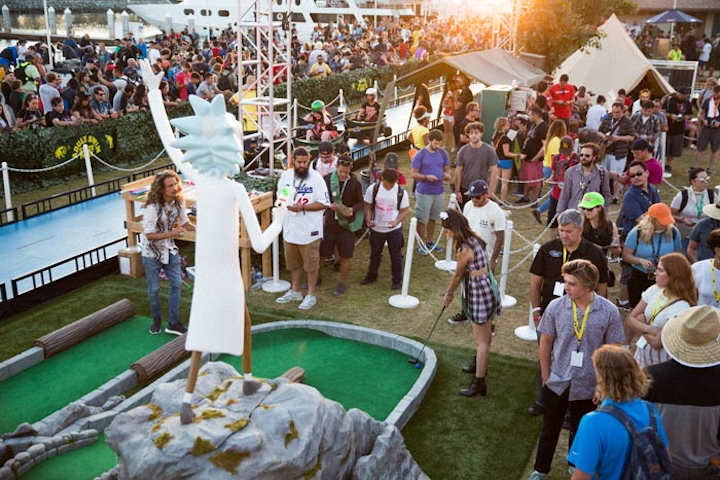 Photo: Eric Rippin
WBTV Comic-Con Media Mixer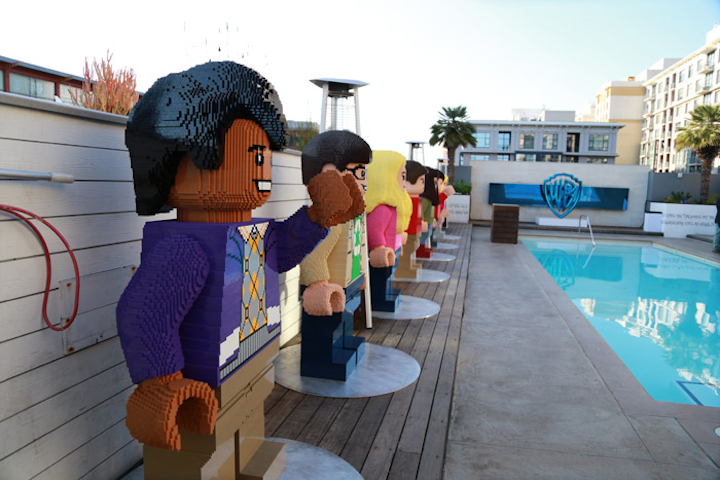 Photo: Courtesy of WBTV
WBTV Comic-Con Media Mixer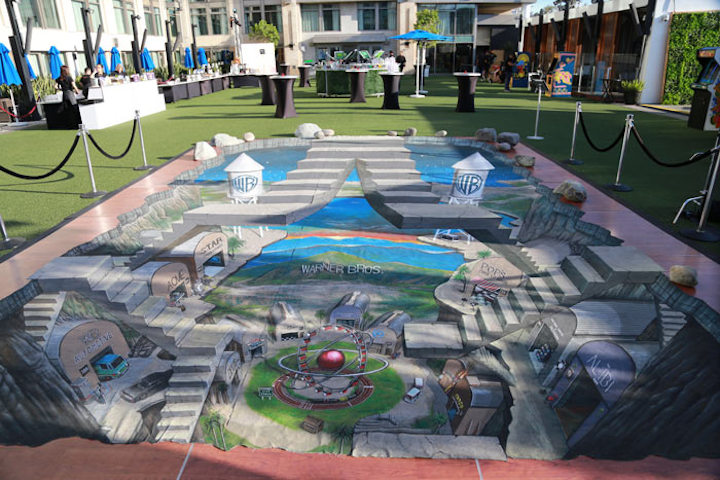 Photo: Courtesy of WBTV
FX's 'Archer' Sound Boxes
Photo: Araya Diaz/Getty Images for FX Networks
FX's 'American Horror Story' Art Gallery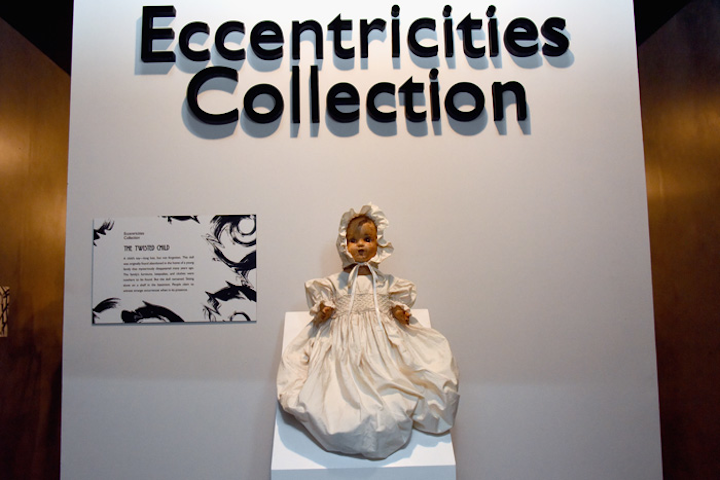 Photo: Araya Diaz/Getty Images for FX Networks
FX's 'It's Always Sunny in Philadelphia' Photo Op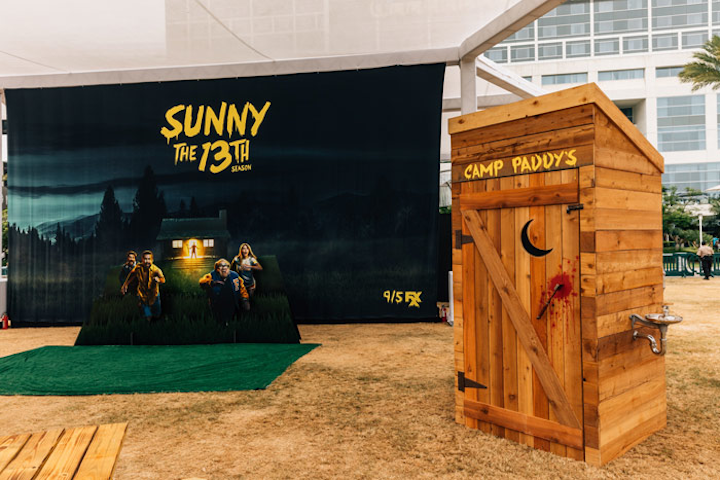 Photo: Galen Oakes
Fox's 'Cosmos' Ship of the Imagination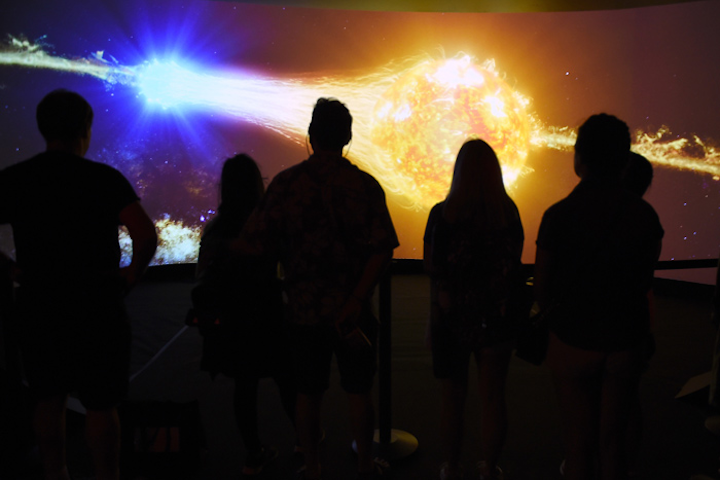 Photo: Frank Micelotta/Fox © 2018 Fox Broadcasting
Fox's 'The Passage' Activation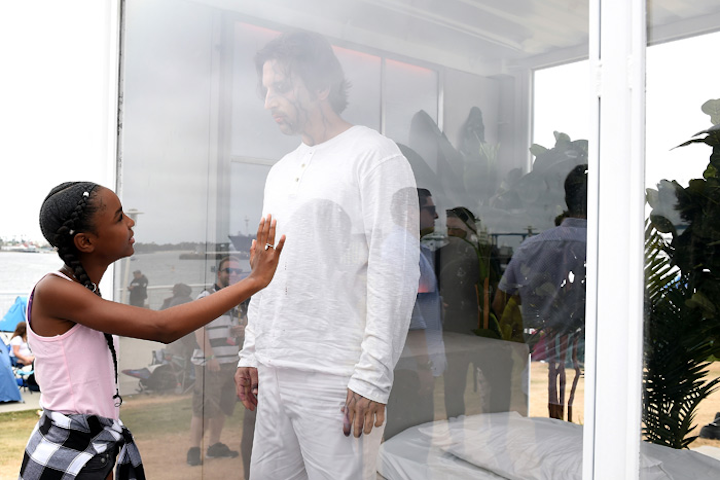 Photo: Frank Micelotta/Fox © 2018 Fox Broadcasting
Warner Bros. Home Entertainment's 'Ready Player One' Experience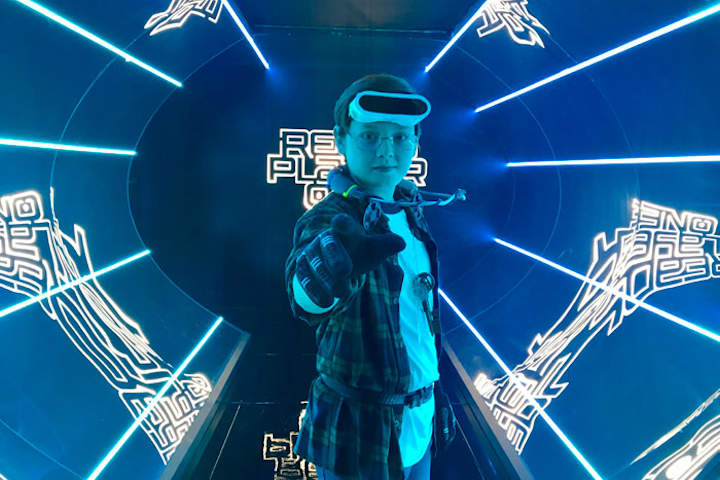 Photo: Courtesy of Warner Bros. Home Entertainment
Warner Bros. Home Entertainment's 'Ready Player One' Experience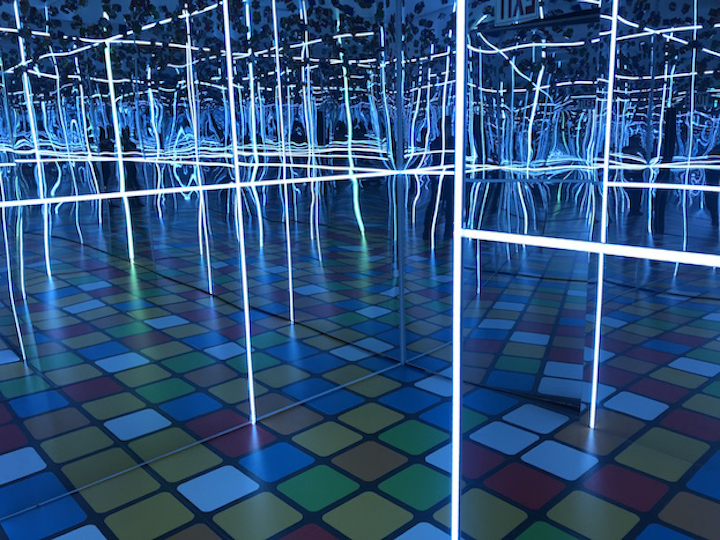 Photo: Courtesy of Warner Bros. Home Entertainment
IMDboat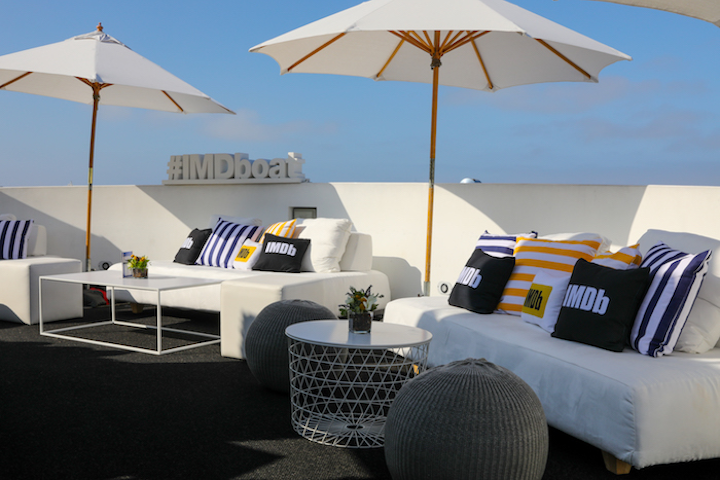 Photo: Courtesy of NVE Experience Agency
Buffy Vampire Hunt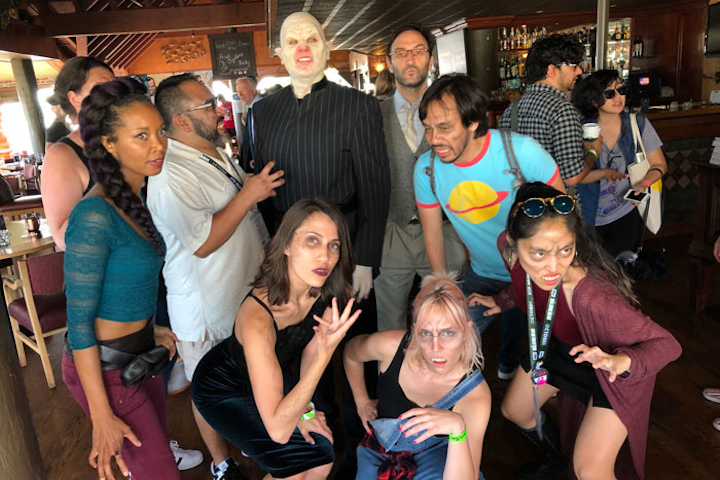 Photo: Courtesy of 20th Century Fox Consumer Products
After-Con Party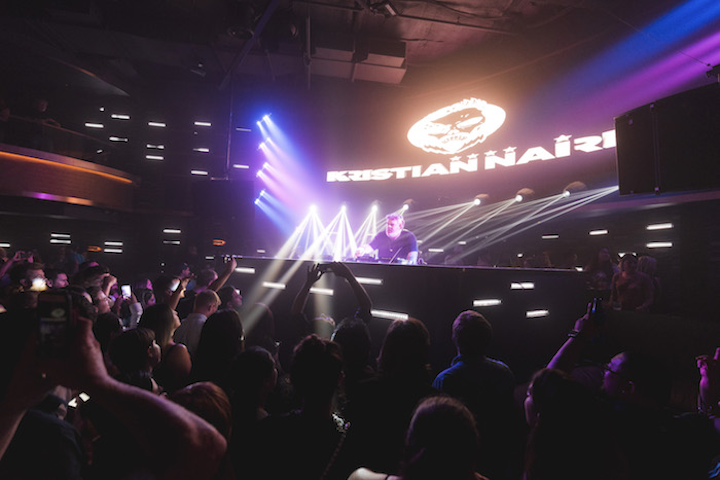 Photo: Courtesy of NVE Experience Agency
Featured Venues/Suppliers: