What's the Biggest Lesson You Learned in 2015?
Event pros share their top takeaways after another busy year of work in the industry.
December 14, 2015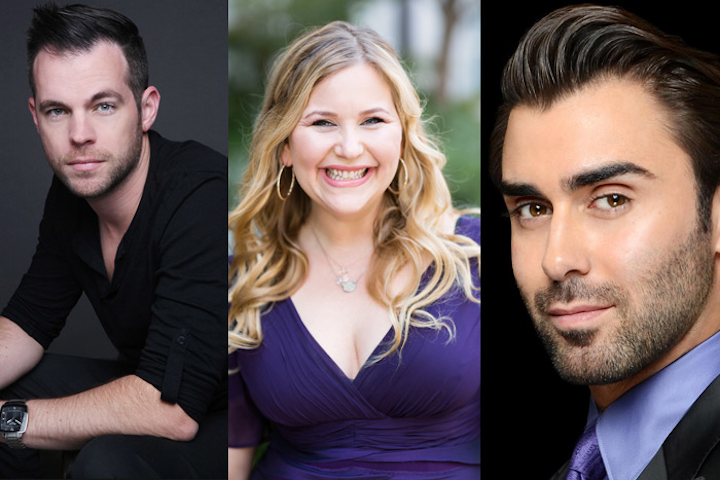 Photos: Courtesy of readers
With a new year on the horizon, event professionals around the country are pausing to reflect on their top takeaways from the year that's winding down. With themes including balance, communication, and relationships, here are the biggest lessons industry pros said they learned in 2015.
"The biggest lesson I learned professionally in 2015 would be to enjoy the moment and allow time to digest and revel in a successful, completed event. Oftentimes, we move on to the next so quickly and do not take the time to enjoy and celebrate."
David Watts, director, Keep Memory Alive Event Center, Las Vegas
"We learned to trust our instinct to have double- and triple-contingency systems in place for crucial show elements. In 2015, one of those systems saved us at a critical point in a major show."
Bob Glickman, president, Glickman Productions, Orlando
"Make your vendors your best friends so they are flexible [when you need it]."
Ida Kroell, C.E.O. and founder, Eventland, New York
"Biggest thing I've learned has been that people are not against you—they are for themselves. That statement is not a bad thing—it's a stepping stone for your marketing message. If you put out a marketing message, make sure you can deliver on it, or you will lose trust. Trust is everything."
Karla Campos, C.E.O. and founder, Florida Social Con, Fort Lauderdale, Florida
"The biggest lesson I learned in 2015 was to embrace change and to lean in to the challenges that change brings. Rather than avoiding the unknown, I have learned that taking a deep breath and simply getting started always works out for the best in the end—and the sense of accomplishment when achieving the desired outcome is fantastic."
Emmy Perry, communications and brand manager, Legendary Events, Atlanta
"Balance. How to not have it, how to have it, and, slowly, how to weave it in properly while rounding out our biggest year to date."
Alexandra Rembac, principal and creative director, Sterling Engagements, Los Angeles
"To always remember the value of listening and staying receptive to feedback from clients, vendors, peers, and the world around. You and your team will benefit exponentially and gain invaluable perspective, allowing your approach to projects and the industry to continually evolve. As you grow and take on exciting new challenges, your projects will become even more dynamic—resulting in even stronger relationships."
Ty Kuppig, principal, Tyger Productions, New York
"The thing I've worked on most applies to my professional and personal life alike. We have so much change going on around us in our industry and the world in general, and the most important thing that I keep learning is that our attitude toward life will determine life's attitude towards us. If you expect the worst, you will most often get the worst. And if you choose to complain, there will always be much to complain about. But if you recognize every day as a gift to enjoy and to share, you'll be amazed at how much life has to offer. [And the opposite is true] for positive thoughts. So while, of course, I'd heard before that you give what you get, this year I truly embraced that lesson and what it meant."
Josh Murray, freelance executive producer and creative director, Los Angeles
"Determine what success looks like and then work backwards to identify the action items necessary to exceed expectations. Business is never personal, but should always be personally satisfying."
Ryan M. Stender, president, Stendertainment Marketing, Miami
"We take on rush jobs to help our clients. [We learned] it's important to always allow time pre-event for paint to dry and time to test and demo before the event—regardless of [if] it's complete at 3 a.m."
Tricia Costello, C.E.O., Fresh Wata, Las Vegas
"Continuing to be patient during the rare quiet times and always to remember that sometimes, the most challenging projects are your greatest teachers."
Raquel Bruno, C.E.O., Drive Entertainment Group, New York
Editor's note: Some of these comments were shared by readers on our social media networks. Join our discussions on LinkedIn, Twitter, Facebook, and Google Plus.
Featured Venues/Suppliers: