Why This Party Mixed Cocktails and Clocks
The multi-city launch of "On Dobel Time," a partnership between Maestro Dobel Tequila and Hodinkee, was celebrated with a party at the Temple House in Miami.
September 23, 2016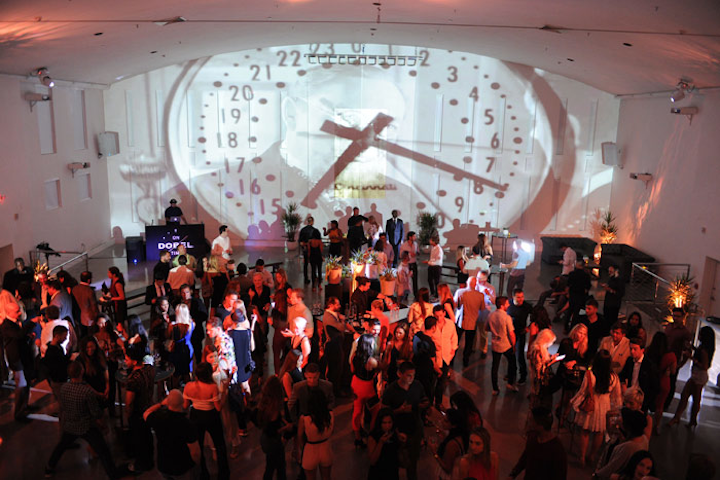 Photo: World Red Eye
On September 14, liquor brand Dobel gathered more than 160 guests to the Temple House in Miami to celebrate the launch of its multi-city program "On Dobel Time," a partnership with Maestro Dobel Tequila and timepiece authority Hodinkee. The event had a visual backdrop that tied directly to Dobel's brand proposition of heritage versus innovation: a video compilation of old film footage that showed either drinking or clocks. As guests watched film clips starring the likes of Cary Grant and Charlie Chaplin, they could see nods to horology or cocktail culture.
The event space itself was portioned into the shape of a clock face that had five bars representing stops in time. Displays of collector wrist watches curated by Hodinkee founder Benjamin Clymer were paired with Maestro Dobel's crafted variants. Guests also saw professional watchmaker Ramsy Sarraff assemble an Omega Genève Calendar Caliber 562 watch while showing the correlation between watchmaking and tequila-making. Team Epiphany produced the event, including the visual presentation.
Featured Venues/Suppliers: