Lions and Witches and Shoes, Oh My!
Ocean Drive celebrated the 70th anniversary of The Wizard of Oz with a tribute to the famed ruby slippers.

December 8, 2008
Ocean Drive turned its midtown Miami photo studio into the Emerald City on Friday with a special celebration of The Wizard of Oz's 70th anniversary during Art Basel. Presented by Warner Bros. Studios, the event featured two special exhibitions, "The Ruby Slipper Collection" and "Inspirations of Oz Fine Art Collection," both with big names attached to them.

Guests arrived at the green-lit building via a yellow brick road entrance that took the place of the traditional red carpet. Models dressed as the movie's characters-including the Cowardly Lion, Dorothy, the Tin Man, Glinda the Good Witch, and the Wicked Witch of the West-greeted them with bottles of Nicolas Feuillatte Champagne, one of the night's liquor sponsors.
 
Inside the all-white venue, the fine-art collection on display featured interpretive pieces of the movie's icons-such as characters and noteworthy props and locations-by Romero Britto, William Joyce, Todd White, and others. In the next room of the studio Triton Productions set up the much-buzzed-about "Ruby Slipper Collection." The 19 custom-designed shoes from Diane Von Furstenberg, Jimmy Choo, Sergio Rossi, and others were each displayed in glass fishbowls with faux diamonds and rubies lining the bottom and suspended at varying heights along two walls. Triton then added red uplighting and four Dorothys standing on pedestals throughout the night to the ruby-themed exhibit.

In conjunction with the anniversary, Ambrosi Abrianna launched its new Agnelli Emerald Clutch, which was on display at the entrance.

"We thought the designers' new Agnelli Emerald clutch meshed perfectly with the presentation celebrating the 'Emerald City'," said Claudia Zuniga, promotions and special events director for Ocean Drive.

DJ Fabian from Triton kept the energy up from his Wizard of Oz-branded booth while guests explored the art on display and even took in a few scenes of the movie projected high on the wall above the main bar.

Red the Steakhouse served passed hors d'oeuvres throughout the night including goat-cheese cannolis, flank steak bites, and tuna tartare.
BizBash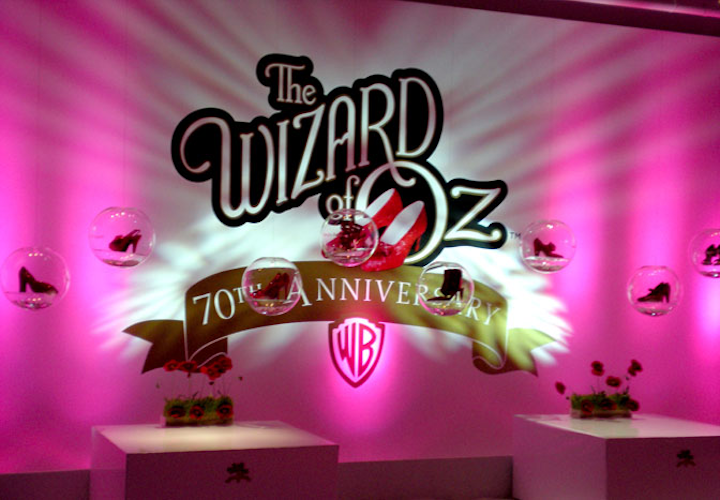 BizBash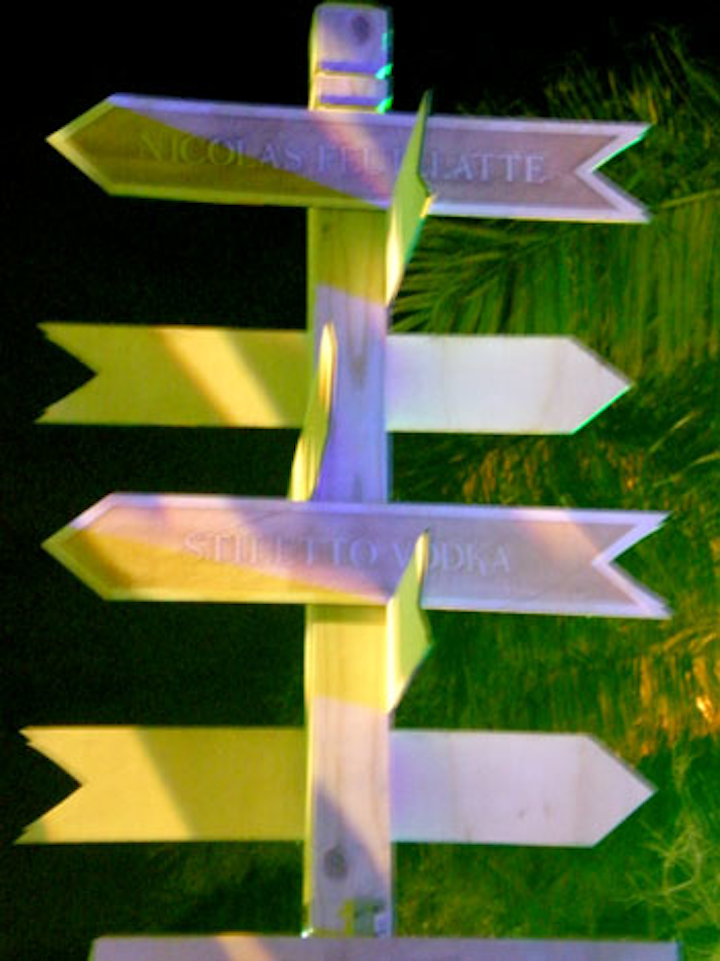 BizBash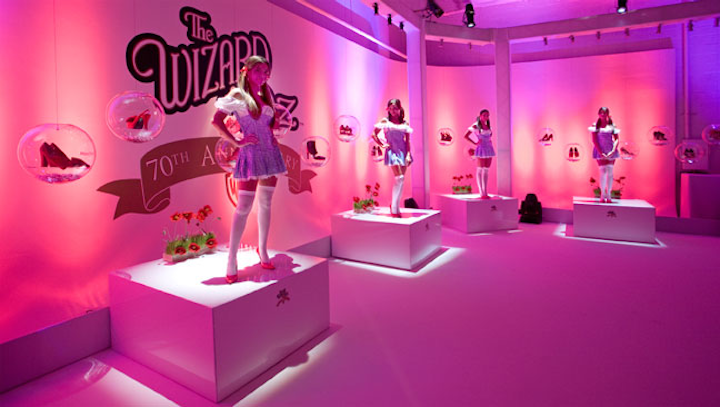 Courtesy of Triton Productions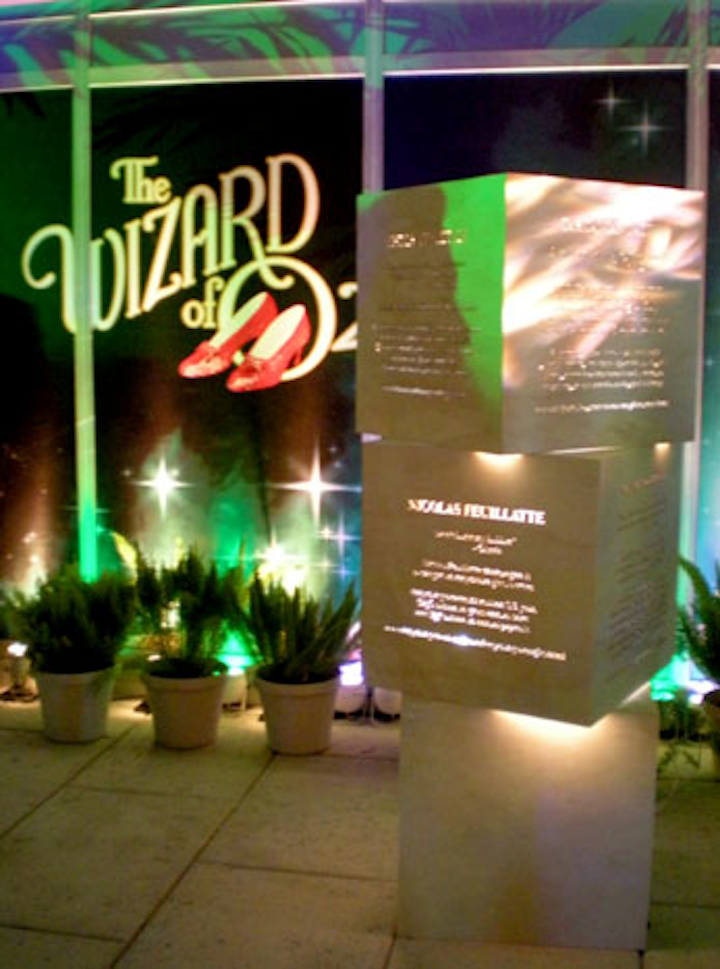 BizBash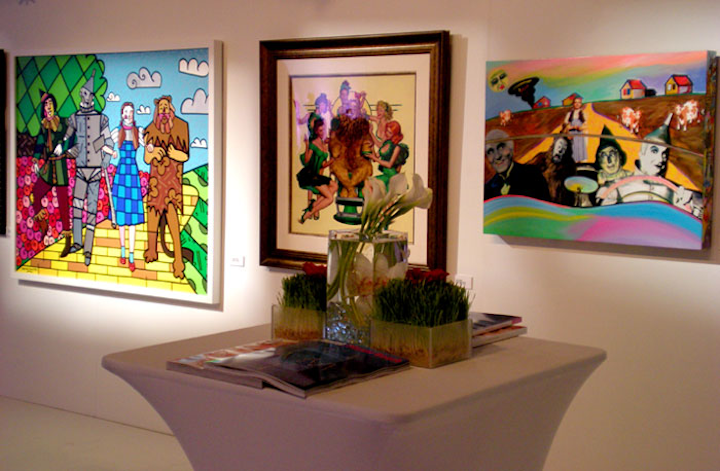 BizBash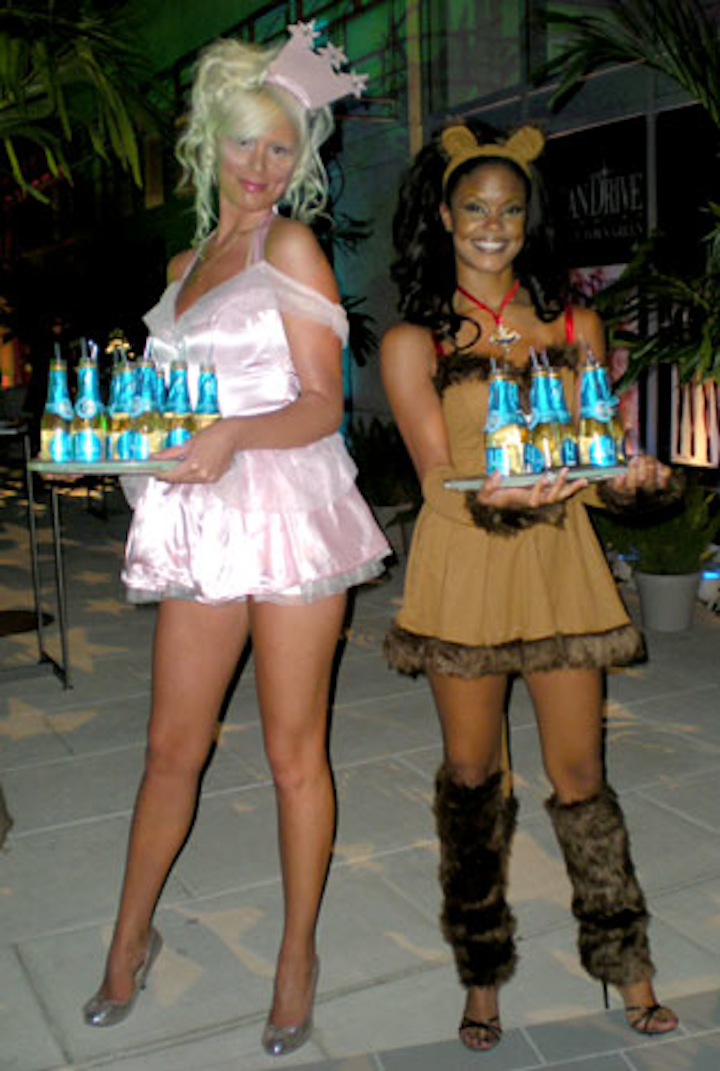 BizBash
BizBash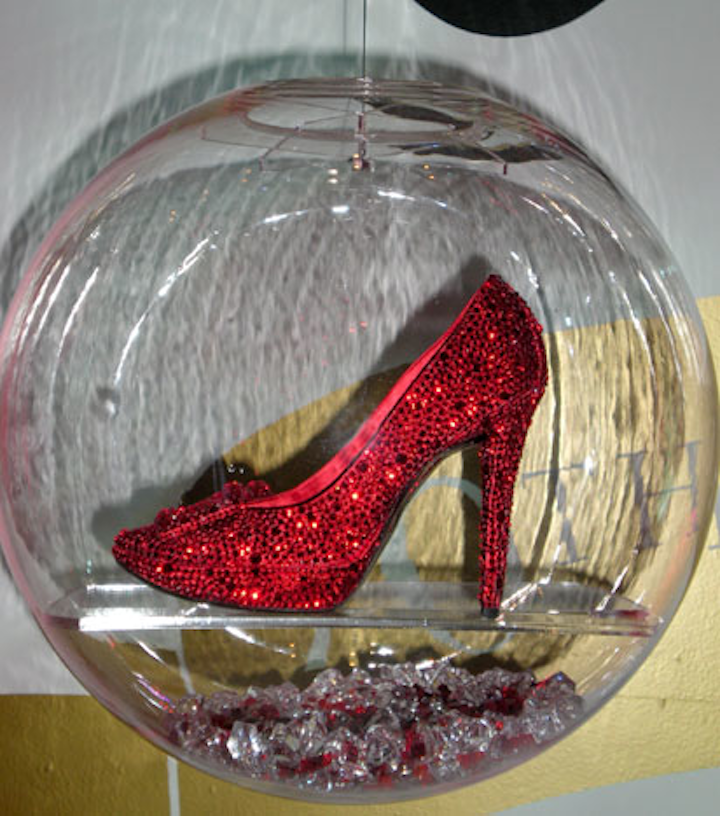 BizBash
Featured Venues/Suppliers: