Red Bull Brings Air Show Back to U.S. After Year Hiatus, Attracts 85,000 Spectators
July 14, 2010
Red Bull kicked off its 2010 Flugtag tour on Saturday at Bayfront Park after a yearlong absence from the U.S. and a six-year hiatus from Miami. Flugtag, a German name for an air show, pits contestants from four cities against one another to create a working one-person flying machine.

Nearly 85,000 people stepped out in downtown Miami or launched their boats on Biscayne Bay to check out the aerodynamic machines. Red Bull pre-selected the day's 35 competitors during a selection event held at Nikki Beach on April 20.
Beginning at noon, the contestants took turns piloting their inventions off a 30-foot flight deck. A panel of seven judges, including the Miami Heat's DJ Irie, scored each entry on the distance flown—before it ultimately landed in the bay—as well as creativity of the craft and showmanship.

To increase its presence in the city, Red Bull partnered with six local restaurants, including Mia at Biscyane and Burger and Beer Joint—as well as two in central Florida—to show a live stream of the event.
 
The day wrapped up with an award ceremony where Red Bull representatives named the Formula Flug team and its winged Formula One race car the winner for its 54-foot flight. The team won a chance to meet and visit with Red Bull Air Race World Champion Kirby Chambliss at his ranch in Arizona. The Flugtag tour continues in Minneapolis-St. Paul on July 24, Long Beach, California, on August 21, and Philadelphia on September 4.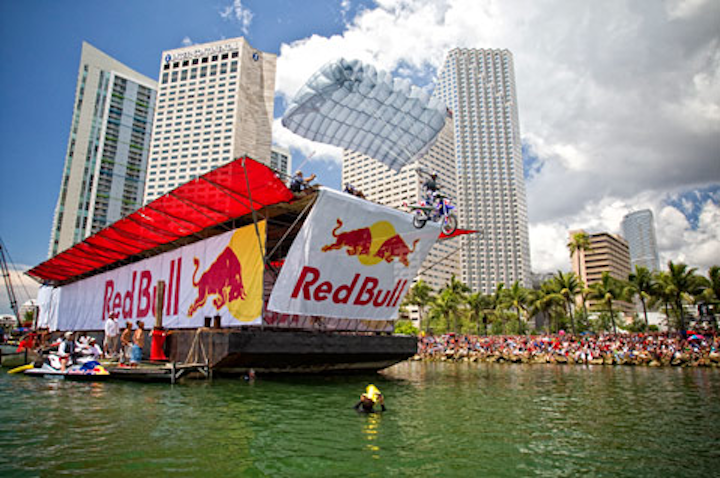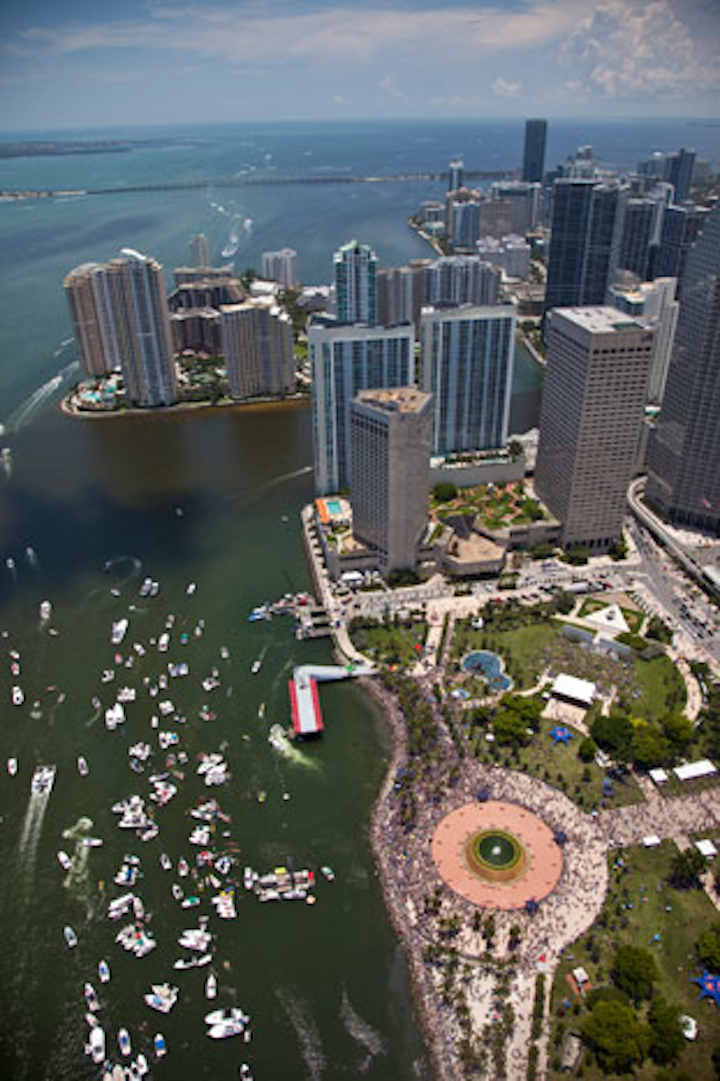 Photo: Christian Pondella/Red Bull Photofiles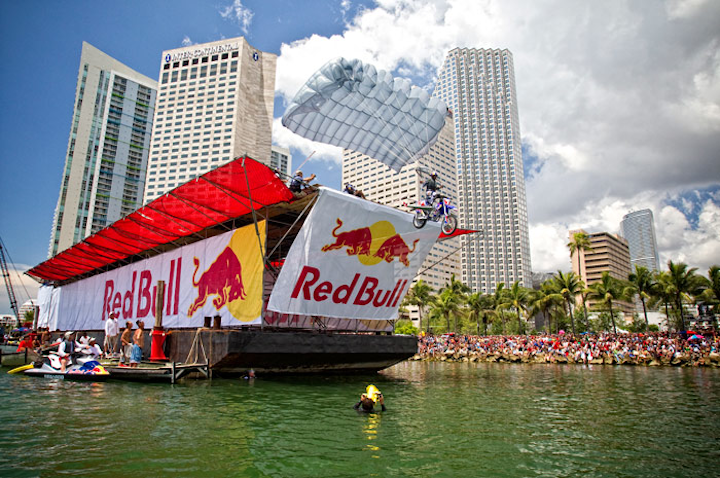 Photo: Garth Milan/Red Bull Photofiles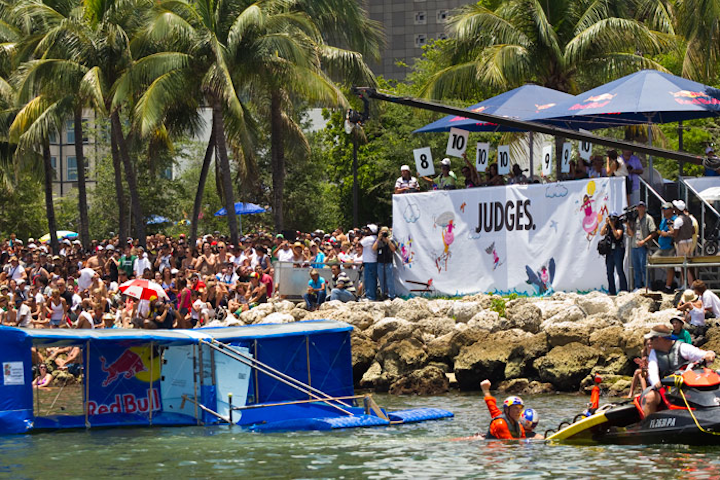 Photo: Chris Tedesco/Red Bull Photofiles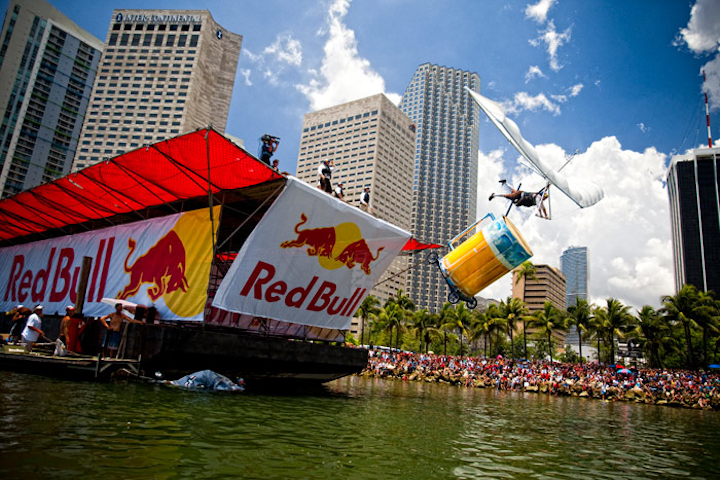 Photo: Garth Milan/Red Bull Photofiles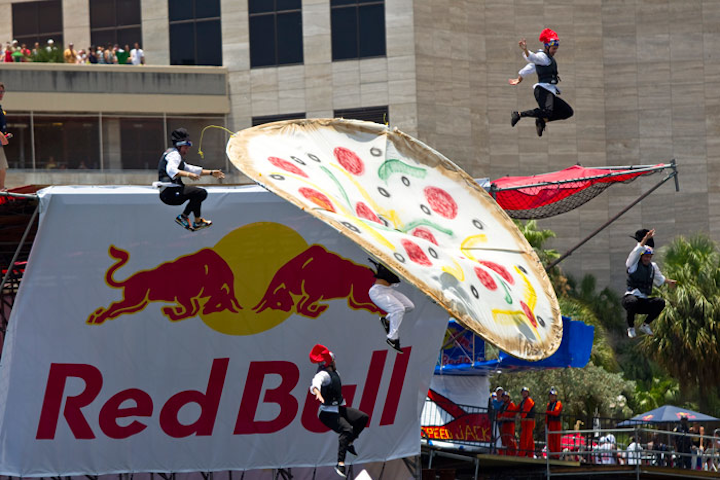 Photo: Chris Tedesco/Red Bull Photofiles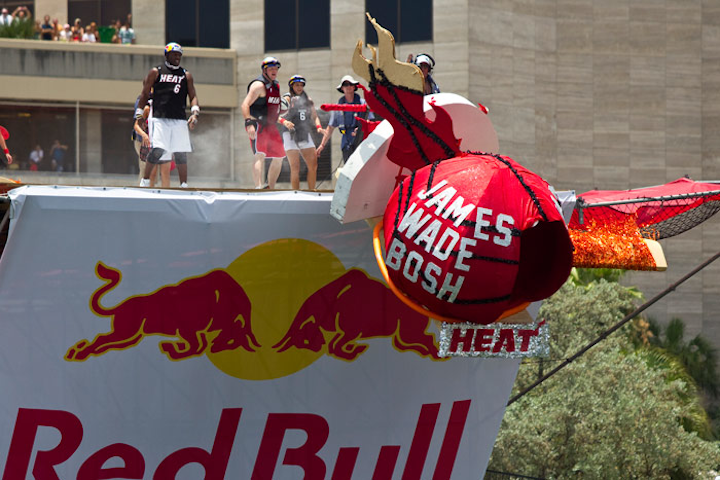 Photo: Chris Tedesco/Red Bull Photofiles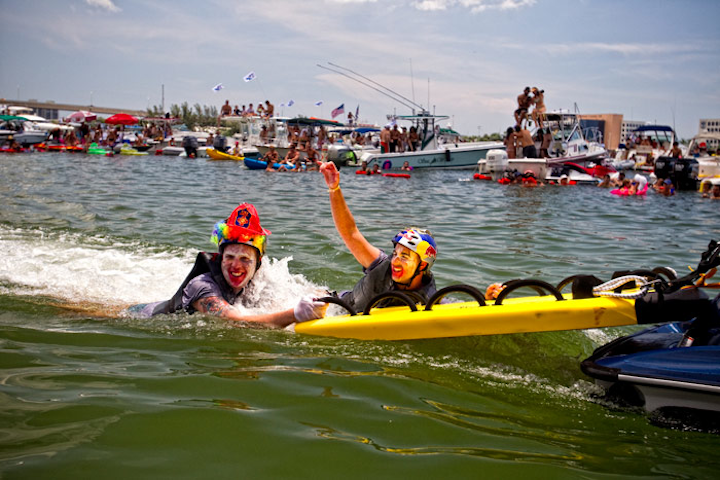 Photo: Garth Milan/Red Bull Photofiles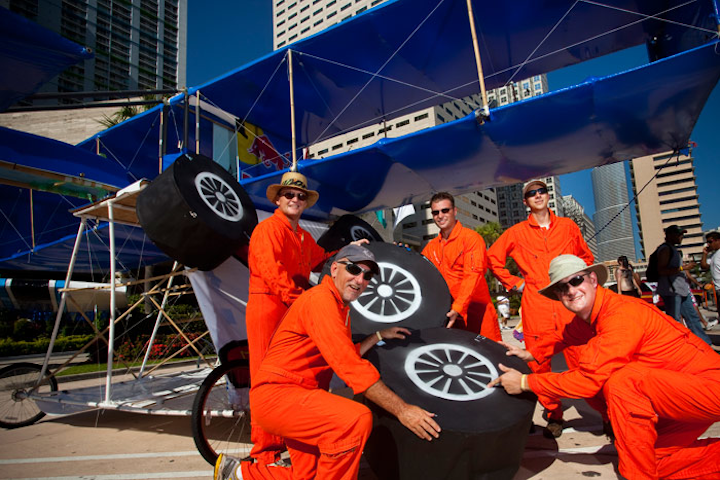 Photo: Chris Tedesco/Red Bull Photo Files
Photo: Garth Milan/Red Bull Photofiles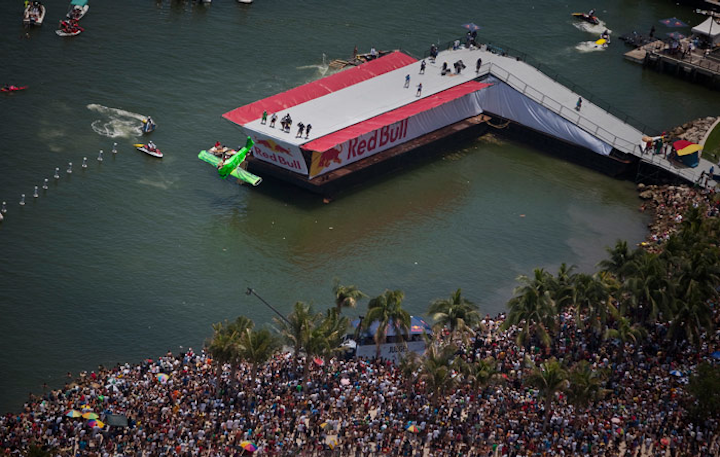 Photo: Christian Pondella/Redbull Photofiles
Featured Venues/Suppliers: