Two for the Show
Still riding the wave of its award-winning \"The Most Interesting Man in the World\" campaign, Mexican suds-slinger Dos Equis transformed the concept into a traveling sideshow that hit more than a dozen markets this fall.

November 26, 2008
For most brands, mobile marketing efforts don't typically involve circus-like attractions, but beer promotions leave generous room for whimsy, so that's exactly what Dos Equis did earlier this fall when it kicked off "The Most Interesting Show in the World" tour. A night of comedy, dance, feats of strength, and illusions, the show re-imagined vaudeville for capacity crowds in 14 markets. The effort kicked off in San Diego in October and concludes in Philadelphia next month.

The Heineken USA-owned beer turned to experiential marketing agency Mirrorball to translate its "The Most Interesting Man in the World" campaign—a series of ads about an individual dispensing sage advice to curious beer-drinkers—from a character to an event. Mirrorball developed the idea of creating a showcase for the types of performers this man had come across in his imaginary travels and enlisted New York-based Randy Weiner, creator of "The Donkey Show" and managing partner at New York City performance venue The Box, to write and produce the show.
For every one of the nearly 1,000 guests who turned out for each of the 14 shows, sights included sword swallowing, burlesque strip teases, and chainsaw juggling. The same stable of performers, including host and ringmaster Jim Rose and renowned contortionist Lilia Stepanova, appeared at each event. And since every venue on the tour had a performance space, little more than the performers' equipment needed transportation from city to city.
"We try to bring in more interesting ideas in our marketing and move away from the mainstream beer events," said Heineken brand experience director Elizabeth Costa. "Creating an upscale, offbeat nightlife show seemed like it would do just that."

Mainstream or not, the initiative came off nicely for the brand. Dos Equis received ample media coverage in most markets it hit, positive buzz in the blogosphere, and eager lines at every venue. There's still one last stop for the tour when it reaches the end of the road in Philadelphia in December, but Heineken is already brainstorming ways to incorporate some incarnation of the show into its 2009 plans. "We had more success than we had anticipated and a huge consumer response," said Costa. "We're thinking of ways to bring this back to people next year."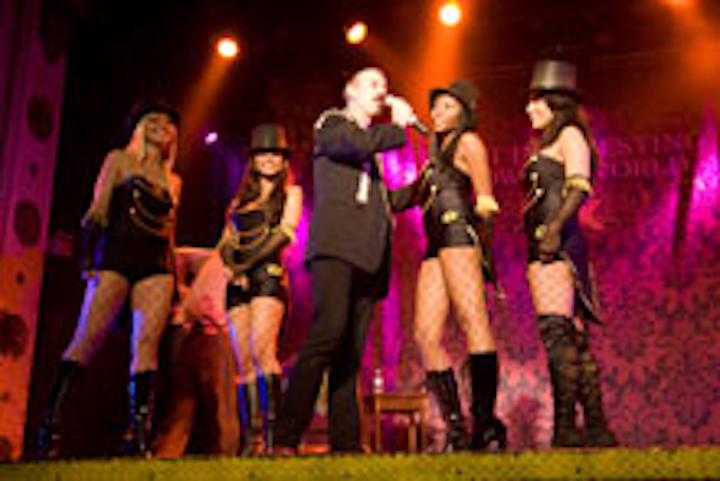 Photo: David Ditzler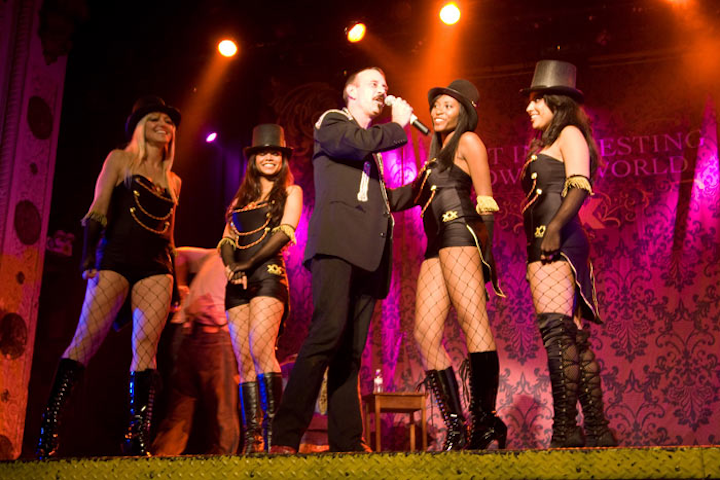 Photo: David Ditzler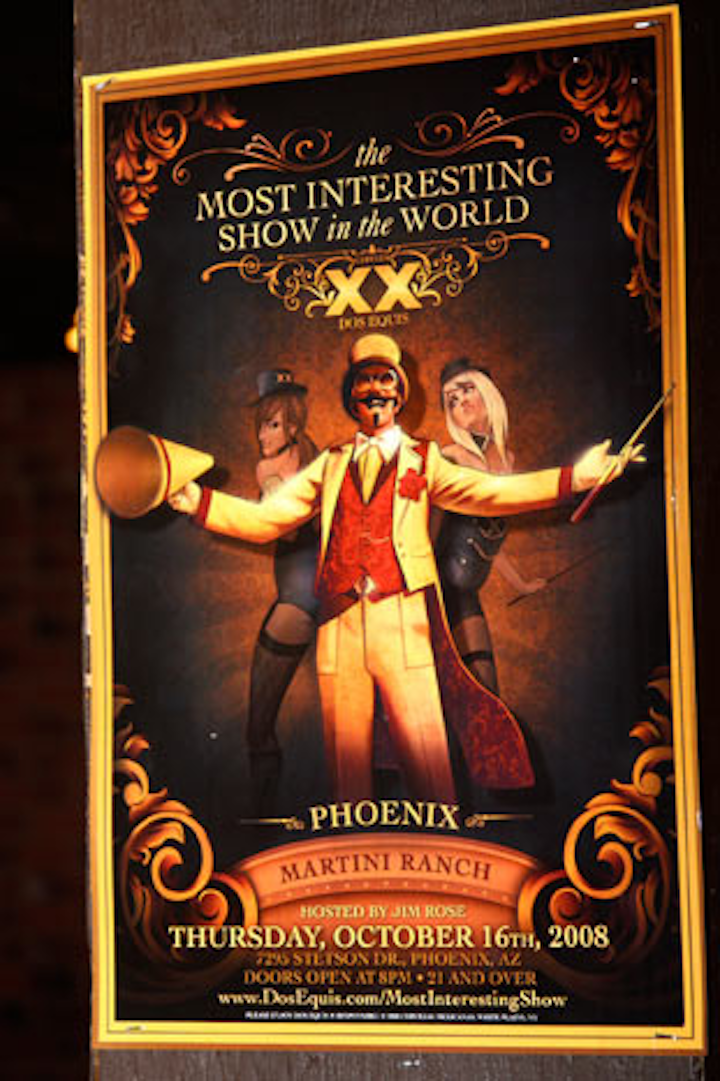 Photo: Courtesy of Dos Equis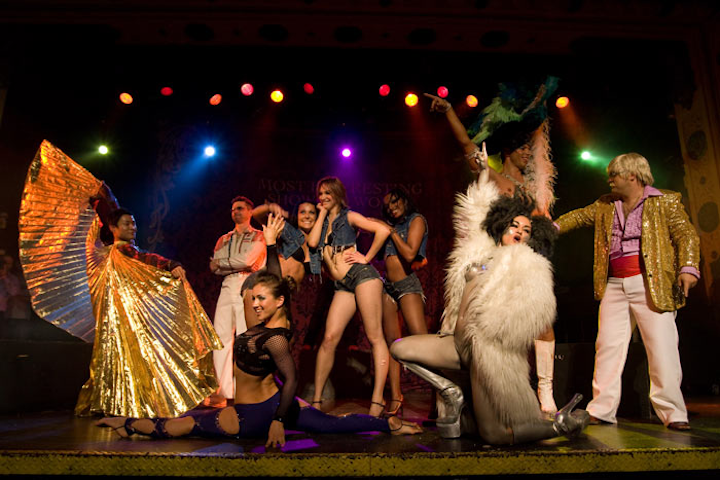 Photo: David Ditzler
Photo: Courtesy of Dos Equis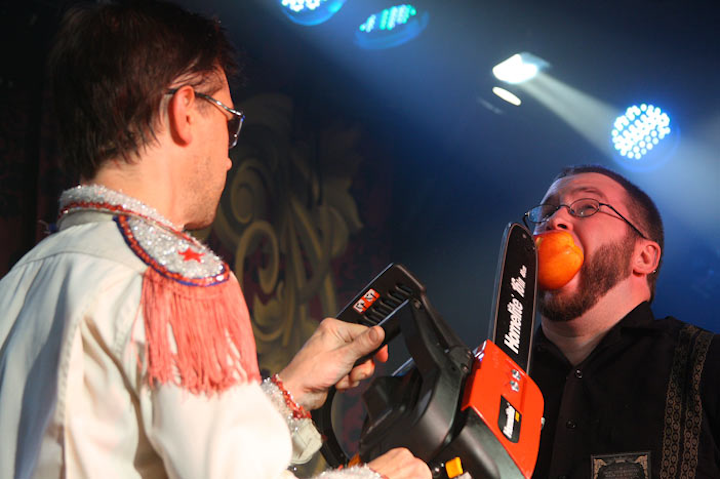 Photo: Courtesy of Dos Equis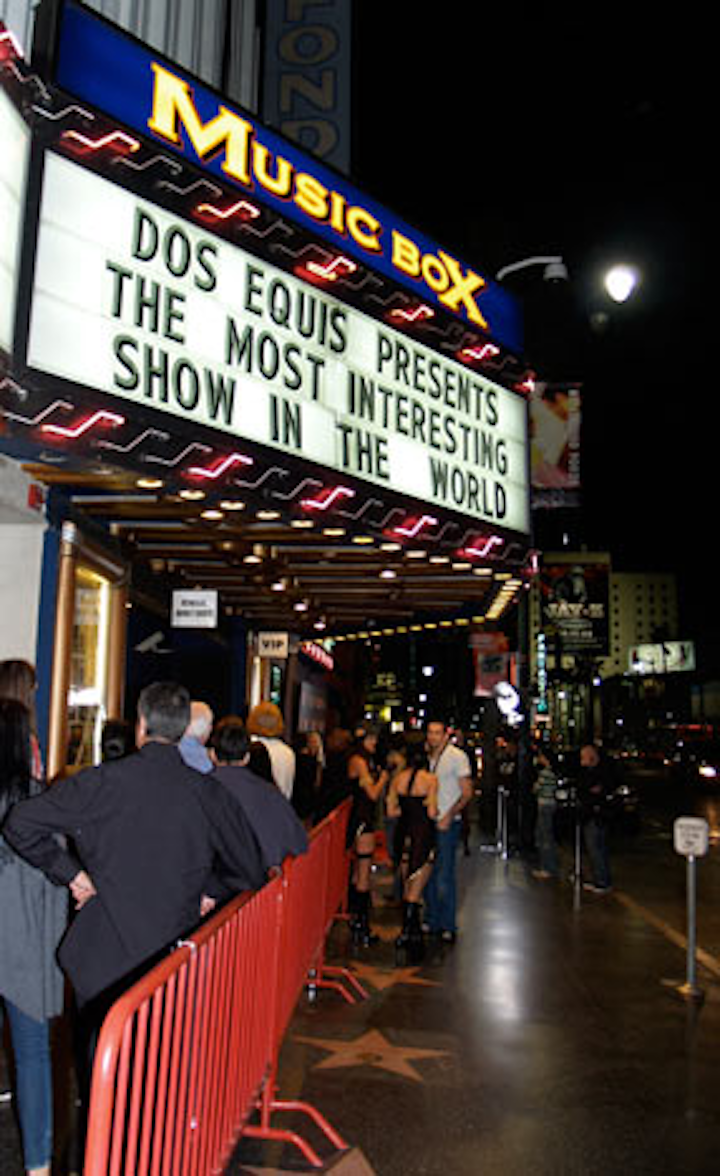 Photo: Courtesy of Dos Equis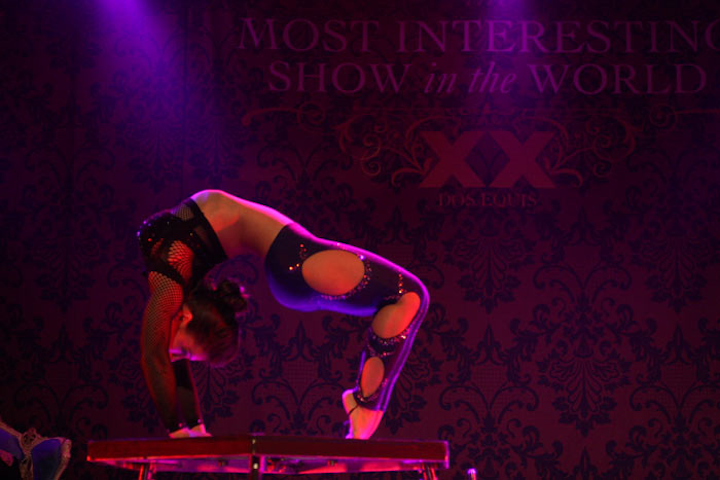 Photo: Stacie Freudenberg/AP Images for Dos Equis
Featured Venues/Suppliers: