In Third Year, Dos Equis's "Most Interesting Show" Spreads to 17 Cities, Adds Andrew W.K. as Host
November 8, 2010
The most recent campaigns from Dos Equis don't focus so much on selling beer as much as promoting the brand's "Most Interesting Man in the World" and the fictitious character's adventurous lifestyle. The Heineken-owned company's "Most Interesting Show in the World," a traveling variety show launched in 2008, takes a similar approach and looks to extend print, television, and online advertising with in-person presentations of carnival-like acts. For its third run, Dos Equis evolved the experiential consumer program to include an updated roster of unusual entertainers, stops in more cities, and a new host, rock musician Andrew W.K. Starting at San Francisco nightclub Ruby Skye on October 5, the mobile marketing tour produced by Mirrorball wrapped on Wednesday at live music venue Cabooze in Minneapolis, hitting a total of 17 markets.
"Although the talent changes year to year, the objectives are the same. The goal for the show has always been to create an extraordinary and incomparable experience for our consumers, and to support the interesting brand proposition, which we also consistently support with our advertising, retail, and consumer promotion programs," said Paul Smailes, brand director for Dos Equis. "This year we collaborated with Andrew W.K., who brings a completely new level of energy and excitement. He's exciting, fun, and knows how to interact with large audiences. He appeals to our core target consumer, and we felt his energy would be a great addition to the show."
With Andrew W.K. as the host, the offbeat effort took on more of a rock concert format, allowing the musician to incorporate his style of entertainment into the program written and produced by The Donkey Show creator Randy Weiner and the Weiner Entertainment Group. This meant taking to the piano to musically introduce acts like Mandy Lauderdale and Elliot Zimet, as well as opening and closing each show with a rousing performance. To further engage attendees, stiltwalkers, acrobats, and contortionists were scattered throughout the venue before, during, and after each show.
"We made it a point this year to incorporate the audience more than ever before by creating a truly interactive experience between performer and spectator,"  Smailes said. "We had performers on the streets and at the door entertaining guests as they entered each venue. Before the show began, we had roaming acts performing among the crowd and taking photos with them. And lastly, some of the acts this year incorporated the audience into the show so they truly felt immersed and part of the show."
As in previous years, the show was marketed through Facebook and free tickets were given to consumers who are fans of the brand. Dos Equis has found this effective—the brand's Facebook page has a nearly 800,000-person following, and each show averaged about 1,000 attendees.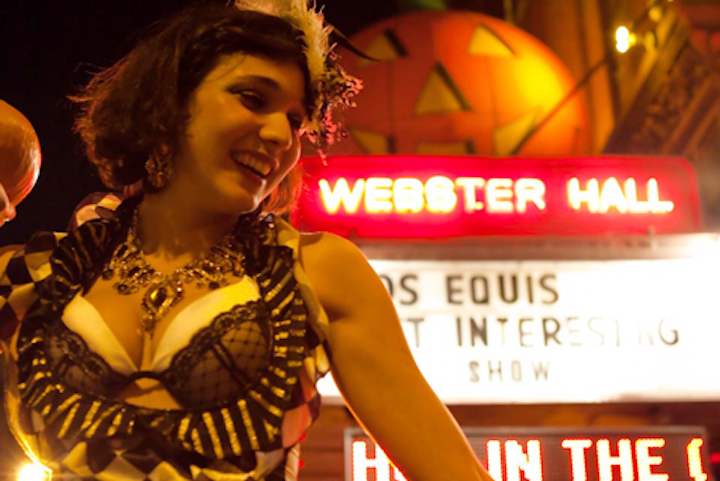 Photo: Courtesy of Dos Equis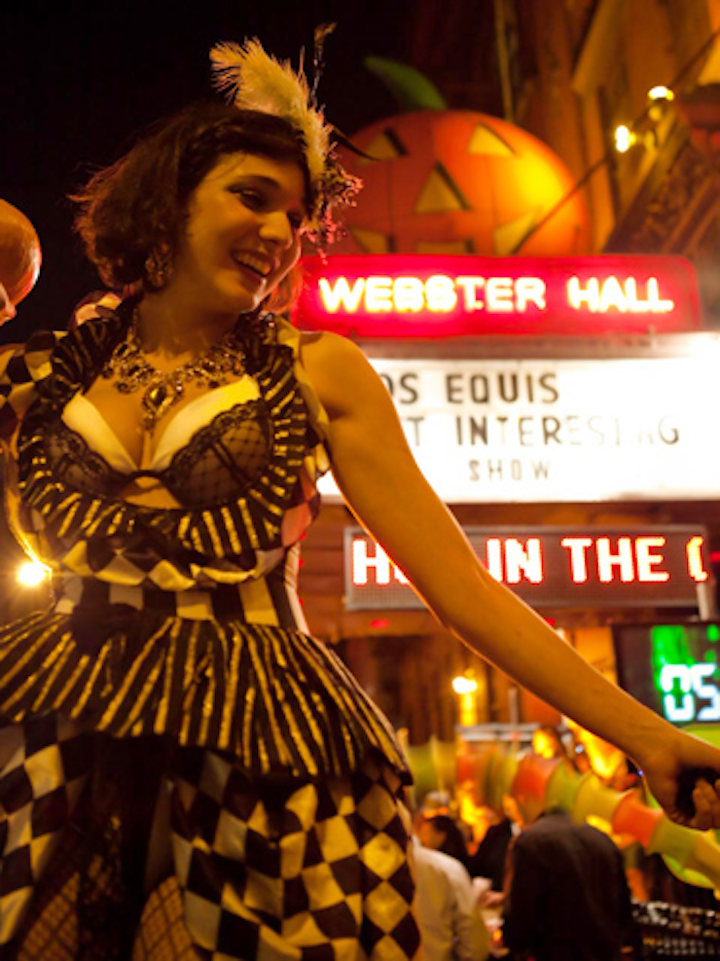 Photo: Courtesy of Dos Equis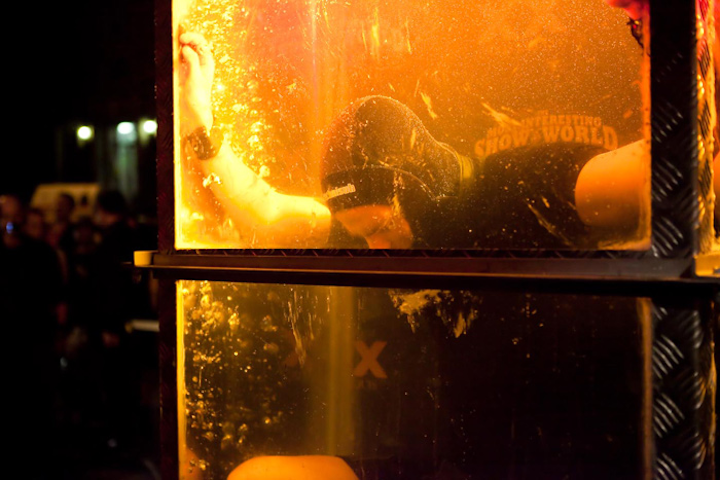 Photo: Courtesy of Dos Equis
Photo: Courtesy of Dos Equis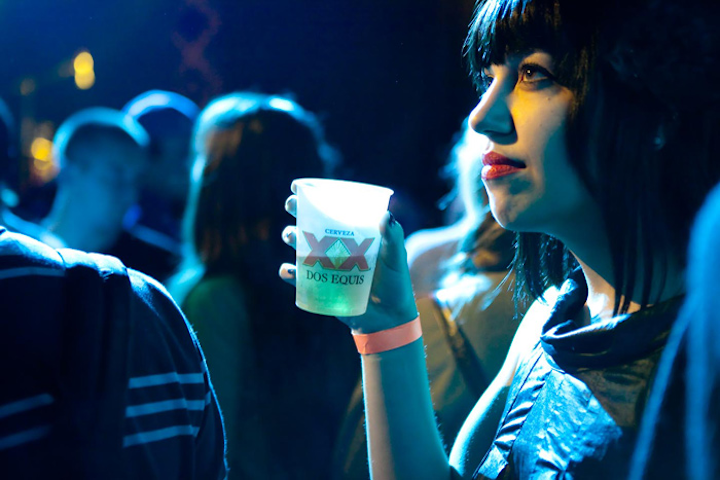 Photo: Courtesy of Dos Equis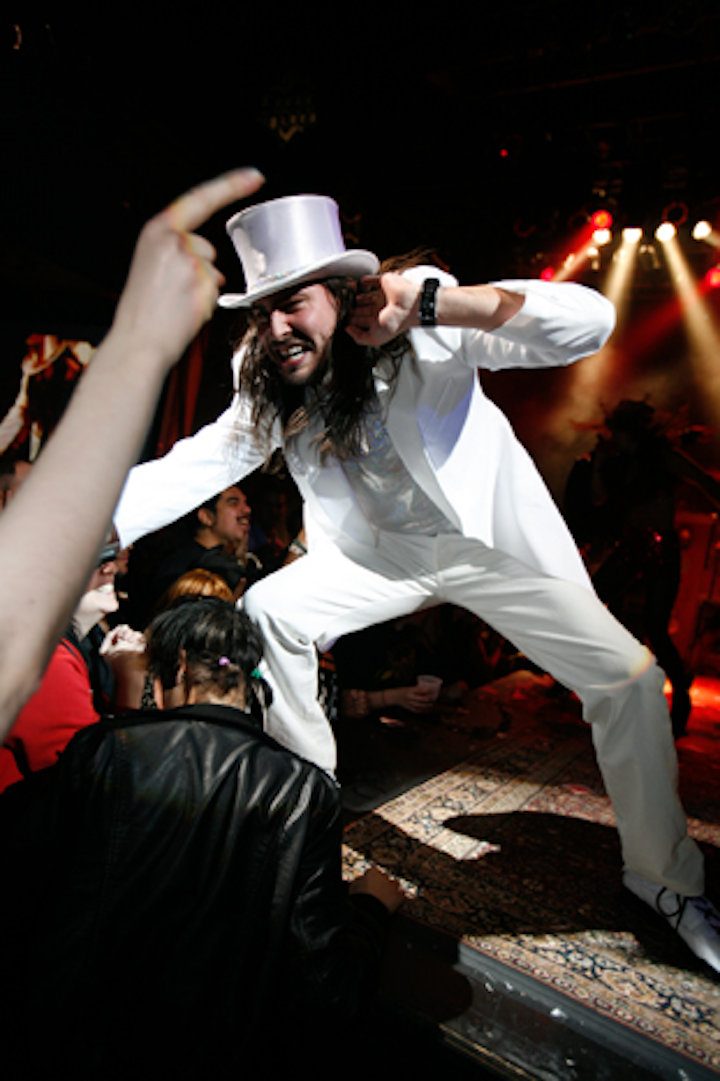 Photo: Courtesy of Dos Equis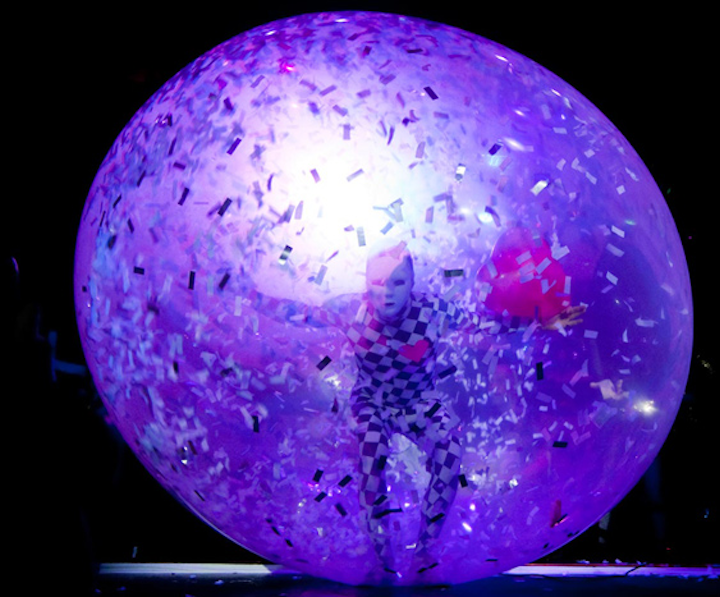 Photo: Courtesy of Dos Equis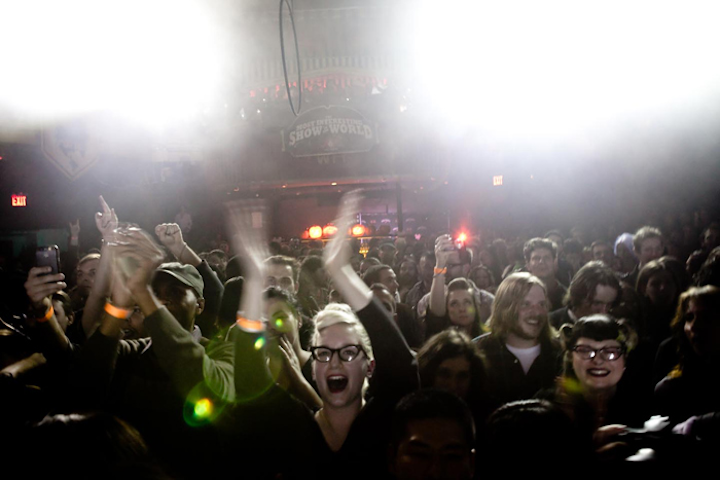 Photo: Courtesy of Dos Equis
Photo: Courtesy of Dos Equis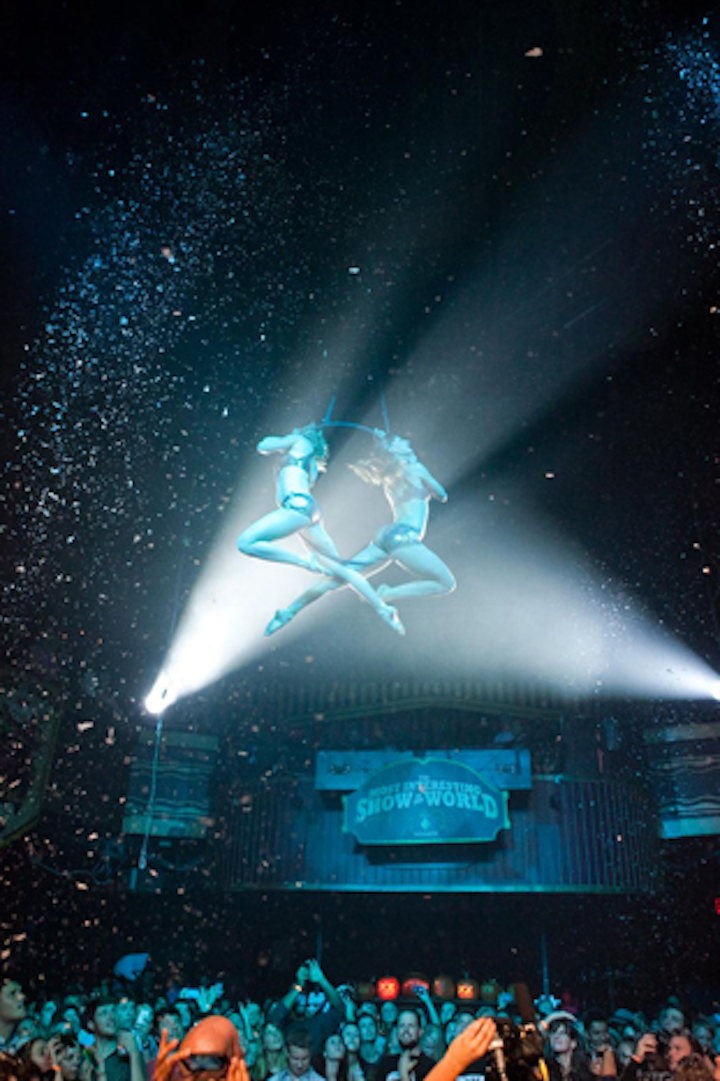 Photo: Courtesy of Dos Equis
Featured Venues/Suppliers: