2010 Upfronts: Fox Aims for Sophisticated Party, NBC Sends Colorful Cabs
May 19, 2010
The average daily expenditures of a New York media buyer almost certainly dropped this week with the return of the network upfronts. Fox and NBC kicked off the annual festivities on Monday with open bars and seemingly unending buffets. And though only Fox continued to schmooze into the night with a massive party, both networks took advantage of their Midtown venues to promote their new and returning television series to consumers as well.
Fox held true to its promise of celebration by returning to Central Park's Wollman Rink for a post-presentation party that lasted until almost midnight. Vice president of special events Tomiko Iwata brought back Angel City Designs to produce the event but decided to shift gears and go a more mature route for the decor this year.

Iwata said they ditched the multicolored palate of the past two years for a more sophisticated variety of blues. She also tried new seating arrangements: Lounge areas were condensed into one raised banquette area in the center of the main room, and additional high tables and stools were brought in as extra seating for the buffet dinner.

When guests finally wandered out of the party, Fox illuminated the darkened park with giant balloons with its series' names and logos. Those same balloons were stationed along Central Park South to catch the eye of people passing down the busy street.

Earlier that day, NBC staged its own stunt on Central Park South. Dozens of brightly colored cabs boasting the network slogan "More colorful" drove west to Columbus Circle before zigzagging down to the Hilton New York, which welcomed 2,200 guests for the presentation and luncheon (and throngs of onlookers) with a facade covered in the same colors and brand messaging as the taxis.

The NBC event marked a slightly subdued return to tradition for the network, which has played with its upfront format for the past several years.

"We wanted to go back to a more traditional model," said NBC Universal senior vice president of corporate events Blaise Aldridge. "It was a little bit smaller than we'd done in years past, because we wanted it to be more intimate."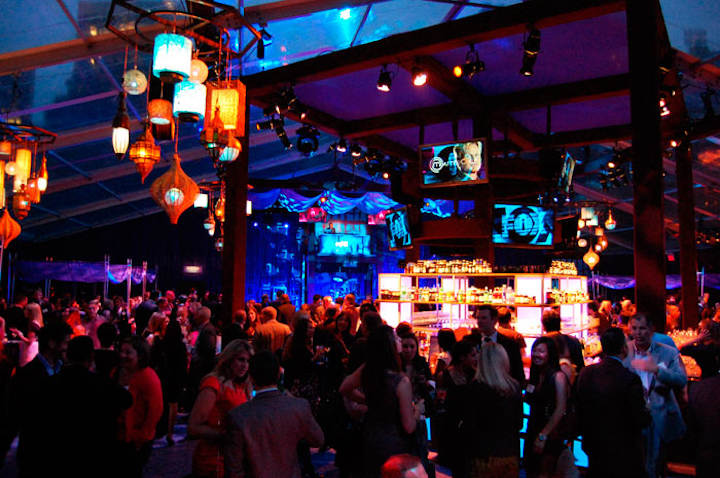 Photo: Jessica Torossian for BizBash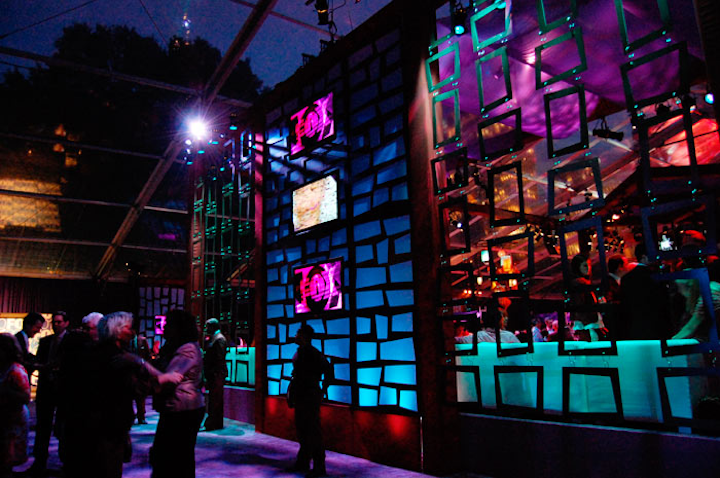 Photo: Jessica Torossian for BizBash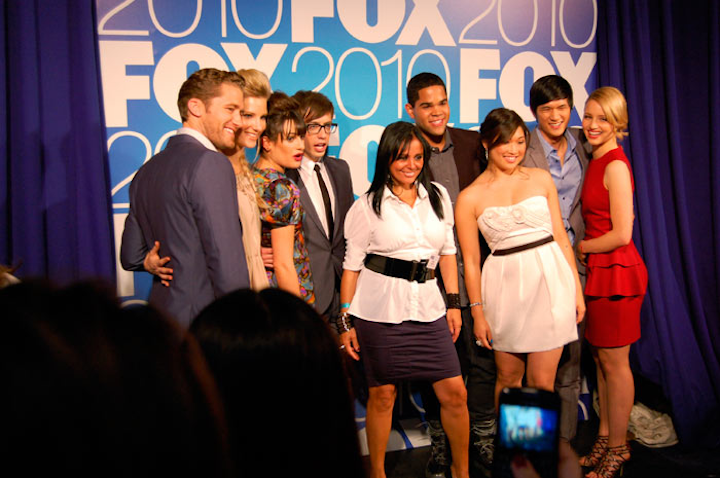 Photo: Jessica Torossian for BizBash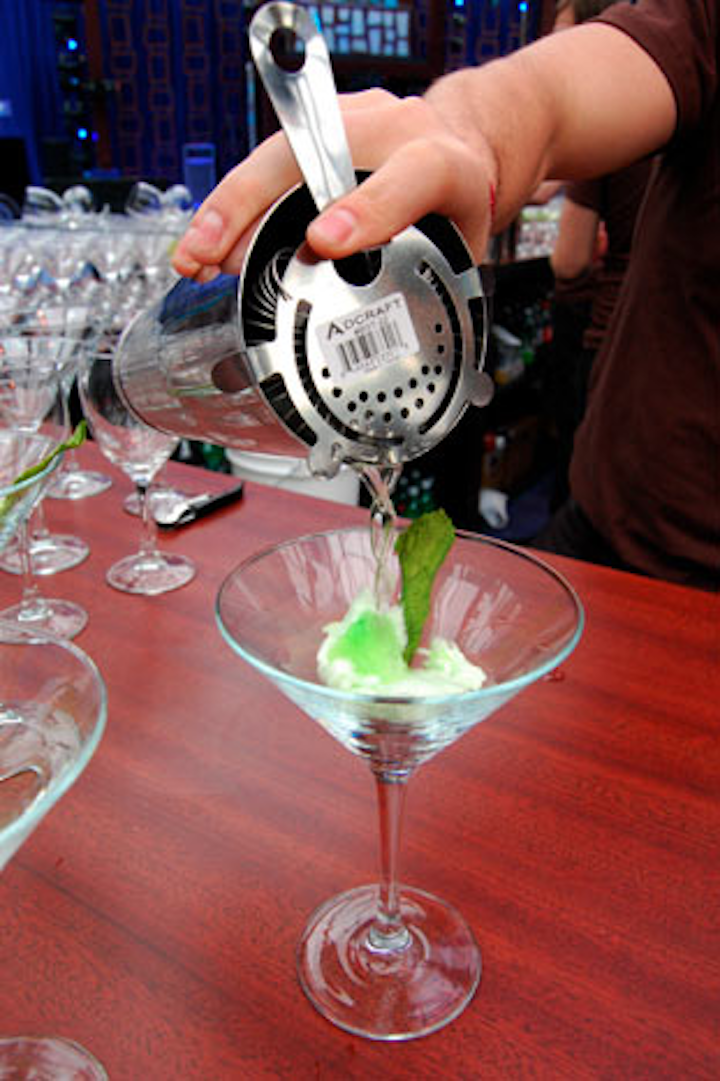 Photo: Jessica Torossian for BizBash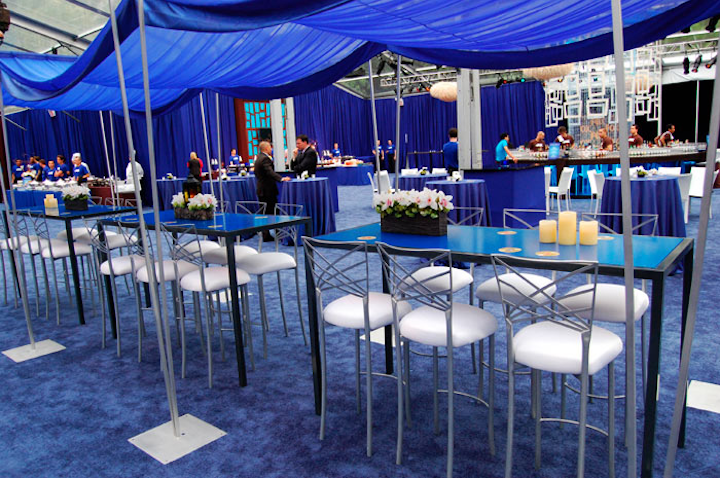 Photo: Jessica Torossian for BizBash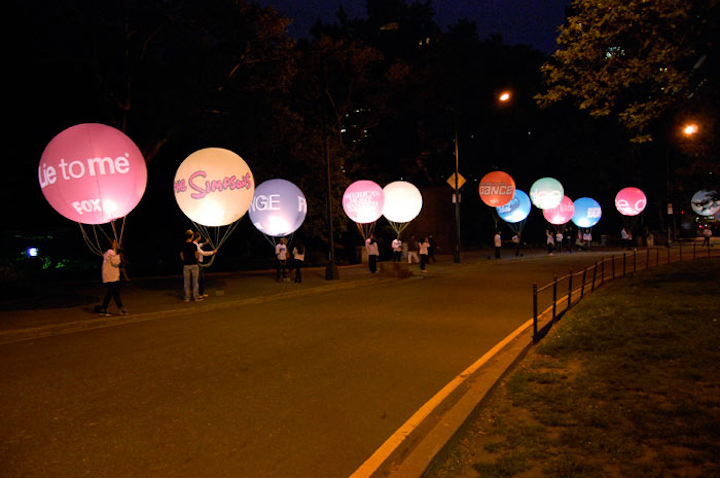 Photo: Jessica Torossian for BizBash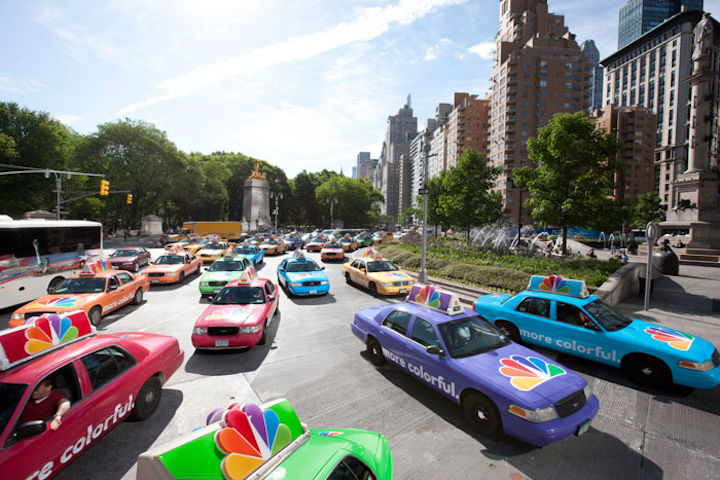 Photo: Courtesy of NBC Universal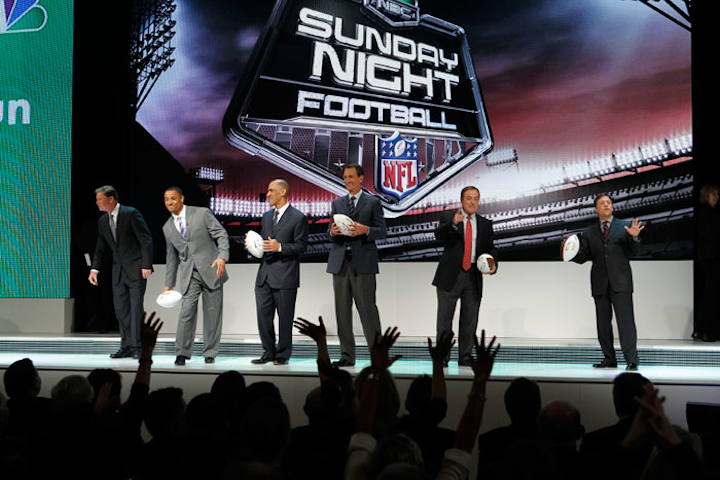 Photo: Courtesy of NBC Universal
Featured Venues/Suppliers: