Lanvin Turns Flagship Into Candy-Colored Dollhouse to Herald Opening
November 5, 2010
Spiders, cobwebs, and skulls may have been the ornaments adorning other Halloween bashes last week, but at Lanvin's Madison Avenue boutique on October 29, the accessories were more kitschy than spooky. Held to mark the opening of 121-year-old French fashion house's flagship store in the U.S., the late-night party sought to bring to life the whimsical sketches of Lanvin artistic director Alber Elbaz with eight drag queen performers, 2,500 balloons, commemorative masks, and a menu of sweet bites.
Starting at 9 p.m., some 300 guests crowded the Upper East Side shop, filling the 4,000-square-foot space with costumed fashion bigwigs such as Glenda Bailey, Stefano Tonchi, and Linda Fargo, as well as celebrities like Janet Jackson and Anne Hathaway. To dress the small, trilevel boutique, Lanvin hired Extra! Extra!, the production and design company run by Drew Elliott and Nicky Balestrieri.
Setting the scene for the masquerade was a large installation of balloons on the exterior of the store. Attached to a latticework frame—to prevent damage to the landmark facade—hundreds of candy-colored inflatables surrounded a 23- by 15-foot sketch by Elbaz and cascaded down to eye-level, where a drag queen stood holding a cluster by the attached ribbons. Inside, more drag queens created a different backdrop: real-life versions of Lanvin's famous hand-painted porcelain figurines, posing with props on custom pedestals. To add to the dollhouse look, a central stage on the second floor for the DJ and more drag performers was modeled after Lanvin's signature pale blue, black-ribbon-wrapped box.
For the guests, there was plenty more to see and do. Special masks based on Elbaz's sketches of Lanvin faces and conical party hats served as costumes for guests, as well as take-home items, a Polite in Public photo booth allowed attendees to pose for silly snaps beyond the red carpet, and Callahan Catering passed bite-size dessert nibbles like mini limoncello popsicles, chocolate tarts, and macaroon lollipops throughout the evening.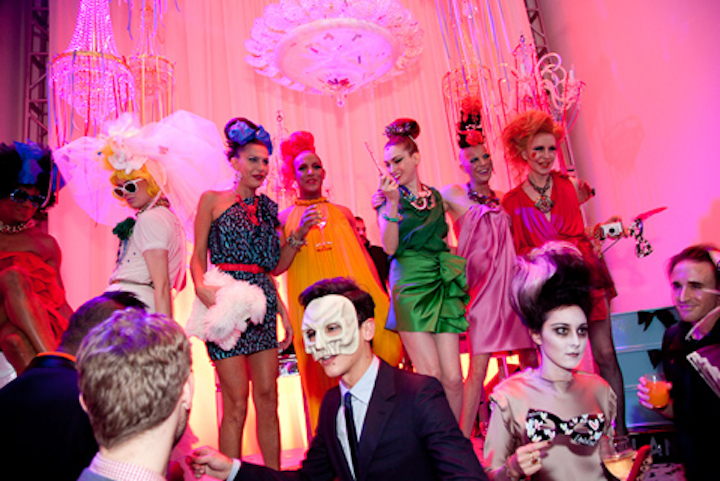 Photo: Liz Brown Photography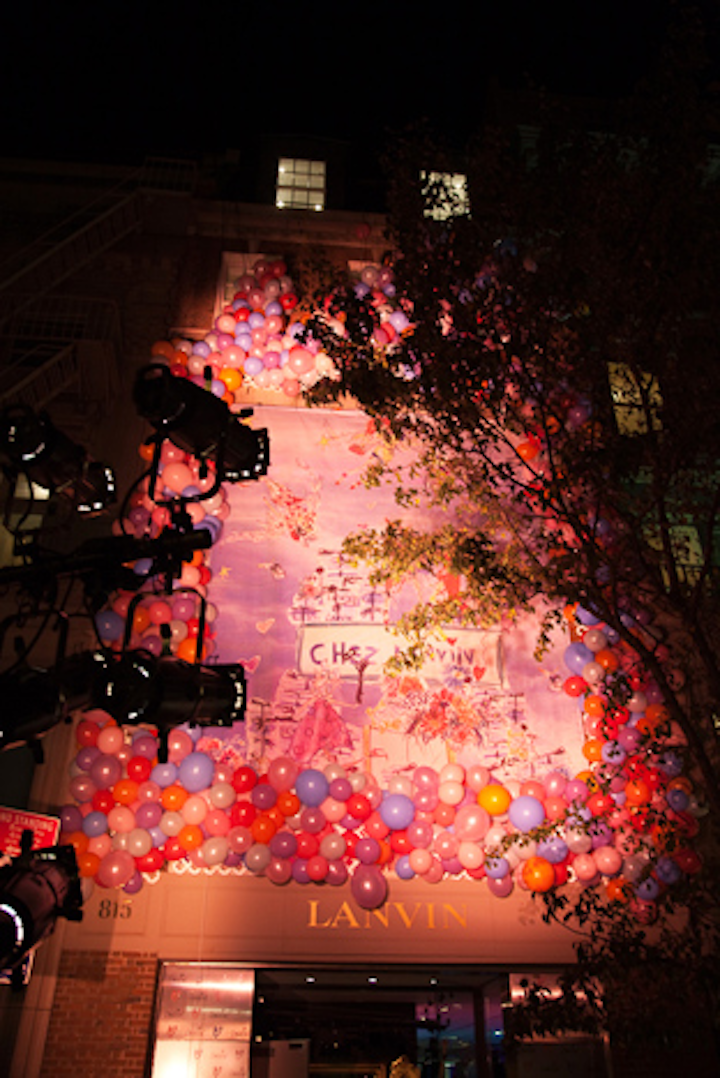 Photo: Liz Brown Photography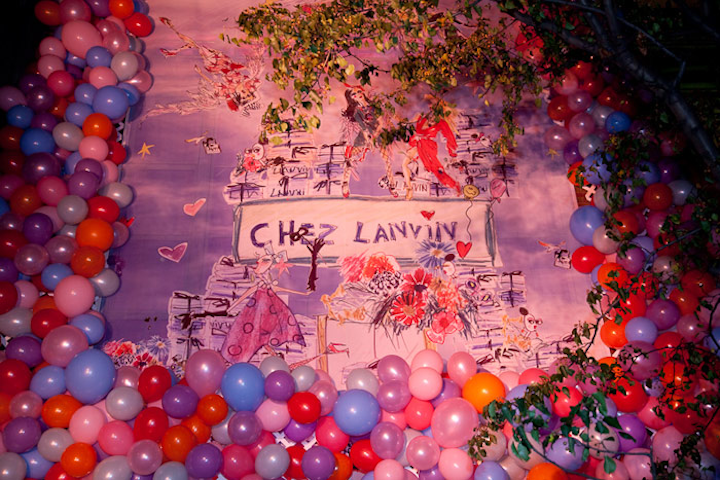 Photo: Liz Brown Photography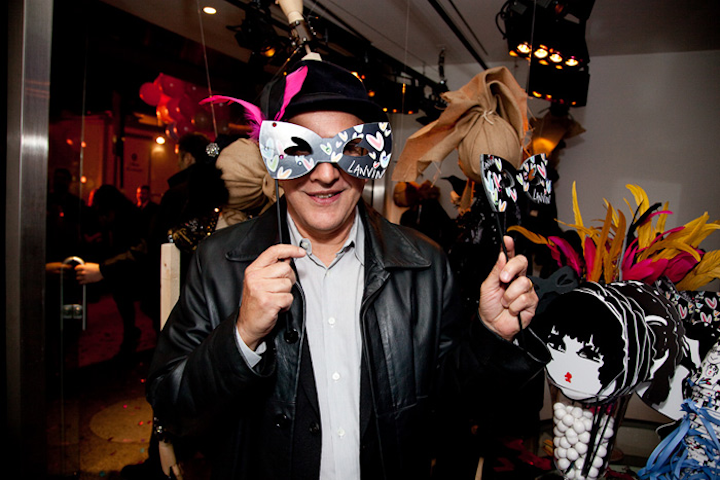 Photo: Liz Brown Photography
Photo: Liz Brown Photography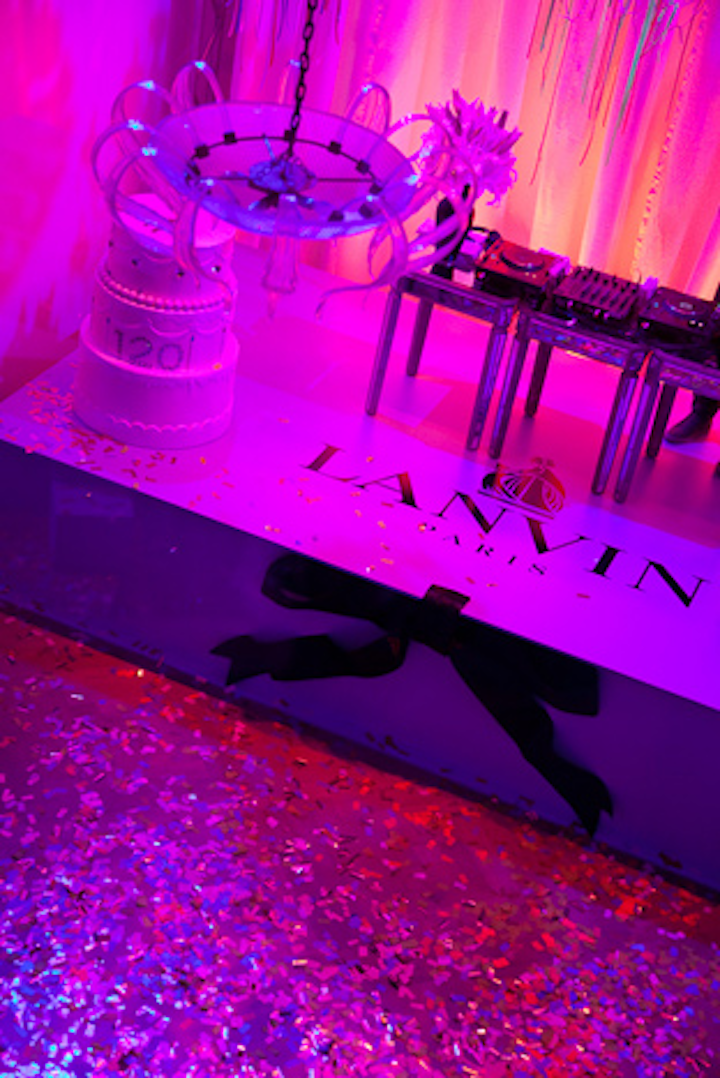 Photo: Liz Brown Photography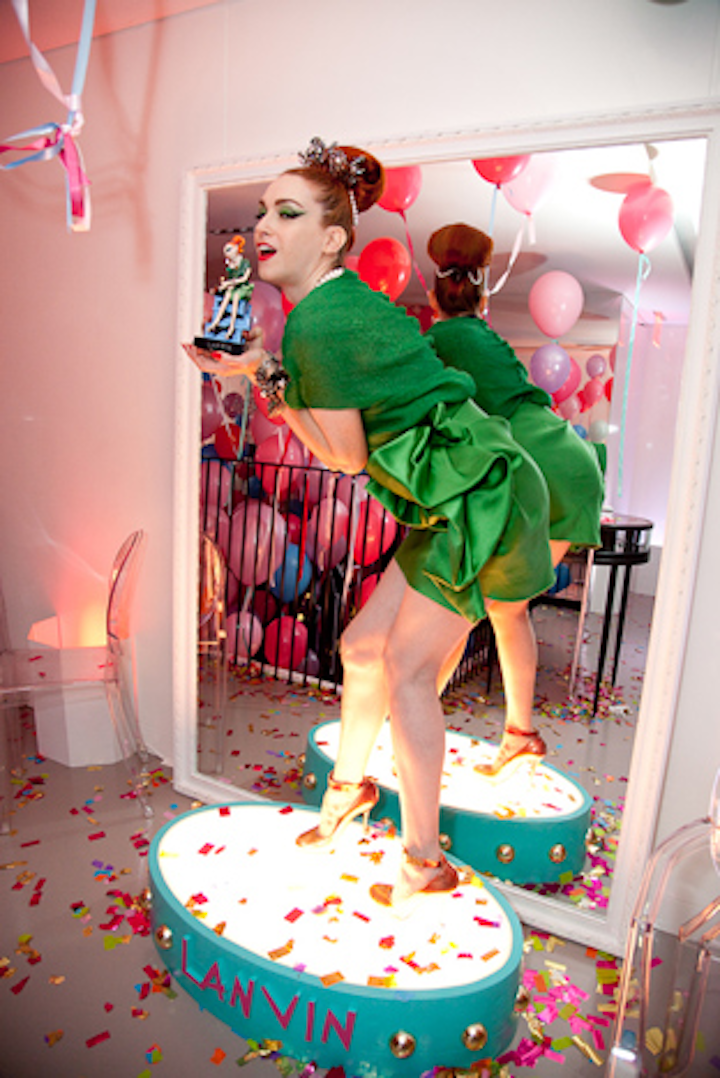 Photo: Liz Brown Photography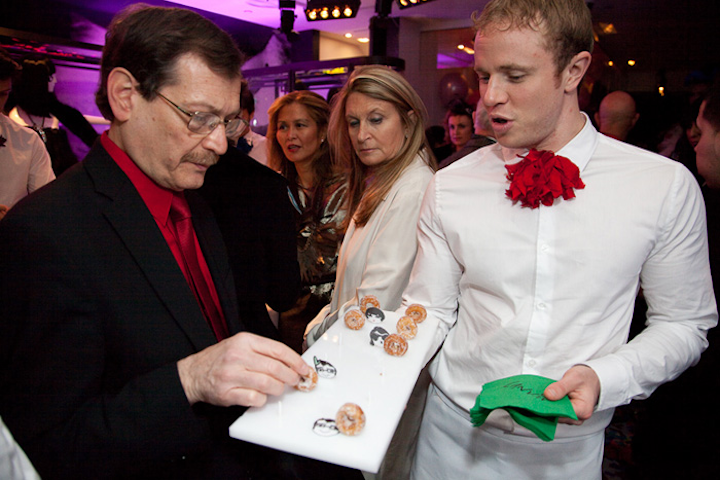 Photo: Liz Brown Photography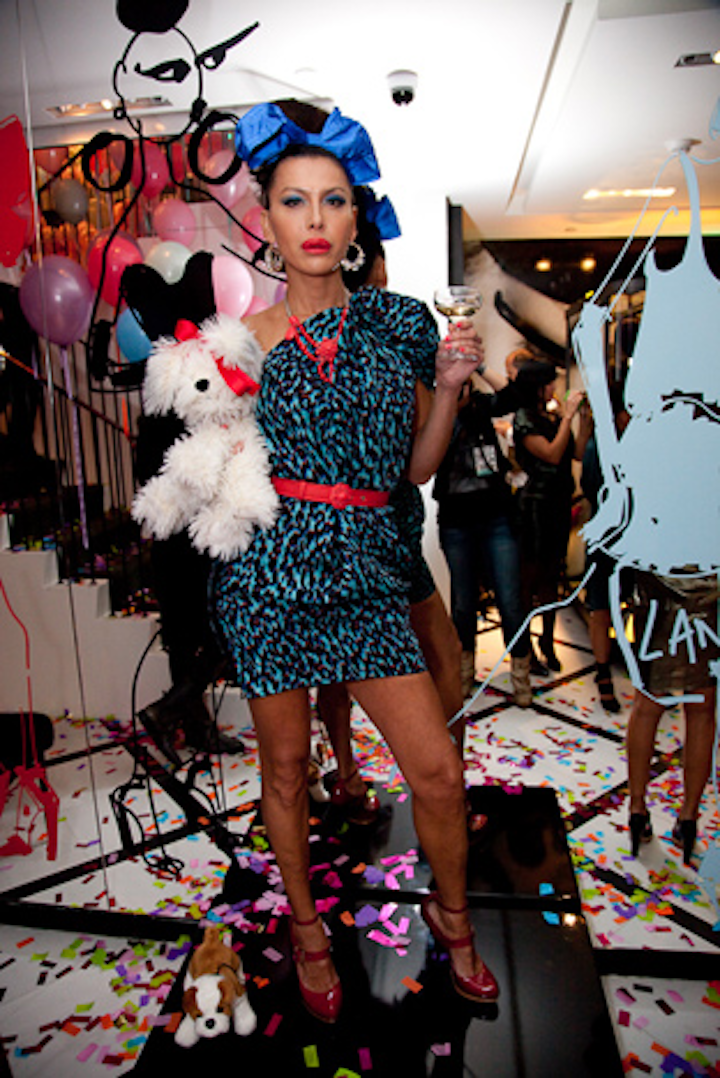 Photo: Liz Brown Photography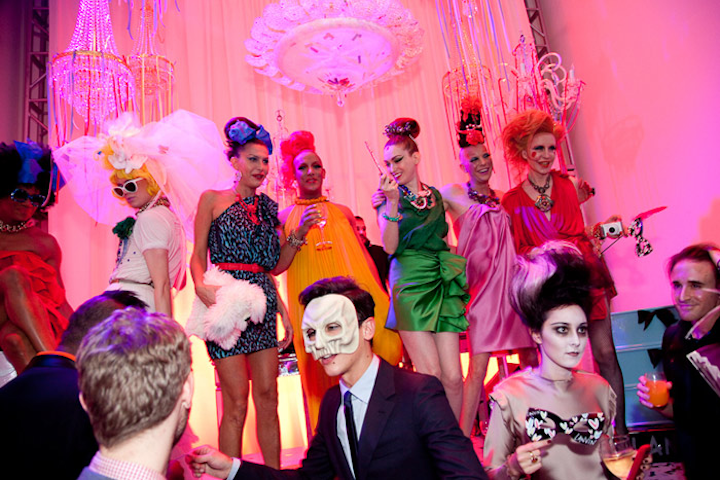 Photo: Liz Brown Photography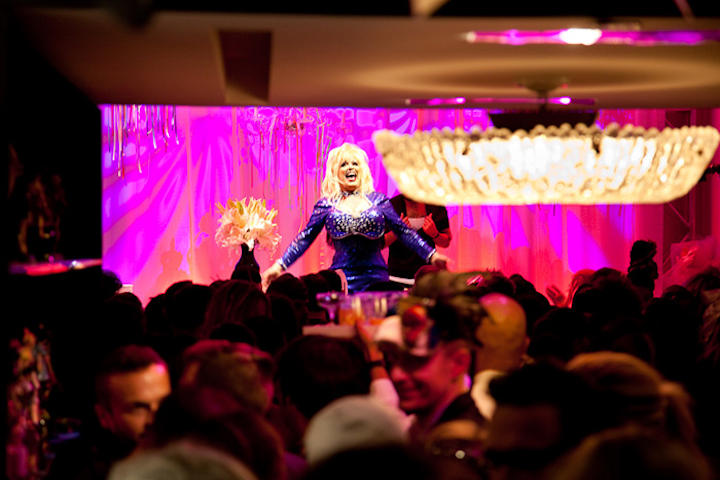 Photo: Liz Brown Photography
Featured Venues/Suppliers: