Money Drops Over 'Now You See Me' Premiere Party
Summit Entertainment's postscreening party for Now You See Me put 600 guests, carousel horses, and a money drop in the basement of New York's Hudson Hotel.
May 30, 2013
For the New York premiere of Now You See Me, a film about four magicians that rob a bank, Summit Entertainment put 600 guests, carousel horses, and money in the basement of the Hudson Hotel. Held May 21, the event at Good Units was designed and produced by Chad Hudson Events. The party's eclectic lounge look was inspired by the last few scenes of the film, which were shot in a warehouse in Brooklyn.
Achieving that look included recreating the graffiti "mecca" 5Pointz by bringing in the artists that worked on the film, copying the movie's geometric light patterns, and referencing the two main cities—Las Vegas and New Orleans—with floating playing cards and staffers in Mardi Gras masks. Even the music and menu were subtle nods to Now You See Me, with DJ Vikas spinning high-energy, upbeat music that evoked the film's high-paced score and a diverse array of food, including short ribs, a pasta station with meatballs, New Orleans-style shrimp cocktail, crudite, mac 'n' cheese poppers, and pigs in a blanket.
Less implicit was the money drop, a reference to one of the final magic tricks, which littered the underground space with fake bills.
Now You See Me opens in theaters tomorrow.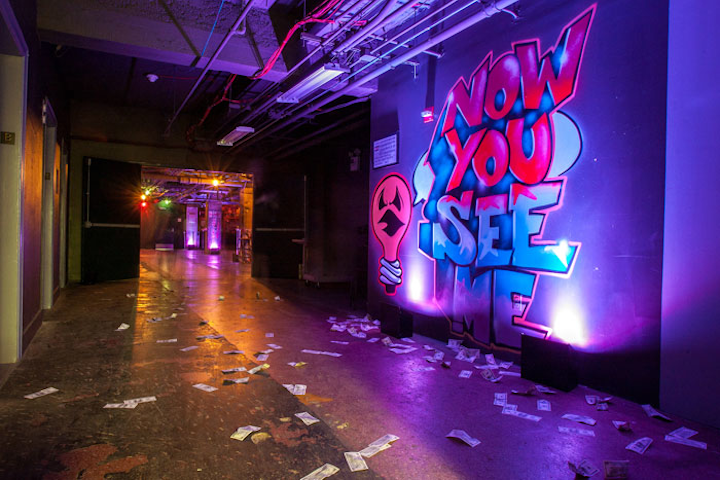 Photo: David Hechler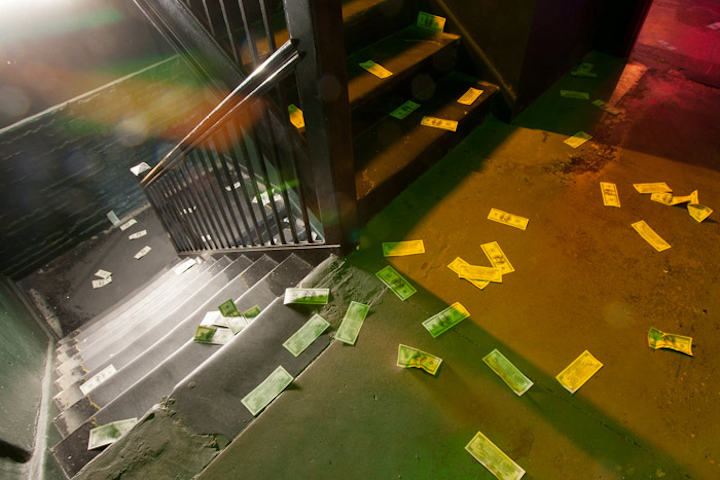 Photo: David Hechler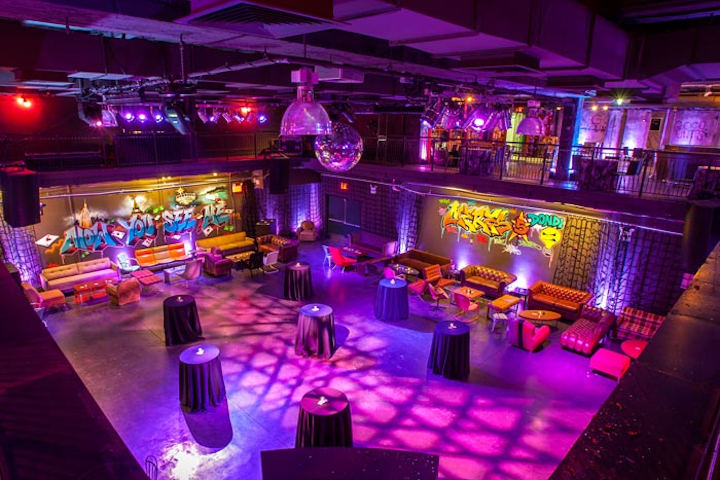 Photo: David Hechler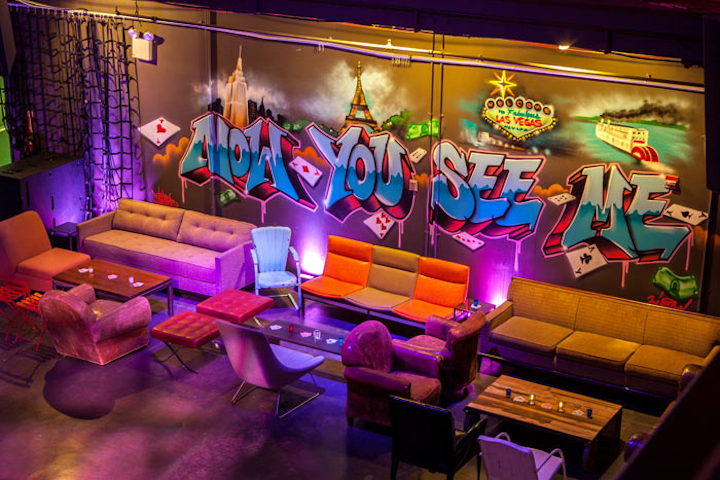 Photo: David Hechler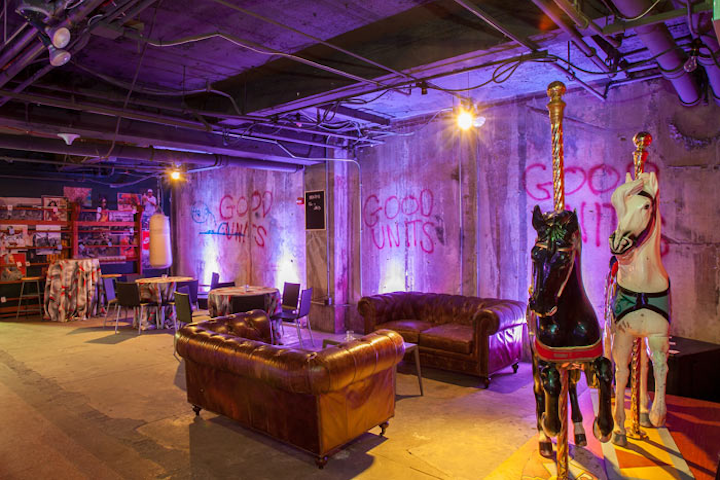 Photo: David Hechler
Featured Venues/Suppliers: