Miami Promotion Puts Luxury Taxi Stand on New York Sidewalk
The Greater Miami Convention and Visitors Bureau gave New York residents and tourists free rides in exotic cars.
July 1, 2013
On June 25, the Greater Miami Convention & Visitors Bureau brought South Beach to New York by turning a city sidewalk into an exotic car exhibition and taxi stand. Like last year's pop-up pool in Union Square, the event promoted Miami tourism and the "It's So Miami" campaign, but this year was set up opposite Midtown's Bryant Park and open to the public from noon to 6 p.m.
Replacing the city's typical yellow cabs with Bentleys, Lamborghinis, and Ferraris, the taxi-stand-style stunt offered passersby free rides around the block, hoping the allure of fancy vehicles, plus free drinks in coconuts and summer accessories, would remind them of Miami's offerings. TH Productions produced the promotion.
"The event was to celebrate the second year of the 'It's So Miami' campaign," said Sara Joseph, senior vice president of Current Lifestyle Marketing, the bureau's PR agency. "We also wanted to celebrate the fact that New York is Miami's top domestic market and Miami had record-breaking tourism for the third consecutive year."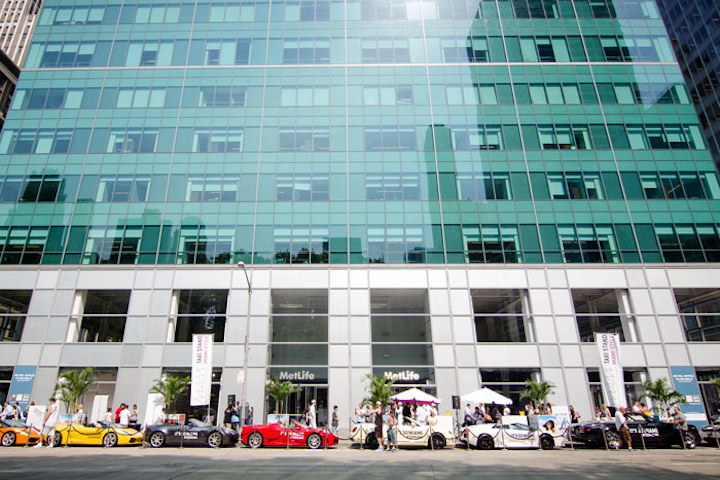 Photo: Patrick MacLeod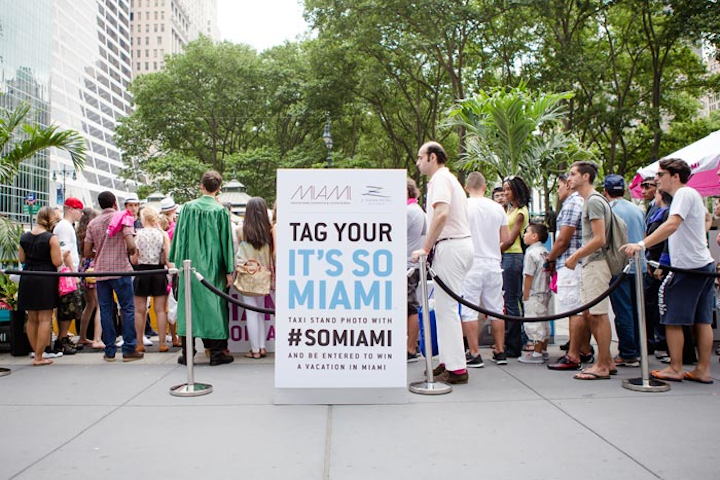 Photo: Patrick MacLeod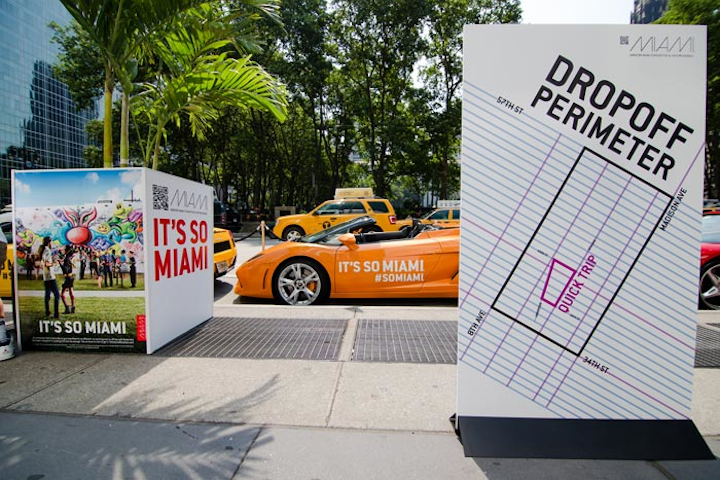 Photo: Patrick MacLeod
Featured Venues/Suppliers: