Unpredictable Hamptons Benefit Delights Guests—Even Without Kanye West
The Watermill Center presented a number of interactive and provocative art installations at its annual benefit and dinner, despite the rapper's last-minute cancellation.
August 10, 2016
While Kanye West was a last-minute no-show—both he and the center cited "artistic reasons" for the cancellation—the Watermill Center still managed to draw hundreds of guests to its 23rd annual benefit and dinner. A highlight of the Hamptons art and social scenes, the July 30 soiree lived up to its see-and-be-seen reputation by raising $2 million via record attendance and ticket sales.

Helping to oversee production and execution of the concept and design set forth by founder Robert Wilson was an intimate team that included event director Elise Herget, event manager Erin Wainwright, installation curator Noah Khoshbin with assistant installation curator Ivan Cheng, producer Charlie Otte, production supervisor Mauro Farina, stage manager Linda Jackson, technical director Daniel Von Behr, and auction director Daneyal Mahmood.
In a tony beach community idealized by white picket fences and oceanfront mansions, there is no place quite like the Watermill Center—where guests can walk through eight-and-a-half acres of a bamboo-filled forest filled with a series of Stonehenge sculptures, poke fun at Donald Trump as selfies are taken in front of an electric chair, watch a series of ritualistic sex acts on closed-circuit television, walk through a phalanx of gilded trees, or meander through lighted car bumpers. All of that, and more, was experienced by the 1,200 people who made their way through the 24 installations that followed this year's "FADA: House of Madness" theme, inspired by Le Corbusier's Cité Radieuse in Marseille, France—which Wilson cites as major influence on his vision for the Watermill Center and its community of artists and visionaries.

While the entrance—which was re-situated in 2015 with a new, more immersive pathway—remained the same this year, the flow changed, as it does every year, to "best show the grounds and the installations and to keep it new for our guests who continue to return each year," Herget said. "It is also about finding the perfect placement on the grounds for the installations that are created each year in order for the audience to best experience them, but also to direct the audience in a certain direction."

For the benefit, the Watermill Center collaborated for the first time with artist collective Bruce High Quality Foundation to present "As We Lay Dying," a variety of works and performances interspersed throughout the center's grounds. The art is meant to be a reflection on coming to terms with the contemporary world through personal, political, and aesthetic perspectives.
Following cocktails—where many sipped the evening's signature cocktail, Maestro Dobel's Black Diamond Margarita—685 guests stayed for dinner. The program featured a lively auction called by Simon de Pury, where portrait commissions from Inez and Vinoodh, Nan Goldin, and Peter Lindbergh were up for grabs. Later, there was a performance by Norwegian artist Tori Wrånes.
As for West, the center said he's slated to perform next year.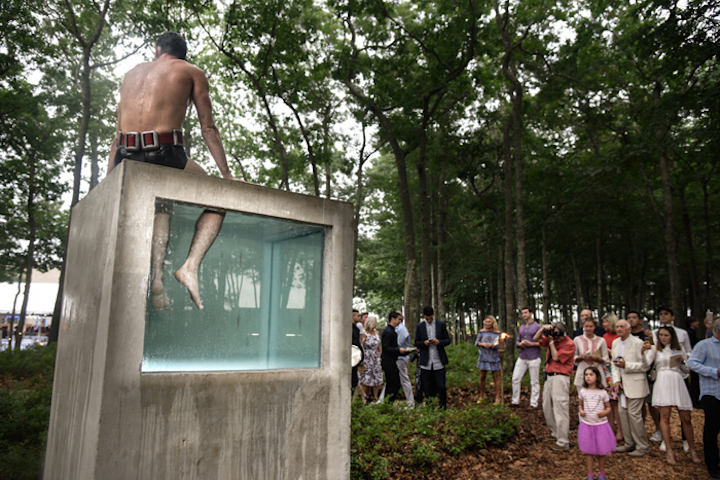 Photo: Gustavo Ponce for BizBash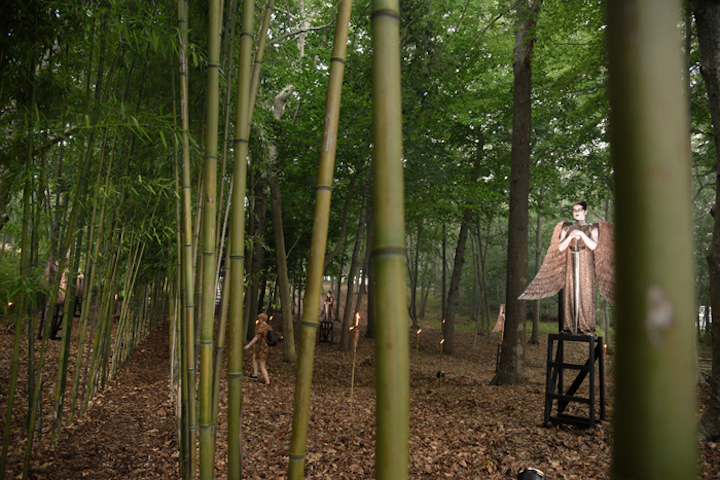 Photo: Gustavo Ponce for BizBash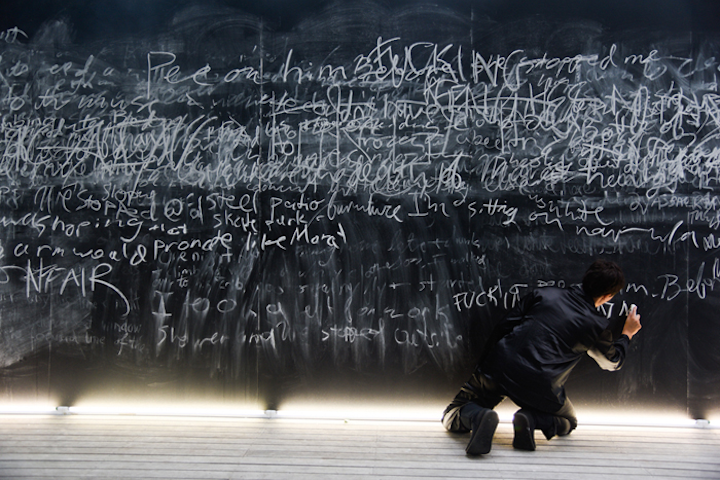 Photo: Gustavo Ponce for BizBash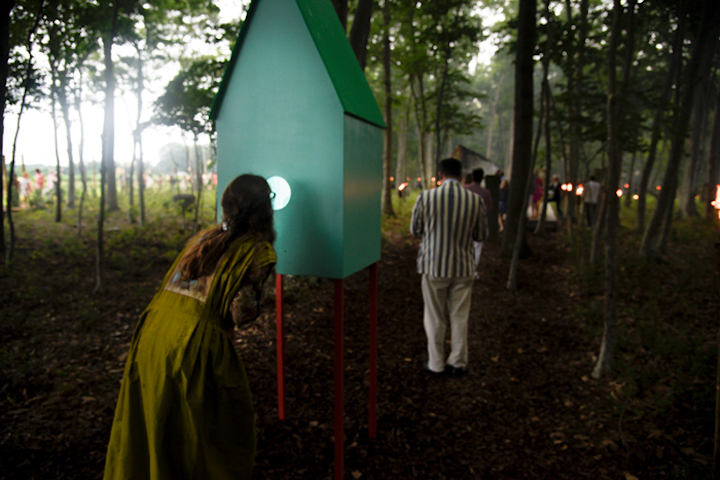 Photo: Gustavo Ponce for BizBash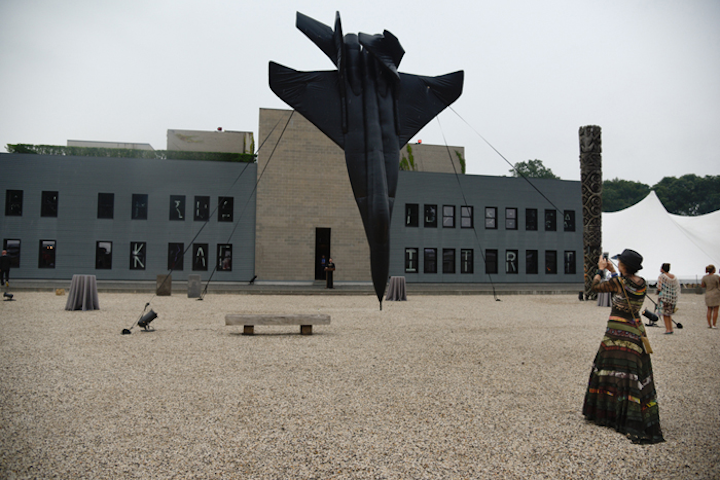 Photo: Gustavo Ponce for BizBash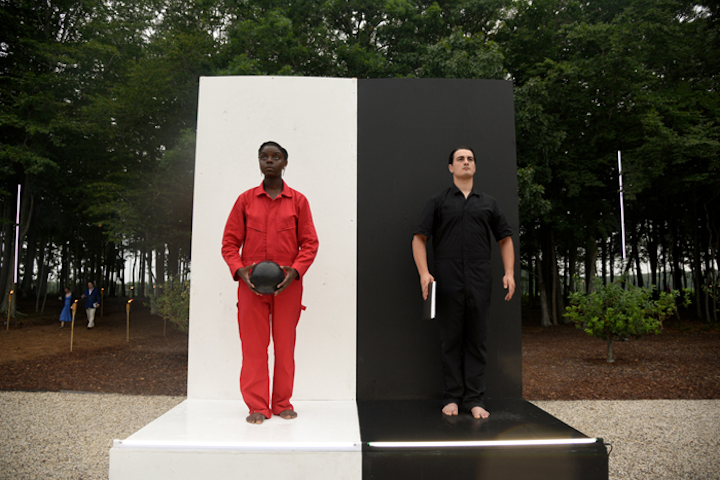 Photo: Gustavo Ponce for BizBash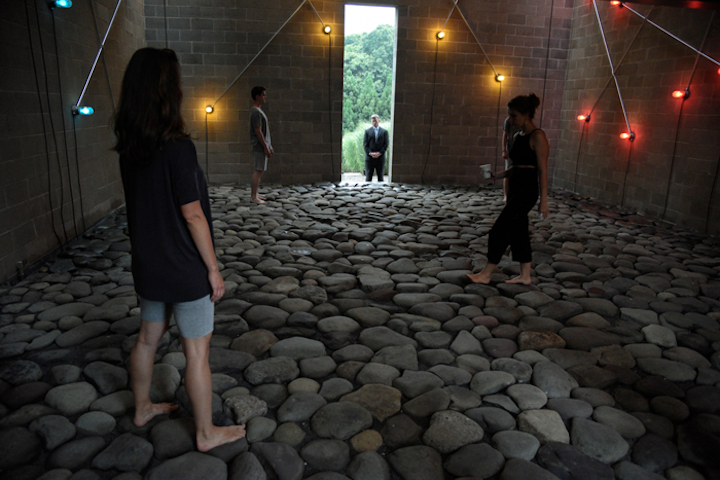 Photo: Gustavo Ponce for BizBash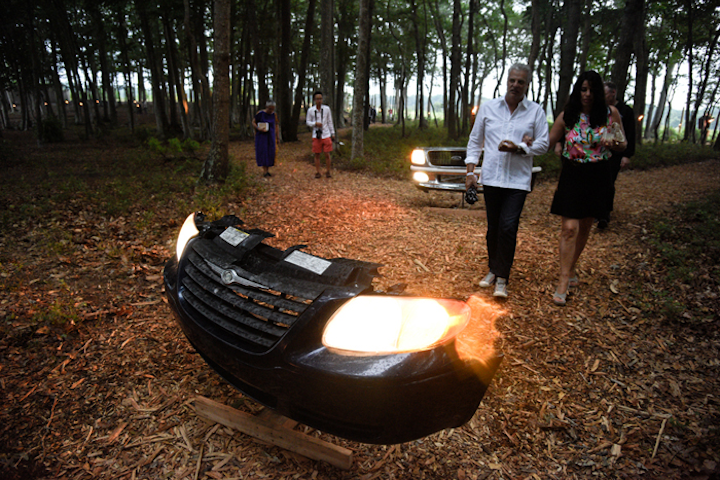 Photo: Gustavo Ponce for BizBash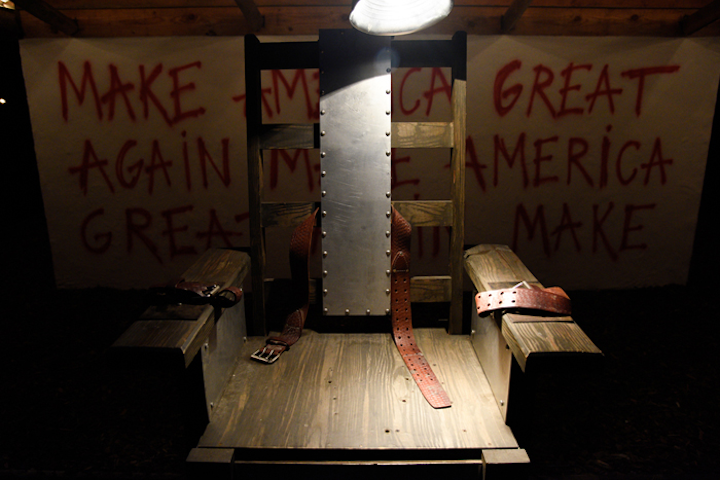 Photo: Gustavo Ponce for BizBash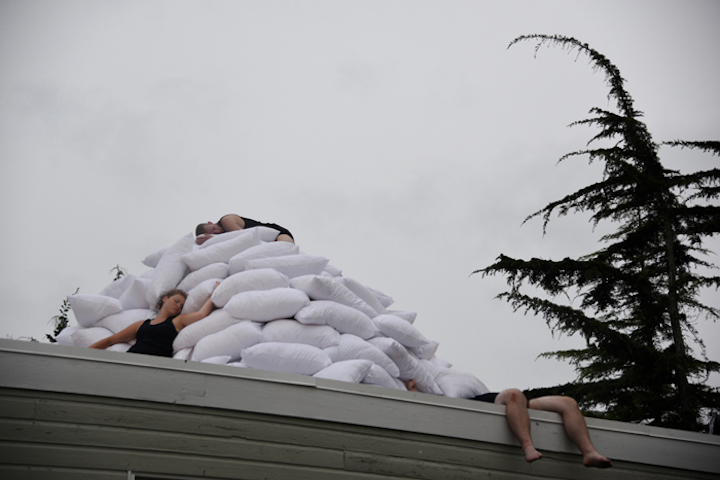 Photo: Gustavo Ponce for BizBash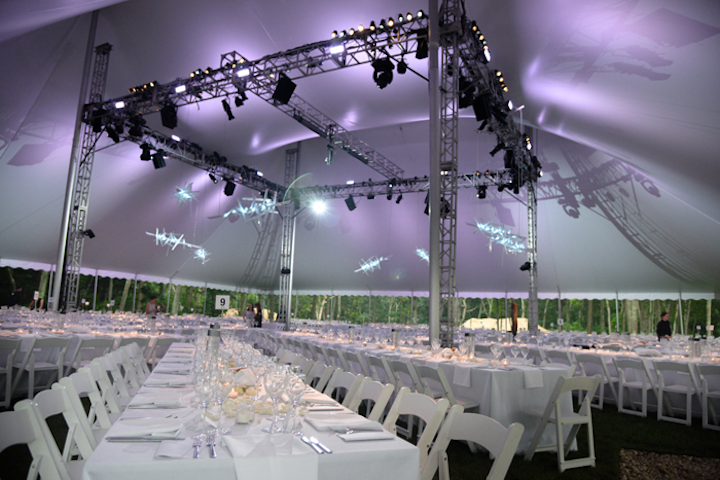 Photo: Gustavo Ponce for BizBash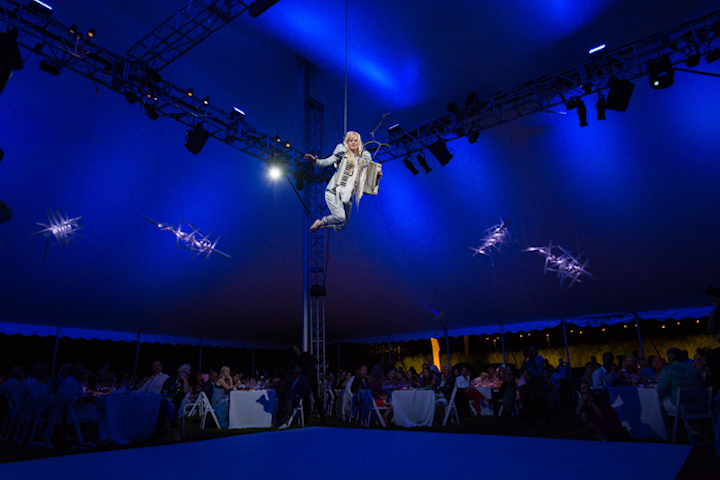 Photo: Billy Farrell Agency/BFA
Featured Venues/Suppliers: