Heading out of San Francisco? The event space options in Napa, Sonoma, and Marin counties continue to expand.
March 1, 2013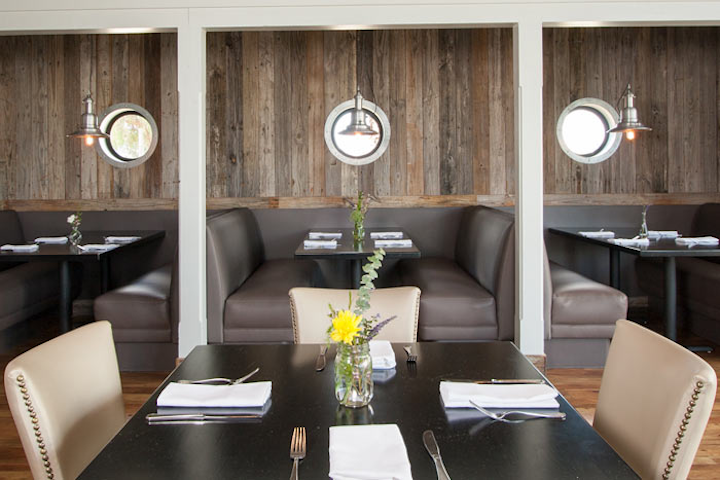 Photo: Courtesy of Terapin Crossroads

1. In Napa, Meritage Resort and Spa introduced a $40 million expansion in May. Along with 165 new guestrooms and suites (including a two-story, 1,285-square-foot suite designed for business meetings), the resort added the 7,300-square-foot Carneros ballroom. With an existing 10,000-square-foot ballroom already on site, the Meritage is now home to the two largest ballrooms in Napa Valley.

2. Hyper-local gastropub Terrapin Crossroads, owned by Grateful Dead guitarist Phil Lesh, opened in Marin County's San Rafael in March 2012. It serves small plates, wood-fired pizzas, and hearty entrées like balsamic-glazed pork ribs. The bilevel, 150-seat main dining room overlooks one of San Rafael's canals.
3. In September, renowned local chef Cindy Pawlcyn turned her Brassica space in St. Helena into Cindy Pawlcyn's Wood Grill & Wine Bar, a contemporary American restaurant offering classic fare updated with local ingredients. The dining room seats 150 and is available for buyouts; the glass-walled chef's room seats 30, and the mulberry tree-lined patio seats 125.
4. Thomas George Estates, in Sonoma, opened a new event space at Baker Ridge Vineyard, across the road from the winery. Set on a ridgeline overlooking the Russian River and 27 acres of pinot noir and chardonnay grapes, the new pavilion seats 56 for private events. The winery also includes several picnic sites and a tasting room.
5. Open since May, the farmhouse-style Glen Ellen Star has just eight tables, a counter surrounding the open kitchen, and a wood-burning oven. Chef Ari Weiswasser, who worked at the French Laundry, serves rustic Californian cuisine. The space is available for private events.
Featured Venues/Suppliers: