Graffigna Pairs Argentinean Street Art With Wine Tasting for Canadian Launch
November 9, 2010
For the Canadian launch of Graffigna's Centenario Reserve wines, the Argentinean winery—represented in Canada by Corby Distilleries Limited—commissioned a 1,500-square-foot mural by Jaz, an internationally renowned street artist from Buenos Aires (real name: Franco Fasoli). On Monday, Corby unveiled the mural, in Toronto's "Graffiti Alley," during a reception and wine tasting at the Richmond, a short distance from the alleyway.
"Argentina is a very up-and-coming, hot wine-producing region, and we wanted to do something a little bit different for the launch," said Emma Herlihy, director of wines for Corby. "Street artists are a very dynamic part of the culture in Argentina. It's unusual, but it's a great fit."
Herlihy and Elisabeth Muir, brand manager of wines at Corby, called on LexPR to plan the event, which drew about 70 journalists and showcased a selection of Graffigna wines, including Graffigna Centenario Reserve Shiraz and Graffigna Centenario Reserve Pinot Grigio—both of which are now available at the L.C.B.O. 
Jaz arrived in Toronto on Friday to begin work on the massive mural, a collaboration with three local graffiti artists whose work was already on the rear wall of the building at the corner of Richmond Street West and Augusta Avenue. "Graffigna invited me to do an exposition inspired by the landscape of Argentinean wines," he said. "The first challenge for me was trying to show Argentinean wine culture in my language."
Event organizers displayed several original works by Jaz throughout the venue and took guests across the street to view the mural. Daniel et Daniel created a menu for the launch event inspired by a series of recipes from Mauro Colagreco, an Argentinean Michelin star chef who often works with the winery on food pairings. Hors d'oeuvres included items like birch-syrup-glazed pork, beef carpaccio, and country chicken served in a tortilla cup with fresh grapes and pistachios.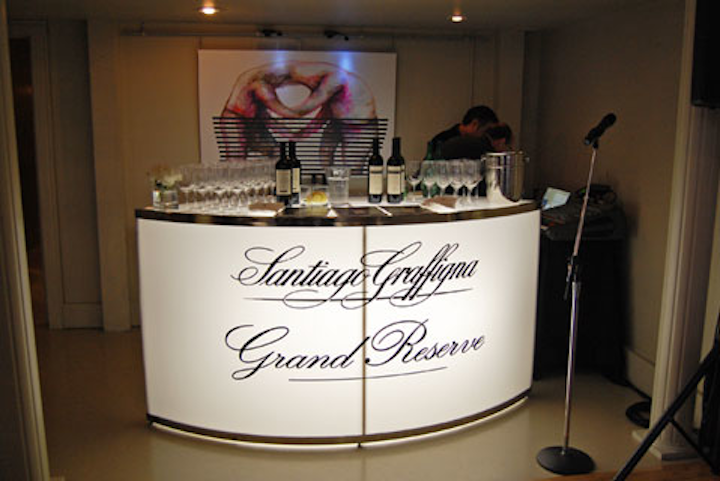 Photo: BizBash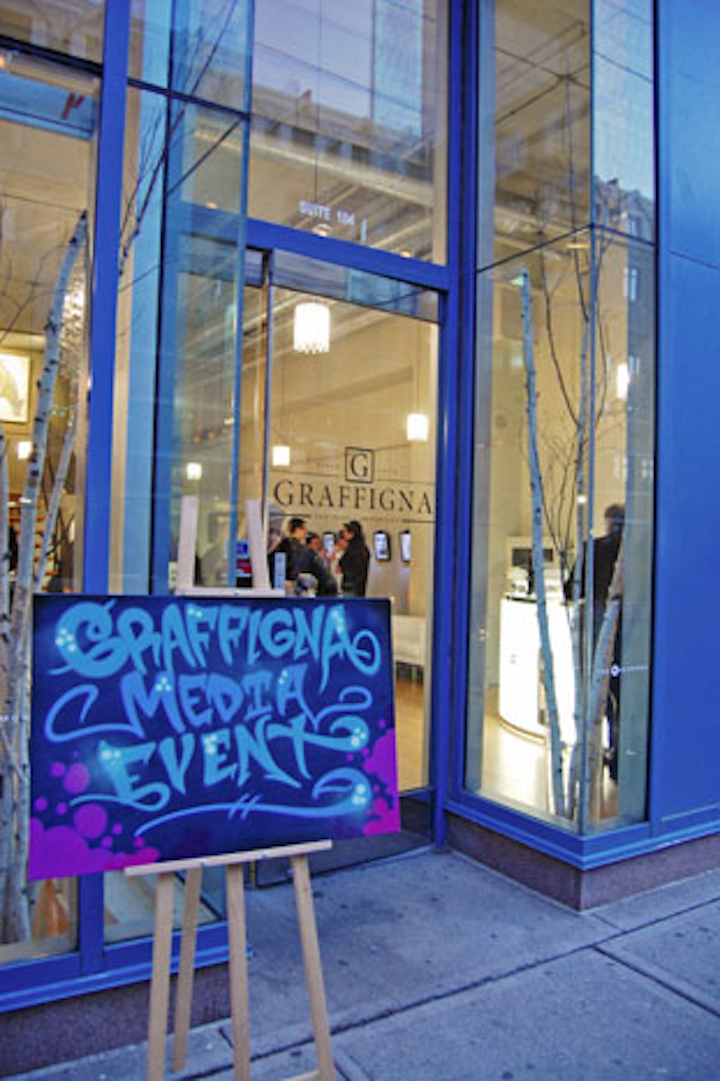 Photo: BizBash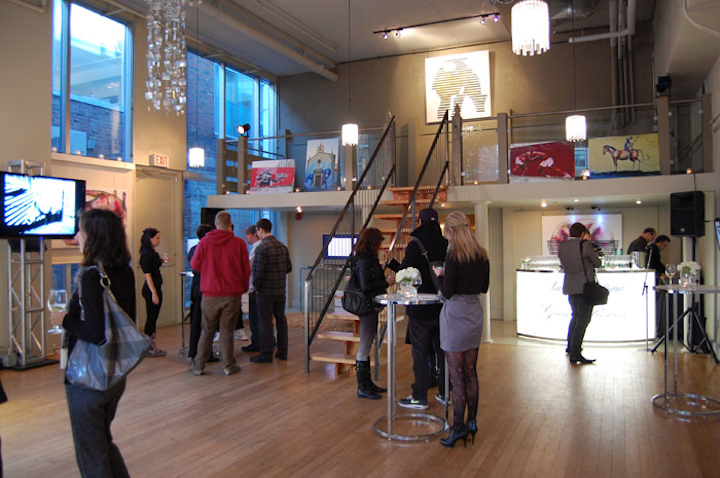 Photo: BizBash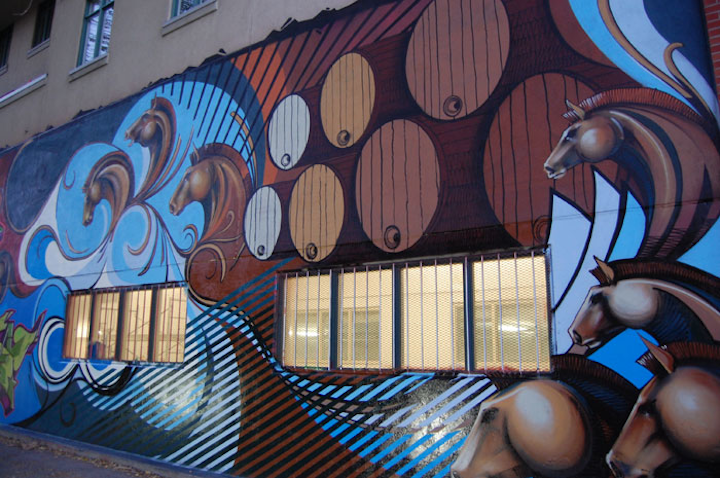 Photo: BizBash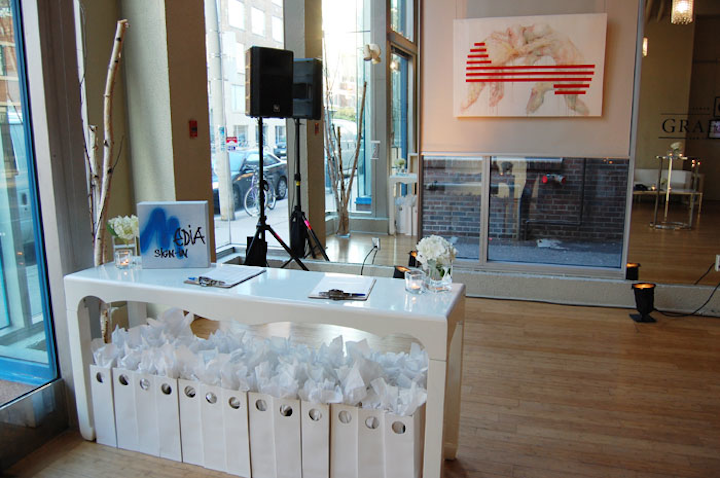 Photo: BizBash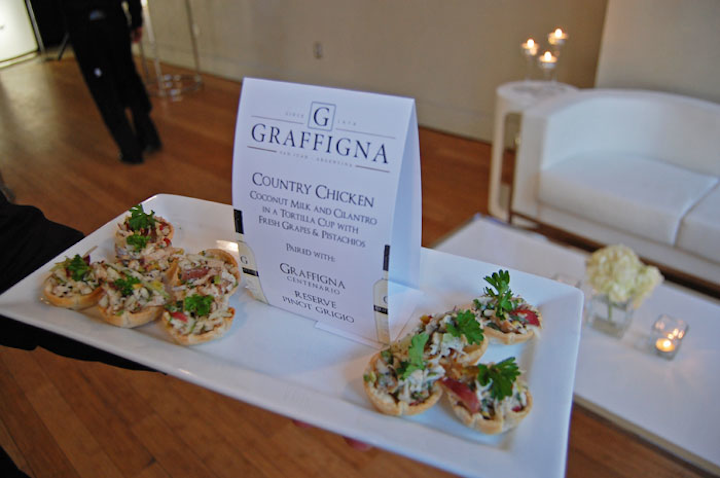 Photo: BizBash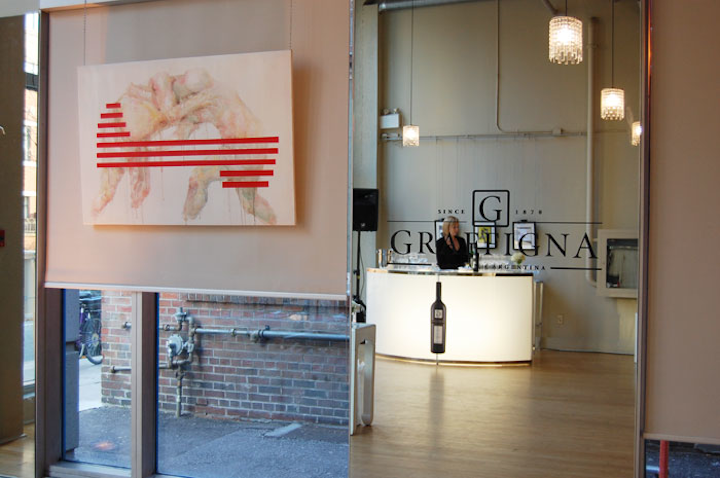 Photo: BizBash
Photo: BizBash
Featured Venues/Suppliers: