Altar Acts
French liqueur house Cointreau launched a new cocktail with Dita Von Teese and her latest burlesque act.
April 23, 2008
It's not every day you see burlesque at an old synagogue, but last night French liqueur company Cointreau invited more than 500 guests to the
Angel Orensanz Foundation
for just that. Debuting a new cocktail and an act from brand ambassador Dita Von Teese as part of its "Be Cointreauversial" ad campaign, Cointreau filled the former synagogue on the Lower East Side with some French-inspired decor, plenty of alcohol, and celebrities including Jason Lewis, Russell Simmons, and RuPaul.
For the event's producer, U.K.-based event management firm Inca, which created a similar event in London in December, the key was to match the marketing message with an appropriate venue. Since the draw for guests was Von Teese, it wasn't necessary for the production and design to involve an overwhelming build-out. Positioning the performance stage in front of the altar in the main hall, the team did little to disguise the neo-Gothic interior.Cointreau did, naturally, add its stamp to certain aspects of the event, including the orange carpet running up the entrance stairs and into the front hall, the orange lighting scheme, and a variety of French accents including berets for the waitstaff. A bottle-shaped cutout framed the foot of the stairs to the building, and a wall of dummy Cointreau bottles replaced the typical step-and-repeat in the arrivals area.
The doors opened at 8 p.m., and at 9:45, Von Teese emerged on stage, stripping off an elaborate, bejeweled costume to the whistles and camera flashes of a packed house. The act ended with the performer splashing in a giant martini glass and sipping on the cocktail named for her.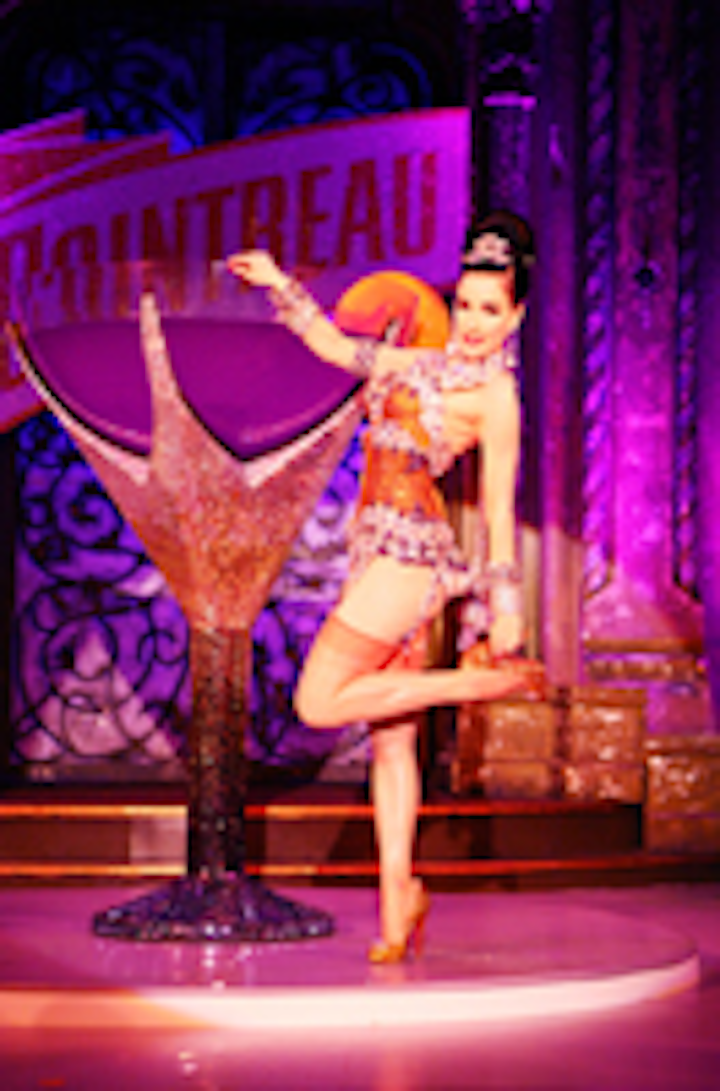 Photo: Elizabeth Lippman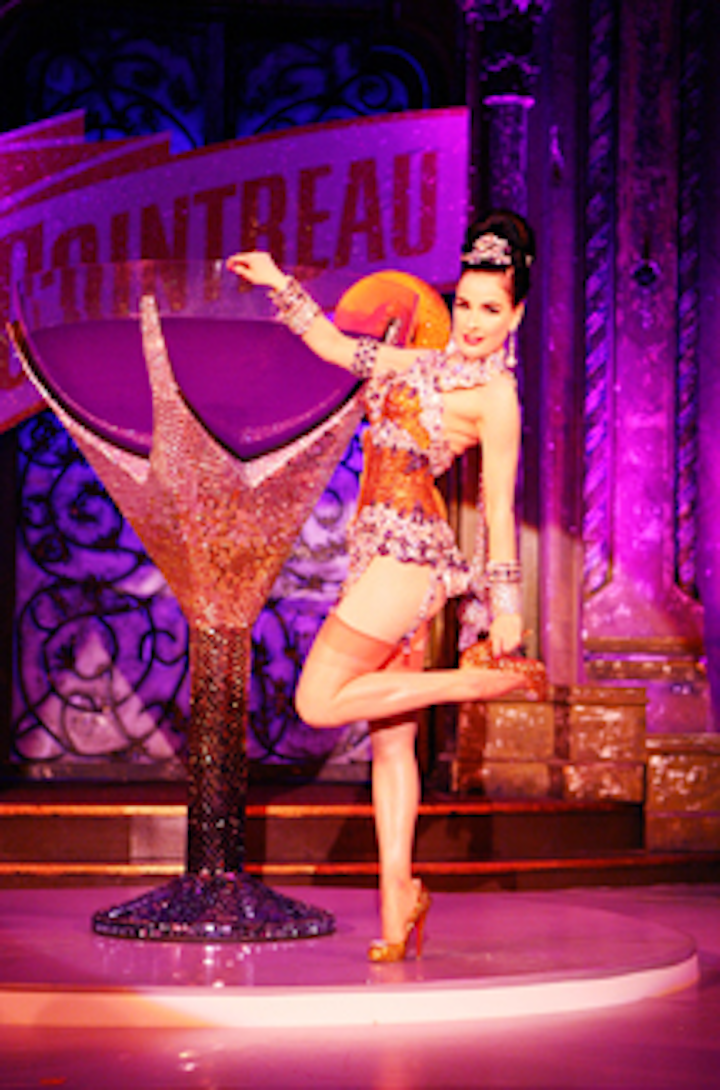 Photo: Elizabeth Lippman
Photo: BizBash
Photo: BizBash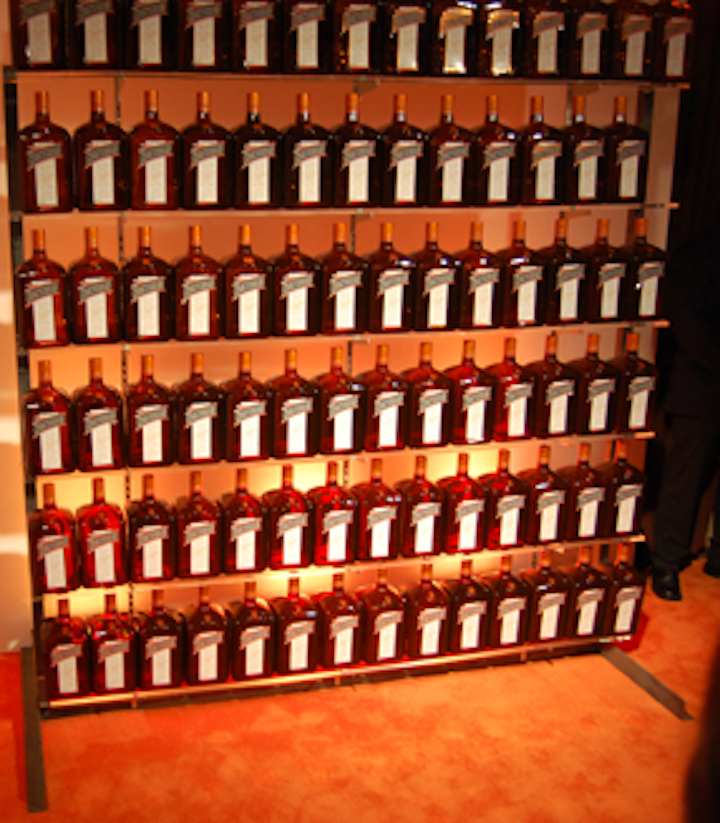 Photo: BizBash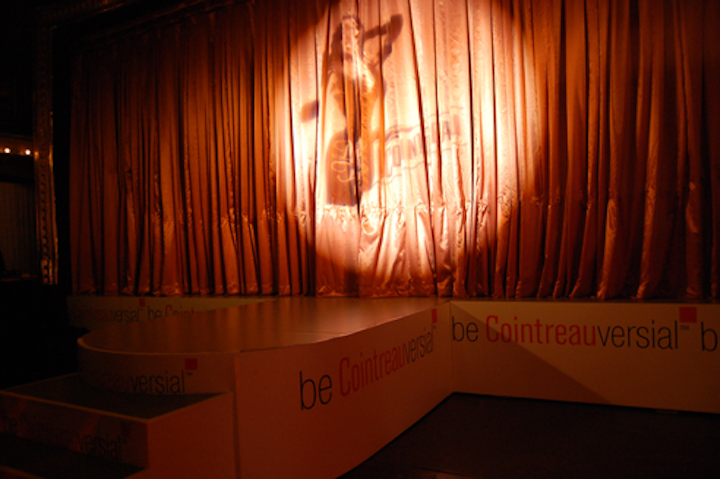 Photo: BizBash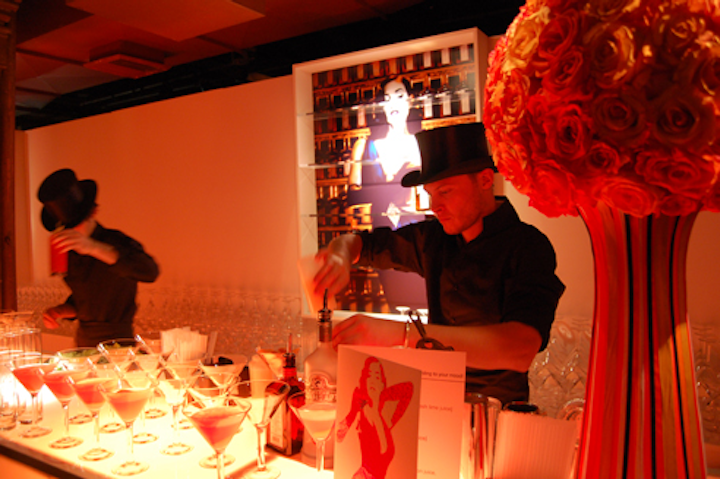 Photo: BizBash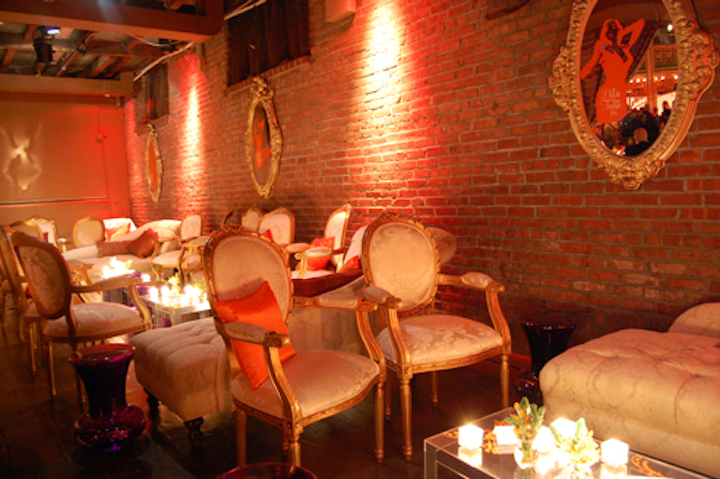 Photo: BizBash
Photo: BizBash
Featured Venues/Suppliers: