Halloween Inspiration: 9 Spooky Ideas From the 'It' Movie Premiere
The premiere party used projection mapping, on-theme props, and costumed actors to immerse guests in Stephen King's classic clown horror.
September 12, 2017
It's the movie that launched a thousand clown phobias. Stephen King's classic horror film It has been remade for a new generation, and to celebrate its release last week, Warner Brothers hosted a screening at TCL Chinese Theatre followed by an after-party full of scares. JOWY Productions designed the creepy, clown-filled bash, which was held on September 5 at the Hollywood Roosevelt. 
"We wanted to immerse partygoers in the film," said Sarah Lowy, co-founder and owner of JOWY Productions. The immersion began during the screening and on the red carpet, where actors dressed as the character Georgie Denbrough roamed the area wearing his signature yellow raincoat and holding a red balloon. (The "Georgies" would later appear at the after-party as well, walking up behind guests to scare them.)
The party had plenty of other frights. Vintage mannequins and collectibles were placed throughout the room, while a photo backdrop area allowed guests to pose with clowns, balloons, and the Georgies. One wall of the party featured 3-D projection mapping that depicted the house from the film as well as rain, to give the impression that it was raining throughout the party. "Rain was prominent in the movie so we wanted to create the ambience and mood," explained Lowy.
The focal point of the room, however, was a massive hanging chandelier, another nod to the film. It was composed of a variety of kids' items, such as toys, bikes, stuffed animals, hockey sticks, instruments, clothing, and more. "The scale was very large—10 feet in diameter—so every angle and spot revealed something new," said Lowy. 
Catering and flowers also tied into the spooky theme and featured references to the movie. "From the moment guests entered [the party] through a 'Quality Meats' scene—a nod to the film—to the red dust on the tray-passed hors d'oeuvres platters, we wanted to capture memorable visuals and bring them to life," said Lowy. "Sunflowers and red balloons played a prominent and eerie role in the film so we incorporated them as well."
It hit theaters on September 8. Here's a look inside the creepy, clown-filled celebration.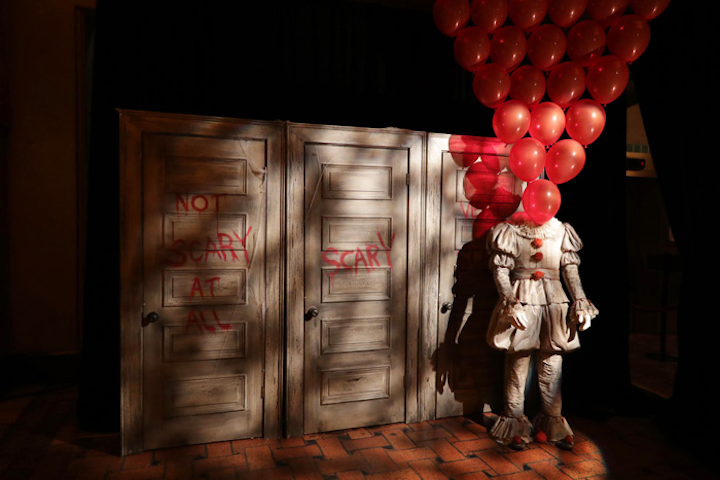 Photo: Eric Charbonneau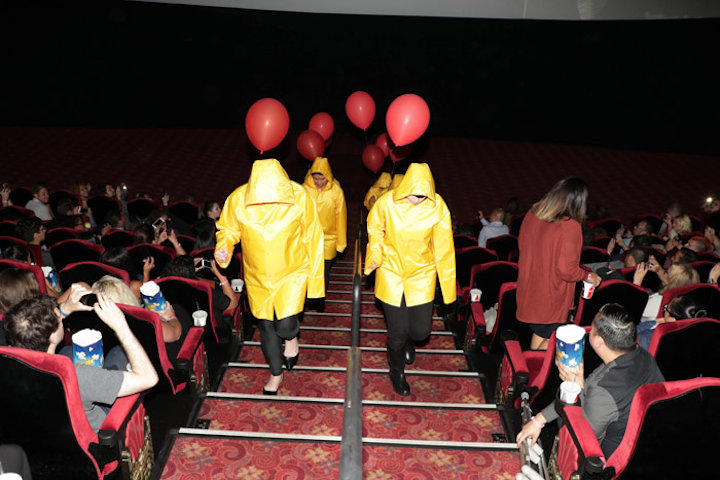 Photo: Eric Charbonneau
Photo: Eric Charbonneau
Photo: Eric Charbonneau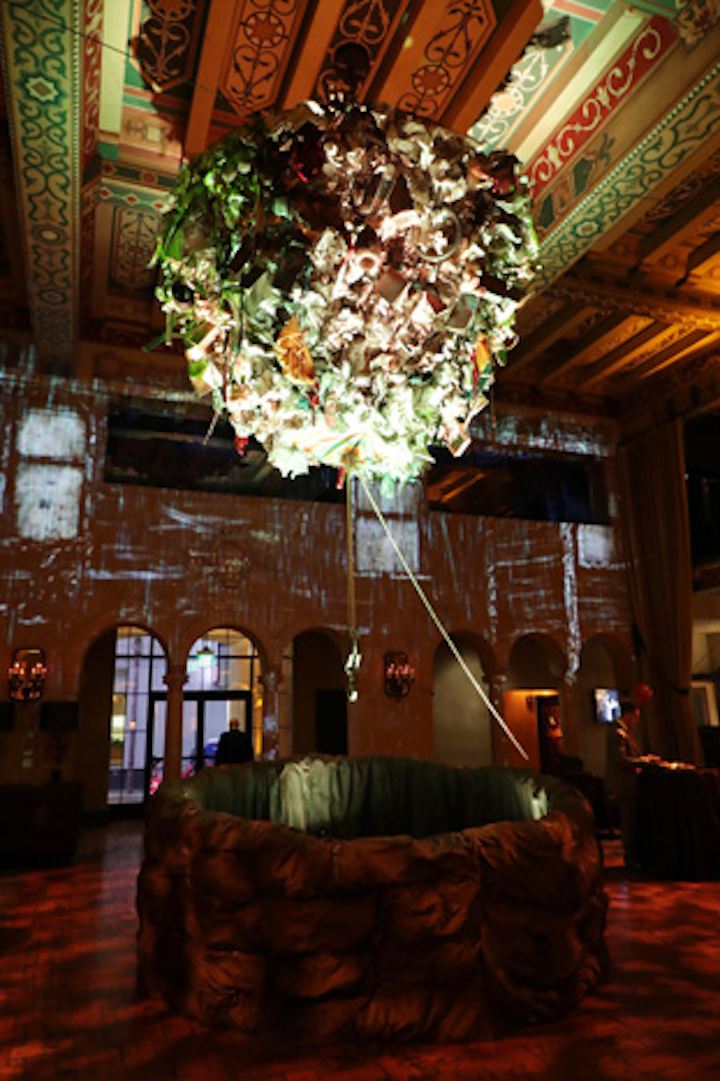 Photo: Eric Charbonneau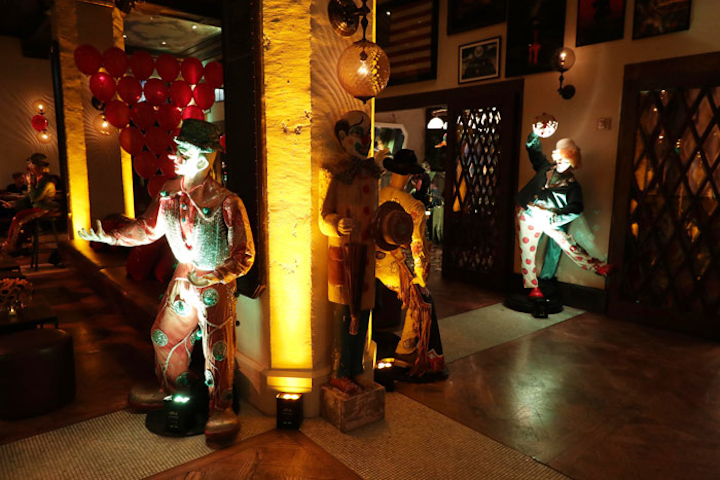 Photo: Eric Charbonneau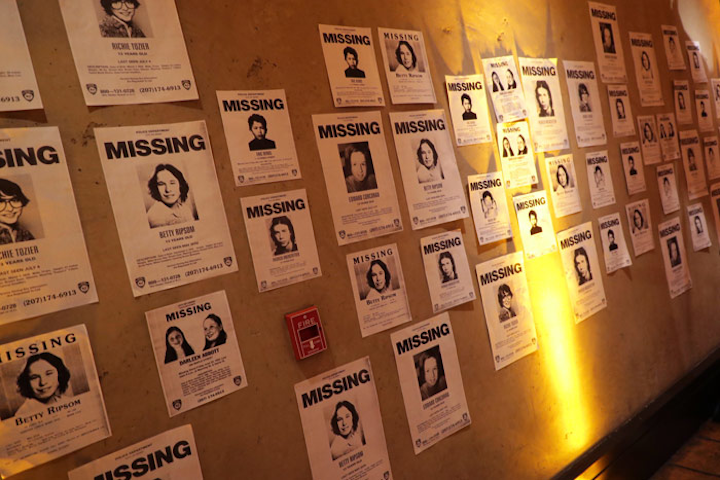 Photo: Eric Charbonneau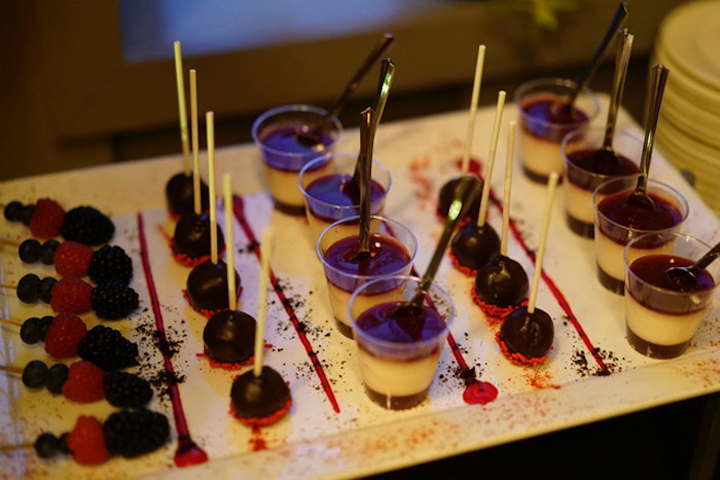 Photo: Aurelia D'Amore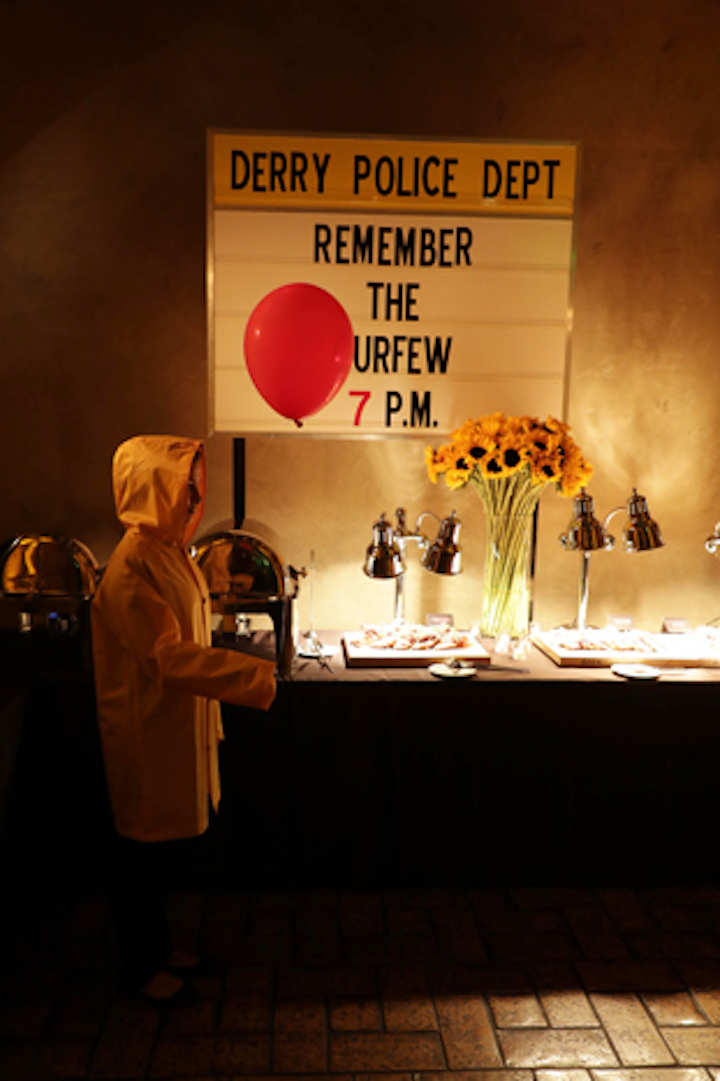 Photo: Eric Charbonneau
Featured Venues/Suppliers: