How Major Brands Are Expanding Live Events to Reach New Audiences
At Advertising Week, leaders from Pandora, Live Nation, the Tribeca Film Festival, and Heineken shared how they're selling FOMO, using technology, and putting the attendee first.
October 4, 2017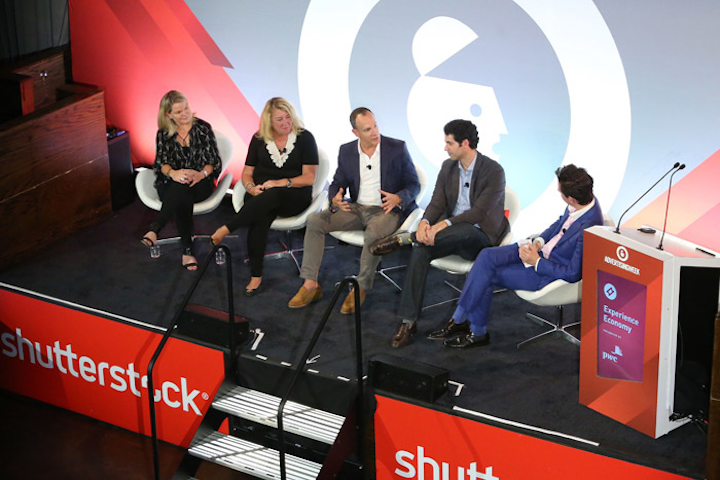 Photo: REX/Shutterstock
Even the C.E.O. of Tribeca Enterprises—which operates the Tribeca Film Festival—worries about the "Netflix and chill" effect. With so much entertainment available on people's devices, "There's no reason to leave the house," says Tribeca's Andrew Essex. That tendency is "my archenemy."
What he's come to realize, he said, is "the product in many ways is FOMO," the fear of missing out. The festival has created "mashups and metaevents" such as staging a cast reunion of The Godfather during a screening of the film, or enlisting the Roots to play a live soundtrack for Taxi Driver. Still, though, he worries that the festival doesn't have the reach it could among people who can't attend the event in person.
Creating better events, and then finding ways to expand that experience to new audiences, are among the biggest challenges facing live event organizers today, according to event and brand executives on an Advertising Week panel at the Liberty Theater last week.
The live event market—including everything from live sports events, concerts, theme parks, and more—totals $150 billion worldwide and $60 billion in the United States, according to Sebastian Blum, a technology, media, and telecom advisory partner at PwC Strategy&, who moderated the panel. He asked how events can scale a brand's exposure beyond the live event.
The answer, for nearly everyone, is technology. Using virtual reality, augmented reality, live streaming, and data-capturing technology such as R.F.I.D. bracelets are among the most-used tools.
"We're always looking at the different technologies and how they can fit organically into the music space, and then monetizing that by bringing brands into the space," said Maureen Ford, president of national and festival sales at Live Nation. She cited the recent partnership with Citi at the Global Citizen Festival to broadcast the event live in virtual reality.
One successful strategy for brand integration is to come up with something that benefits the fan, Ford said. "If we can solve a fan pain point, we'll be organically accepted."
Sponsors are also rethinking their place in the event ecosystem. Bernardo Spielmann, senior brand director at Heineken, said the brand has had success at events from Formula 1 auto races to music festivals like Coachella and Ultra by providing customized experiences "so they're sharing on behalf of the brand rather than the brand trying to push that out." Sometimes that means counterintuitive strategies—giving out water instead of a beer to encourage drinking responsibly, he said. Fans may be drinking less but they're experiencing the event more. Getting to that realization, though, required a change in mindset.
"Take a step back, let consumers develop their own content and generate their own experience," Spielmann said. "Not having the brand be the protagonist is something we're trying to focus on. Getting a message across is much more important than the brand trying to make a statement. It's a new world."
Karina Montgomery, vice president of strategic solutions at Pandora added: "It's taking the brand out of branded content and experiences, which for some is a very provocative and scary place."
Featured Venues/Suppliers: