Tropical Flavor
The Travel Channel\'s extensive marketing strategy for its new show Bridget\'s Sexiest Beaches included a temporary tiki-bar-style lounge at Grand Central Terminal as well as ads in store windows and on street vendor carts.
March 11, 2009
A favorite marketing buzzword during these dismal financial times seems to be escapism. Fantasy movies like Watchmen are doing well at the box office, and there's been an uptick in destination weddings. In that vein, the Travel Channel's beach setup at Grand Central Terminal yesterday drew hundreds of harried commuters, weary office workers on their lunch breaks, and curious tourists looking for freebies and diversions. The experiential stunt was designed to promote the television network's new series, Bridget's Sexiest Beaches, as part of the network's larger marketing strategy for the program.
The show features bikini-clad host Bridget Marquardt touring seaside spots, rolling cigars in the Caribbean, and paragliding in Malibu. So to highlight this, producers at TH Outdoor & Events—overseen by an internal Travel Channel team that included TV and brand marketing manager Sapna Yathiraj—built a tropical setting complete with palm trees, a tiki hut-style bar, grass skirting, steel drum music, and virtual reality adventure games.
On one side of the historic hall was a lounge with white couches, where waiters in flip-flops passed virgin piña coladas, margaritas, and strawberry daiquiris from Great Performances. For the more active visitors, the other side of the space held three virtual simulators—one each for hang gliding, surfing, and kayaking—as well as mini sets for photo ops.
Beyond the terminal, the Travel Channel built more buzz for the show with other forms of marketing and advertising. In addition to posters at bus stops, billboards, and an enormous display on a building facade at 42nd Street and Eighth Avenue, the network covered two empty store windows with lengthy decals, put the show's logo on the umbrellas of street vendor carts, and stationed lifesize cardboard cutouts of Marquardt around the city.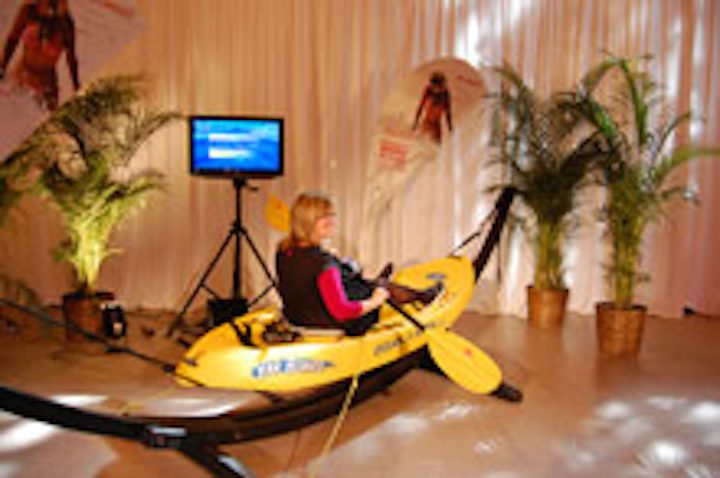 Photo: Jessica Torossian for BizBash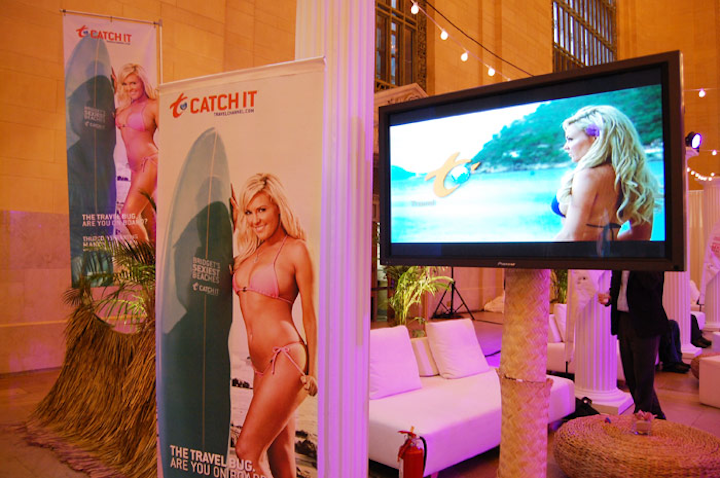 Photo: Jessica Torossian for BizBash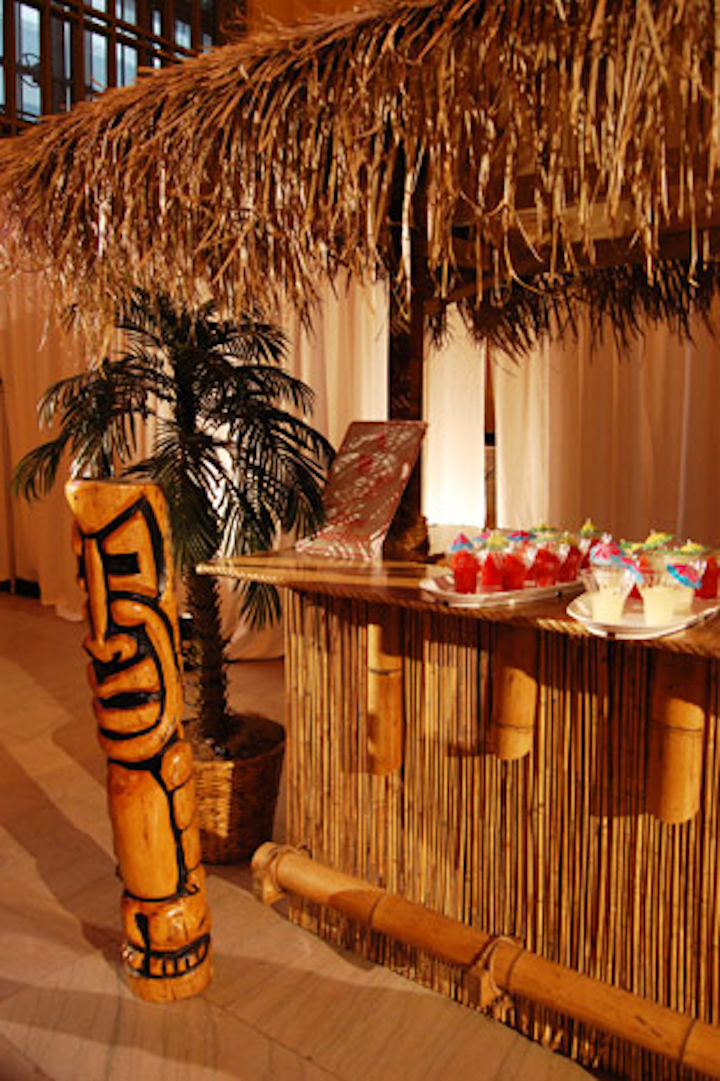 Photo: Jessica Torossian for BizBash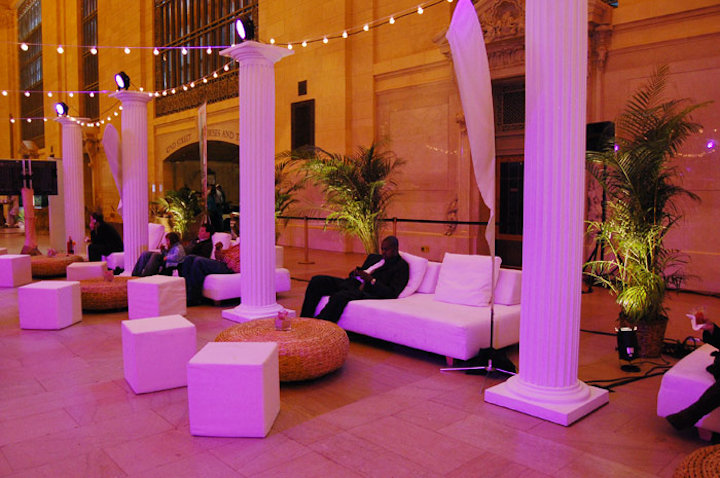 Photo: Jessica Torossian for BizBash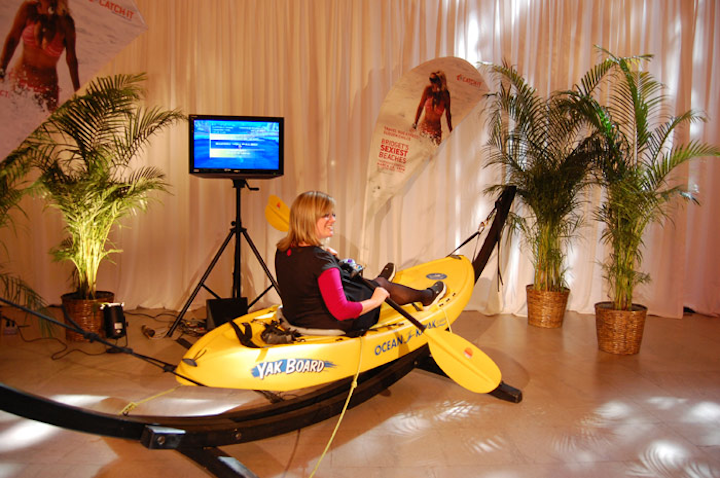 Photo: Jessica Torossian for BizBash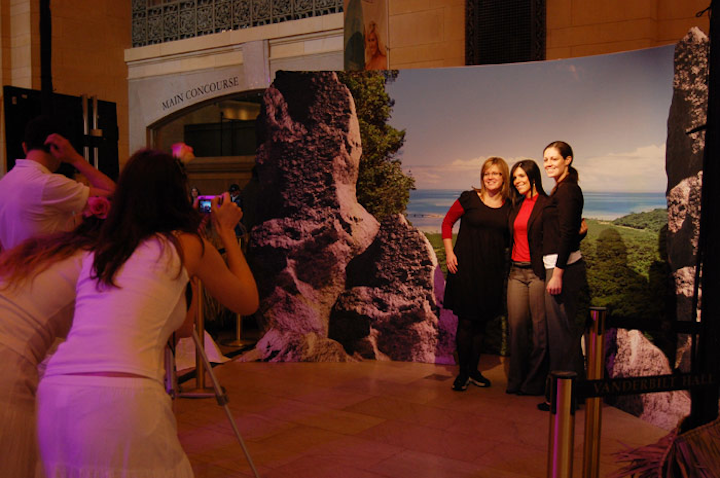 Photo: Jessica Torossian for BizBash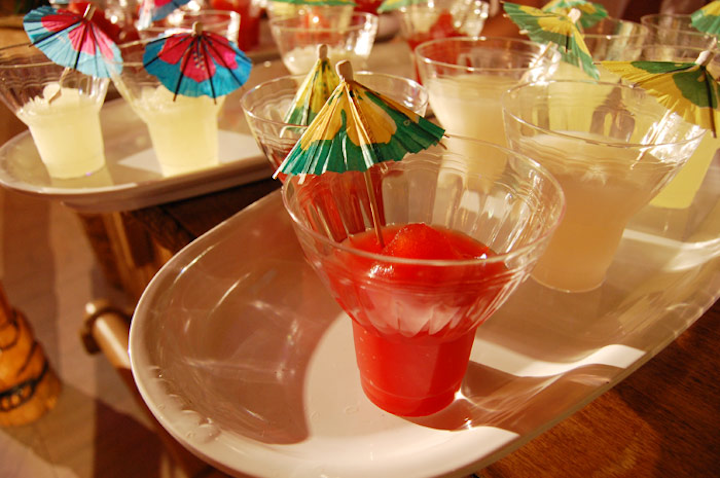 Photo: Jessica Torossian for BizBash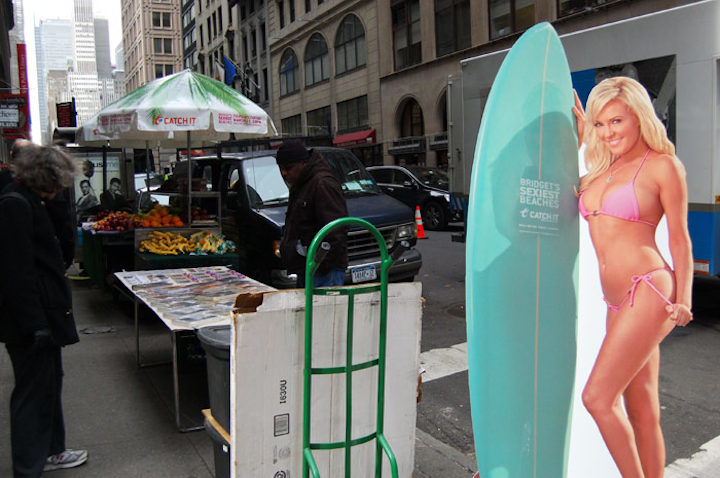 Photo: Jessica Torossian for BizBash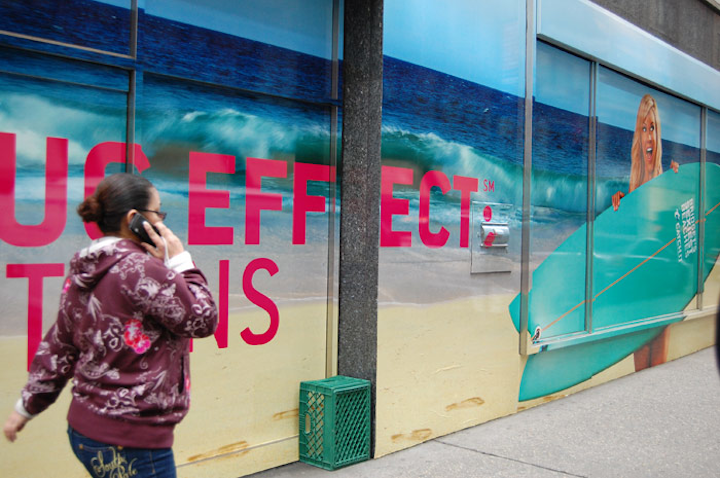 Photo: Jessica Torossian for BizBash
Featured Venues/Suppliers: