Mixed Media
Experiential marketing spaces from Bon Appétit and Esquire returned this week, each with sponsor-provided technological components to enhance guest interaction.
September 23, 2009
Monday saw the return of two magazine pop-ups. The third incarnation of the Bon Appétit Supper Club & Café opened its doors at 11 a.m., and in the evening Esquire launched its seventh experiential living space, dubbed Esquire SoHo, with the after-party for Michael Moore's new documentary, Capitalism: A Love Story. In each case, a fresh location offered a change of pace for the pop-ups' look and new technology sponsors added interactive elements for guests.
Overseen by executive director of creative services Terri Smith, Bon Appetit's temporary restaurant and event space is a platform for the food magazine to flaunt its close relationships with chefs through cooking demonstrations, book signings, and other activities. For this year's iteration, the publication set up shop inside an empty storefront (leased through the Buckingham Hotel) at 57th Street and Sixth Avenue, and production company EventQuest created an indoor farmers' market to house food and products from the likes of José Andrés, Emeril Lagasse, Daniel Boulud, Mario Batali, and Rick Bayless. New this year are elements provided by sponsor LG Electronics USA, including an open kitchen for culinary demos and several flat-screen televisions throughout that allow visitors to see the action in the kitchen. Buick Lacrosse also supplied an interactive component with a kiosk that allows virtual test drives of its latest vehicle.
If Bon Appétit's pop-up is intended to showcase the food and meals its readers aspire to cook, then Esquire's bachelor pad is meant to characterize the ideal home and accoutrements of its male audience. Esquire's effort, a concept devised by the magazine's associate publisher of marketing, Stephen Jacoby, and one that has previously taken place in the Hollywood Hills and Harlem, is set in the 9,200-square-foot penthouse of the SoHo Mews condo complex. The magazine paired advertisers with interior designers to create fully furnished living areas, several of which tout the latest technology in the market. One of these is San Francisco-based Obscura Digital's Cuelight, a digitally animated pool table that uses an overhead projector to detect motion and respond by casting moving video graphics.
The pop-ups also share another characteristic—both raise money for nonprofit organizations through events held at night. The Bon Appétit Supper Club will host dinners for the Joyful Heart Foundation and the Macy's "Coming Together" campaign with hunger relief charity Feeding America. Esquire, which has raised more than $7 million for various foundations over the past six years, will gather guests for events that benefit Save the Children, VH1 Save the Music Foundation, FasterCures, and the Byrd Hoffman Watermill Foundation.
The Bon Appétit Supper Club & Café is open through to this Friday, September 25, and Esquire SoHo's run will end in mid-November.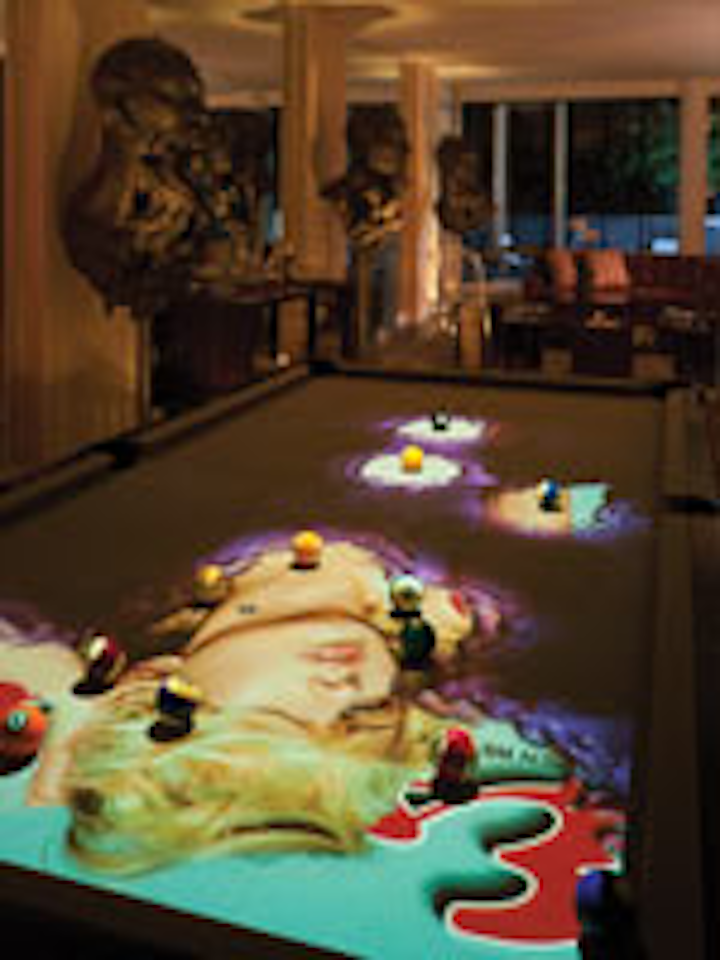 Photo: Zach DeSart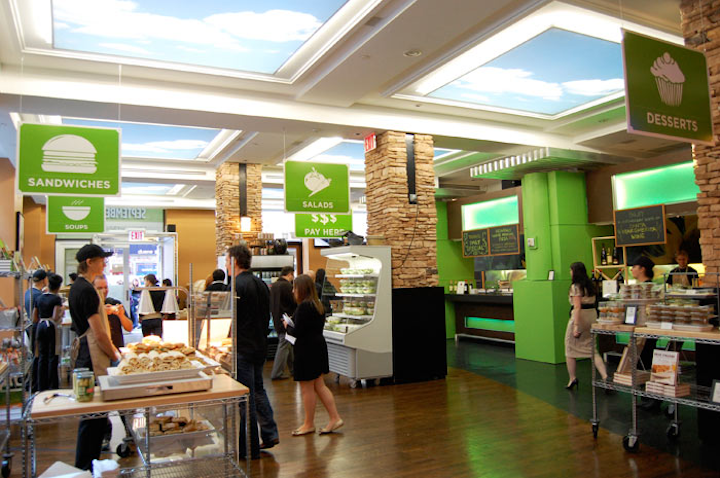 Photo: Alison Whittington for BizBash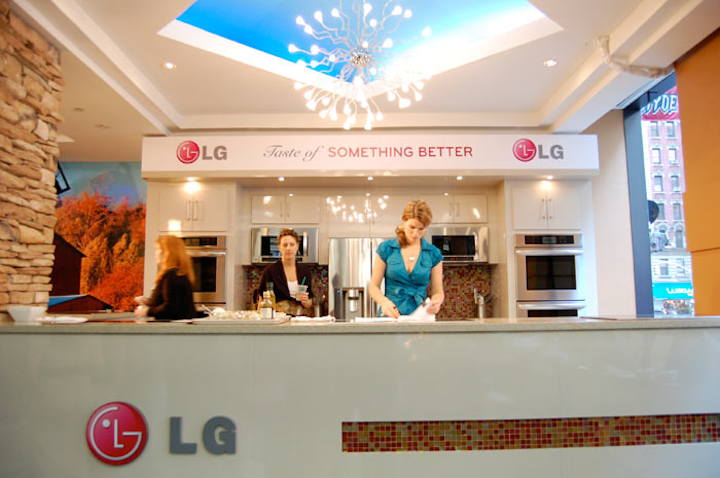 Photo: Alison Whittington for BizBash
Photo: Alison Whittington for BizBash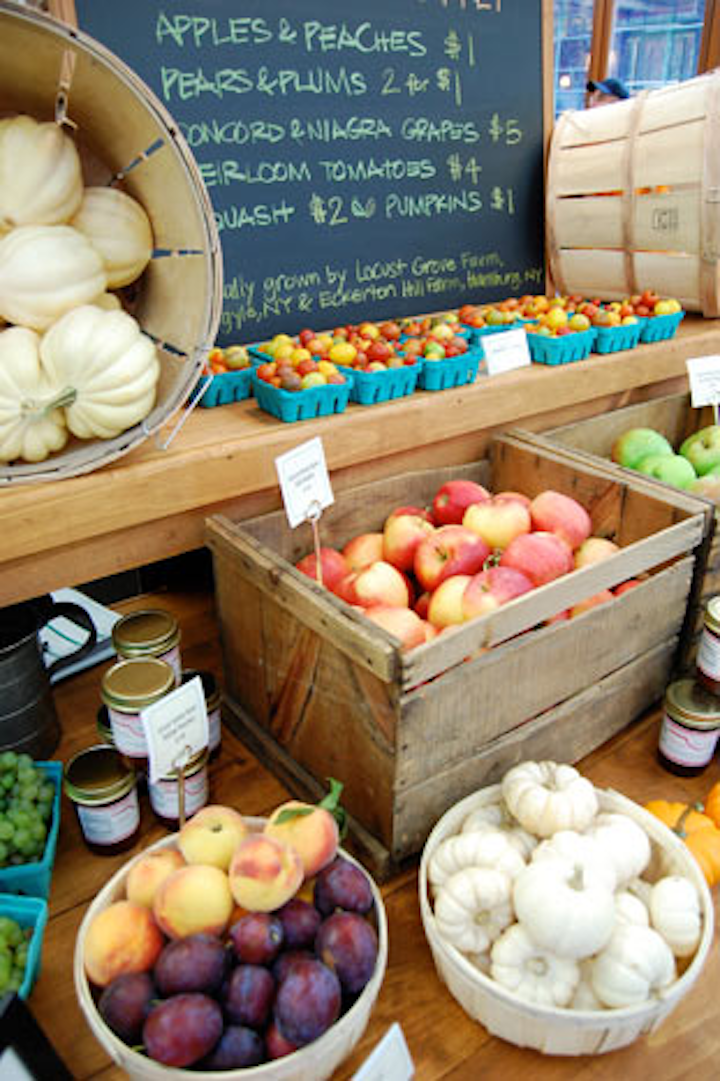 Photo: Alison Whittington for BizBash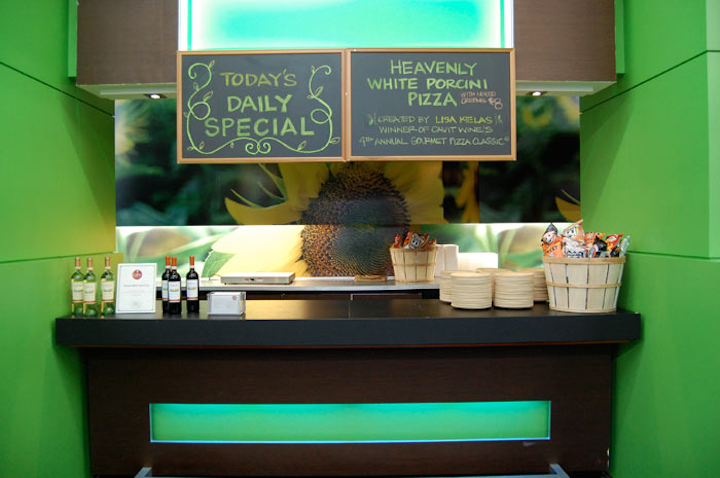 Photo: Alison Whittington for BizBash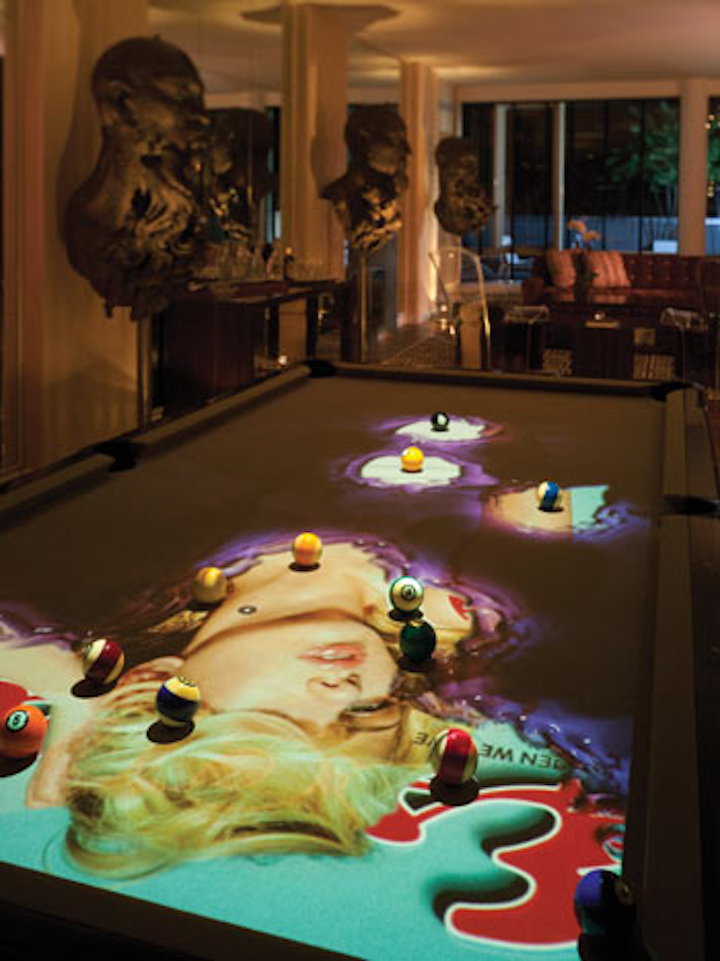 Photo: Zach DeSart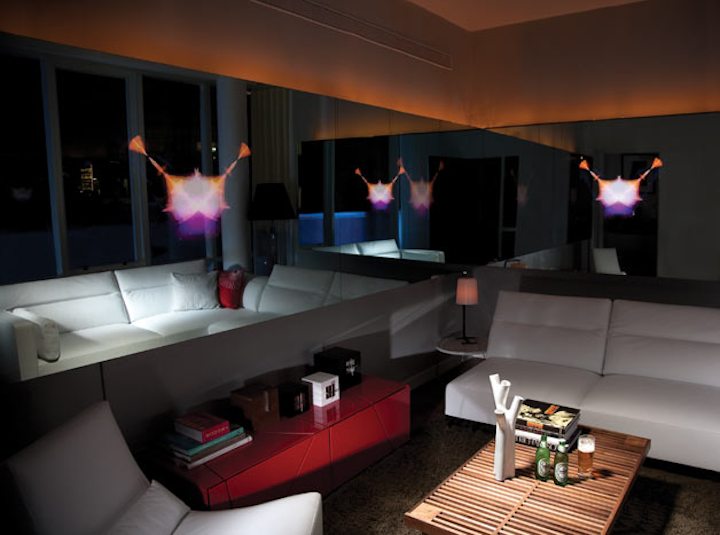 Photo: Zach DeSart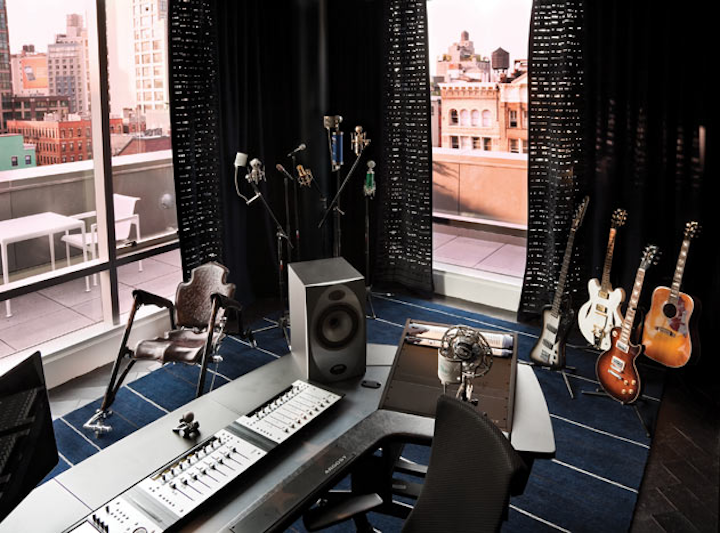 Photo: Zach DeSart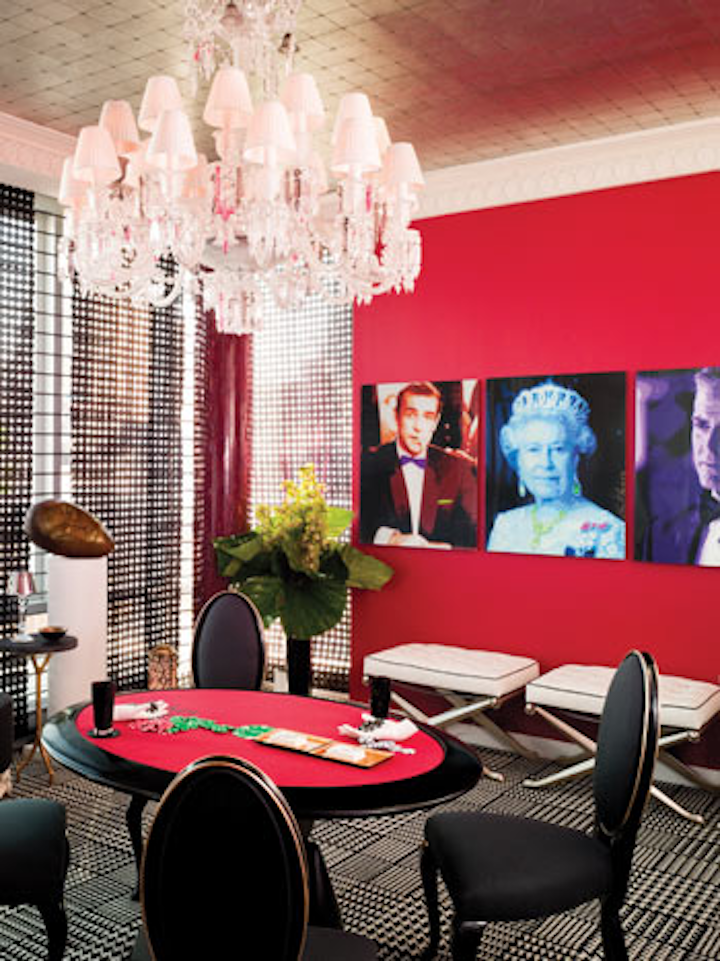 Photo: Zach DeSart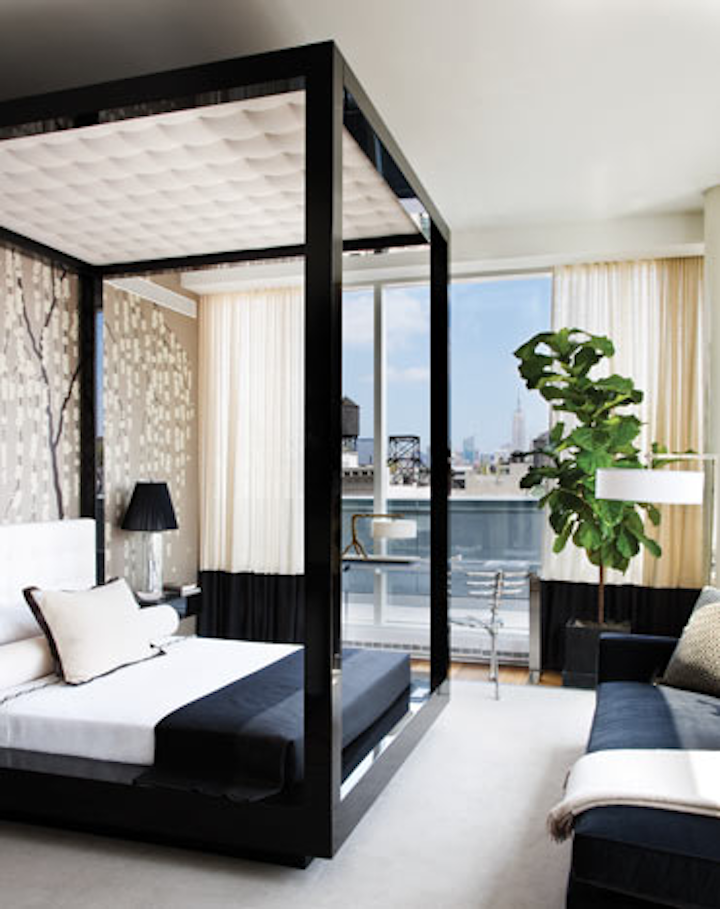 Photo: Zach DeSart
Featured Venues/Suppliers: