'Us Weekly' Incorporates 'Pan Am', Zappos Branding at Stylish New Yorkers Party
September 23, 2011
Us Weekly magazine jumped into the Fashion Week game once again last week, hosting its "25 Most Stylish New Yorkers" party at the of-the-moment Dream Downtown hotel. Reeling in celebrities like Pharrell Williams and Ashanti alongside a slew of The Bachelor and The Bachelorette contestants (and The Bachelorette herself, Ashley Hebert), the evening was decidedly cocktail- and dance-focused, with sponsor integrations functioning as eye-catching decor.
As at  the magazine's Hot Hollywood party this past spring, encouraging guests to engage with the sponsors—albeit subtly—at the event was a key objective for producers. "Our goal is always to integrate sponsors as organically as possible to the overall event," said Us Weekly executive director of integrated marketing Heawon Yoo. "Our baseline is our event aesthetic, and then we come up with ways we can make the sponsors fit in naturally versus existing as individual brand outposts. This being our Fashion Week event, the style quotient needed to be elevated even more."
Yoo and the magazine's Vicky Lopez tapped Caravents to produce the event, which took place at the hotel's open-air rooftop lounge PH-D. Upon arriving, the several hundred attendees were greeted by models in Pan Am stewardess costumes and waiters offering Pinnacle vodka cocktails. The standout drink? Pinnacle's cotton-candy flavor mixed with soda and served with a cotton-candy-topped stir stick. Another cocktail featured Starbucks VIA, one of the event's sponsors. "Sponsors want brand and product engagement," Yoo said. "[For] Starbucks VIA, sampling of the instant coffee was paramount. But given that this was a nightclub atmosphere, we decided to create a specialty Starbucks VIA-tini coffee cocktail that contributed to the party experience."
Inside the party, the "stewardesses" aided guests in taking pictures inside the Pan Am- and ABC-branded photo booth. Zappos, another sponsor, stood out amid the lounge's sleek decor with an acrylic display that housed stilettos and booties and hung from the ceiling. The evening wrapped promptly at 10 p.m., with guests inevitably heading out to yet another Fashion Week party, their Pan Am-emblazoned gift bags in tow.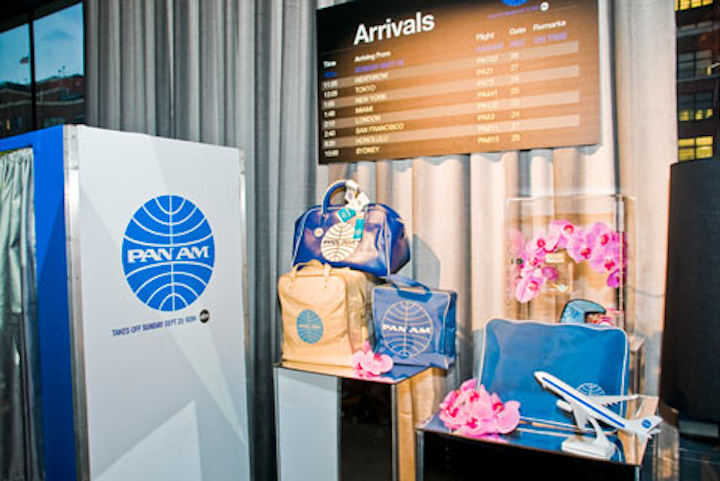 Photo: Zachary Repko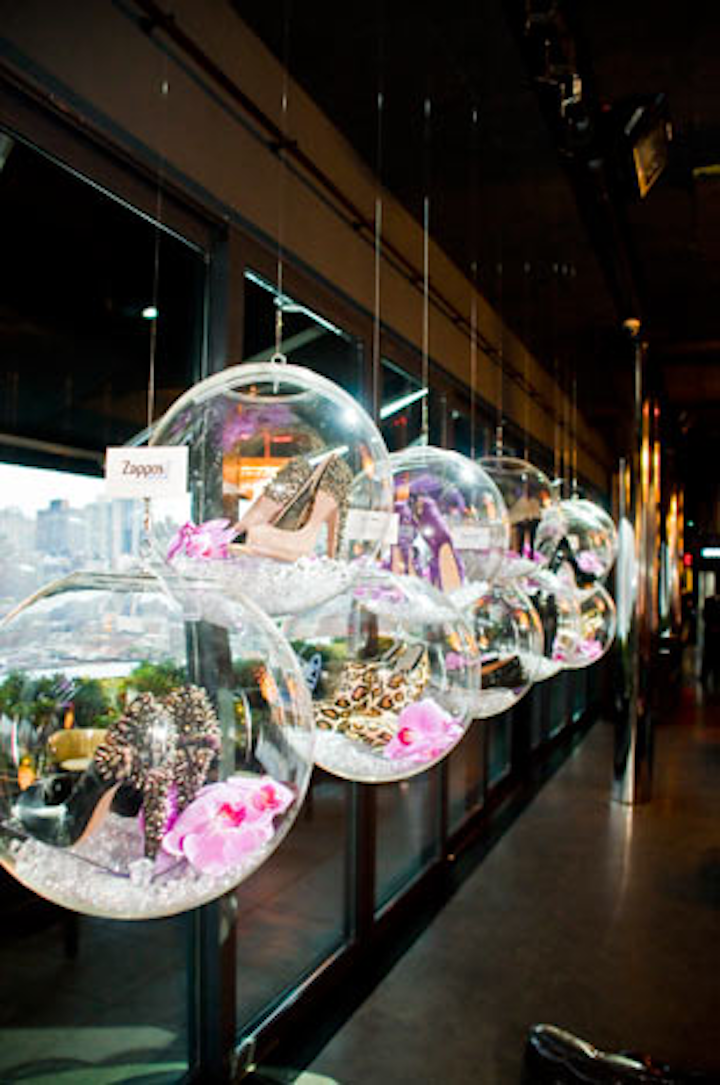 Photo: Zachary Repko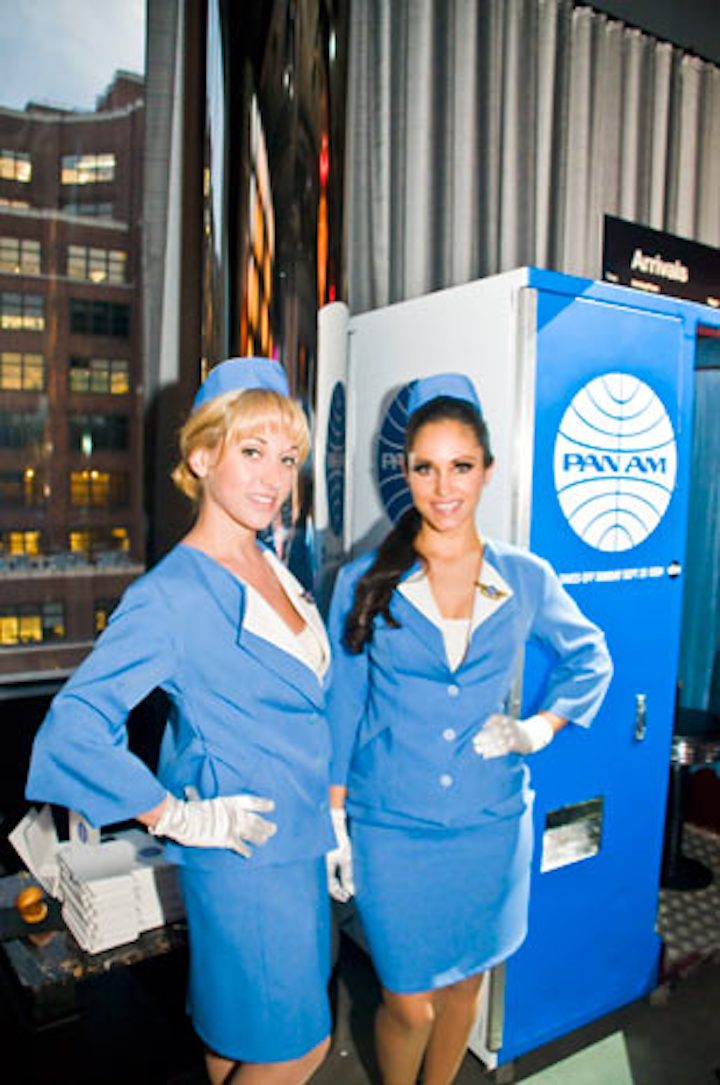 Photo: Zachary Repko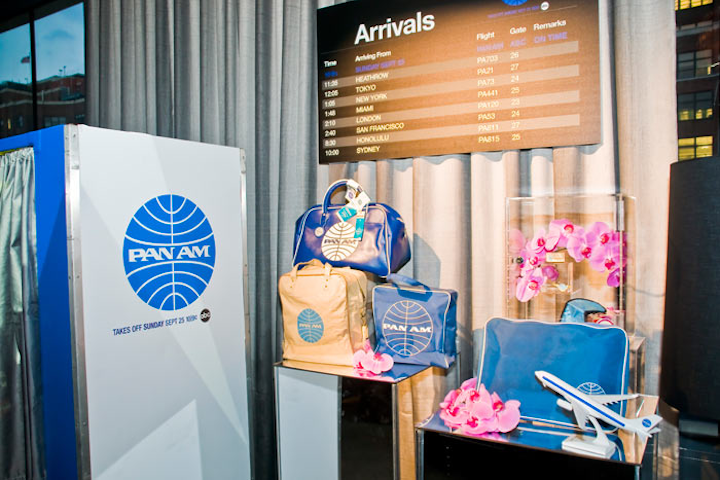 Photo: Zachary Repko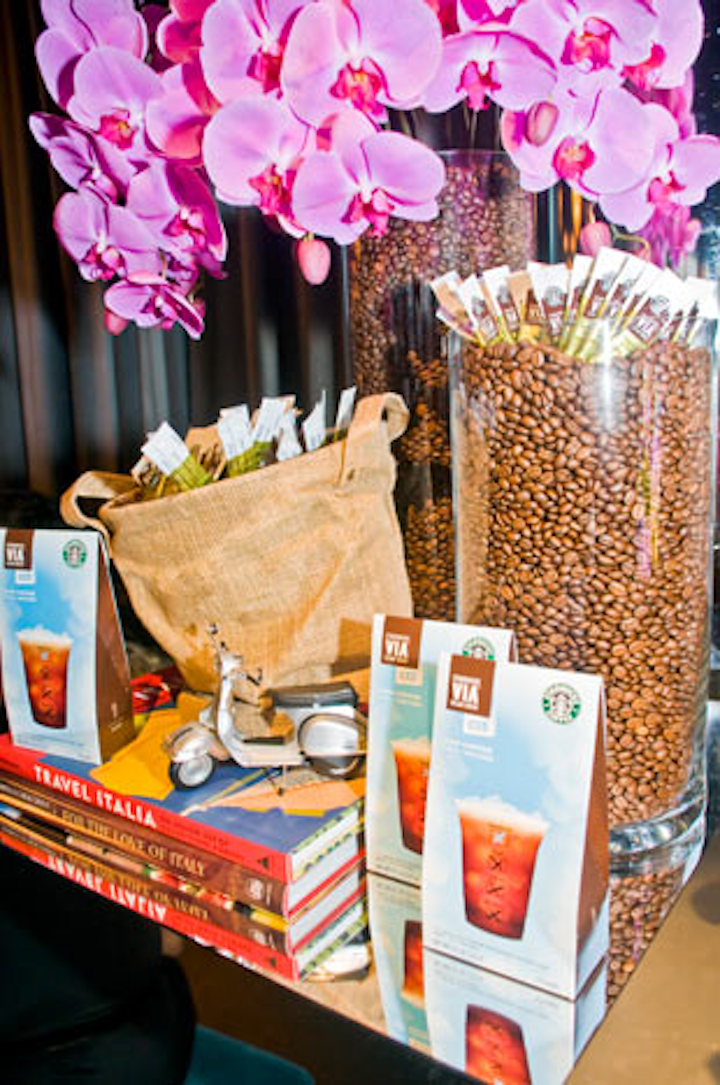 Photo: Zachary Repko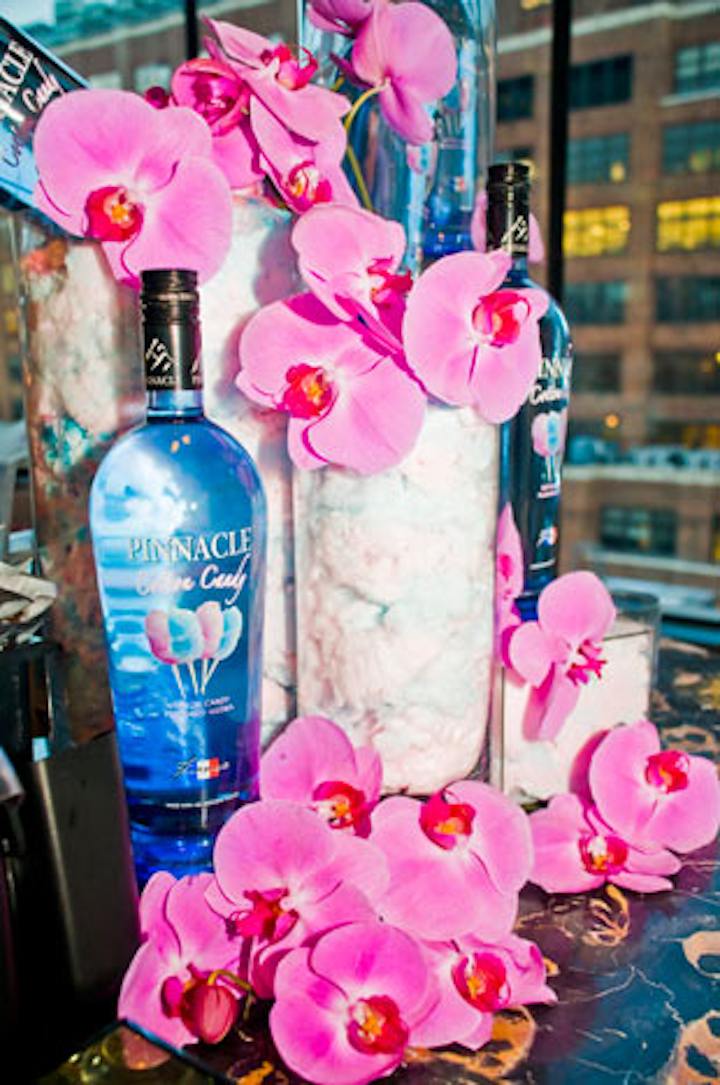 Photo: Zachary Repko
Featured Venues/Suppliers: