Shifting Gears: Behind-the-Scenes at GMC's "Glamping" Campaign
The car company surprised members of the media with a glamorous-camping experiential campaign for the launch of the 2014 Sierra truck.
May 2, 2014
For someone who works at creating immersive experiences, the chance to go camping offers a certain appeal. "[Camping is] really the first immersive environment, without anybody doing anything," says Lacey Hoff, design director at Grand Central Marketing, which brought to life General Motors's glamorous, camping-theme launch of the 2014 Sierra truck. "We spend so much of our time avoiding it, stuck behind our phones."
Perhaps most in need of a reminder to unplug were 30 members of the media invited to luxuriate (while blogging and tweeting) in a California campground last May alongside a fleet of Sierra 1500 Crew Cabs, each with its own Airstream trailer. Editors—from automotive and lifestyle publications including Popular Mechanics and Vanity Fair—would normally show up for a new model's "live drive" to spend time behind the wheel, dine at a restaurant, and sleep in a hotel. "Most live drives, I think, are pretty boring," says Haley Price, the account director at Grand Central Marketing's Los Angeles office.
So it was in the spirit of the unexpected that Joe LaMuraglia, then-General Motors's communications director, and Kelly Wysocki, the General Motors product communications manager, asked Grand Central Marketing to evoke the Sierra's upscale qualities with a glamorous camping, known as "glamping," program. Editors were even allowed to bring a guest to the two-night experience, executed in three waves over the course of a week. Hoff and Price spent three months refining concepts to General Motors's vision, which culminated the day before the first session during a test run for company representatives. "My first reaction to a pick-up truck is, 'Great, you're gonna be stuck helping your friends haul furniture,'" Hoff says. "But Joe and Kelly really imparted on us that the purpose of this event was to show people what kind of lifestyle they can have with a Sierra."
General Motors positions its premium Sierra brand to buyers who can afford, for example, to capitalize on the truck's towing capabilities with an outfitted Airstream. The 23-foot trailers became the editors' bedrooms once they completed towing training at Camarillo Airport outside Los Angeles and made the scenic 69-mile drive up the Pacific Coast Highway to Santa Barbara. Grand Central Marketing turned two campsites at El Capitan State Beach into a tented-and-floored base camp complete with furniture, hammocks, and activities. For camping-chic inspiration, Hoff drew largely from her own experiences with plein air luxury, like large-scale farm-to-table dinners produced in the middle of a field by the aptly named Out Standing in the Field. Mid-century modern chairs were removed, while an Etsy-based artist in Virginia was commissioned to turn the bed of the truck into a signature bar. ("We actually still use it," Wysocki says. "The bar was just at an auto show, a dealer event, and an engineering program.") But the biggest hit with editors turned out to be a cornhole tournament area customized with tire treads and Astroturf—next to the bar.
"Smart move for GMC to do something different to introduce the 2014 Sierra to the motor press," Sue Meade wrote in her review for Car Lady News, "because the truck really isn't that much different." General Motors wasn't the only one taking note of Grand Central Marketing's surprising approach to projects. Allied Integrated Marketing acquired the agency in November 2013 as its new experiential division, Allied Experiential.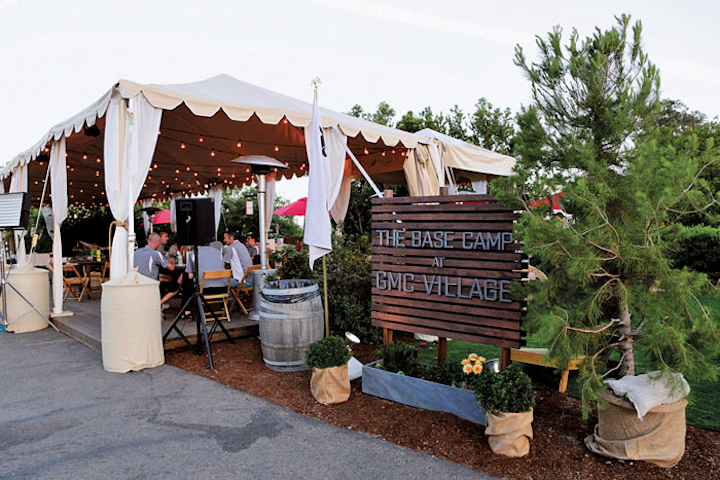 Photo: Courtesy of Grand Central Marketing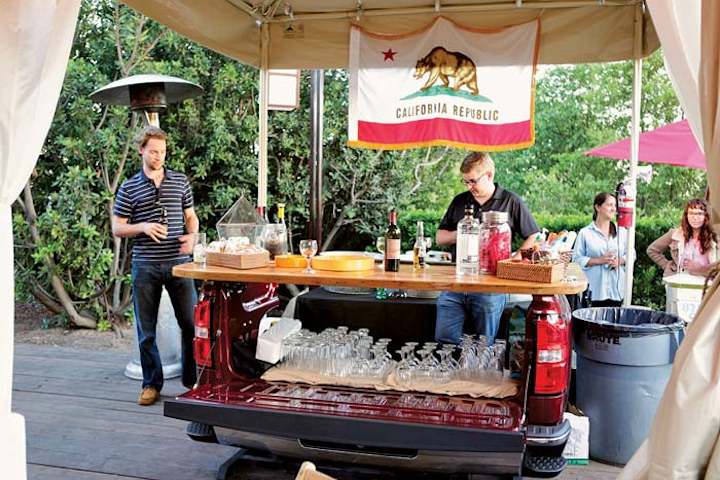 Photo: Courtesy of Grand Central Marketing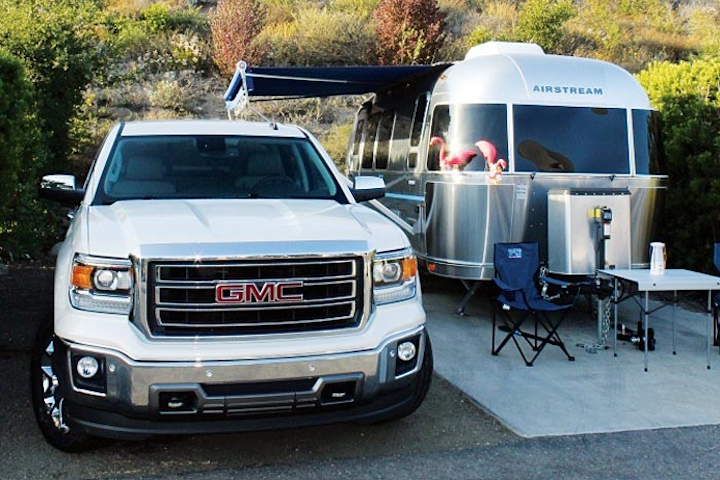 Photo: Courtesy of Grand Central Marketing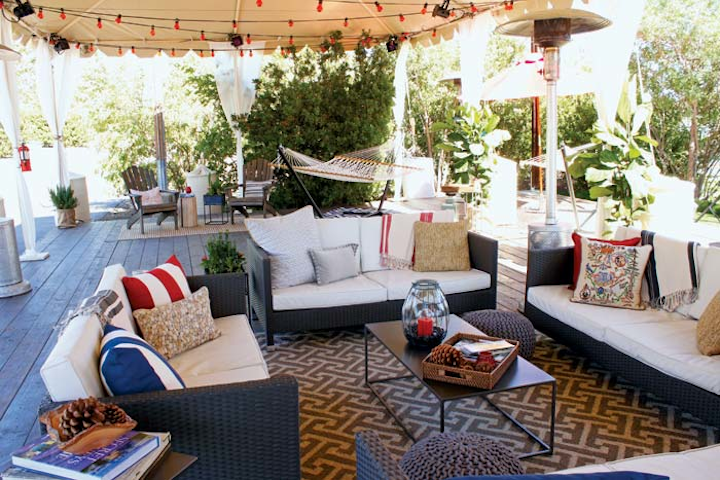 Photo: Courtesy of Grand Central Marketing
Featured Venues/Suppliers: