Why HBO Created an Exhibit of Actual Diary Entries
The cable network celebrated the power and diversity of the female narrative with a Women's History Month exhibit, showcasing real diary entries through art, video, and audio installations.
March 27, 2019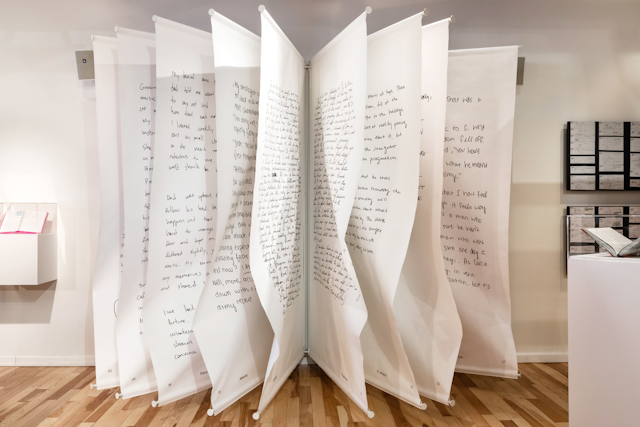 "We wanted to create a multimedia exhibit that felt respectful, but also interesting and artistic," said Lichtenstein. Installations including a large book were created to preserve the handwriting that made each entry unique.Photo: Courtesy of HBO

NEW YORK—Most people would cringe at the thought of someone reading their diary. But for Women's History Month, HBO staged a pop-up that celebrated the diversity of the female narrative by showcasing diary entries of real women.
HBO's the Inspiration Room, which took place March 18 to 24 at a vacant space in New York's SoHo neighborhood, featured diary entries in large-scale art installations, audio recordings, compilation books, and readings on film, performed by actresses on HBO series, including Angela Sarafyan (Westworld), Poorna Jagannathan (The Night Of), and Dominique Fishback (The Deuce).
The exhibit was a continuation of HBO's Because of Her campaign from 2018, which spotlighted women creators behind many of the network's shows. Dana Lichtenstein, director of consumer marketing, brand, and product for HBO, said for Women's History Month, the network wanted to create a space that honored the authentic female narrative.
"Our brand has a long history of bringing female characters to life in a way that is honest, relatable, and celebrates their complexities," Lichtenstein said. "In an effort to continue supporting women and their unique, unedited stories, we created this space to amplify real women's stories through the one medium where they have historically been able to share their innermost thoughts: their diaries."
Women could submit entries through HBO's custom landing page, as well as through the websites of pop-up partners including TheSkimm, Bustle, and The Wing. The network also partnered with nonprofits such as Girls Write Now—an organization that mentors underserved young women to find their voices through writing—to help spread the word about the event. Lichtenstein said the network received several hundred stories and diary and journal entries that spanned eras from the 1800s to the present day. HBO received submissions from 40 U.S. states, as well as Washington, D.C., Quebec, London, and India. 
"We wanted to represent the best possible range of life experiences with limited redundancy to maximize the impact," said Lichtenstein. "We sought diaries that showcased the female experience, both in the ways that it's personal and also the ways in which it is universal."
The pop-up was open to the public during the day, and hosted nightly events that tied into the theme. Events included Padma Lakshmi in conversation with Soledad O'Brien; a discussion about bringing the stories of multidimensional women to life featuring HBO writers, hosted by Girls Write Now; a sneak peek of the upcoming Anne Lister drama series Gentleman Jack; storytelling events and discussions hosted by TheSkimm, Bustle, and The Wing; and the final night, which invited 11 women who contributed their diary entries to read them aloud.
"We anchored each night around a theme—power, visibility, fear, and exhilaration—that we thought was reflective of the female experience and would lead to honest and inspiring conversations," said Lichtenstein. "It was also really important to us that there was an evening solely focused on giving back and inspiring the next generation of female storytellers." 
To create the Inspiration Room, HBO partnered with advertising agency Wieden & Kennedy New York, along with M Crown Productions and Studio Butch, both of which handled design and production elements.
Scroll down to see how individual entries came to life.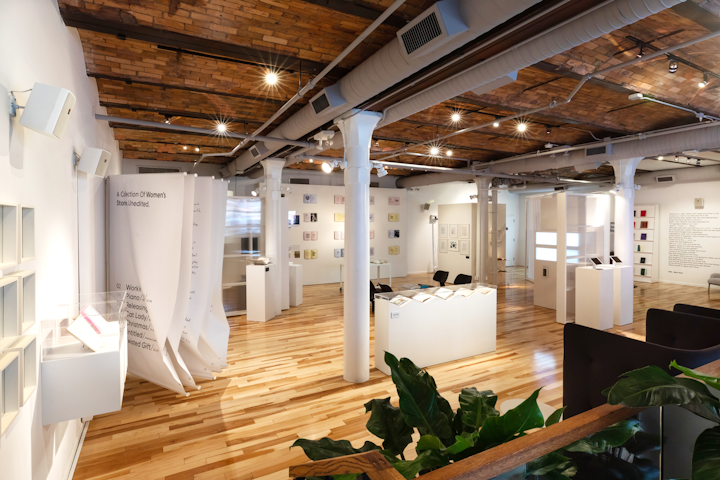 Photo: Courtesy of HBO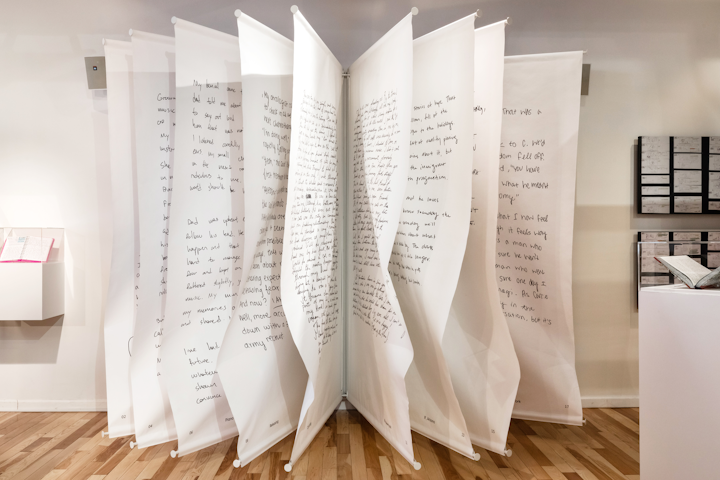 Photo: Courtesy of HBO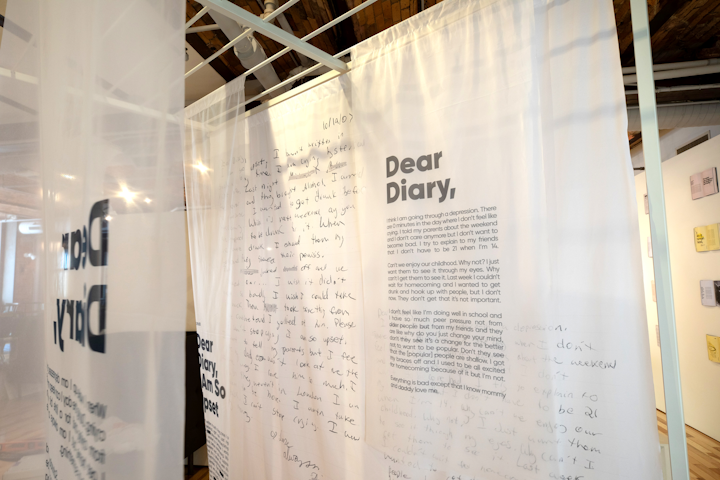 Photo: Courtesy of HBO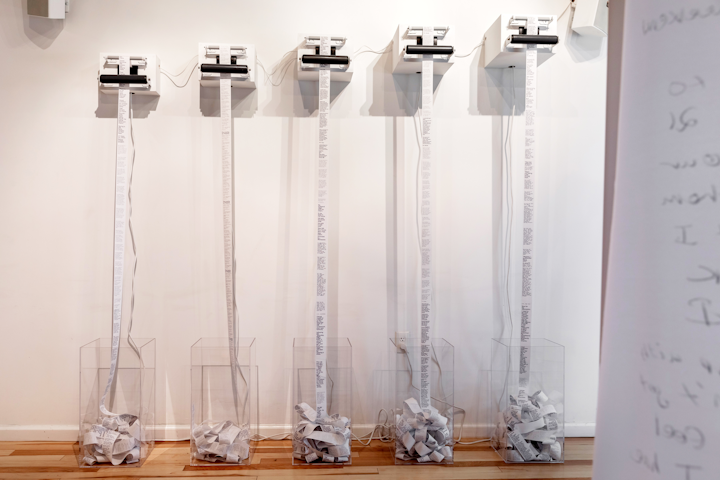 Photo: Courtesy of HBO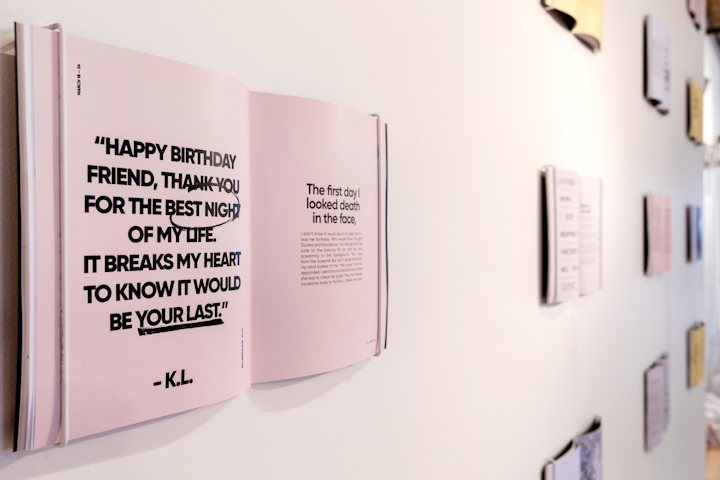 Photo: Courtesy of HBO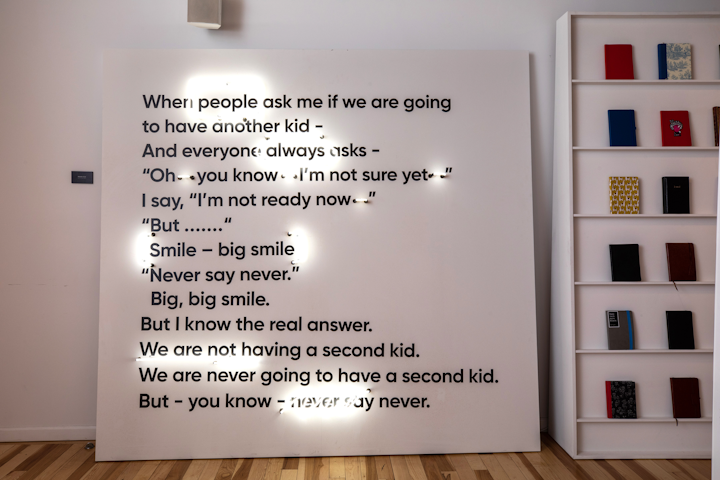 Photo: Courtesy of HBO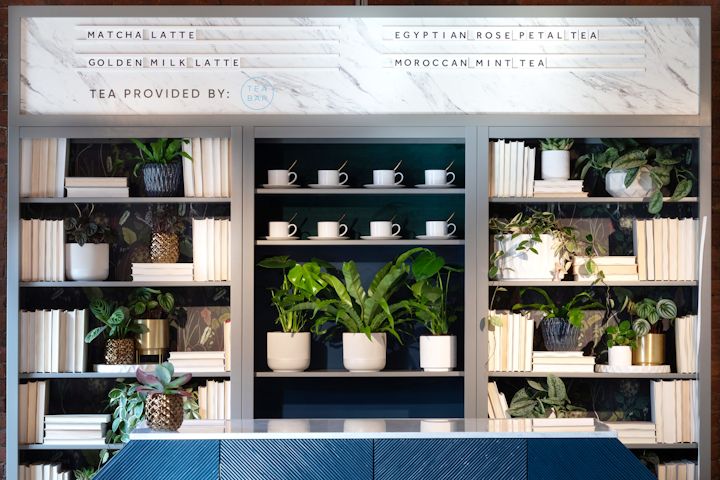 Photo: Courtesy of HBO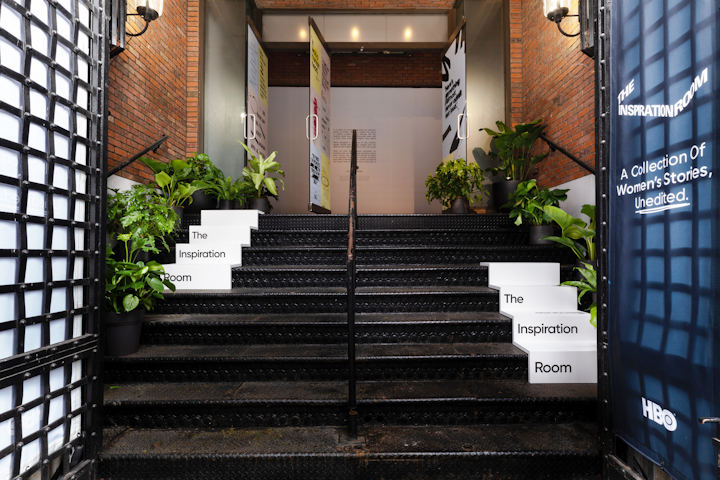 Photo: Courtesy of HBO