TED 2019: See 20 Ideas on Engaging Attendees On and Off the Main Stage
The conference brought the theme of "Bigger Than Us," to life with tech-infused experiences, local artwork, and activations from partners including Brightline, Marriott, and Gatorade.
May 1, 2019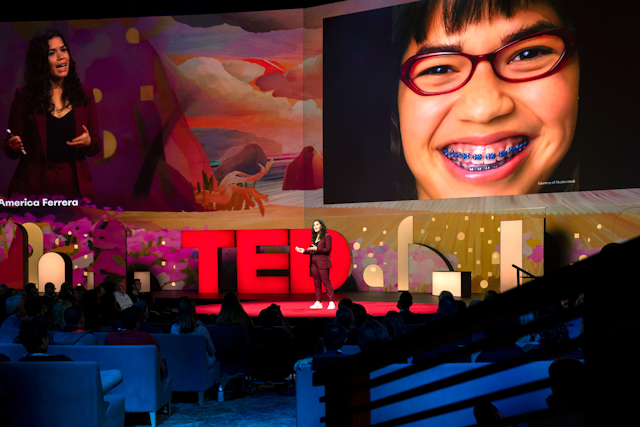 The conference featured high-profile speakers pulled from various industries, including America Ferrera. The Ugly Betty actress discussed the ups and downs of her experience getting cast in roles, and the need for diverse representation in film and television.Photo: Marla Aufmuth/TED

VANCOUVER—The TED conference is known for delivering a slate of diverse speakers and innovative sponsor activations for attendees, and this year's event was no different. The annual conference, which took place April 15 to 19, revolved around the theme "Bigger Than Us," which was highlighted by big ideas, discoveries, and insights. The theme was the overarching focus of the 12 main stage sessions of the conference's signature 18-minute talks; other events included TED Fellows sessions and a live podcast recording; and numerous sponsor activations and social experiences at the conference's Vancouver Convention Centre headquarters.
Lisa Choi Owens, chief revenue officer and head of global partnerships for TED, explained that a company's enthusiasm about the conference theme—and its overall interest in TED and its mission—is what dictates choosing partners for the event each year.
"The baseline is finding partners who have that mission alignment. We want a healthy, aligned partnership where intentions match," Owens said. "Outside of making sure it makes logistical sense, we make sure it's additive to the experience. It can't just be a booth with pamphlets. We want activations to have multiple layers and engage multiple senses. This actually gives them the opportunity [to create] a new experience."
A prime example, Owens noted, was an activation produced by Brightline Initiative, which is a coalition led by the Project Management Institute and other global organizations dedicated to helping executives bridge the gap between strategy design and execution. The activation featured three different gates in the convention center that posed a daily question for attendees, inspired by a talk. When attendees walked through one of the doorways, answers were registered and results were digitally displayed at the Brightline social space.
"This was a living, breathing experience that was vibrant and changed all day. As you walked by, you saw how people were feeling," said Owens. "But they also had a digital display. It was a visual mood board of how people were feeling about a talk."
Other brands that had new physical experiences at TED this year included Dropbox, DuPont, Gatorade, and the Macallan. And Marriott, which has had a partnership with TED since 2016, provided a branded space for guests to unwind and network, as well as offer them amenities, food, and drinks that aimed to cater to a guest's particular state of mind.
TED's ongoing partnership with Marriott is an example of how sponsor activations at the conference go beyond simple transactions, explained Owens. The three-year partnership has included offering select TED Talks via guest room televisions and TED Fellows salons at properties worldwide. New for this year, Marriott live streamed TED2019 main stage talks to 12 properties and introduced its first TED Masterclass through the Marriott Bonvoy Moments program.
"Marriott obviously provided a beautiful space, but it had small details [that ensured] we were consistent across the entire partnership. The approach was something that pulled a thread all the way through," said Owens. "The key takeaway is that the conference is only a portion of our relationships. We take what we've learned from partners creating experiences at the conference and bring them to Marriott Hotels, or custom events such as our Brightline Initiative speaker series. When we say mission aligned companies, we find that rings truer when we go outside of just a particular activation."
See some of the major highlights from partner activations, social spaces, and the main stage at TED2019: Bigger Than Us below. 
TED Entrance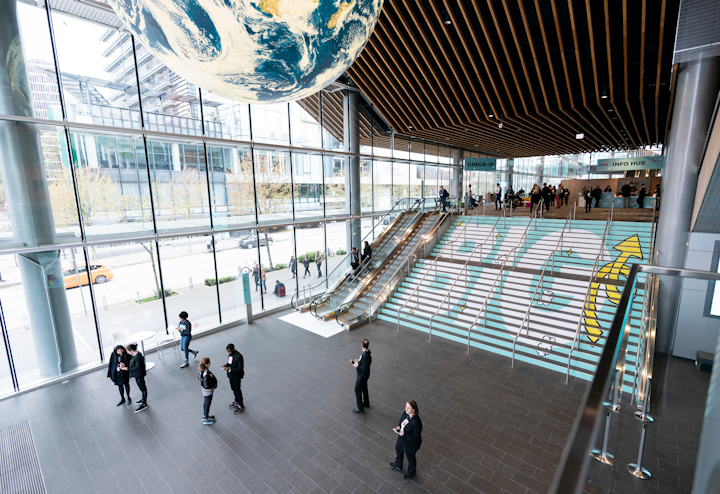 Photo: Dian Lofton/TED
TED Main Stage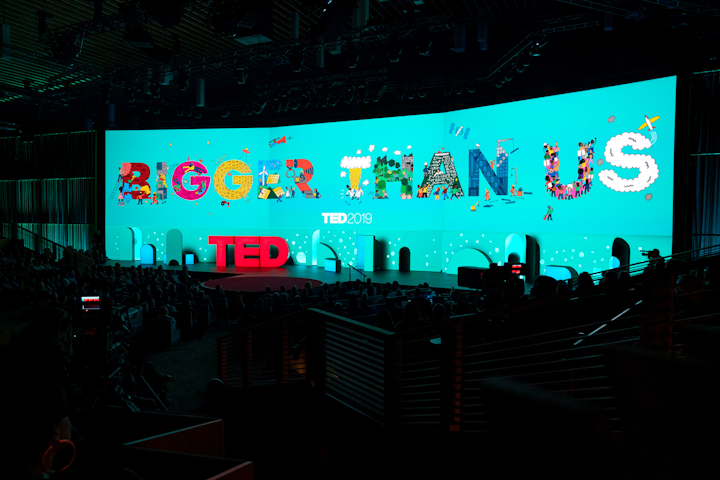 Photo: Marla Aufmuth/TED
TED Main Stage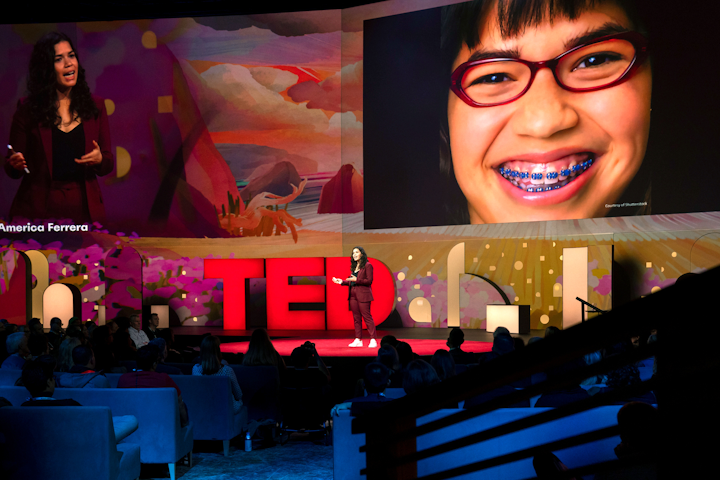 Photo: Marla Aufmuth/TED
Pollution Pods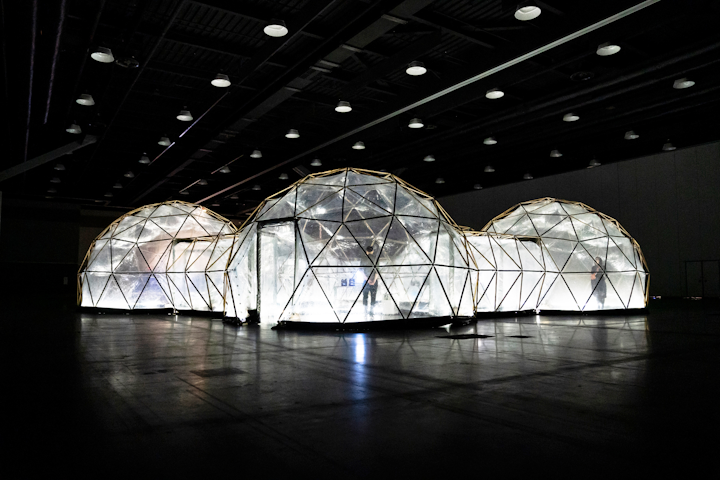 Photo: Marla Aufmuth/TED
Steelcase Exhibit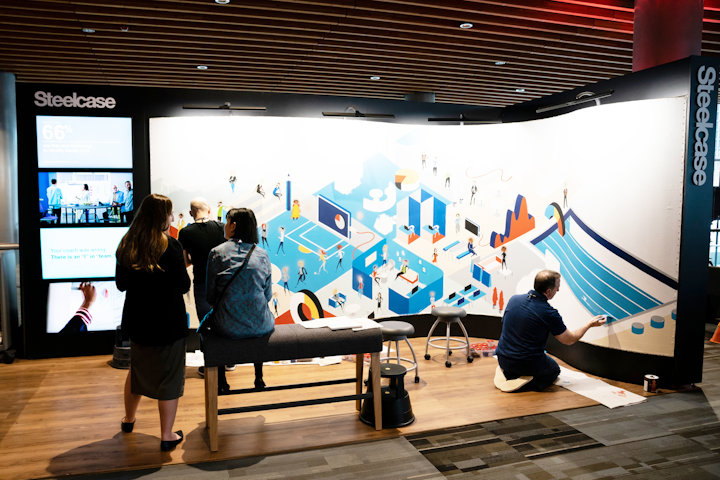 Photo: Ryan Lash/TED
Steelcase Exhibit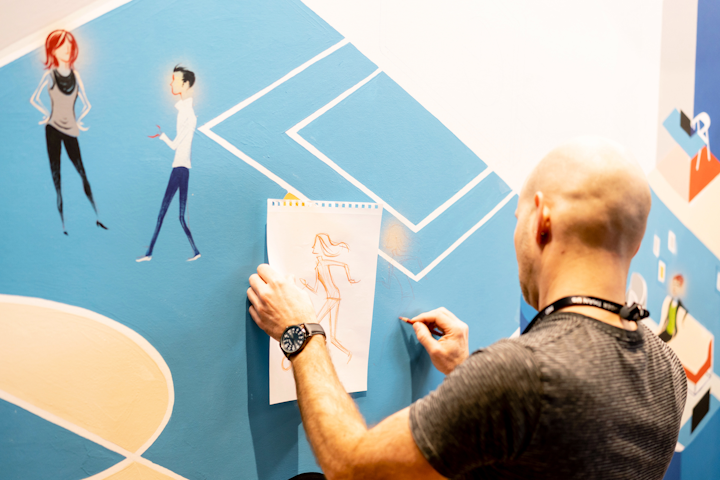 Photo: Marla Aufmuth/TED
Brightline Initiative's Turning Ideas Into Action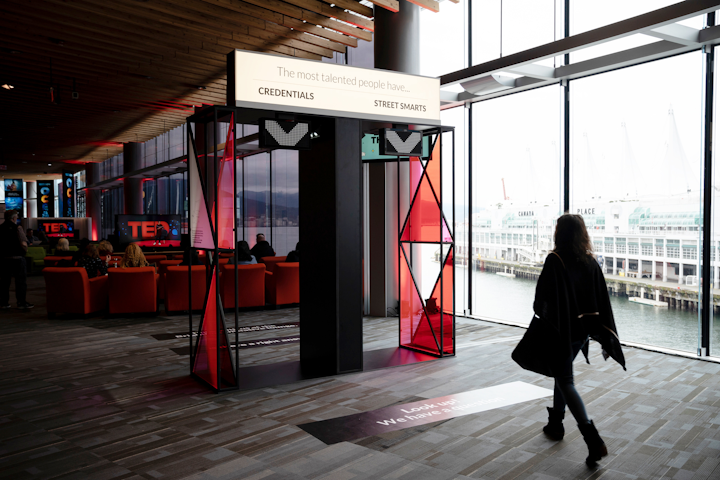 Photo: Lawrence Sumulong/TED
Brightline Initiative's Turning Ideas Into Action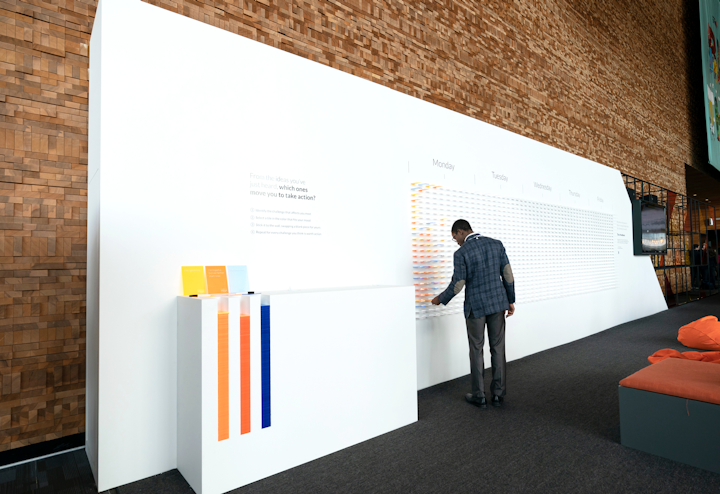 Photo: Dian Lofton/TED
Brightline Initiative's Turning Ideas Into Action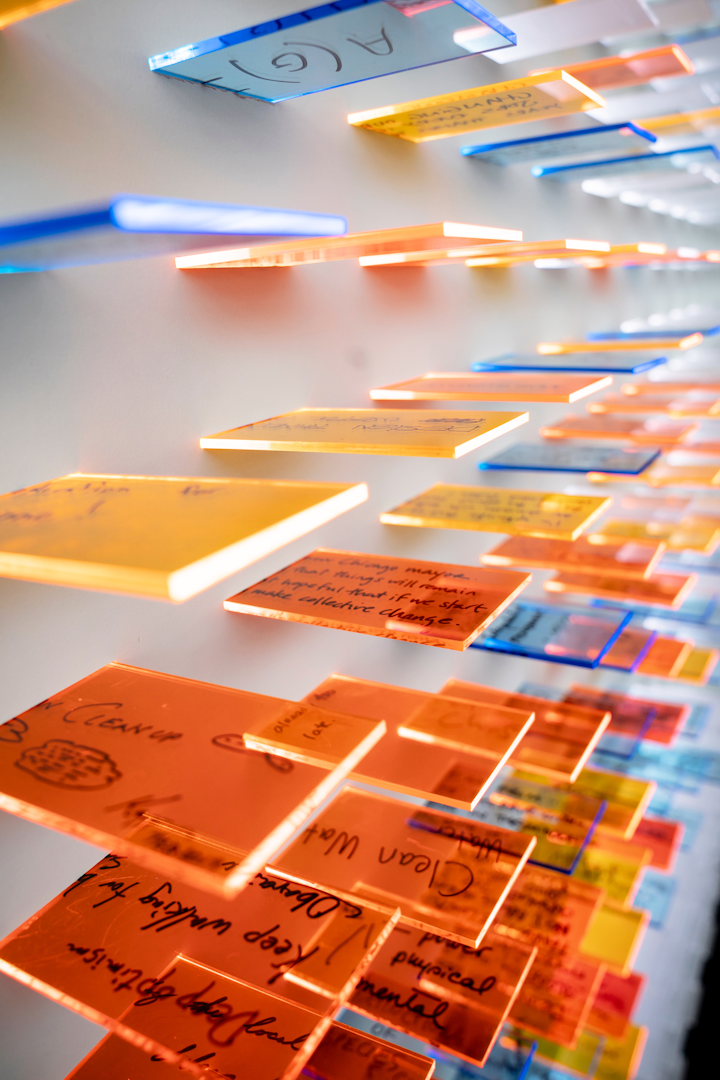 Photo: Lawrence Sumulong/TED
Dropbox's Find Your Flow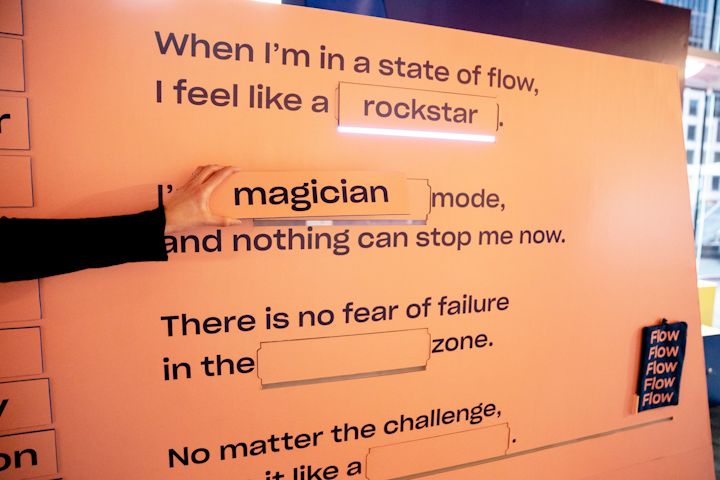 Photo: Marla Aufmuth/TED
Dropbox's Find Your Flow
Photo: Marla Aufmuth/TED
DuPont Experience The Now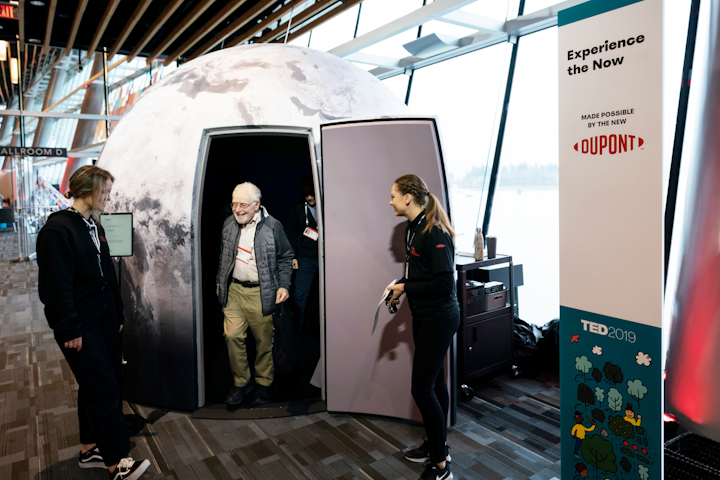 Photo: Ryan Lash/TED
DuPont Experience The Now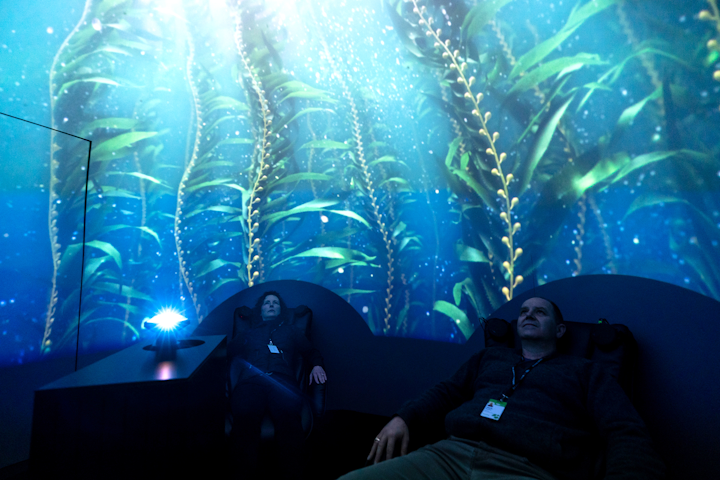 Photo: Ryan Lash/TED
Gatorade's Morning Wellness Activities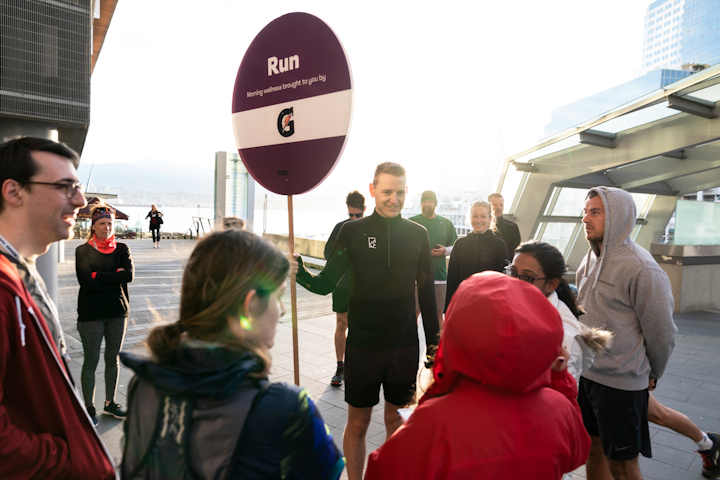 Photo: Bret Hartman/TED
Vulcan Holodome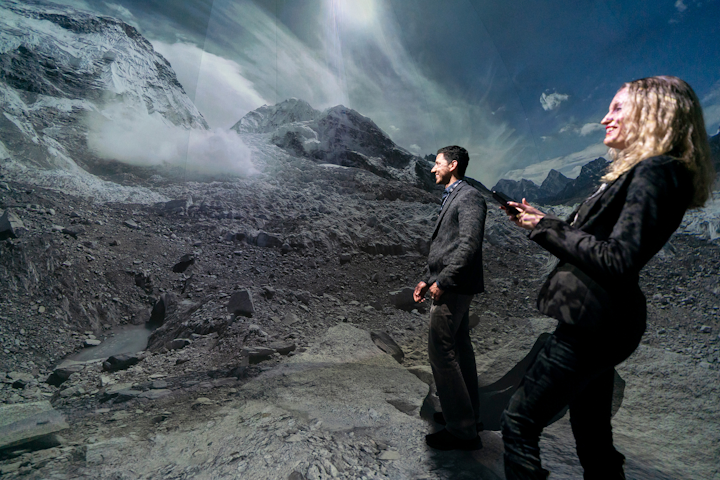 Photo: Dian Lofton/TED
Marriott Hotels Greatroom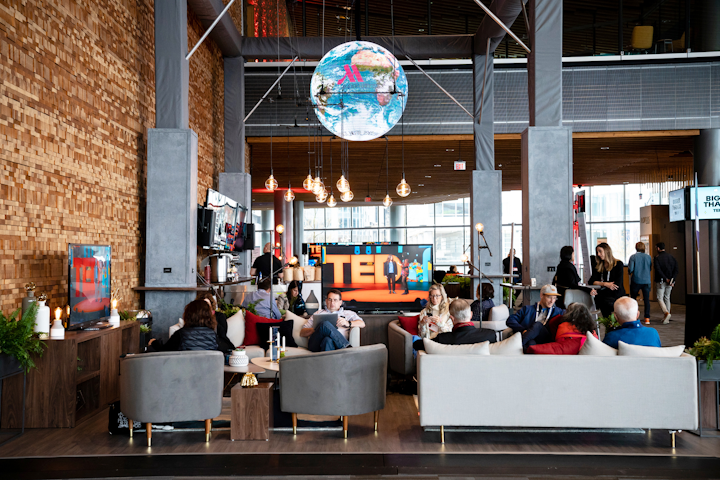 Photo: Marla Aufmuth/TED
TED Bigger Than Us Exhibit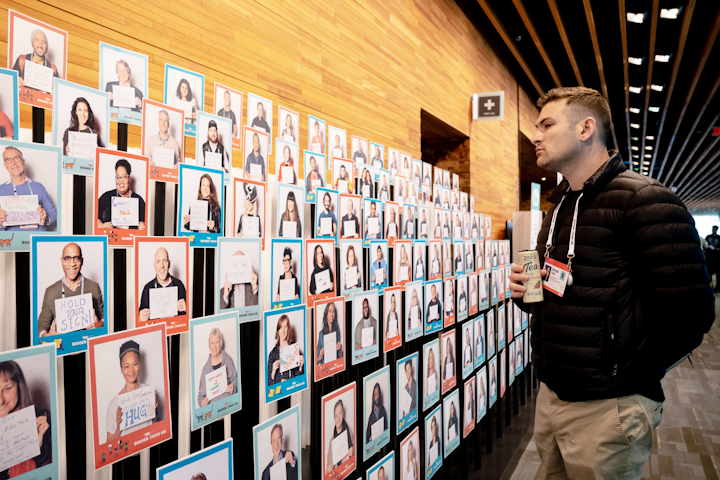 Photo: Marla Aufmuth/TED
TED Vancouver Mural Festival Wall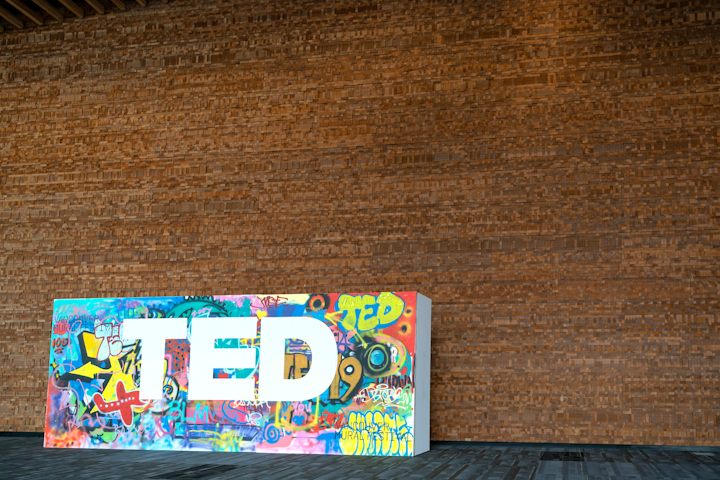 Photo: Dian Lofton/TED
Zena el Khalil's Mantra Matrix Project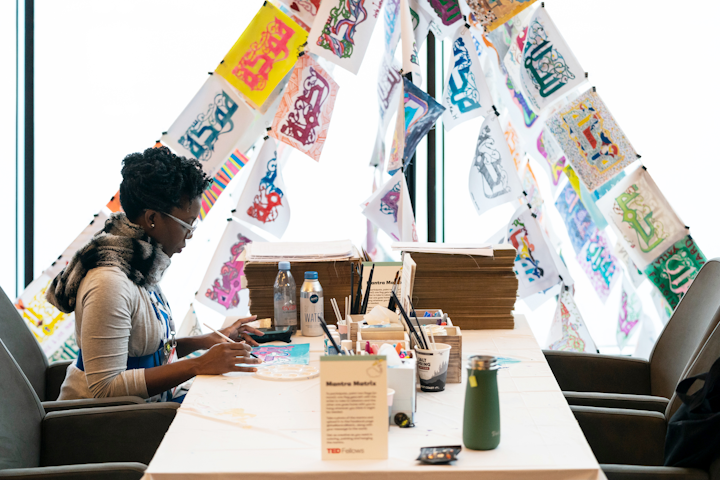 Photo: Ryan Lash/TED
The Macallan Hideaway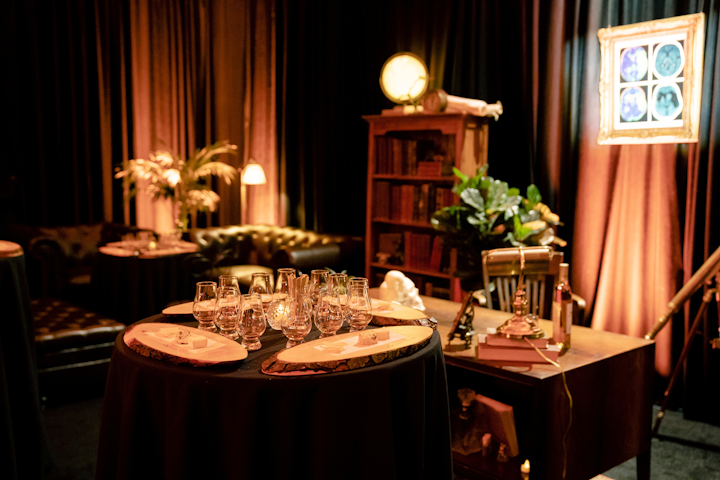 Photo: Marla Aufmuth/TED