Rain Tactics, Ticketing Strategies, and New Successes from the 2020 South Beach Wine & Food Festival
Debut ticket bundles, a new title sponsor, and other event highlights from the epic wine and food fête.
March 2, 2020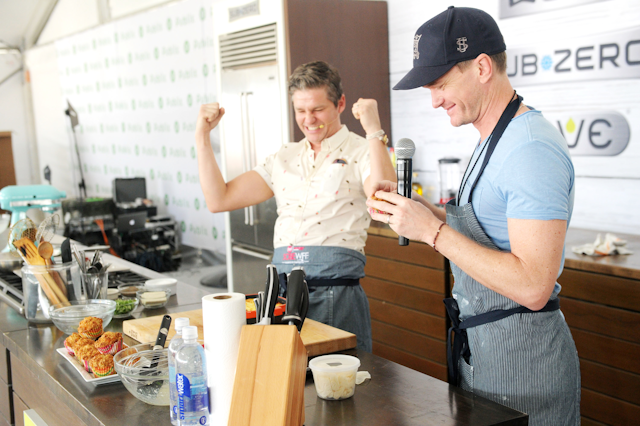 David Burtka and Neil Patrick Harris delivered an animated culinary demonstration at the Grand Tasting on Sunday afternoon.Photo: World Red EyeMIAMI/SOUTH FLORIDA—More than 65,000 attendees flocked to South Florida—from the Design District and South Beach to Fort Lauderdale and Hallandale Beach—for the 19th annual Food Network & Cooking Channel South Beach Wine & Food Festival presented by Capital One. Ticket sales to more than 100 events from February 19 to 23 allowed the festival to raise more than $1.2 million for its longstanding beneficiary, the Florida International University Chaplin School of Hospitality & Tourism Management.
"We had a great year, including many new events," said festival director Lee Schrager. Thanks to creative, sold-out ticket packages, a dedicated event team that weathered more than one storm, and an engaging new presenting sponsor, the festival enjoyed multiple victories in 2020.
Successful Ticketing Packages 
A new and popular general admission build-your-own bundle option allowed attendees to choose between three events to save 20 percent, or four events to save 30 percent. "Our goal is always one thing: to move tickets, period," Schrager said. "People will buy more if they can pay less."
Another new initiative, the Wine Lovers Package, sold out. It included a three-night stay at Nobu Hotel Miami Beach and two tickets to wine-centered events, including seminars and Wine Spectator's Best of the Best. The package was part of an expansion of programming with the hotel, sister property Eden Roc Miami Beach, and Malibu Farm Miami Beach restaurant, that has varied from wine seminars to chef dinners, pool parties, and master classes. "We have strategically worked with the festival on hand-selecting events that are perfectly paired with each hotel, and the restaurant," said Michael Chin, general manager of the hotels.

New Presenting Sponsorship Perks 
Capital One—already the presenting sponsor of the New York Food & Wine Festival—became the new presenting sponsor this year, taking the spot from Mastercard. "Our customers are passionate about enjoying memorable dining experiences with family and friends," said Lauren Liss, vice president of U.S. Card at Capital One.
The sponsorship provided preview access to signature events, 15 percent off select tickets, priority entry and reserved priority seating at the Grand Tasting, and four cardholder-only dinners and master class options. Once inside the events, cardholders also had access to Capital One lounges that featured mixology mini-classes and swag, like a leather coaster that could be customized on the spot and the chance to be featured in a live food and caricature mural over the course of the Grand Tasting.
"We worked closely to present one-of-a-kind moments at each touchpoint, and ensured we kept the experience authentic," said Bryan Icenhower, executive vice president of client management at 160over90, which worked with Capital One on the activations. "It was rewarding to do something in the community alongside a brand who holds the same standards for top-notch, memorable experiences."
Rain or Shine, the Show Went On
Rain showers and storms threatened to derail programming, but the event team, including partners such as Cream—Culinary Related Entertainment and Marketing—had contingency plans. "Quick-passing showers are the norm in South Florida," Cream president and founder Randy Fisher said, "and short of protecting food and equipment, we typically ride it out and allow Mother Nature to run her course."
While tented programming provided shelter, several events were impacted by the downpours. Thursday night's Tacos After Dark saw attendees—and chefs with taco platters—running for cover toward the Loews Miami Beach Hotel pool cabanas more than once, while Saturday's Rosé Pool Party at Eden Roc experienced a delay, as well as an extension. Events like Buddhas & Bellinis at the Loews and Sips & Dips at the 1 Hotel South Beach were both relocated indoors, while Sandwich Showdown at Hilton Fort Lauderdale Beach Resort had tents installed for added cover. 
"Communicating contingency plans to every department on site helps prevent production chaos and keeps all stakeholders focused on common goals and safety," said Fisher. "Part of the success of this 19-year-old festival is that it is an outdoor, in-the-elements event, and the authenticity of being on the sand, under the stars, and surrounded by nature is an important part of its DNA."
No Coronavirus Impact
According to Schrager, there was no discussion of the coronavirus impacting guests. "We had the strongest last week of ticket sales we've ever had last-minute," he said. "We almost did $1 million in ticket sales alone [during the] last week, and honestly, were not affected by the coronavirus." Baptist Health South Florida, one of the festival sponsors, had a medical center on site to handle health emergencies. "A lot of things have changed in a week," Schrager acknowledged. "We definitely would have had a larger conversation about it if the festival were this weekend."
Burger Bash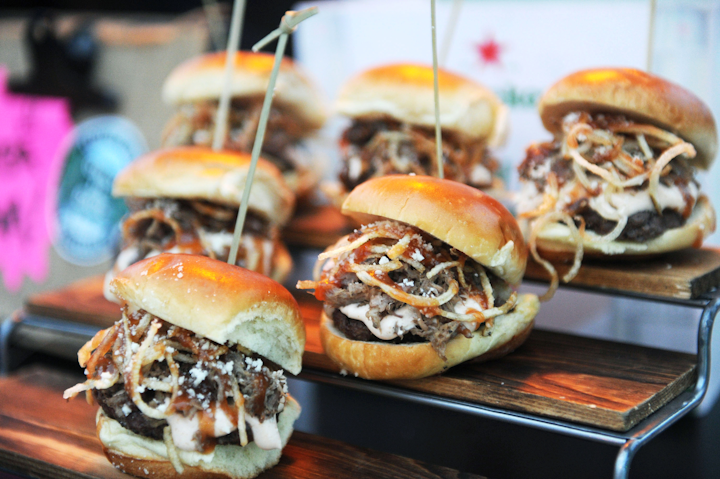 Photo: World Red Eye
Burger Bash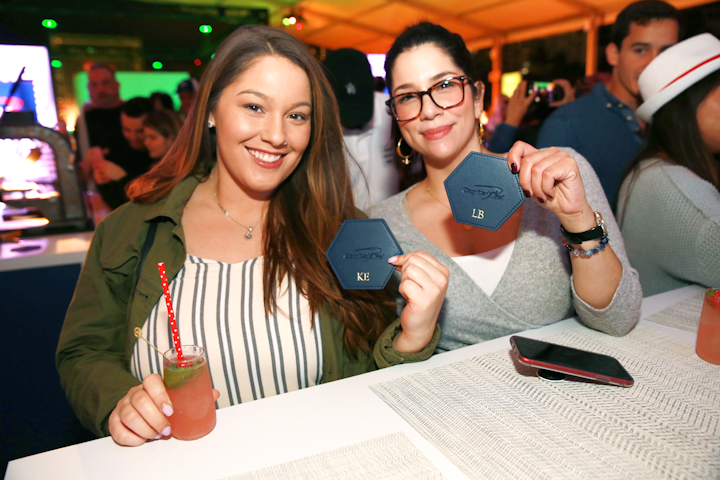 Photo: World Red Eye
Bacardi's Beach Carnival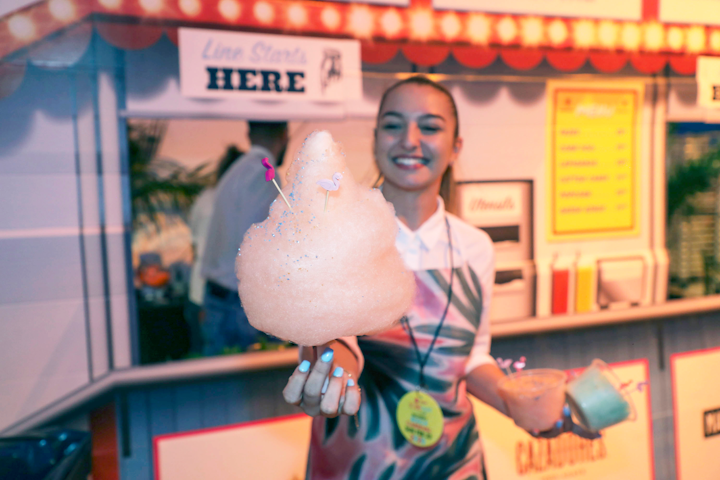 Photo: World Red Eye
Grand Tasting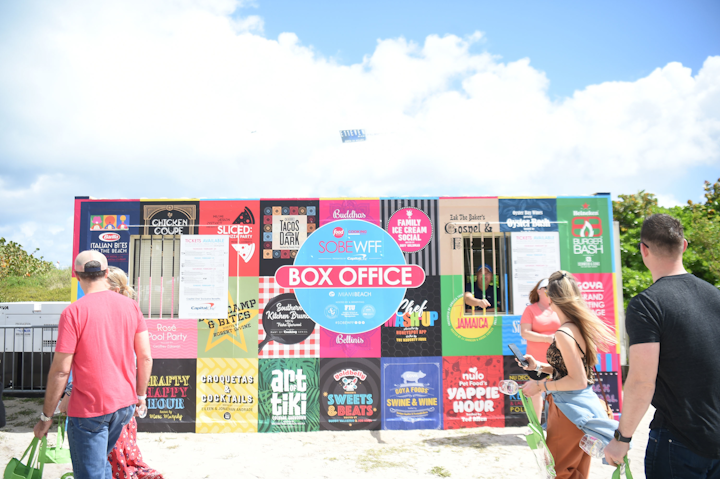 Photo: World Red Eye
Grand Tasting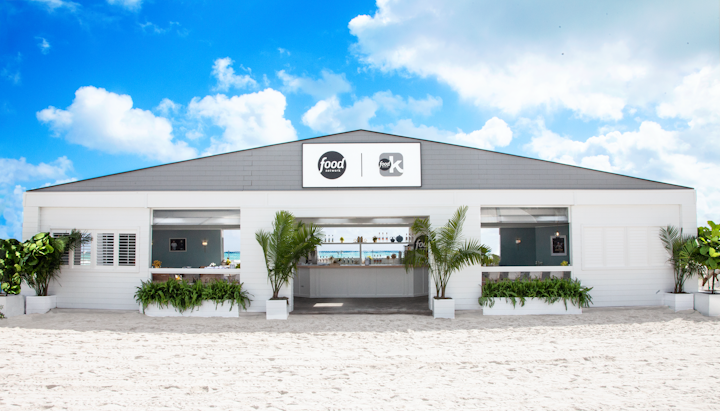 Photo: Courtesy of Chad Hudson Events
Grand Tasting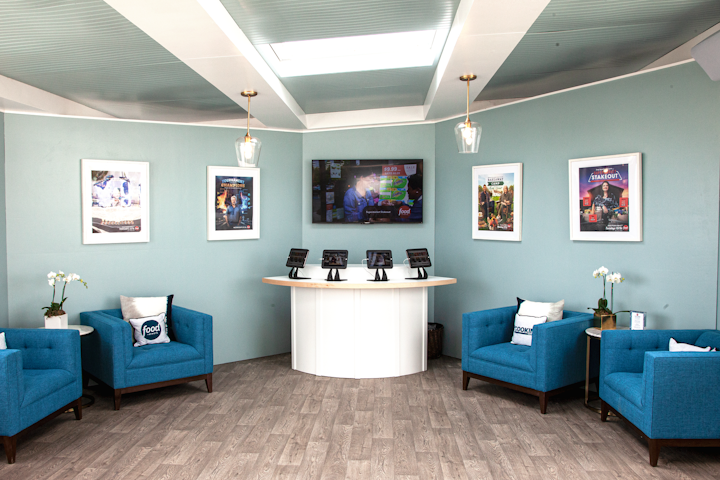 Photo: Courtesy of Chad Hudson Events
Grand Tasting
Photo: World Red Eye
Grand Tasting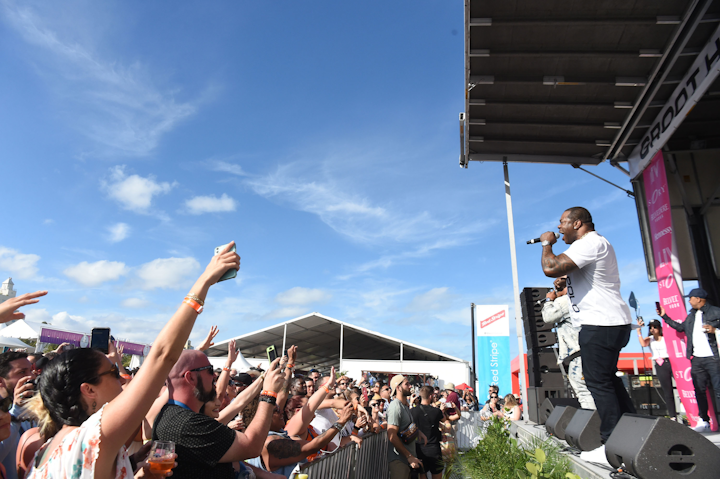 Photo: World Red Eye
Grand Tasting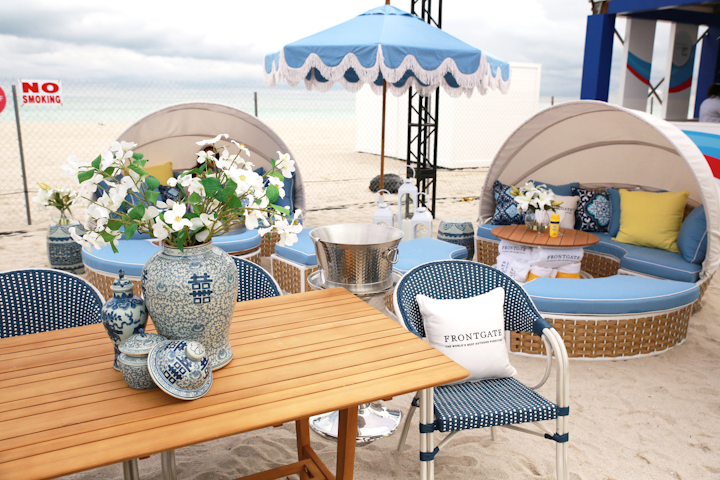 Photo: World Red Eye
Grand Tasting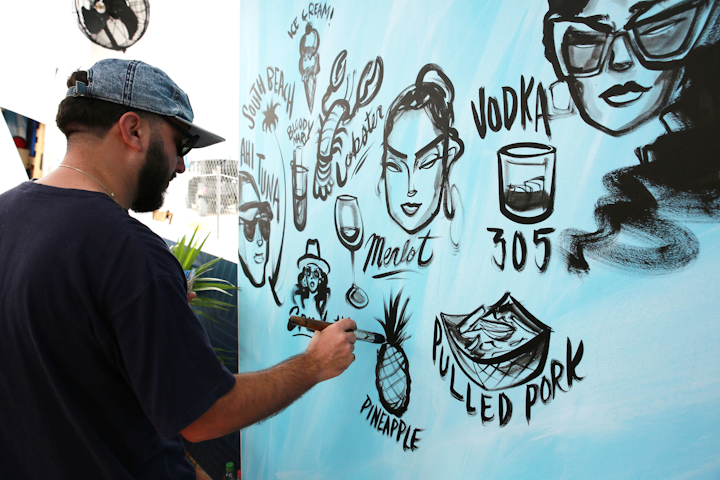 Photo: World Red Eye
Grand Tasting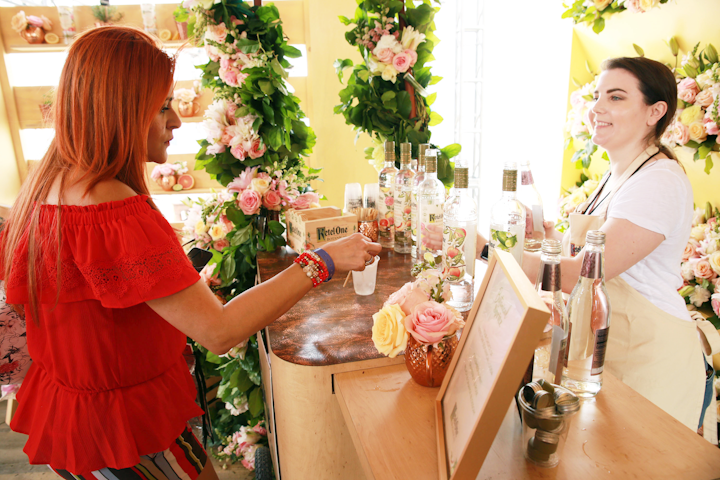 Photo: World Red Eye
Grand Tasting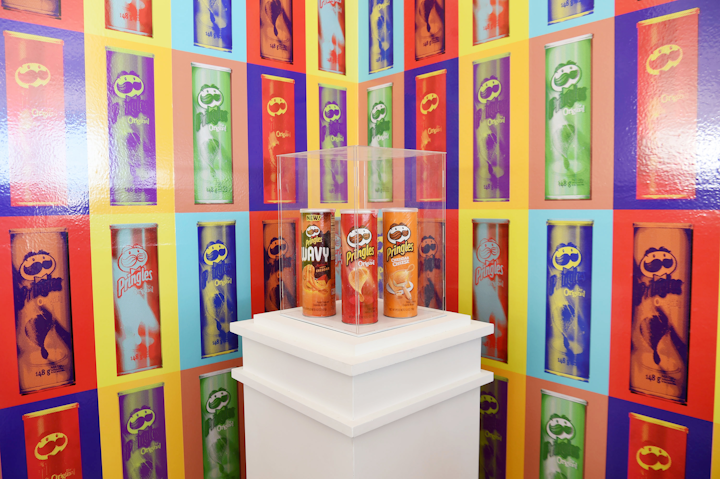 Photo: World Red Eye
Grand Tasting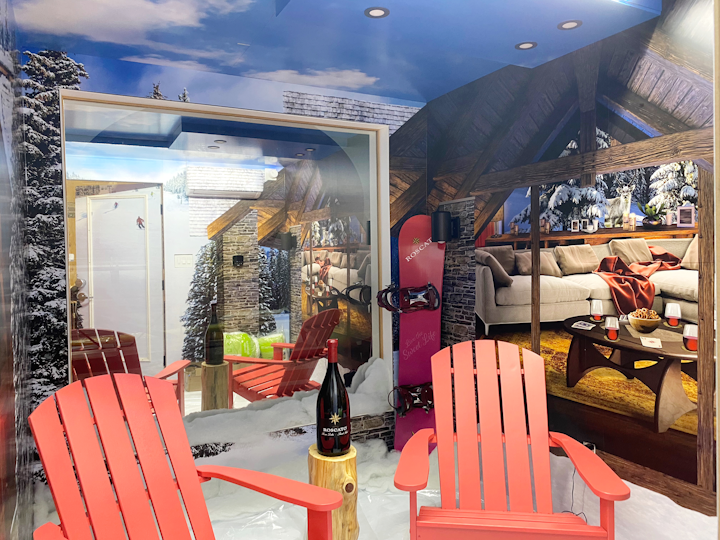 Photo: Courtesy of Switch
Art of Tiki Cocktail Showdown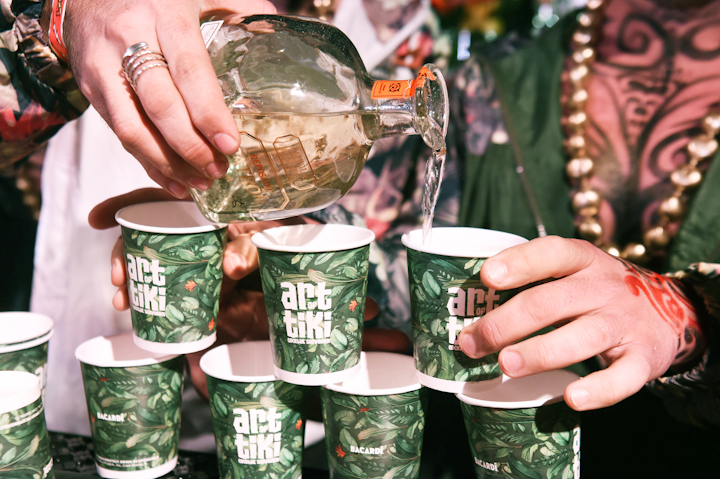 Photo: World Red Eye
Art of Tiki Cocktail Showdown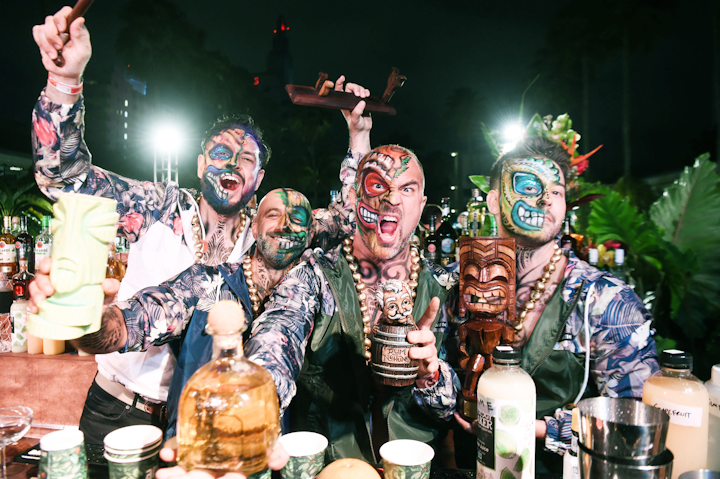 Photo: World Red Eye
Italian Bites on the Beach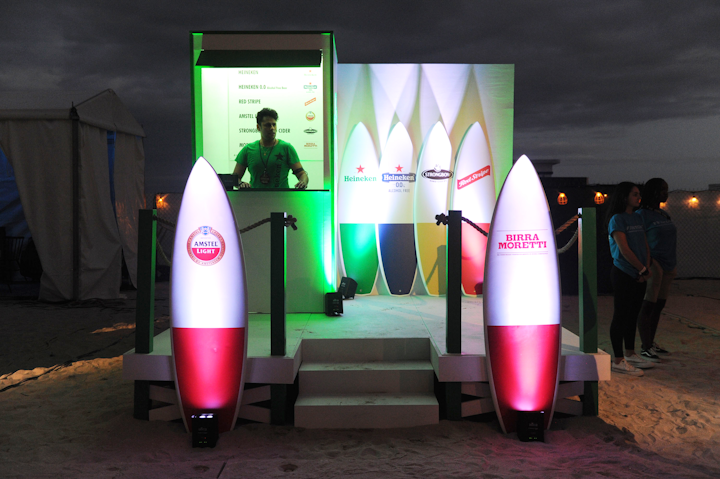 Photo: World Red Eye
Italian Bites on the Beach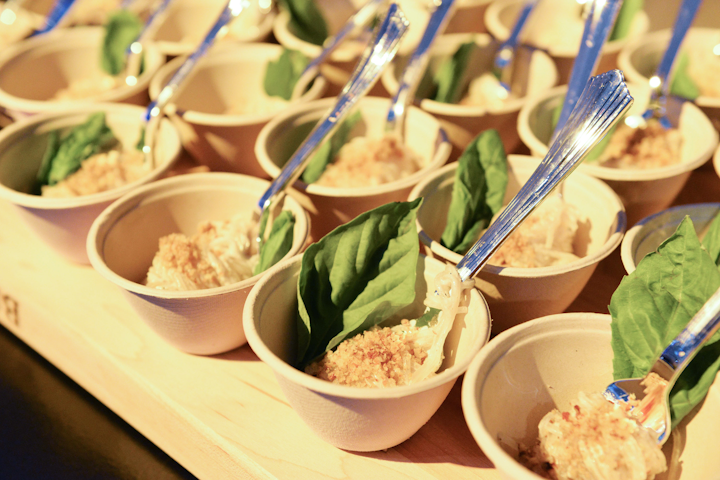 Photo: World Red Eye
Kimpton Angler's Luncheon with Amanda Freitag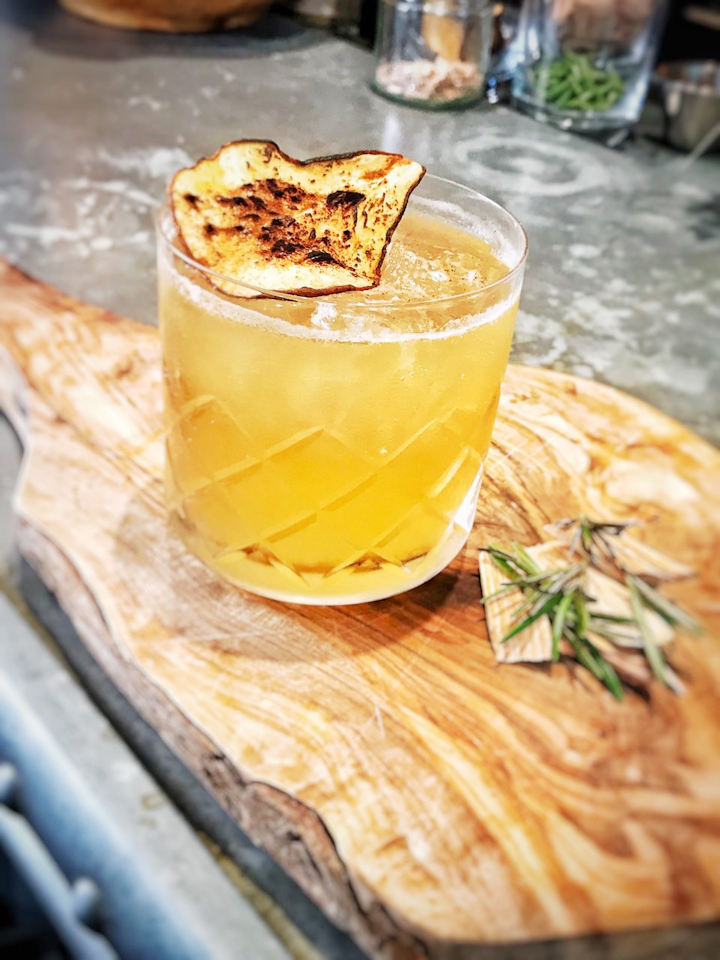 Photo: Courtesy of Kimpton Angler's Hotel/Seawell Fish n' Oyster
Kids Pizza-Making Master Class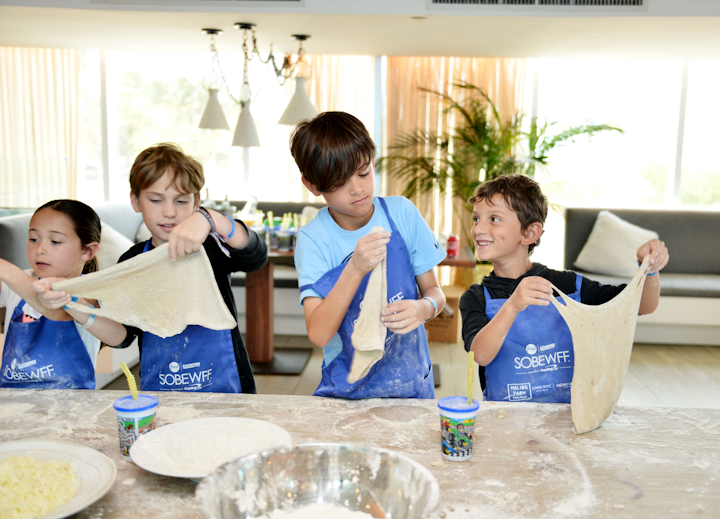 Photo: World Red Eye
Goldbelly Presents Sweets & Beats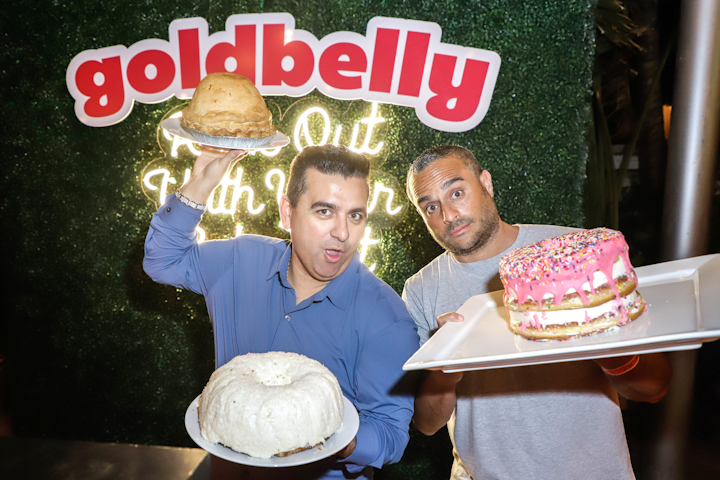 Photo: John Parra/Getty Images for Goldbelly
Goldbelly Presents Sweets & Beats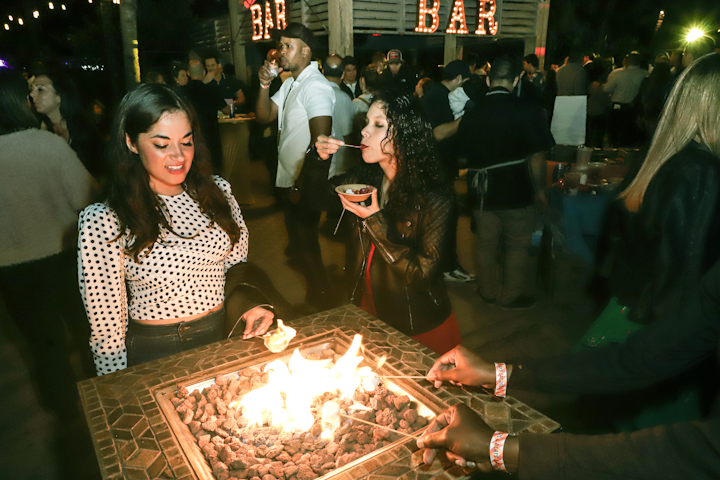 Photo: John Parra/Getty Images for Goldbelly
Tacos After Dark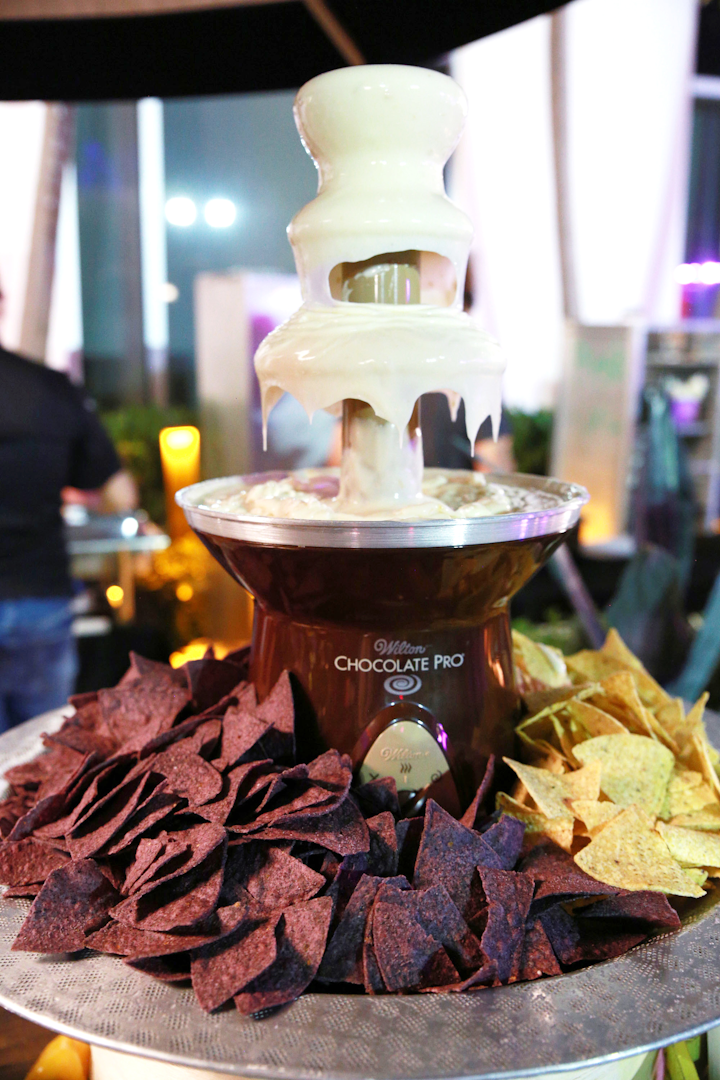 Photo: World Red Eye
Tacos After Dark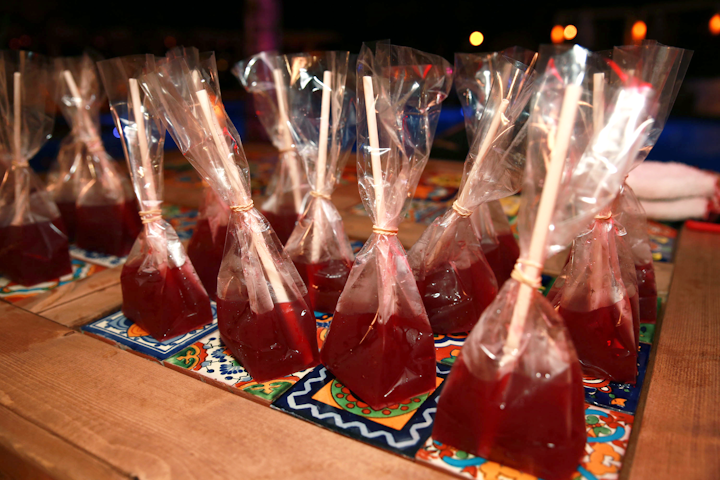 Photo: World Red Eye
Buddhas & Bellinis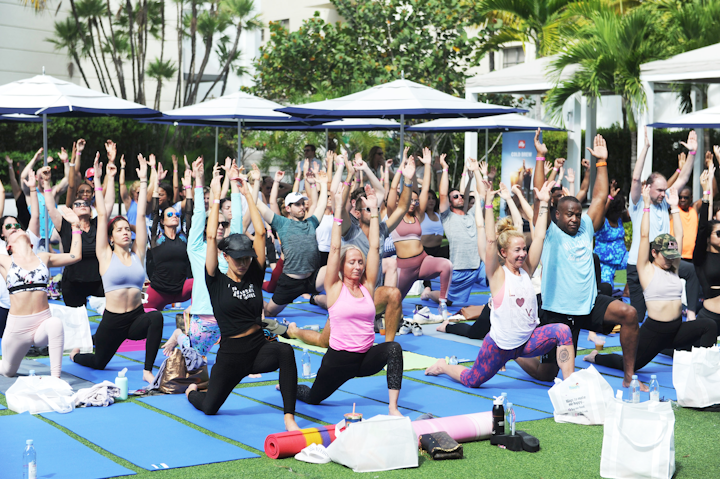 Photo: World Red Eye
Buddhas & Bellinis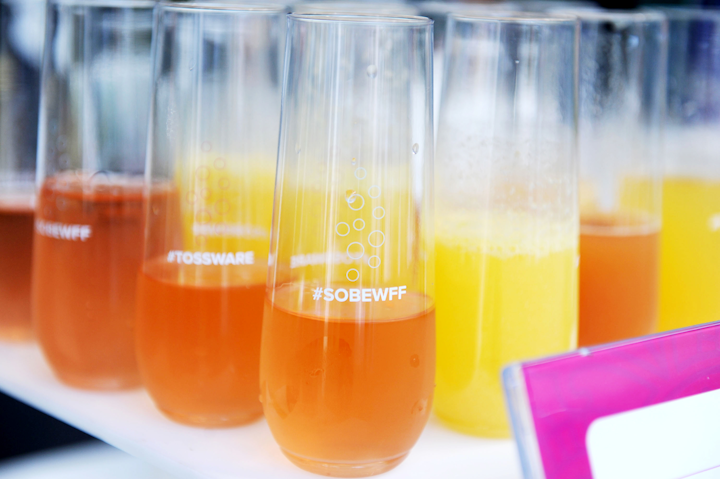 Photo: World Red Eye
Cigars & Spirits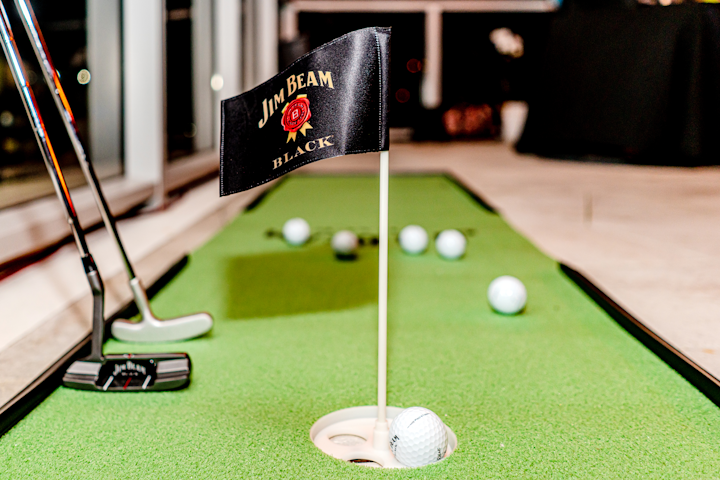 Photo: Robert Packar
Cigars & Spirits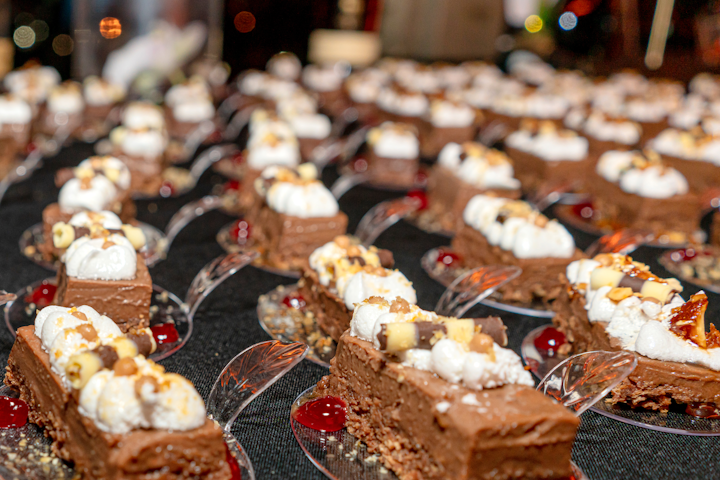 Photo: Robert Packar
Tribute Dinner Honoring Marcus Samuelsson and Jim Clerkin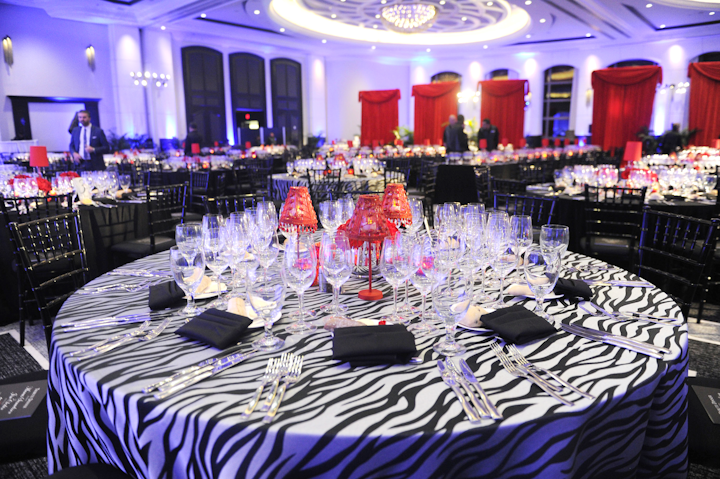 Photo: World Red Eye
Tribute Dinner Honoring Marcus Samuelsson and Jim Clerkin
Photo: World Red Eye