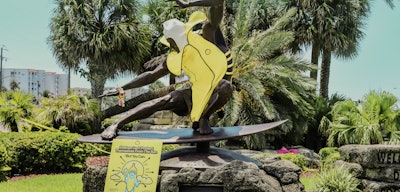 Earlier this month, Dolly Parton was spotted wearing a banana suit.
No, not the Dolly. But rather a statue of the country singer that sits outside the Sevier County Courthouse in Sevierville, Tenn. It was part of sunscreen brand Sun Bum's latest skin cancer awareness campaign, which featured 50 statues in 50 states, all dressed in banana suits.
But why a banana?
"Because a banana is protected head to toe, just like we should be," explained Russell Radebaugh, vice president of marketing at Sun Bum. The goal of the sunscreen brand's "We Are Not Bananas" initiative was to "remind people that, unlike statutes, we can protect ourselves from the harmful effects of the sun," he added.
To execute the nationwide campaign, Sun Bum partnered with Oakland, Calif.-based creative agency Funworks and costume designer Erik Dixon who led a team of pattern makers, tailors and local seamstresses in each state to create the custom banana suits for a range of statues, sculptures and personalities, including Kelly Slater in Cocoa Beach, Fla; Dolly Parton in Sevierville; and The Fonz in Milwaukee. A brand ambassador was also on hand to share information about the campaign, along with Sun Bum goodies.
The guerrilla marketing stunt required over 20 fittings per statue, as well as coordination with public art commissions, government agencies, city mayors and museum curators in each state.
As you would expect, Radebaugh said that "the biggest challenge for us was figuring out how we were going to tailor banana suits for 50 different-sized and -shaped statues in 50 different states—and to get them all up on the same day."
According to The Skin Cancer Foundation, one in five Americans will be diagnosed with skin cancer in their lifetime, making it the most diagnosed cancer annually—more than all other cancers combined. "Without using scare tactics, we want people to be aware of the simple steps they can take to protect themselves from the harmful effects of the sun and how they can minimize their risk for developing skin cancer," Radebaugh said about the important purpose behind the playful activation.
Keep scrolling to check out some of the statues from the totally bananas campaign.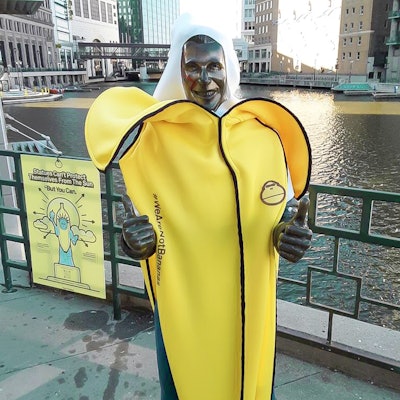 Photo: Courtesy of Sun Bum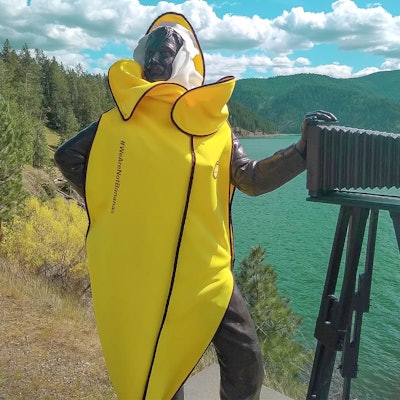 Photo: Courtesy of Sun Bum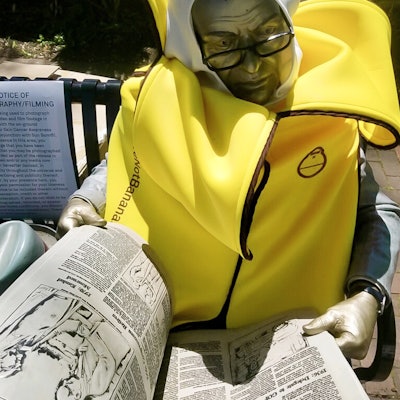 Photo: Courtesy of Sun Bum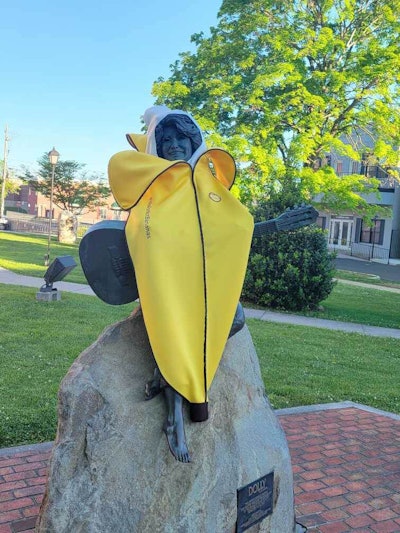 Photo: Courtesy of Sun Bum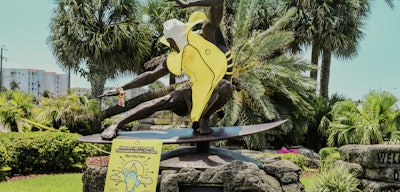 Photo: Courtesy of Sun Bum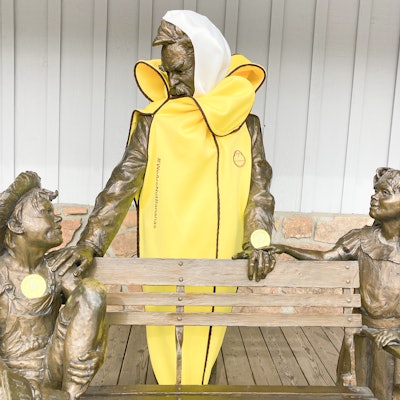 Photo: Courtesy of Sun Bum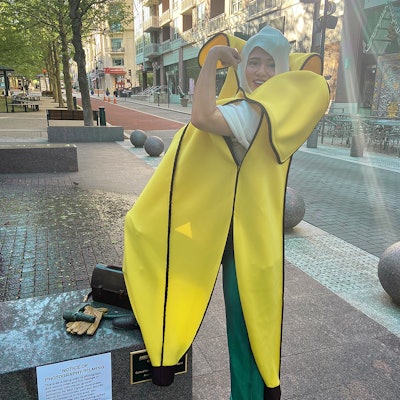 Photo: Courtesy of Sun Bum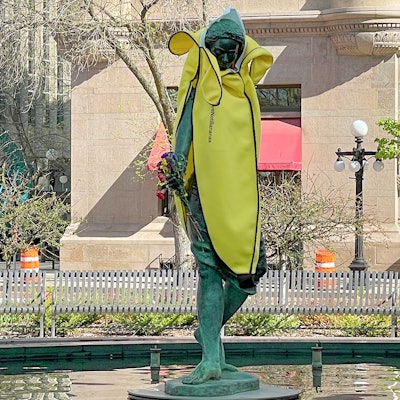 Photo: Courtesy of Sun Bum